MARKET PULSE: I'd like to buy a vowel
By Matthew Cederholm
August 11th, 2013 2:04am
See the end of the article for an explanation of the ratings used here. And a thousand thanks to the folks at OnRoto.com for providing the oh-so-important league ownership data for this article.
It may seem as if there's nothing but fools' gold on the market right now, but at least there are saves to be had. Time is running short to improve your place in the standings, so if you need to take some chances, do so now. But take chances on skills and opportunity, not lucky production. Happy shopping.
Shallow and Somewhat Less Shallow Leagues
Trevor Cahill (RP, ARI) is due off the DL soon. His season so far has been a mixed bag, and the totality of it is rather ugly. But he does carry a 3.91 xERA, and factored into that is his 4.47 xERA from June. His 58% GB% is ridiculous, and he has a 3.72 xERA outside of June, so there is some hope that he can be valuable the rest of the way. His history suggests that June was an aberration, but you're better off with him on reserve until he shows he's all the way back. WATCH is a good place for him.
Junior Lake (OF, CHC) is off to a good start, still hitting well over .300 and showing some power in nearly 100 AB. But before you rush out to grab him, take a second look—his 74% ct% isn't bad for a young hitter in his first crack at the big leagues, but his 2% bb% shows an astounding lack of patience. He flashed some pretty good speed in the minors, but that hasn't translated yet. His 17% hr/f is oversized, and his .242 xBA is a warning. He certainly has some upside, but for the balance of 2013, PASS.
An opening in Seattle has led to three saves for Daniel Farquhar (RHP, SEA), who is worth 66 points on a triple-word score. He's not written in ink as the team's closer, but if manager Eric Wedge is a Baseball HQ reader, he should be. His skills are elite, with a 13.5 Dom, 3.9 Cmd, and 173 BPV. His 4.95 ERA looks nasty, but it can be traced back to a few bad outings earlier in the year, and his 2.47 xERA says "success." The one red flag is his splits so far—while he eats lefties for breakfast (.459 OPS), right-handers have been able to hit him pretty well (.798 OPS). All in all, though, he's the best reliever the Mariners have (on paper), and he has the job right now. That makes him a BUY.
A friend recently asked "what do you have to hit in the minors to be considered a good prospect?" Well, if you're 25 years old and in the PCL, it had better be darn close to .400, which is what Kole Calhoun (OF, LAA) did for much of 2013. But before you rush out and grab him, note the softness in his BA, and his overall game. His 87% ct% is nice, and he was slugging .600 in the minors. But his SLG and BA in the minors are severely inflated, due to his age and league, and his 12 HR figure is particularly tepid given his home ballpark. His major league PX is also inflated, as his 30% hr/f is pretty darned ridiculous. Sure, maybe he's a late bloomer. But the best you can hope for is to ride some short-lived good fortune, which is a losing bet most of the time. WATCH.
Do you need to be warned to leave Jarred Cosart (RHP, HOU) to stouter hearts? You might be tempted by his 1.36 ERA and four quality starts in five attempts. But PQS is a bit harder to fool, and he has but one PQS-DOM start so far. His 3.8 Dom doesn't represent what he can do there, as he was striking out a batter an inning in Triple-A. Unfortunately, his 4.6 Ctl is a pretty fair reflection of his ability there. A bit of quick math shows a 0.8 Cmd, which is well below the 2.0 red danger line. PASS. In case you missed it the first time: PASS.
Deep Leagues
With Carlos Gonzalez (OF, COL) on the DL, Corey Dickerson (OF, COL) will get some more playing time. He hasn't embarrassed himself so far, with a 73% ct% and 123 PX, leading to a .271 xBA. He's a guy who could flourish with more regular playing time, and he's owned in barely half of deep leagues. Take a chance and BUY.
We liked Daniel Farquhar (RHP, SEA) above, but if he fails, Yoervis Medina (RHP, SEA) would be waiting for his turn. His 3.42 xERA and 83 BPV are closer-worthy, though not as impressive as Farquhar's. He pitches equally well against batters on either side of the plate, also a good sign. Of course, he's mostly speculation at this point, so WATCH.
LaTroy Hawkins (RHP, NYM) has the inside track on injured closer Bobby Parnell's (RHP, NYM) job. He has the best skills, too (106 BPV), though his 6.6 Dom is not all that closer-like. Parnell could end up missing the rest of the season, making Hawkins a BUY in deep leagues.
L.J. Hoes (OF, HOU) makes contact, but does little else. While an 85% ct% at Triple-A looks pretty good, when SLG is lower than OBP, it indicates a lack of power. And whatever speed he has isn't used well, as he has a 68% career SB% in the minor leagues. If you need some BA, then maybe. But you're best off with a PASS.
Explaining the Ratings
Strong Buy: Worth opening up the FAAB wallet.
Buy: Bid with confidence, but don't overpay.
Watch: Acquire if needed to fill a hole, otherwise, just pay attention to how he's doing.
Pass: Acquire if desperate, otherwise let someone else take the risk.
Avoid: Stay away; expected to do more harm than good.
These ratings are meant to be a guideline; your team and league circumstances should dictate your moves. Keep in mind that even the strongest free agent buys are 70% plays at best.
For more information about the terms used in this article, see our Glossary Primer.
Free Weekly eNewsletter
The industry's #1 analytical weekly e-mail newsletter is ABSOLUTELY FREE!
More Information
Shopping Cart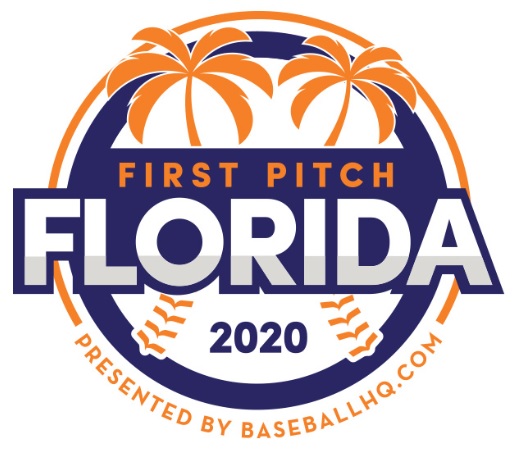 Inaugural Event!
February 28-March 1, 2020
St. Petersburg, FL
Early-bird registration now open!