KEEPERS: A winter task list
By Jock Thompson

@JOCKatHQ
December 2nd, 2013 3:17pm
With the hard copy release of 2014 Baseball Forecaster just days away—complete with updated projections and Health, Consistency, Playing Time/Experience data—it's high time to begin planning for 2014 if you haven't already. To that end, we offer up a winter task list for your consideration.
Determine whether you are contending or rebuilding. Assess your roster and formulate at least an early/tentative 2014 plan; you can always change your mind later. How much reliance are you placing on younger players to step up? How much are you depending on older players to maintain their current levels? And if you're not at a contention sweet spot, what will it take to get there? If you need independent help establishing your relative player values, the results of the offseason's early mock drafts can help. Three years from now is a good window; assess where you think your current squad might be then.
If you're a contender, identify your strengths and weaknesses. Where is your risk, and what is your backup plan to compensate for that risk? Pay attention to player ceilings and floors.
Assess pending rule and ownership changes. Regardless of format, most leagues use the offseason to make changes, for any number of reasons. If you're in one of these, you'll need to quickly assess the intent/effects of the changes or change proposals, and how the new rules will effect league play—particularly your playing style and participation. Obviously if you want to see changes made, now is the time to make your case, lobby other owners, and put on a press. And just as obviously if you don't care for the pending adjustments, now is the time to speak up.
Particularly if you're an active dealer, feel out new ownership as soon as you can. Even if you don't see an immediate trade match, establishing a connection and some commonality with the league's new blood early can set the stage for a future deal. And as always, you might be surprised at how your new competition values players. Often you can make a reasonable assessment quickly with an early trade offer or two, or even a Trojan horse offer. And remember, if you don't make this effort, another owner will.
Analyze the year-over-year "ballpark effect" changes. BaseballHQ.com's park effects are based on a rolling three-year average, which provide more of a representative sample than a single season. But a few parks—notably pitching havens PETCO Park in SD and Safeco Field in SEA—underwent structure changes just prior to 2013, which can affect insights and assessments. Specifically in these cases, HRs were way up in PETCO (Hello, Will Venable), but it remained one of the very best run-suppressing parks in baseball, which in turn informs our hitting and pitching decisions. The calls are a little more sketchy in Safeco, where HR stayed depressed, but scoring took a jump—the combination kept it a pitcher's park on balance, but not as severely so as in the past.
Assess the opportunities you may have. 2014 opportunities should be available for the risk tolerant and aggressive, particularly with respect to hitters who disappointed in 2013. Just for example, names like Matt Kemp, Albert Pujols, and Josh Hamilton may be undervalued in some leagues, particularly by owners who have held them for the past two seasons. They likely won't be the players they once were, but they could well be worth something, particularly if their current owner is essentially giving them away. If your team is offense-challenged, engage these owners as early as possible.
Check in periodically on winter league performances. This is a no-brainer, particularly those of you who participate in active/trading winter leagues and/or have winter prospect drafts. Recall that it was in the Dominican Winter League (DWL) where observers first noted the improvements in Julio Teheran's repertoire and consistency in his game-to-game performance, both of which carried over and resulted in a profitable 2013. And Jean Segura's 2012-13 DWL performance was another hint that he wouldn't be overmatched at the MLB level. Not all of the winter numbers you see will end up being gold, but many of them will create value in deeper leagues, however temporary. Determining the best way to exploit that value is another mission.
Winter Notes… Kris Bryant's MVP performance in the Arizona Fall League (AFL) had almost nothing to do with his defense. While Bryant showed good arm strength and reflexes at 3B, his throwing accuracy and consistency in handling routine plays left onlookers unimpressed. Questions of whether he can remain at 3B not only put a mid-2014 ETA in doubt, but also keep a short-term door ajar for other Cubs prospects. Neither Mike Olt nor Christian Villanueva have Bryant's offensive upside, but both have significant Double-A (and beyond) AB that that Bryant has yet to experience—and both are polished defenders who could get 3B shots before Bryant if their bats cooperate. Their winter and March performances should be monitored…
Following another inconsistent defensive season, Dee Gordon is now playing CF in the Dominican Winter League. Is LA attempting to turn Gordon into a utility player? The Dodgers haven't had confidence in Gordon at SS for several years, so we suspect this is more than just a whim. And if the move is just modestly successful, Gordon's combined 59/13 SB/CS between the AAA and MLB levels in 2013 give him potentially valuable fantasy upside…
The vaunted MIN offensive prospect stable may have taken a half-step back this off-season. Eddie Rosario (2B/OF) will sit out the first 50 games of 2014 for violating the minor league drug policy. Premier power-hitter Miguel Sano ended his Dominican Winter League season early due to a strained collateral ligament in his throwing elbow. And top prospect Byron Buxton was shut down from AFL play early with a shoulder injury that at last report wasn't considered too serious. Of these names only Sano had a potential 2014 ETA, but his injury does nothing to improve those odds. Something for dynasty owners to consider in their long-term planning…
Off The Radar… Particularly following the departures of Peter Bourjos and Randal Grichuk, one name that may not be getting enough attention is Angel 2011 first-round pick C.J. Cron (1B/DH, LAA). Following a .293 BA/27 HR performance at High-A in 2012, Cron scuffled with a .274 BA and 14 HR in Double-A Arkansas—in the same power-suffocating venue that helped contain both Mike Trout (13 HR/353 AB in 2011) and Mark Trumbo (15 HR/533 AB in 2009). Likewise, Cron's performance wasn't representative of his plus power. And now an AFL rebound (.413/.467/.700, with 5 HR over 80 AB) and the recent LAA moves leave Cron poised for a 2014 MLB shot in the event of injuries or another trade. Cron's defense is a question mark and his patience needs some work, but he should be on the minds of dynasty owners looking at the long haul and slim pickings among 1B farm prospects.
For more information about the terms used in this article, see our Glossary Primer.
Shopping Cart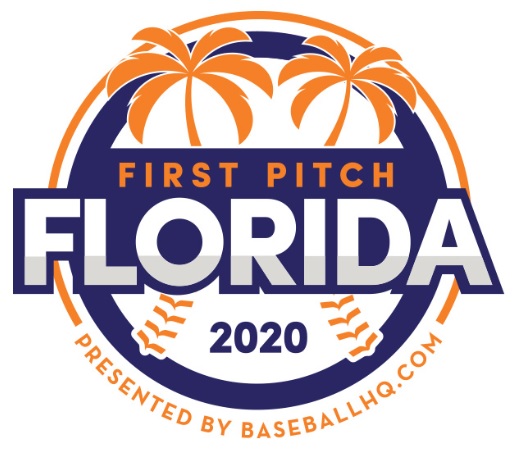 Inaugural Event!
February 28-March 1, 2020
St. Petersburg, FL
A few seats still left!