KEEPERS: Takeaways from 2013
By Jock Thompson

@JOCKatHQ
November 22nd, 2013 12:04am
"Those who forget history are doomed to repeat it" is an adage with plenty of relevance. It's a mixed bag for fantasy baseball owners, thanks in large part to the unpredictability of injuries, injury recoveries and sudden developmental leaps by players in their mid-20s. But year-end stock taking is always a worthwhile exercise to check in on ongoing trends that may impact the new season. Here are some of our more significant takeaways from 2013.
The offensive decline is still going strong, and picking up speed. 2013's 4.17 runs per game (per team) is an 18-year MLB low, more than 23% off the modern day 2000 historical peak. Following a HR-fueled 2012 uptick, MLB scoring has now decreased in six of the past seven seasons—and 2013 was the most precipitous single-year plunge since 2005.
MLB batting averages (.253 overall) declined for the seventh consecutive season. And after the 2012 surge, HR fell back to 2010-2011 levels, the fifth decline over the same period. The big surprise was the nearly 17% single season drop in SBs from 2012, to an eight-year low. Unlike other offensive categories, SBs had held their own since 2001, and were at their high watermark from 2009 through 2012 since the turn of this century. In short, offense across the board is getting increasingly difficult to come by.
Drilling down to the player level, some of the blame for 2013's metrics can be attributed anecdotally to the health/age related declines of significant producers like Matt Kemp, Albert Pujols, Jose Reyes, Mark Teixeira, Derek Jeter, etc. And the early winter mock drafts are telling us that following the consensus top two picks, subsequent valuations of offensive players differ more than in recent years. Health and good luck are again going to play a big part in your 2014 fantasy fortunes.
Our takeaway: It's a general one, but if you were offense-deficient in 2013, err heavily on the side of hitters and hitting depth/insurance policies in 2014, particularly as you construct your Opening Day reserve roster.
Limited offensive skill sets are becoming more relevant. Some of MLB's best organizations focus initially on identifying what players do well, as opposed to dismissing them for what they can't do. We're seeing this in the increased use of platoons among MLB position players. And fanalytically, it is becoming an increasing important consideration in this era of vanishing offensive numbers.
Specifically, 10 of MLB's top 17 HR hitters recorded BAs under .270; five of these sluggers hit less than .243. Similarly, four players with less than 255 AB accumulated 22 or more SB, led by Jarrod Dyson, who swiped 34 bags in just 213 AB. Obviously, these names are either hurting you in other categories or not playing enough to help, but these tradeoffs now deserve consideration, depending on your league format and depth.
Our takeaway: Obviously some playing time risk is involved, and individual defense is another huge factor here. But the imperfections of such players could result in low valuations from their current owners. Something to consider during your offseason trade discussions. And as always, per our Keeper League Primer, remember that speed can provide quick returns from your minor league prospect stable.
Starting pitching is plentiful. Obviously as offense declines, pitching continues to dominate—as it did significantly in 2013. MLB pitchers allowed fewer runs and recorded their lowest cumulative ERA (3.87) in any of the past 20 seasons. 2013 and 2011 have been the first sub-4.00 ERA seasons since 1992. And the overall MLB ERA finished down almost a full run from the 4.77 modern day high established in 2000, suggesting that the trend isn't in much jeopardy.
Individually, precocious-but-legitimate prospects like Jose Fernandez and Matt Harvey dotted the SP landscape. But it was also filled up with surprise performances from the likes of Bartolo Colon, Hisashi Iwakuma and Corey Kluber. Simply put, starting pitching is relatively easy to come by, and we have to assume that this will continue in 2014, even as some of the specific names change or regress. This is being reflected in the early mocks, as drafters opt for hitters who have been less consistent or are less established than the likes of Clayton Kershaw and Felix Hernandez.
Our takeaway: In an off-season pitching-for-hitting deal, you may have to give up more than you want and more than you have in the past to get offense. But if 2014 is indeed similar to the past season, unexpected pitching breakthroughs should be available throughout the spring and early part of the year.
The closer-go-round will continue. The 9th inning may not have been as volatile as in 2012, but at least 12 teams changed closers during the season for reasons other than injury, including the final four playoff teams left standing. And the reluctance of more than a few organizations to devote large portions of their payrolls to saves—combined with free agency, age and retirements—suggests that closing will continue to be a high-turnover profession, beginning again in March.
Our takeaway: Sure, it's possible for the risk-averse or truly non-strategic owner to get lucky with the likes of Kevin Gregg. But as LA's eventual removal of Brandon League in favor of Kenley Jansen showed, you're still better off keeping skills over roles in keeper/dynasty formats. Owners needing saves help should make roster room for some of the better RP names, particularly in organizations with shaky bullpens.
TJS rebounds aren't sure things over the short-term. Unlike in the past, few to none of the Tommy John outpatients responded well following the 12-month benchmark at which fantasy owners had become accustomed to seeing results. Previous producers like Ryan Madson and Cory Luebke teased owners throughout the early part of 2013, but were eventually shut down, with little word even now as to their 2014 readiness. As a result, more owners may shy away of TJS rehabbers until they prove that they can actually throw extended/multiple sessions—or even until they produce some reasonable spring-training or minor league numbers.
Our takeaway: More caution is warranted, but we're still mindful of prior year success stories like Adam Wainwright and Jordan Zimmerman. Consider populating your off-season and spring reserve lists with flyers on some of the more promising names, particularly if they are throwing regularly as they pass their one-year surgery anniversaries. But we'd avoid last year's disappointments until they prove their health.
For more information about the terms used in this article, see our Glossary Primer.
Shopping Cart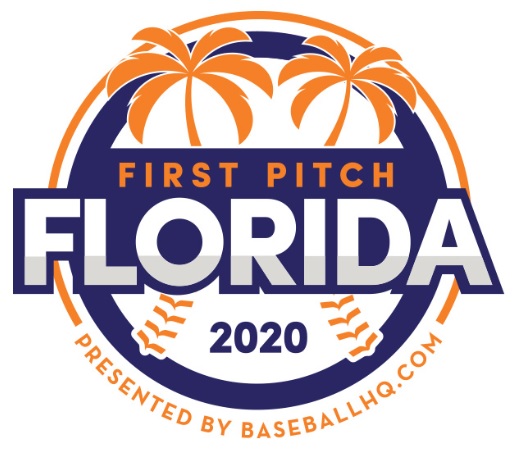 Inaugural Event!
February 28-March 1, 2020
St. Petersburg, FL
A few seats still left!