KEEPERS: Spring training performers
By Jock Thompson

@JOCKatHQ
March 22nd, 2013 11:03pm
We hear every March that spring training numbers don't matter. And while this might be true for the majority players, there are always a handful of skilled, growth-age players for whom the numbers look like a performance uptick or breakthrough, the latest step in a turnaround, or exactly what the doctor ordered to win a job. These aren't your run-of-the-mill proven commodities, but names who many scouts and observers have loved, often with talent and skills sets that for whatever reason haven't yet broken through at the MLB level.
Are they all sure things? Of course not -- and too many owners have been burned two many times by the younger versions of these names to risk much on another gamble. But most of them are enjoying their best springs ever, all will be getting immediately opportunity to see if they can follow through in April—and all are young and talented enough to be part of your dynasty roster for years to come. If the price is right and your last keeper spot is vacant, these are the types of names who can make a difference. Remember, every career begins somewhere.
After being the NL's consensus #1 pitching prospect during 2010-11, Julio Teheran (RHP, ATL) was in free-fall by the end of 2012. His Dom had plunged to a career-low 6.7 over 131 IP at AAA Gwinnett, where he also gave up more hits than IP and produced a 5.08 ERA—much of which has been blamed on in-season mechanical adjustments that cost him velocity and command. But then this offseason, Teheran suddenly created a buzz with a Dominican Winter League finish that included 15/4 K/BB and just two hits allowed in 17 IP over his final three starts. This performance level has continued into the spring, where Teheran has thrown 20 IP of 7 hit, 25/6 K/BB ball. We mentioned here a month ago that KL owners seeking real upside had a buy-low window with Teheran. Now after winning the ATL #5 spot on a contending club, he looks poised to realize some of his enormous potential.
Peter Bourjos (OF, LAA) is one of the few names on this list to have already had one breakthrough season, in 2011 when he hit .271 with 12 HR and 22 SB, backed up by a 185 Spd and 117 PX. Unfortunately a terrible April and the presence of Mike Trout led to a lost job and 2012 numbers that never recovered in part-time play. But with LAA determined to rebuild his value, Bourjos is back in CF to begin 2013, and his .326 BA in 43 AB—2 HR, 3 3B, 4 BB and 3/0 SB/CS—suggests that he's living up to his end of the deal in March. The most encouraging tells of Bourjos' spring is that he's working counts and extending his base-running leads, neither of which were seen last season when he was reportedly experiencing hip problems. Bourjos' sub-80% ct% isn't likely to produce a .280+ BA. But he has the speed and bunting skills to out-hit his xBA—and he once again appears to be a 15 HR / 30+ SB year waiting to happen.
Once considered by acclaim a Top 5 prospect and can't-miss offensive force, Domonic Brown (OF, PHI) was left for dead by most analysts entering March. Brown endured a series of injuries and sub-par performances over 2011-12 at both the minor league and MLB levels win which his power was MIA—until last September, when he hit 4 HR in PHI at the cost of a .210 BA. Still just 25 years old, all Brown has done this spring is hit .397 in 63 AB, with 6 HR and a 6/8 BB/K, a performance which now seems to have earned him the PHI starting LF job on Opening Day. Brown has been so out of synch for so long there are no guarantees, but when a growth-age prospect of his pedigree puts up numbers like these, he's deserving of another shot, particularly given his opportunity.
Rick Porcello's (RHP, DET) dominating spring almost makes him the AL pitching equivalent to Julio Teheran—with some differences. A former 1st-round pick and #1 Tiger prospect, Porcello has already logged four MLB seasons posting solid GB rates, good Ctl and double-digit wins, but a sub-standard Dom and porous Tiger infield have helped keep hovering in the 4.5 ERA range. Still, there are several reasons for optimism at this point in time; for one, the 24-year-old Porcello's Dom (5.5 Dom in 2012) remains on a three-year uptick in conjunction with both his Cmd and fastball velocity. along, with his K/9 sitting at 5.5 after 2012. Second, he's reportedly throwing a little harder in March, with a repertoire change that has him throwing more curveballs than sliders. And finally, an 18-0 K/BB (18 IP) in March will make us sit up and take notice, regardless of who it is. To paraphrase one evaluator, "almost all spring numbers don't mean anything, but this does". He may not have Teheran's longer term upside, but these tidbits suggest Porcello is worth an end-roster flyer more than at any time previously.
Lonnie Chisenhall (3B, CLE) is another scouting favorite who hasn't lived up to his early billings, partly to being rushed through the minors, partly due to some freak injuries that occurred precisely at the wrong time, and partly due to his own poor pitch selection. Now free from any serious 3B competition this spring, the 24-year-old Chisenhall is impressing with a .405 BA in 42 AB that includes four HR and six walks. Without better patience, Chisenhall isn't likely to contend for any batting titles soon. But neither has he looked overmatched at the MLB level, as a career .260 BA in 354 AB suggests. And now his opportunity, quick bat and the early-career power potential he once showed should be enough to make him at least profitable at a very scarce position. It hasn't happened for a couple of years, but right now Chisenhall looks like a 20+ HR season in the making.
For more information about the terms used in this article, see our Glossary Primer.
Shopping Cart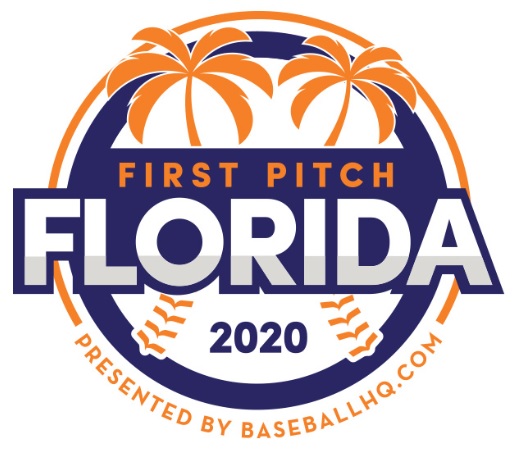 Inaugural Event!
February 28-March 1, 2020
St. Petersburg, FL
A few seats still left!