KEEPERS: The Keeper League guidelines primer
By Jock Thompson

@JOCKatHQ
March 2nd, 2013 12:03am
Keeper league (KL) / dynasty formats come in all shapes and sizes, in terms of salary caps, the numbers of keepers permitted, whether there is a supplemental auction or draft, and when these drafts occur. But regardless of your particular format, there are some basic rules to live by for most KL owners as they prepare their rosters for the coming season. And whether new to dynasty play or a returning manager, serious championship seekers should review our primer.
Be realistic: Are you contending or rebuilding—and for how long?
Take a backward look by reviewing your roster's reliability grades: Health, Playing Time and Consistency. Then look forward at the current season's projections. How do they stack up against other teams? How much are you relying on older players to continue at their current level, and how much are you relying on unestablished players to step up? If you don't trust your own judgment, what do the ADPs and mock drafts say about your players?
Understand and minimize your risk; identify your backup plans
Whether it's injury, age and/or inexperience, excessive roster risk should be avoided. Jedd Gyorko has intriguing power upside at 2B, but his home venue and defense still leave questions. And if you're adding him to an infield that already includes Evan Longoria and Rickie Weeks? An extreme example, but you get the picture. Likewise, Brett Anderson's skills have yet to be diminished by frequent injuries, making him an excellent high-risk, high-reward play at the right price. But he's better paired with a healthy Mat Latos vs. a questionable Roy Halladay.
Ceilings vs floors: Pay attention to age
Speaking of Halladay, develop replacements for your studs before they hit their mid-30s, not after they begin their descents. Take a hard look at the ceilings of your 25-year-olds; likewise, take a rational look at the floors of your 35-year-olds. Don't be afraid to sell high, but don't be afraid to rely on older players as stopgaps either, if they fit your risk profile and can be had at the right price.
Know your format, use your rules
Reserve ability and numbers, daily roster moves vs. weekly, free agent pick-up and draft days. All differ widely between leagues, all are critical as to strategy. If you're a contender, you'll need some of your reserve slots to help you win; focusing solely on the long game and prospects with an ETA past 2013 isn't going to help you.
For deep-leaguers that can make daily roster moves, home-field advantages and platoons are your friends. Both Clayton Richard (career 2.82 ERA at PETCO Park, 5+ ERA everywhere else) and Jason Vargas ( career 3.38 ERA at Safeco Field, 5+ ERA everywhere else) illustrate the possibilities from a pitching standpoint. Richard's teammate Will Venable along with other strong-side (LHB) platoon players like David Murphy and Garrett Jones deliver a similar message from the offensive side.
Know your venues / divisions, be aware of the changes
Most fantasy owners have known for awhile that the AL East isn't the place to take big risks with young pitching, but that just the opposite is true with the AL West—particularly with pitching parks in Anaheim, Oakland and Seattle that are invaded by spring marine layers. Good offensive environments and pitching venues aren't limited to the AL coasts, but you have to know your divisions and ballpark tendencies to take advantage of opportunities
And staying abreast of changes is a must. The offensive beasts of the east— NY and BOS—have fallen on hard times. And now the AL West has now added a poor Astros team that plays in a relatively favorable park for RHBs. Simultaneously, Safeco Field in SEA has undergone a makeover that includes moving in the fences and eliminating an in-play LF scoreboard that once turned HR into 2Bs for right-handed hitters. It's difficult to say how this once-great pitching venue will play, but at least a few analysts have compared the new dimensions to HR-happy U.S. Cellular Field. Anaheim and Oakland remain intact, but the AL West is no longer the pitching-friendly lock that it used to be.
Rebuilding Rule I: Know the disabled list
Competing owners are more than willing to shed their injured players, at times for pennies on the dollar in trade, often to your league's free agent list outright. Curtis Granderson, for example, should now be a buy-low target for rebuilding owners needing power in 2014.
Likewise rebuilding owners should also know the Tommy John Surgery (TJS) Stash List by heart. This includes pitchers who will be returning from their 2012 injuries for partial seasons, including the likes of Brandon Beachy, Cory Luebke, Ryan Madson—and lesser knowns like Rubby De La Rosa and Carlos Carrasco—as well as those names who will soon be shelved in 2013. The successful return rates of TJS outpatients—see Jordan Zimmerman, Kris Medlen and prospect Jarrod Parker, as recent examples—point to one of the better fantasy pitching staff rebuild strategies.
Rebuilding Rule II: Don't be afraid to rebuild with pitching
The historical predictability of offense has always accorded second-class citizen status to pitchers, but they still count for half of the points in most formats. While other owners zig, you should zag, particularly if offense is in short supply via pre-season trade or your free agent list. At some point in-season, your well-placed pitching risks and acquisitions will make a few contenders willing to fork over 2014 offense for the pitching they hope will put them over the top.
Prospects with combined High-A and Double-A experience in 2013 are viable MLB candidates at some point this season, depending on their performance and parent club's needs. This is particularly true for organizations with Triple-A affiliates in the offense-crazed Pacific Coast League (PCL), which is no longer considered an essential development stop for pitchers. For example, Mat Latos never pitched an inning at AAA-Tucson prior to joining SD in 2009. And even after recovering from TJS, Jarrod Parker pitched only 21 innings at AAA-Sacramento before getting his MLB call.
Prospecting: Skills that succeed quickly
Selecting minor league prospects isn't easy, and is often relative to your status as a contender or rebuilder, i.e.—do you lean toward immediate results or longer-term upside? Three rules to remember: 1) A running game with plus speed can buy time for other skills that need seasoning; 2) power-plus-contact is a rare but extremely valuable thing (AKA the Oscar Taveras Rule); 3) defense and/or versatility can mean the difference between MLB playing time and the minors.
Watch spring training games
This might be a minority view among analysts, but spring training can provide hints and even benchmarks in certain players' growth—and decide both Opening Day jobs and who gets opportunity. Last March told us that Jeff Samardzija remained locked in on the 2H Ctl improvements he'd shown in 2011. It also suggested that Kendrys Morales was on the comeback trail following an injury that had wrecked his previous two seasons. But by all means, repeat the standard "spring training games don't matter" and hope that your fellow owners believe it.
For definitions and benchmarks of BaseballHQ.com's most-used terms, see our Glossary Primer.
For more information about the terms used in this article, see our Glossary Primer.
Shopping Cart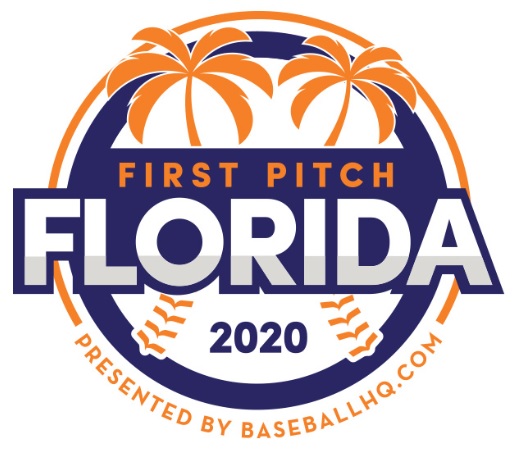 Inaugural Event!
February 28-March 1, 2020
St. Petersburg, FL
A few seats still left!