KEEPERS: The Changing Landscape—NL pitchers
By Jock Thompson

@JOCKatHQ
February 23rd, 2013 12:03am
This week we turn to the rising and falling offseason fortunes of NL pitchers in an effort to help keeper league (KL) and dynasty format owners able navigate pre-season trade opportunities and assess roster choices. Again, one size doesn't fit all, as contenders and rebuilders can attest, so the following advice will likely depend on your position or predicament—and timeframe.
Bringing a career 12.4 Dom and 202 saves with him from Japan, 32-year-old import Kyuji Fujikawa (RHP, CHC) is expected to challenge Carlos Marmol for the Cubs closer role sooner than later this season. Apart from the likelihood of good Ctl (2.3) and a solid splitter, not much else can be assumed about Fujikawa in his MLB debut. But the Cubs and fantasy owners have seen plenty of Marmol, whose dominance has been neutralized by a near-7.0 Ctl over the past four seasons and who now has an off-season domestic dispute case hanging over his head. The wild card is Arodys Vizcaino (RHP, CHC), fresh off of Tommy John surgery and likely to surface in the bullpen as the Cubs try to keep him healthy. Regardless of his long-term role, Vizcaino offers a high-upside repertoire, suggesting that he should also be tracked by saves chasers who are following the situation.
Speaking of the Cubs, his current 139 ADP (Mock Draft Central) suggests that Jeff Samardzija (RHP, CHC) is being undervalued as a long-term play. Samardzija's 9 wins, an early September shutdown for precautionary reasons and his purgatory with CHC may be hiding how good he was in 2012. All the 28-year-old Samardjiza accomplished in 175 IP was a 3.81/3.45 ERA/xERA combo, a 3.2 Cmd and a 112 BPV. A 2.58 ERA and a 136 BPV over his final 87 IP say he improved as the season progressed. Sure, the skills need confirmation, but if he emerges healthy from March, they're worth acquiring.
Similarly, A.J. Burnett's (RHP, PIT) ADP at 174 represents decent short-term value in your league. At 36, he carries some risk, and you don't want to pay for a repeat of his 16 wins, 2.9 Cmd and 3.51 ERA. But Burnett's performance showed no drop-off in the 2012 2H—and in fact, it improved (117 BPV). He's clearly comfortable in Pittsburgh, where a pitching-favorable home venue should provide some cushion.
Conversely, with an ADP of 127, Dan Haren (RHP, WAS) looks overvalued. Haren's Ctl remains exquisite, and some of his 2012 issues can be blamed on back problems, but Haren's velocity has dropped steadily since becoming primarily a cut fastball pitcher. Other than his change-up, all of his offerings averaged in the mid/high-80 mph range, giving his command little margin for error and leading to a 1.4 hr/9. Minus a new pitch, the 32-year-old Haren isn't likely to improve on a low-40% GB%, and the move to WAS from pitcher-friendly LAA—where coughed up 16 of his 28 long-balls— won't help. If your league has an optimistic view of Haren, now is the time to deal him for value. His upside may be baked into our current projections.
With Chris Carpenter likely out for the season, the primary March contestants for STL's #5 spot appear to be Shelby Miller (RHP, STL) and Trevor Rosenthal (RHP, STL). Miller appears to have a slight edge in skills and and huge advantage prospect recognition (though he is also reporting some early spring training shoulder soreness). But regardless of whether Miller or the lesser-skilled Joe Kelly gets the Opening Day nod, KL owners with a long-term outlook should take advantage of any weakness in Rosenthal's demand. He has closer stuff coming out of the pen—and the health/age profile of Jake Westbrook along with Jaime Garcia's fragile left shoulder suggest that he could still end up in the rotation.
Coming and going in ATL: Brandon Beachy (RHP, ATL) and Tim Hudson (RHP, ATL). Hudson has the name recognition and a 16 win / 3.62 ERA season immediately in his rear-view. But he turns 38 at mid-season, and two consecutive years of fastball decline to sub-90-mph velocity, a 5.1 Dom and a 4.03 xERA say he's nearing the cliff. Beachy's followup to a fine rookie debut was interrupted by Tommy John surgery, from which he won't return until July. But his dominance, improving Ctl and sub-4.00 ERA/xERA marks say he's worth stashing for the long haul.
We noted in our Dynasty Reload—NL Pitchers column in early January that Julio Teheran's (RHP, ATL) worst season as a professional had knocked him a few pegs down the prospect ranks. But now after allowing just two hits over 16.2 scoreless IP and a 15/4 K/BB in his final three winter-ball starts, Teheran is again drawing some favorable reviews. Even better, with the trade of teammate Randall Delgado (RHP, ARI), Teheran is the clear favorite to open the season as the Braves' #5 SP. At age 22, he comes with a ton of short-term risk, but if you're a rebuilder seeking opportunity, long-term upside and potential availability, Teheran is the complete package at this point in time.
Expected to compete for the ATL job, Delgado now has more competition in ARI, as he battles Tyler Skaggs and Patrick Corbin for ARI's #5 job. Delgado will need a terrific spring to get the nod; his inconsistency, youth and a remaining option are just as likely to get him sent back to the minors to begin the season. A fine pedigree and over a strikeout per inning as a minor league SP say he's worth keeping tabs on, regardless.
LA has eight pitchers vying for five rotation spots, suggesting that someone is going to be dealt—and that there's a chance for someone to be overlooked. Neither Chris Capuano (LHP, LA) nor Aaron Harang (RHP, LA) are particularly attractive as mid-30-somethings in dynasty formats. But if you can acquire him low, Capuano—3.72/4.00 ERA/xERA combo, 3.0 Cmd, 12 wins in 198 IP— has some value as a stopgap innings-eater for a year or two. Korean import Hyun-Jin Ru (LHP, LA) is an unknown quantity with a reportedly repertoire and a nice change-up, who could open in the minors for some seasoning. Speculate at your own risk.
Particularly given the shrinking dimensions of PETCO Park, the Padres have too many moving parts and injury comebacks to make many definitive calls. But because he won't return until mid-season following last year's TJS, Cory Luebke (LHP, SD) may be out-of-sight/out-of-mind for some owners. In the season prior to his injury, all the 27-year-old Luebke did was record a 3.29/3.12 ERA/xERA combo and a and a 119 BPV in 140 IP as an SP. He may need to solidify that near-50% GB% he's flashed at times to succeed in New PETCO, but a 9.9 Dom says he he'll contribute over the long haul even with some slippage. Inexperienced Casey Kelly (RHP, SD) is a more speculative play in the short-term, but a 50%+ GB% with good Dom and Cmd potential point to a bright future if you can stomach some short-term bumpiness.
For definitions and benchmarks of BaseballHQ.com's most-used terms, see our Glossary Primer.
For more information about the terms used in this article, see our Glossary Primer.
Shopping Cart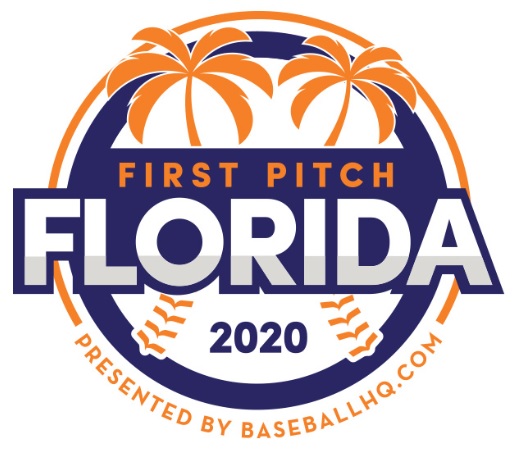 Inaugural Event!
February 28-March 1, 2020
St. Petersburg, FL
A few seats still left!