KEEPERS: 2021 Building Blocks—2B
By Brad Kullman

@BradKullman
January 26th, 2021 1:06am
Pictured: Gavin Lux (2B, LAD)
We continue our annual off-season series focused on helping keeper league and dynasty owners identify useful targets that may be available in the current off-season. Each week we examine a different position, looking for players ("pieces") that have potential to be solid parts in the construction of a winning fantasy franchise. Obviously different keeper/dynasty formats allow for varying degrees of speculation on unproven players, so you will need to adjust your sights on these targets, accordingly, as we group them under four general designations:
CORNERSTONES – Premium quality franchise difference-makers, essential to the foundation of a true dynasty juggernaut. These pieces are top priority acquisitions, either by draft or trade.
BUILDING BLOCKS – High quality players with potential to be solid elements of a winning core. Desirable pieces that should be targeted as part of the ongoing championship franchise building process.
SUPPORT PIECES – More interchangeable lower grade parts that may provide help in a specific category or offer a lower ceiling than more desirable foundation pieces.
HOLLOW BEAMS – Lower probability high-risk prospects who may be targeted for upside gambles, but who should not be counted on as core championship pieces. (Possible trade-chip candidates if timed properly.)
Players are listed with 2021 season age and major league organization, along with a designation if left-handed hitter (*) or switch-hitter (#)
We will attempt to identify top building targets within the following criteria:
Will play majority of 2021 season at 25 years old or younger (25 as of July 1, 2021)
Earned less than $10 in standard 5x5 roto in 2020
Reasonably projected to be MLB-ready at some point during 2021 season (may extend time horizon for Cornerstones)
Please see the Organization Reports in our Scouting section for more detailed, team-by-team analysis on prospects discussed here. Also, from time to time there may be slight differences between evaluations offered in this series and in our Organization Reports. Use that as your reminder that evaluations can differ. For each individual roster decision, you must factor in your specific team needs and goals.
Previous articles in this series: C | 1B
This week we continue to work our way around the infield as we examine second base.
Cornerstones
Gavin Lux* (23, LA) – A presumptive starter and Rookie of the Year candidate prior to the delayed start of the 2020 sprint season, Lux was mysteriously held out of the major leagues early on for "performance reasons." While conventional wisdom assumed this was merely masking service time manipulation, Lux provided ample evidence to support the assertion when he struggled to a miserable .175/.246/.349 19-game line after he was finally called up in late August. Despite the dismal year, he is still the same guy who posted a combined .345/.419/.595 line across the top three minor league levels in 2018-19 and he has the inside track on a starting role for 2021. Now the pressure is on to show that 2020 was an anomaly. We'll give him the benefit of the doubt, based on the unprecedented atmosphere of 2020, but this is not the rock solid Cornerstone it may have been once thought to be.
---
Unlock all of our insights on your way to a fantasy title! See what our season-long coverage offers and then subscribe to BaseballHQ.com.
---
Building Blocks
Vidal Bruján# (23, TAM) – While he possesses Cornerstone-quality wheels, which is nothing to scoff at in today's speed-starved environment, the rest of Bruján's package drags him down a bit. The switch-hitter is far more proficient from the left side, which leaves him open to sporadic playing time by the platoon-oriented Rays. He also has minimal power, though enough to keep opposition outfielders honest. The speed and potential middle-infield/outfield versatility make Bruján a solid investment, but it is important to be realistic in regard to his ultimate ceiling.
Jeter Downs (22, BOS) – Already in his third organization in just his fourth season as a professional, Downs finds himself in a good situation as Dustin Pedroia sails off into the sunset with no heir apparent. Downs has no standout tool but plenty of solid ones. He has primarily played shortstop, but with Xander Bogaerts holding down that spot in Boston, second base looks like the inevitable path for the youngster. While a 2021 second-half emergence is most likely, the potential of future full seasons makes Downs a solid keeper league investment now.
Nick Madrigal (24, CHW) – Something of a poor man's Bruján, Madrigal offers slightly less speed and almost zero power, but he offsets both of those with top-shelf bat-to-ball ability and a clear path to consistent playing time. His status as a "second leadoff man" (aka nine-hole hitter) further depresses his near-term value, but the long-term upside in R, SB, and BA make for a fine Building Block.
Jazz Chisholm* (23, MIA) – With a plethora of plus tools but a potentially fatal flaw, Chisholm treads perilously close to being a Hollow Building Block. He has lightning-quick bat speed which he executes with the natural loft that is so coveted in today's game. He combines that swing with useable speed on the bases. Unfortunately, that fine package is compromised by a disconcerting inability to make consistent contact, which clouds his outlook. Chisholm is still plenty young enough to make adjustments and allow his tools to play, but it is far from a sure thing. Invest with caution.
Support Pieces
Luis Arraez* (24, MIN) – With a career .331/.390/.429 line over 124 major league games, Arraez is quickly establishing himself as a legit MLB-caliber hit machine. With below average speed and limited power, however, Arraez is little more than fantasy filler. He is also settling in with fairly sizable splits, making him more difficult to deploy in weekly leagues. In addition, Arraez lost his valuable fantasy multi-position eligibility by virtue of appearing in all 31 of his 2020 games at second base. He's not the worst alternative if injuries create a middle-infield void on your fantasy squad, but Arraez is not an ideal piece to build upon.
Shed Long* (25, SEA) – Suffered through a rough 2020 season until he was finally diagnosed with a stress fracture in his right shin, which prompted season-ending surgery in late September. At his peak, Long offers a moderate package of speed with some power but his overall production has been nothing special since reaching double-A. Long will need to show that he is healthy and running well before he is again a worthy keeper-league investment.
Luis García* (21, WAS) – Injuries in Washington led to a premature 2020 big league debut for the just-turned-20-year-old middle infielder. Garcia held his own, which is encouraging, but what "his own" consists of is not really enough to generate the kind of fantasy excitement we build keeper league rosters around. With limited power and just moderate speed, García's fantasy upside is really limited to potential BA help. Even that may be limited in the near term, as he certainly could use additional minor league development time.
Hollow Beams
Isan Díaz* (25, MIA) – The fantasy inverse of Arraez, above, Díaz offers potential pop at the plate to go with a handful of stolen bases, yet a frustrating inability to provide much of either. He has struggled to an anemic .174/.251/.294 line over 56 major league games between 2019-20 while striking out in almost thirty percent of his 223 plate appearances. While Díaz posted double-digit stolen base totals in three of his six minor league seasons, he is 0-for-3 in 56 MLB games, and his raw speed metrics are far from inspiring. With his L-R splits quickly discouraging any hopes for an eventual full-time role, the allure of Diaz as a potential power-hitting middle infielder is best left to fellow fantasy competitors.
Brendan Rodgers (24, COL) – Former power-speed shortstop phenom has become a sore-armed, contact-challenged backup second baseman. Surgery on his throwing shoulder in 2019 was followed by a recurrence of soreness that became troublesome enough to cause a premature end to his 2020 campaign. Even when he has managed to get out on the field at the big league level, Rodgers has struggled to hit the ball hard or often, laboring to a .196/.235/.227 line over 32 MLB games. Counting on Rodgers as a dynasty asset at this point is looking more like fool's gold. A watch list candidate only, simply by virtue of his potential Coors Field home.
Don't Forget About ...
Dylan Moore (28, SEA) – Late-bloomer debuted quietly as a 26-year old rookie in 2019, but made much more of an impact during his sophomore campaign in the 2020 sprint season. Moore hit eight home runs to go with 12 stolen bases in just 38 games while posting a respectable .255/.358/.496 line. Mariners manager Scott Servais announced that Moore will battle Shed Long for the starting second base job in the spring, but regardless of that competition, Moore has a multitude of paths to playing time. The versatile defender made an appearance at every position except catcher in 2020, so winning a regular job at one position might actually be a negative for his long-term fantasy prospects, as it could limit his helpful fantasy versatility. In only his third big league season, Moore is likely right in his prime and stands to provide a solid near-term keeper league return.
For more information about the terms used in this article, see our Glossary Primer.
Free Weekly eNewsletter
The industry's #1 analytical weekly e-mail newsletter is ABSOLUTELY FREE!
More Information
Shopping Cart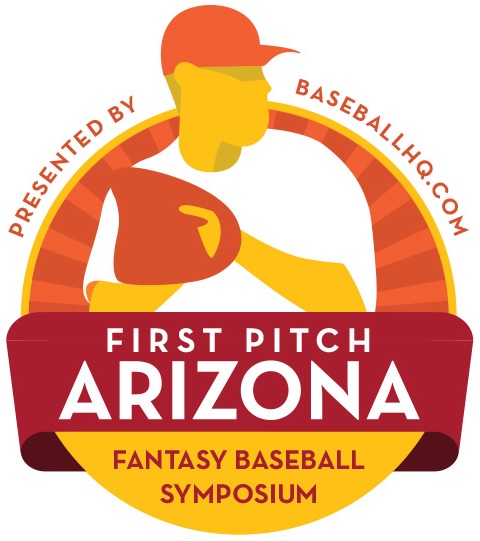 November 2-5, 2023
Mesa, Arizona
REGISTRATION NOW OPEN!