KEEPERS: 2017 Dynasty Reload—NL SPs
By Jock Thompson

@JOCKatHQ
January 20th, 2017 12:04am
This is the ninth installment of our annual off-season series aimed at helping keeper league (KL) and dynasty owners address needs over the next 3-5 years. Each week we will examine a position, and note players and prospects who 1) could be available in your league; and 2) we think have a good shot at earning double-digit R$ sometime between 2017 and 2019.
Stable, established contributors are more difficult than ever to acquire, be it by trade or off your league's free agent list. This is even more valid for rebuilders with little excess talent to barter, and particularly relevant with respect to position players in deeper leagues.
We'll attempt to identify the best and most MLB-ready of both marginal producers and legit prospects with upside, some with little to no MLB track record. And of course context matters—in terms of opportunity, risk, health, age, price and productivity time-line. Our filter uses the following criterion:
Player must be growth-age—27 years old—or younger as of April 1, 2017
Player must have earned less than $10 in a 5x5 format during 2016
Player must have 100+ AB or 50 IP above A+, AFL experience, or 5 years in professional foreign ball
Links to previous positions: C | 1B | 2B | 3B | SS | AL OF | NL OF | AL SP
As noted in last week's AL piece, a slew of injuries helped make 2016 a humbling experience, even though we actually had more success picking out the risers on the NL side. Entering 2017, durability is again the biggest issue facing most of the better NL 27-and-under pitchers attempting to take that next step forward. This list also includes a handful of relatively healthy prospects with top-of-the-rotation upside who now seek to build on modestly successful 2016 MLB debuts.
Following a $28 season in 2015 (2.60/3.15 ERA/xERA, 19 wins), few NL pitchers disappointed last season ($0) more than Gerrit Cole (RHP, PIT). Cole managed to survive his first 12 starts with a 2.77 ERA that belied sliding skills (4.20 xERA and 1.32 WHIP). From then on, he sandwiched just nine additional starts between two DL stints (triceps, elbow), and his bottom line of those starts wasn't pretty (48 IP, 5.48 ERA, 1.62 WHIP). Overall, his mid-90s velocity held up and Cole's peripherals are at least within rebound distance of his best work. It suggests that he deserves the benefit of the doubt—but this one seems all about health of that elbow. Hopefully March will offer some clues.
Anthony DeSclafani (RHP, CIN) had most of his 1H torpedoed by an oblique strain, but did finish with 20 starts and earned a career-high $9. A 3.5 Cmd fueled his season, but a 58% FpK suggests that a 2.2 Ctl won't last—and a 10% SwK suggests that his 7.7 Dom has little room for growth. Already 27 and without a GB tilt, DeSclafani looks to be near his ceiling. Obviously he has value and could even nudge up into our benchmark R$. But even with a full season of health, a big breakout is unlikely.
A blood clot delayed hard-throwing Mike Foltynewicz's (RHP, ATL) season debut until May; a sore elbow shelved him for most of June, and then he posted a 4.55 ERA in 15 2H starts. But Foltynewicz showed real Dom (8.4) and Ctl (2.6) growth over the final three months backed by an 11% SwK and 63% FpK, marred only by poor H%/S% luck and a HR/flyball tilt. With better health, the 25-year-old Foltynewicz has a good shot at posting the first positive R$ of his career. With his mid-rotation upside, a step forward in 2017 wouldn't be surprising.
The issue confronting 6'8" Tyler Glasnow (RHP, PIT) is an inability to repeat his mechanics, and the free passes that result. The problem was visible last year in the minors (117 IP, 68 BB), as well as a brief MLB intro (23 IP, 13 BB) despite a 61% FpK flash. But per usual, Glasnow's dominance prevailed in the minors (144 Ks in 116.2 IP between Double- and Triple-A) and kept him from being overmatched during his work in PIT (4.24 ERA). And despite some evaluators opinons that he's bullpen-bound, the Pirates still believe that Glasnow is athletic enough to improve—and that he has a top-of-the-rotation ceiling. It won't all happen in 2017, and April could find Glasnow back in Triple-A. But two plus pitches, an improving change-up, a career 2.03 ERA and 11.6 Dom in 500 minor league IP keep Glasnow above our SP cut for now.
Following a season aborted by Thoracic Outlet Syndrome (TOS) in July, Matt Harvey (RHP, NYM) is now facing his second comeback from major surgery in just a few years. Harvey missed all of 2014 while recuperating from TJS, but a stellar 2015 suggested he was all the way back. Harvey continued to throw strikes in 2016, but his Dom, H% and velocity were down all season—and a 4.86/4.36 ERA/xERA was telling. Was the heavy 2015 workload (188 IP) a factor in his decline? Tough to say, but this additional surgery and incomplete info we have on TOS now points to elevated risk. Prior performance gives Harvey the edge above the cut, but don't bet the farm on a quick return to his best work.
After 12 starts, Aaron Nola's (RHP, PHI) 2.65 ERA, 85/15 K/BB and 50%+ GB% stamped him as one of 2016's best pitchers. But suddenly shaky control and a soaring H% fueled a bottom-line plunge (8+ ERA) over his next nine starts, even though Nola hung onto his 10+ Dom and outstanding groundball tilt. And finally his season ended prematurely in July with what was diagnosed as a low-grade elbow tendon sprain, for which Nola opted for a platelet-rich plasma treatment rehab. Stop me if you've heard this before, but health again is the key. Hedge your bets and watch him in spring training.
Like Glasnow, Alex Reyes' (RHP, STL) still has work to do on his control—though his issues aren't quite as pronounced as his Pirates counterpart. Following a 1H suspension for recreational drug use, Reyes posted a 93/32 K/BB and 4.96 ERA over 65 IP in the hitter-friendly PCL before making his MLB debut. He then proceeded to earn $5 in just 46 IP as a swing-man, recording a 52/23 K/BB (10.2 Dom) and a 1.57 ERA. With two overpowering pitches already, the 22-year-old Reyes just needs to refine his change-up and better manage his pitch counts to notch his first double-digit R$. His dominance alone makes him a good bet for this in 2017, whether in the rotation or out of the pen.
Physical woes torpedoed much of Joe Ross' (RHP, WAS) 2016, as shoulder inflammation shelved him for 10 weeks and all but three 2H starts. He looked fine in a small sample September return (three starts, 10 IP, 14/3 K/BB, three runs allowed), and his 3.43 ERA / 3.2 Cmd over 105 IP ($5) for the season were impressive enough. But as with his brother Tyson, durability is a problem—and some evaluators wonder if his mechanics will allow him to hold up over the long haul. And LHBs have now tattooed him with an .800+ OPS for two consecutive seasons. His intriguing immediate upside looks capped unless he can figure something out.
Fueled by the seamless transition of his exquisite control from the minors to PIT, James Taillon (RHP, PIT) earned $7 in just 19 starts (104 IP) in his MLB debut. Some 2017 consolidation/adjustment, as opposed to a big step up, seems the likeliest 2017 outcome, as suggested by a 7.4 Dom and 9% SwK, as well as a career-high 52% GB%. But again, Taillon walked just 23 batters in 166 IP between Triple-A and his MLB effort, which suggests a nice floor from which to grow. The biggest risk here is likely (what else?) health, as 2016 was Taillon's first season after two years completely lost to TJS and hernia surgery.
Of all the high-upside NL pitching prospects making their 2016 MLB debuts, Julio Urias (LHP, LA) was the youngest at age 19. Despite workload concerns, Urias and his unique add-and-subtract pitchability might still take the next step faster than any of them. Urias had zero problems in Triple-A (49/8 K/BB, 1.40 ERA over 45 IP), and a 3.39/3.82 ERA/xERA over 77 IP says that he more than held his own in LA despite a 36% H%. He flashed his immediate upside in a both 9.8 MLB Dom and a 63% FpK that points to further improvement on a 3.6 Ctl. A professional career-high 122 IP in 2016 suggests that the Dodgers will cap his immediate workload, but Urias could soar over the next three seasons.
Vince Velasquez (RHP, PHI) began his NL career fast in 2016, and held onto a 10+ Dom out of the rotation in both halves. But volatile control and gopheritis plagued him after April, and his bottom line deteriorated (5.09 ERA over 10 starts) following a DL stint (biceps) that shelved him for most of June. Velasquez was able to go seven innings in just three of his 24 starts overall, and was shut down in September after working a career-high 136 IP. The electric swing-and-miss repertoire keep his #2-3 upside intact. But with a TJS under his belt already and a history of limited workloads, Velasquez is just one more high-risk / high-reward rotation proposition.
Taijuan Walker (RHP, ARI) allowed just four runs in four April starts (25/3 K/BB, 55% GB% in 25 IP), suggesting that the anticipated breakout was underway. But things went south from there, as Walker was plagued by gopheritis and feet/ankle issues for the remainder of the season. A DL stint and minor league demotion didn't help, as Walker posted a 5.68 ERA and 2.1 hr/9 over his final 10 starts. Now after off-season surgery to correct his foot issues, Walker's new home venue is the NL's friendliest offensive park outside of Coors Field. He's still just 24 years old and coming off positive single-digit R$ for two consecutive seasons—but HR and now physical issues have capped his upside to date.
Following an outstanding stretch of six 2016 1H starts in which he posted a 2.80 ERA and 50/9 K/BB over 35 IP, Alex Wood (LHP, LA) missed the next three months with an elbow impingement that required surgery. He ended the season with four scoreless relief outings that tell us little. Wood is officially an injury risk; his mechanics are both a scary thing to watch and belie a career 2.7 Ctl. But he owns a solid GB%, a $16 season R$ in 2014, and Wood's velocity was on the upswing last year. Add his name to our burgeoning portfolio of risk-with-upside young SPs.
Missed our cut, but worth watching:
​​Archie Bradley (RHP, ARI): Still has great stuff, poor Ctl, volatile SwK and a 5+ ERA. Could be make-or-break season as SP—and unfriendly home venue, rebuilding team seem like a lot to overcome. As the Baseball Forecaster warns, "don't roster without a bench."
Patrick Corbin (LHP, ARI): Once-stellar control wavered and he was lit up following impressive 2015 mid-season return from TJS. Seemingly righted the ship in late-season effort out of the pen; but now role is a question mark. Someone to watch in March.
Adam Conley (LHP, MIA): Finger tendinitis held him to eight 2H starts as control suffered. 64% FpK suggests 4.2 Ctl will improve, though 8.4 Dom (10% Swk) has nowhere to go but down. Second consecutive sub-4 ERA in the face of skeptical xERA. Velocity, GB% are nothing special; he's already 27.
Zach Davies (RHP, MIL): Ceiling isn't as high as most on this list, but sum of the parts—3.97/3.98 ERA/xERA, 7.4 Dom, 2.1 Ctl, 45% GB% over 174 IP—earned $8 last year. Continued consistency could bump his value up a tad; soft-tosser knows how to pitch.
Jose De Leon (RHP, LA): Missed more time last year (shoulder inflammation), and has yet to exceed 114 IP in any professional season. When healthy, nice repertoire dominated Triple-A (2.61 ERA, 111/20 K/BB in 86 IP) before being pasted in 17 MLB innings. Durability will be key to mid-rotation upside.
Brandon Finnegan (LHP, CIN): 3.33 ERA in 2H over 14 starts—along with big 2H FPK, SwK gains—make us sit up and take notice, regardless of the S% help he got along the way. Still has FB/HR issues, still plays in a HR-friendly park on a non-contender.
Amir Garrett (LHP, CIN): Athletic hurler with plus fastball posted 2.55 ERA between AA/AAA in 2016, will like return to Triple-A to polish up command and secondary pitches to begin 2017. Has yet to make MLB debut, but should get plenty of opportunity in CIN beginning sometime this year.
Josh Hader (LHP, MIL): Like most MIL pitching prospects recently, funky-and-overpowering lefty struggled in higher elevation at AAA-Colorado Springs after breezing through Double-A. Control remains a work in progress, but 161 Ks in 126 IP speaks to his dominance. Will debut at some point this season.
Jon Gray (RHP, COL: Was actually worse on the road (4.91 ERA) than at Coors (4.30 ERA) in his first full MLB season. Signs of growth were everywhere but particularly in FpK and SwK jumps. The first COL pitcher in a long while coming close to landing above our cut. Intriguing.
Robert Gsellman (RHP, NYM): Fine small-sample (42 IP, 2.42/3.52 ERA/xERA) MLB debut from light-Dom'd minor leaguer. 8.5 Dom (10% SwK) was better than anything he'd accomplished in the minors, now needs to prove it wasn't a fluke. Has value, but color us skeptical.
Mike Montgomery (LHP, CHC): Velocity and effectiveness spiked after move to pen, now Cubs say he's in the rotation again. Track record, shaky FpK keep us skeptical as to how long this lasts. But it looks like he'll get a shot, and MLB-ready SPs are in short supply these days.
Matt Moore (LHP, SF): Best season since 2013 pre-TJS, producing a $9 season fueled by 198 IP, 8.1 Dom and 13 wins. Velocity, FpK and SwK uptick are all encouraging, though he's unlikely to reach his once-envisioned ceiling. Still, continuation of health and more consistency will bump his value.
Willy Peralta (RHP, MIL): More volatility from up-and-down ex-prospect, but 2.92/3.66 ERA/xERA and 51/16 K/BB over 10 2H starts (62 IP) keep us watching. Still owns mid-90s velocity, consistent 50+% GB%... and stagnant FpK. His last year under consideration here.
Luis Perdomo (RHP, SD): Fueled by 61% GB% and 1.9 Ctl, 23-year-old Rule 5 pick posted 4.13/3.91 ERA/xERA over 15 2H starts on a crummy team. Lack of dominance (6.4 Dom, 9% SwK) is a big obstacle to next step, but he has time.
Robbie Ray (LHP, ARI): Big-time dominance (11.3 Dom, 12% SwK) and uptick in velocity over 174 IP were offset by chronically high H% and control woes. A talent who may be just an adjustment away.
Cody Reed (LHP, CIN): 23-year-old flopped in 10-start MLB debut thanks to 38% H%, 2.3 hr/9 and 3.6 Ctl. But 8.1 Dom, 52% GB% and high minors growth says he's better than this. He'll get a chance on rebuilder again in 2017.
Brock Stewart (RHP, LA): Quietest pitching breakthrough of 2016. Sleeper posted 1.79 ERA and 129/19 K/BB between three minor league levels—and apart from a Coors Field start, held his own during 28 IP in LA. Will get more starts in 2017, pitchability gives him #3-4 upside.
Michael Wacha (RHP, STL): Repeat of 2014 shoulder woes shelved him for much of 2H, knocking him from $15 in 2015 to $-6 in 2016. H% spiked as FpK plunged—and SwK continued slow decline. 2016 was his first sub 3.50 ERA, but he could lose his rotation spot before Opening Day, if not sooner.
Luke Weaver (RHP, STL): FBer not as fortunate with the HR ball in small sample MLB debut as he was at AAA-Memphis. And control wasn't quite as sharp. But despite 5.70 ERA (36 IP), 11.1 Dom, 3.8 Cmd—and 192/35 K/BB over 197 minor league IP—have our attention. He'll get a 2017 opportunity.
For more information about the terms used in this article, see our Glossary Primer.
Shopping Cart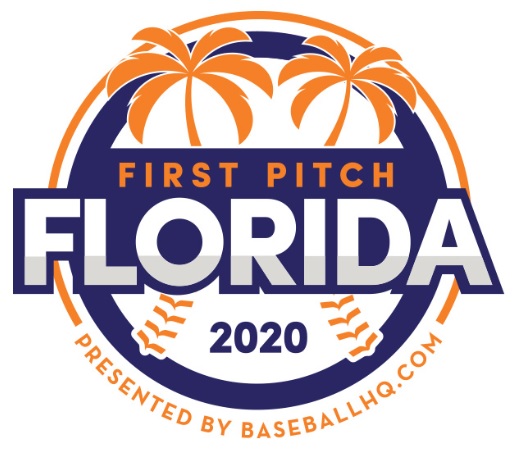 Inaugural Event!
February 28-March 1, 2020
St. Petersburg, FL
A few seats still left!