KEEPERS: 2016 Dynasty Reload—1B
By Jock Thompson

@JOCKatHQ
November 13th, 2015 12:05am
This is the first installment of our annual off-season series aimed at helping keeper league (KL) and dynasty owners address needs projecting out over 3-5 years. We'll be generating positional lists of players and prospects 1) who are likely available in your league, and 2) who we think have a good shot at earning double-digit R$ sometime between 2016 and 2018.
Stable, established contributors are more difficult than ever to acquire, be it by trade or off your league's free agent list. This is even more valid for rebuilders with little excess talent to barter, and particularly relevant with respect to position players in today's depressed scoring environment.
We'll attempt to identify the best and most MLB-ready of both marginal producers and legit prospects with upside, some with little to no MLB track record. And of course context matters—in terms of opportunity, risk, health, age, price and productivity time-line. Our filter uses the following criterion:
Player must be growth-age—27 years old—or younger as of April 1, 2016
Player must have earned less than $10 in a 5X5 format during 2015
Player must have 100+ AB above A+, AFL experience, or 5 years in professional foreign ball
Links to previous positions: C
Obvious MLB-ready break-out candidates at first base have been few and far between in recent off-seasons, and 2016 is no exception. The highest-ceiling names here have yet to see their first MLB AB. That said, last year at this time, Brandon Belt was just off an injury-plagued season that depressed his production to sub-levels. Following two years of good levels he was an obvious target for this column—and he came through, producing $20 worth of value by simply staying healthy.
Last year's "missed the cut but worth watching" sub-list lived up to its billing. Both Justin Bour and Ben Paulsen entered 2015 as 26-year-olds without high-profile prospect pedigrees, notable minor league careers or MLB jobs. Both seized opportunities and ended up out-earning our benchmark R$, reminding us that in-season free agent pickups are important in our game. And that it's helpful to have a watch-list in advance.
Also keep in mind that 1B candidates can arrive unexpectedly from other position due to their team's needs. Will Myers remains an OF first and foremost until further notice, but he qualifies at 1B in 20/5 leagues, and it's possible that he could remain there in pursuit of better health. Similarly, Stephen Piscotty played some first base due to STL's injuries and absence of production. Keep an eye on clubs with obvious 1B questions over the next season, including BOS, HOU, OAK, SEA, TAM, TOR, PIT and WAS.
Obviously given his current free agent status in many keeper leagues, recently posted Korean professional Byung-Ho Park and his 105 HR over 2014-5 would deserve a mention here—even though his negotiations with MIN have yet to produce an MLB contract. The 29-yo Park misses this list due our age filter, but he's obviously worth some speculation even now.
Matt Adams' (1B, STL) season—.244 BA, 5 HR over 175 AB—was torpedoed by a torn quadriceps in late May. Over his previous two years, Adams had outhit his xBA while never fully delivering on the plus power suggested by his career 131 xPX. With STL now perhaps looking to use its deep organization to land a more productive and reliable first base option, Adams could be readily available both in the real game and in your fantasy league. He's currently penciled in as the Cardinals' primary first-baseman—and with regular playing time, should be able to reprise his double-digit R$ of 2013-14.
A crowded PIT OF was behind Josh Bell's (1B, PIT) move to first base, where he played full-time in 2015 between AA and AAA. The large-bodied Bell still hasn't delivered on the power that most scouts think he'll eventually generate, with just nine HR this past season. But Bell also posted a 1.00 Eye, 12% bb% and an 86% ct% in 489 AB—plate skills that PIT could sorely use at 1B. Sporting a career .305 BA and .371 OBP, the 23-year-old is more likely than not to make his MLB debut sometime in 2016. As a switch-hitter with reportedly great makeup, Bell has a good shot at reaching our $10 mark sometime over the next three years on his hit tool and opportunity alone. And if the power comes, he could be special.
Greg Bird (1B, NYY) was on our 2015 "missed the cut but worth watching" list due to having just 95 minor league AB and NYY roadblocks at both 1B and DH. But Mark Teixeira's season-ending leg injury provided the opening, and Bird was rushed up from the minors in mid-August, bringing his attractive power-and-patience combo—11 HR, 11% bb% and impressive power metrics in 157 AB along with him. His 66% ct% and minor league history suggests that he may not offer much BA help. And Teixeira's final season under contract suggests Bird could begin 2016 back at Triple-A. But we like the left-handed-hitter's near-term future in Yankee Stadium.
2015 cover-boy C.J. Cron (1B/DH, LAA) is the lone above-the-cut repeat from last year's entries, having just missed the $10 mark by a buck. We warned that Cron's struggles vR could delay his ascent, and indeed, he spent most of May and June in the minors. But despite poor patience, Cron's 2H (14 HR, .289 BA) counts as progress. If he continues to take steps to shorten up his swing in adverse counts, Cron should be able to keep his BA above water while offering 20+ HR power. He currently has little PT competition as Albert Pujols' 1B/DH partner.
With just 205 AB above High-A ball, A.J. Reed (1B, HOU) isn't a lock for a 2016 MLB debut. But Reed's breakout 2015—.340 BA, 34 HR and 86 walks in 523 AB—says it's likely if he continues on anything near his current trajectory. Even elite prospects rarely grow straight to the moon, but HOU has issues at 1B and his teammate Carlos Correa has already shown that it can be done. Obviously plus left-handed power-and-patience are his calling cards, but Reed's ability to barrel up for hard contact suggests he may not be an MLB BA liability. Huge ceiling.
Travis Shaw (1B, BOS) was another on our 2015 "worth watching" list, and he made us look good in a late season MLB debut by producing a .274 BA with 13 HR (141/129 PX/xPX) and earning $6 over 226 AB. Shaw boasts good-not-great minor league numbers with middling plate skills, and wasn't impressive at Triple-A (.249, 5 HR in 289 AB) prior to his call-up. But he torched AL pitchers in Fenway Park (.952 OPS) and LHPs for a .975 OPS vL overall—both extremely unusual for a left-handed hitter. The BOS 1B slot is open, with Hanley Ramirez currently expected to get the first shot. Shaw's 3B versatility helps, but realize that his 2015 was a small sample. With plenty to prove, he barely makes the cut here.
Missed our cut, but worth watching:
Jesus Montero (1B, SEA): Struggled with .223 BA in MLB call-up, but SEA is beginning to clear that 1B glut. Flashed power (5 HR, 134/122 PX/xPX) again in 112 AB small sample. Better conditioning, .355 BA at AAA-Tacoma say don't completely write him off yet.
Wilin Rosario (1B, COL): Three consecutive double-digit R$ seasons before 2015. But his GB% has soared, his power metrics suddenly look sub-par, and he's now a man without a starting job. Still owns 49 MLB HR between 2012-13.
Matt Olson (1B, OAK): Big-time left-handed power and patience, and OAK has serious productivity issues at 1B. After 466 Double-A AB, his MLB debut could be near. But the swing-and-miss in his game is making us hedge our bets for now.
Richie Shaffer (1B, TAM): RHB showed plus-plus power with 19 Triple-A HR in 244 AB—and with the Rays, smacking 4 HR with a 173/130 PX/xPX over 74 AB. Also batted .189 while whiffing 32 times with the Rays. Has patience, immediate upside and opportunity in TAM, but there's obviously some risk involved.
Jon Singleton (1B/DH, HOU): Once-premier prospect has fallen far, and fast. Still has the good power-and-patience combo, but has never shown enough contact and BA at the MLB level to make them playable. Now surpassed by A.J. Reed as the Astros 1B-of-the-future, could be a change-of-scenery candidate.
Dan Vogelbach (1B/DH, CHC): Fine all-round hitter suffers from limited athleticism, occasional conditioning issues, and absence of position, particularly in the Cubs organization. With the right club—and particularly in the DH-friendly AL—he'd be more interesting.
Tyler White (1B/DH, HOU): The wildcard in the HOU 1B/DH equation, at least in the short-term. Late-round 2013 draft pick has a .311 BA, 35 HR, 174 BB and an 84% ct% in 1031 minor league AB on a team that could use better plate skills. Monitor him this spring.
For more information about the terms used in this article, see our Glossary Primer.
Free Weekly eNewsletter
The industry's #1 analytical weekly e-mail newsletter is ABSOLUTELY FREE!
More Information
Shopping Cart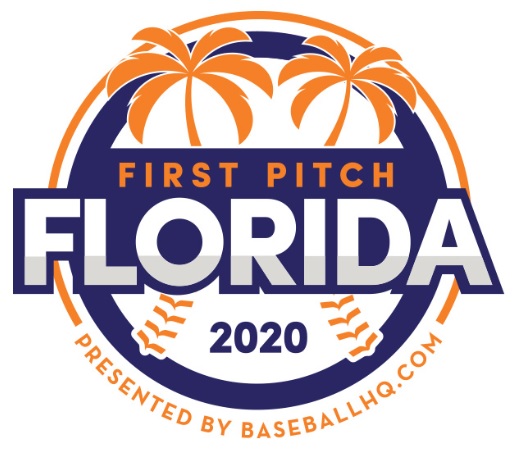 Inaugural Event!
February 28-March 1, 2020
St. Petersburg, FL
Early-bird registration now open!