KEEPERS: 2014 Dynasty reload—1B
By Jock Thompson

@JOCKatHQ
December 19th, 2013 12:03am
This is the second of a 10-column series designed to help owners playing in keeper league (KL) and dynasty formats address their weak spots over the next three to five seasons. Through mid-January, we'll be putting forth by-position lists of our favorite development-age players and prospects who could 1) be relatively available in your leagues; and 2) earn double-digit dollars sometime between 2014 and 2016.
Our filter uses the following criterion:
Player must be growth-age—27 years old—or younger as of April 1
Player must have earned less than $10 in 2013
Player must have 100+ AB above A+, AFL experience, or 5 years in professional foreign ball
First base has always been a bat-first position, but in an era of declining offense, identifying sleepers has become increasingly difficult. We're not quite as pessimistic as we were with last year's primary list for 2013, from which only Chris Carter emerged as a $10+ earner. But the fact that three of our "just misses" from last season—Matt Adams, Matt Carpenter and Yan Gomes—were profitable due to injuries, alternate position openings, etc., is another lesson in vigilance. The 2014 group is a mix of low-ceiling retreads from 2013 who return due to age and opportunity, along with some more interesting longer-term names who will likely see their first MLB AB sometime in 2014.
Twenty-seven-year-old Cuban refugee Jose Abreu (1B, CHW) will be making his U.S. professional debut in 2014, likely with CHW on Opening Day. While it's always difficult to project the initial impact of MLB pitching and USA culture shock on foreign rookies, Abreu is reportedly well-grounded and at a prime/mature age. He also has terrific power, shows good patience, and plays in one of MLB preeminent launching pads. Despite Abreu's MLB inexperience, if you need 1B help and HR for a 2014 championship drive, he may be the best name to target from this year's list. A more detailed profile on Abreu can be found in the White Sox organization report.
2011 1st-round pick C.J. Cron profiles very closely with ex-Angel Mark Trumbo, in that he is a right-handed hitting 1B/DH with plus power that was smothered at pitcher-friendly AA-Arkansas. Both players have also struggled with patience and pitch selection, though Cron's 84% ct% is at least moderately superior to Trumbo's 79% minor league mark. Now that Trumbo is gone, Cron looks like a good bet to be a 2014 mid-season call-up, either due to injuries or the need for right-handed power at the DH spot. But he looks like a safer 2015 profitability play than he does at this time.
Ike Davis (1B, NYM) started slowly again in 2013, but this time he never recovered. As his GB% rose, both his power metrics (119/99 PX/xPX) and ct% (68%) plummeted from his 32-HR season in 2012. Now the subject of off-season trade rumors, Davis still owns terrific patience and that 2012 power. But he'll need a fast start to stay on the field, which makes him risky and a buy-low-only proposition for owners needing a power jolt.
A hopeless career track record vs. LHPs—.439 OPS, zero HR in 95 AB—gives Juan Francisco (1B, MIL) perhaps the lowest ceiling on this year's list. But with offense on the decline, Francisco's very legitimate power (160 PX/143 xPX) and his 18 HR over 348 AB in 2013 vs. RHP still has value. He'll need to improve on the career-low .227 BA and 60% ct%, and his streakiness poses a huge problem for regular playing time. But with the right team/venue, and particularly in the AL where he could DH, we can envision 400+ AB and some profitable years. Only his handedness makes him flyer material, and you'd better have a backup plan.
As noted in the PHI organizational report, #1 prospect Maikel Franco (3B, PHI) is listed at 3B, where he spent all but the final weeks of his 2013 breakout season. But Franco looks like an even bet to end up at either position, and a potential 2014 call-up will likely be wherever he is most needed. Much will depend on his performance, and a long swing with sub-par patience leaves Franco with some doubters, particularly in the short-term. But a .320 BA, 86% ct% and 31 HR as a 20-year-old between the High-A and Double-A levels in 2013 tab Franco as a must-own prospect for the long haul. High-ceiling and a reasonable bet for a nice 2016 payoff.
Following his return to the field last June, Logan Morrison (1B, SEA) showed little of his power promise from 2011, when he hit 23 HR and recorded a 145/129 PX/xPX combo. But his primary plate skills (80% ct%, 11% bb%) remain solid and stable, suggesting that if Morrison can recover from the lower body injuries that have plagued him for the past two seasons, the HR might follow. Now in the AL and with the ability to DH, Morrison is in position for a rebound, though rumors of a possible move to a corner OF spot are unsettling. He still owns 2011, but three years later, 2014 looks like a career crossroads.
Miguel Sano (3B, MIN) was given a clean bill of health this past week after being shut down in early winter league play with a strained right UCL (elbow) ligament. This situation remains worth tracking, as surgery would mean an MLB ETA difference between 2014 and 2015 or longer for Sano. It could also determine whether he emerges at 1B or 3B, where he has the arm strength to stick if healthy. After belting 35 HR in less than 450 AB between High-A and Double-A, Sano remains one of MLB's premier power-and-patience prospects for whom the question appears to be "when," not "if". Even with contact issues and now some health questions, we're comfortable in putting him on a three-year profitability track—particularly on an AL team where the DH spot is an option.
Jon Singleton's (1B, HOU) 2013 began with a suspension for marijuana use and didn't improve much following his return in late May. Reports of poor conditioning looked spot-on, as Singleton finished with a career-low BA (.230) and ct% (64%) in 280 AB between Double-A and Triple-A. But he managed to maintain elite patience (15%) with flashes of his previous power. And now everything may be coming together again in the Puerto Rican Winter League as Singleton is hitting .288/.406/.586 with a league-leading 9 HR through 111 AB. As an elite, just-turned-22- prospect, Singleton gets the benefit of the doubt, and he's likely to be playing every day in HOU by mid-season. He could struggle early with his BA, but Minute Maid is a favorable venue for HR hitters. Count Singleton among the high-upside names on this list.
After recording a sub-.240 BA for a fourth straight MLB season, Justin Smoak (1B, SEA) gets a final nod here for several reasons. For one, he finally reached 20 HR plateau, and his 122/152 PX/xPX offers more hope than in previous years. He continues to maintain a rock-solid double-digit bb%. And finally, Smoak's .260/.361/.477 line with 18 HR over 308 AB—and 30% h%—vs. RHP was a huge improvement. Still, with both Logan Morrison and Corey Hart now competing for 1B/DH AB, it's difficult to see where Smoak fits in as a Mariner, and another slow start could cripple his playing time. A change of scenery would be helpful—but don't overpay, regardless.
Missed our cut, but worth mentioning:
Kyle Blanks (1B/OF, SD): Healthier than in previous seasons and put up a nice 1H—including a .271/.328/.457 line and a 137/137 PX/xPX over 188 AB. But 2H was the same old story health-wise, as an Achilles heel injury torpedoed his season. We're still watching, but not with a lot of confidence.
Tommy Medica (1B, SD): 25-year-old held his own in Sept with SD—.290/.380/.449 in 69 AB— after jump from Double-A. He has decent patience and his 2013 48% xBH rate and 39 HR over his last 650 minor league AB speaks to his power potential. Handedness and the Alonso/Banks pecking order work against him, at least for now.
Darin Ruf (OF/1B): Ryan Howard knee injury gave outfielder additional AB at 1B—and his 14 HR, 12% bb% and 167/155 PX/xPX combo over 251 AB were impressive. But handedness, defense and a mid-60% ct% will make it difficult to hold down full-time work. That .863 OPS vs. RHP keeps us interested.
For more information about the terms used in this article, see our Glossary Primer.
Shopping Cart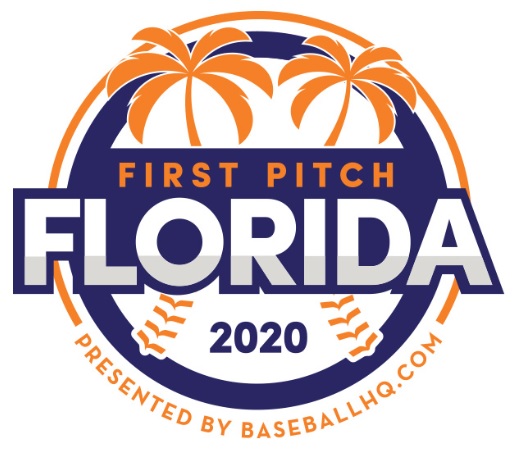 Inaugural Event!
February 28-March 1, 2020
St. Petersburg, FL
A few seats still left!