HQVAULT: How to drive home the title
By BaseballHQ
June 27th, 2016 11:03pm
Over the nearly 20 years that BaseballHQ.com has been in existence, and going back another decade to the Baseball Forecaster newsletter, we have accumulated hundreds of articles on fantasy strategy. These reside in the Strategy Library section of the site, and many include timeless tips on all aspects of fantasy league play, at various times in the fantasy league calendar. In a series to run occasionally throughout the season, we will be highlighting selected articles from the Library as part of a HQVAULT series. We welcome reader interaction with these older articles in the comments section below. Enjoy! —Ed.
How to Drive Home the Title
by John Burson
So you've run the spreadsheets and scouted the enemies and read the leaves and sacrificed the goats, and you believe that your team has a shot at the crown. Recognizing your areas of both strength and weakness for the purposes of trading is the most important step, but there are others. Here are some measures that you can take to maximize your chances for victory.
Draw a line
Assuming that you've run full-league projections, you should have a good idea of how many points it will take to win your league. Record this number. The benefit of noting this figure is that you gain a focus for the rest of the year. Over the next three months, there will be weeks when it seems like you are finished, and other weeks when it seems like your opponents are finished. Your course will be clearer if you plant your sights on one number.
You can also set a benchmark for individual categories, especially weighted ones like ERA. For example, if you think that your ERA is currently strong enough to win the category, then you can take steps to preserve it, such as cutting back on additional IP from your staff.
Clear the clutter
Your league's weekly standings can serve as much to cloud as to clarify. Create a smaller version of the standings that strips away all but the top three or four teams and re-ranks those teams among themselves:

             HR   RBI    SB    BA
             ==   ===    ==    ==
Team A        1     1     4     2
Team B        2     3     1     3
Team C        4     2     3     1
Team D        3     4     2     4
These are the races that matter—whoever finishes at the top of these standings will rule the roost. Yes, you or your opponents may lose a point or two to a team that's not shown here, but in general, those skirmishes will be irrelevant to the main battles. A second benefit of this chart is that it highlights the two-point swing that results from passing a competitor in an area.
Hold your horses
The higher up in the standings, the greater patience you should exercise. Unless talent is precious, opt to react rather than act. Another reason for patience is the August 1 MLB trading deadline, which can befoul all your completed deals in a stroke. If you must make a trade before then, expect a premium of $5 or so to compensate for your added risk.
The exception to this rule is if you have decided that you must pursue wins. At this point, even most top starters are projected for only 6-7 wins over the balance of the season. A run of bad luck can easily drop that number to four wins or fewer. Given the fickleness of wins, if you plan to make an assault on this category, strike at dawn.
Hit the ceiling
If you're in a league with a salary cap, reach the cap as fast as possible. The longer that a team performs at this level, the harder it will be for other teams to close the gap, because the salary cap prohibits them from exceeding your team's salary. The assumption here is that the salary you've accrued is proportionate to the talent—i.e., no $4 stiffs for $40. (The caution to this rule arises in leagues with a free-agent acquisition budget, where your exclusion from bidding may allow your competitors to acquire a player for a bargain price.)
Another piece of advice for GMs in leagues with a salary cap is to treat cap room as a thing of inherent value, just like HR or (in keeper leagues) re-signable contracts. A trade that costs you a few stats but gains you room under the cap may be worthwhile. One way to obtain cap room is, in any trade, to include an average but overpriced player on your roster for a less expensive one of matching mediocrity on your opponent's. For example, throw in one of your $10 middle relievers for one of your partner's $3 counterparts. If your partner has agreed to the rest of the trade, he should have little reason to refuse the deal because of extra salary.
Ride the rapids
Covet players on MLB clubs who are in the thick of races. Even the most valuable players on rebuilding teams tend to see less action in August and September, as their PT gets parceled to call-ups. Pricey players on clubs that have already locked up post-season bids are also bench-bound. Starters on in-the-race teams should especially benefit, because their teams play every game to win, whereas rebuilding opponents may not.
Aid the resistance
There are two ways to reach the leader: You can gain a point, or he can lose a point. In dealing, always keep one eye on creating headaches for your foes. Pressure in highly volatile categories such as wins, saves, and steals produces the most perspiration.
Especially cultivate competition if you're leading. The more plentiful your opponents, the harder they have to fight for the limited available talent needed to unseat you. If you can, stoke the fires of the 4th- and 5th-place teams with one or two select trades.
Understand your risk
Risk and return are intrinsically related: Greater returns are achieved only by taking on greater risks. Therefore, the further back you are in the standings—and the less time in which you have to make up that ground—the more risk you should assume. Pick up that heralded but green Triple-A starter. Select inglorious relievers in uncertain bullpens, in the hopes of nabbing a few saves. And deal for injury-beset players (paying bottom dollar).
Cross your fingers
After a certain point, there's nothing more that a GM can do. You're stuck viewing the nightly highlights and alternately maximizing and minimizing the league's live scoring on your PC. And just wait until September, when player moves really become a crapshoot. Even superstars aren't immune to sub-par periods. Try not to make moves after September 1; if you must, make them with the faintest of hopes.
Actually, there is one other thing you can do: Be gracious in both triumph and defeat. Most of your fellow GMs aren't just leaguemates, they're also friends, relatives, and colleagues. If things don't pan out, grin and bear it. There's always next year. They'll make more Yoo-Hoo.
For more information about the terms used in this article, see our Glossary Primer.
Shopping Cart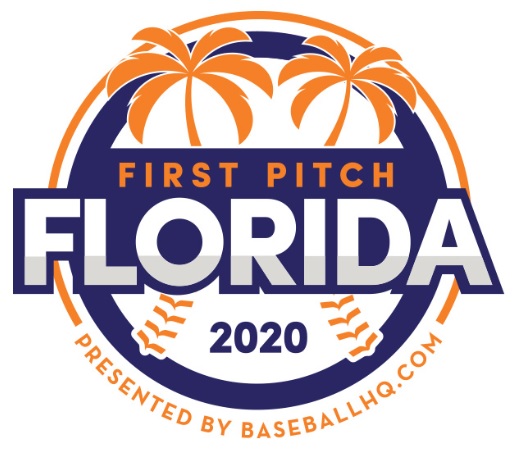 Inaugural Event!
February 28-March 1, 2020
St. Petersburg, FL
A few seats still left!