HQVAULT: Competitive intelligence at roster cutdown time
By BaseballHQ
February 16th, 2017 12:04am
Over 20+ years that BaseballHQ.com has been in existence, and going back another decade to the Baseball Forecaster newsletter, we have accumulated hundreds of articles on fantasy strategy. These reside in the Strategy Library section of the site, and many include timeless tips on all aspects of fantasy league play, at various times in the fantasy league calendar. In a series to run occasionally throughout the season, we will be highlighting selected articles from the Library as part of a HQVAULT series. We welcome reader interaction with these older articles in the comments section below. Enjoy! —Ed.
Competitive Intelligence at Roster Cutdown Time
by Craig Goheen
Reducing your roster requires more than knowing your own team needs. It also requires projecting what positions will be scarce on draft day, and estimating each of your opponents' salary position. To do that, you need methods for predicting the players the other GMs will protect.
Based on past years, study the tendencies of the other owners. Draft day salaries from previous years can also help indicate how the other owners value players, categories, and positions. Look for the following historic keys when projecting the protected rosters for the other owners.
The owners who:
will only protect players whose salaries are well below league market value.
will keep his closer regardless of salary.
will keep speed regardless of salary.
will keep as many starters as possible.
will always protect the superstar regardless of the salary.
protects by position, keeping a regular or prospect at as many positions as possible.
protects by category, keeping one or more proven players in each category.
favors pitching over offense or vice versa.
believes in his players, even after a year of under-performance.
will keep a 60-inning pitcher with good ratio if he's under $5.
will never change how he cuts his roster—the easiest to predict.
will change his approach every year regardless of his finish.
will sacrifice borderline keepers for more salary at the draft.
Note the psychological tendency for last year's winner to keep as many players as possible. Unless he's the winner because he ignores such tendencies, that is.
The keys to determining the likelihood an owner will sign a player to a long-term contract includes a history of:
locking up his best players with long-term contracts.
avoiding long-term contracts except in the highly undervalued player.
signing every $10-and-under young phenom who should get more valuable.
signing anybody long-term whose present salary is $10 or more below market value, e.g., signing a $20 Andrew McCutchen at his peak three years ago, even with the chance you end up with a $35 salary for a player barely worth half that now.
signing his closer, even if he's less than $10 below market value.
signing the homeboys, e.g., a Yankee fan, who might not sign a player to a long-term contract, will if the player is a Yankee.
only signing those whose present salary is $10 or under.
Signing long-term contracts
Consider this—if you got Jacob Lamb two years ago at the free agent salary of $10, what can happen if you let him play out his option? Worst case, he has a great year, and you then have to release him. If he has a $25 year, you got $15 worth of free stats while saving $5 in salary. By letting him play out his option and redrafting at value next year, you'd have saved $5 this year (plus the $15 in free stats). Whereas, if you had signed him to a two year contract, you'd be saving the $5 next year. It's a wash only if he produces at a rate 250% above the value of his original $10 contract. If the $10 players aren't likely to produce $25+ stats for the next two years, don't sign them long-term.
When signing long-term contracts, always think long term. You may want to sign the same number next year if you drafted (or traded) well last year. So be conservative. The owners who tend to control the financial end of the draft every year usually have fewer long-term contracts, and then only on young players they originally got who are $15 or more below present market value. What's the point of having a guaranteed contract that ends up near value when you could have drafted that player for the same amount without worrying about guaranteeing a future injury?
Insider information
Take your roster shopping. If you're not sure how an owner feels about his high-priced players or the other players who might be on his bubble, offer a tentative stab at trading for those players. Pick one of your players of comparable value and salary, and test the waters. You don't have to make the trade, but you can find out how the other owners feel about their players.
Making the cuts
Using the above information, project the cuts for the other owners. Then calculate the number of position players and pitchers available, as well as how many will have to be drafted at each position. Knowing this, look at the number and quality of free agents available at each position.
Another point to consider is your salary position relative to the rest of your league. Balance the potential advantages of extra salary against the scarcity of positions, and consider each roster from the same point of view. When establishing your roster's salary, supply and demand rule.
Now you're ready to sign your contracts and make your cuts. Certainly you will not cut a productive player whose salary is significantly below your league's market value. And you'll want to release those players whose salary is higher than their market value regardless of their output.
Next, with those players on your roster within a few dollars of the league's perceived market value, protect those in positions of scarcity and release those where abundance exists.
Finally, before you submit your protected list, consider a trade. Trades can ease a financial crunch. And, in addition to affecting two rosters, a trade can make a difference on position availability. By filling positions of league-wide scarcity on your own roster, you can create greater scarcity for the others at draft time.
One final hint
Know your own tendencies and reputation, and be willing to go against them. No sense keying your competition to your intentions.
For more information about the terms used in this article, see our Glossary Primer.
Shopping Cart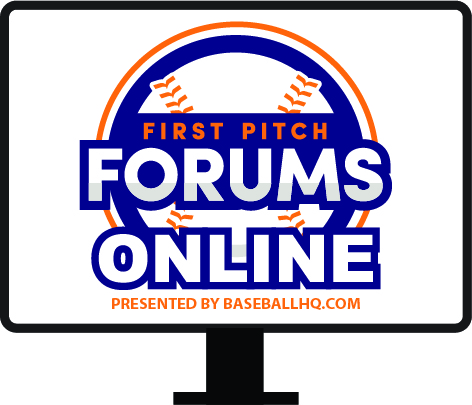 Our virtual First Pitch Forum returns!
Three online-only events: March 5, 11, 17
Join us live, or watch when you want
Just $19!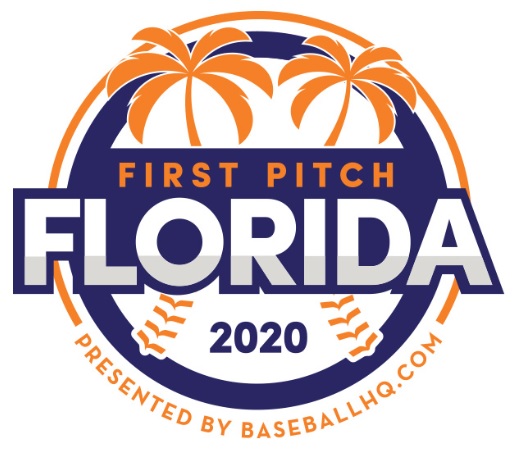 Inaugural Event!
February 28-March 1, 2020
St. Petersburg, FL
A few seats still left!