HQ VAULT: Strategies for the Stretch Run
By BaseballHQ
August 14th, 2018 12:03am
Over 20+ years that BaseballHQ.com has been in existence, and going back another decade to the Baseball Forecaster newsletter, we have accumulated hundreds of articles on fantasy strategy. These reside in the Strategy Library section of the site, and many include timeless tips on all aspects of fantasy league play, at various times in the fantasy league calendar. In a series to run occasionally throughout the season, we will be highlighting selected articles from the Library as part of a HQVAULT series. We welcome reader interaction with these older articles in the comments section below. Enjoy! —Ed.
by Brent Hershey
With only weeks left in the season, the journey that began in earnest last February is entering what is known as the stretch run. In a perfect world, up to six teams in any given league still have a shot at a "money spot;" with most of those still able to see their way to a championship.
As a Rotisserie GM, it's not the time, however, for indecision. There are several things you need to be certain of, and fine-tuning your roster is of utmost importance. Here's some contender tips for tweaking your squad:
1. Know your league's rules
Seems simple enough, but don't underestimate the need for a refresher from time to time. In many leagues, trades can still happen through the end of August. This gives the roto GM a greater opportunity to fine-tune than leagues with a trade deadline already past. There are different FAAB and salary-cap restrictions in most leagues—if you're not sure of your own or other GM's FAAB or cap limitations, find out, as this can certainly shape possible trades or late-season pickups. Knowing your league's rules will assist you in making good stretch-run roster decisions.
2. Know your upside
A quick way to set some goals is by analyzing each team's upside and downside potential for the remainder of the season, by going category by category. Completing this exercise will give you a better handle on the upside/downside potential of all the teams in your league. Knowing this might affect who you choose to make that final trade with: in a keeper league, maybe you hang on to that last young cheap player for next year, because you aren't able to acquire the help in the category you are chasing.
3. Know the categories
Tied to upside, it is important to determine which categories contain the highest potential gain and target your trade talk or pickup to that end. If you're at the bottom of a group of four teams within six saves of each other, you will benefit most from the acquisition of a closer. At this time of the year, it is very difficult to make up ground in the non-cumulative categories unless there are several teams bunched closely together. Saves and Stolen Bases, and to a lesser extent Home Runs and RBI, provide the most potential for upward mobility. And lend a helping hand to anyone that wants to chase Wins at this time of year.
4. Know your assets
In many veteran leagues, "Going for It" constitutes trading away any and all young, cheap talent in search of more stable, veteran, and often higher priced players. This type of deal, when practiced in moderation, is a win-win: the contending team gets a more "sure thing" down the stretch, the rebuilding team gets a keeper or two for next year's draft. Salary caps and other means have limited this all-out dumping in some leagues, but it still happens. Remember, also, that reasonably-priced disabled players are attractive to rebuilding squads, as long as the injury is something that shouldn't hamper the player's performance next year. Identifying those players that others may covet can bring back that player or players that help push you over the top.
5. Know your liabilities
Just as important as identifying your strengths for the stretch run is knowing your liabilities. Where are your weak links? If the league uses a salary cap, for instance, weeding out the grossly over-salaried and exchanging them for either a player or two of similar salary who is producing is one step. Trying to see what players are due for a downturn or burnout during the final weeks, and exploring their trade possibilities is another useful exercise. Even finding that second catcher or third middle infielder that can contribute something can be a big help down the stretch, depending on the category. Moving out as many of these "black holes" as possible will only help.
6. Know what risks you can take
But, with most deals you can make at this time of the year, there will be some risk involved. There will be some tough decisions... Are the half-dozen extra steals from a top speedster worth the 7-8 quality starts from the pitcher you'd be trading away; and how does the deal affect each category? At times, the backfill (the secondary players in a two-for-two trade, for instance) quality is not important; especially if the throw-in is not playing or pitching that much. In addition, if you're at or near any minimum innings pitched requirement, you may find that dumping a starter or two at this point will keep your favorable ERA and WHIP position stable. You may be taking a small risk in wins, but the upside may be worth it. Knowing what risks you can take and not being afraid to go out on that limb can be the difference.
For more information about the terms used in this article, see our Glossary Primer.
Shopping Cart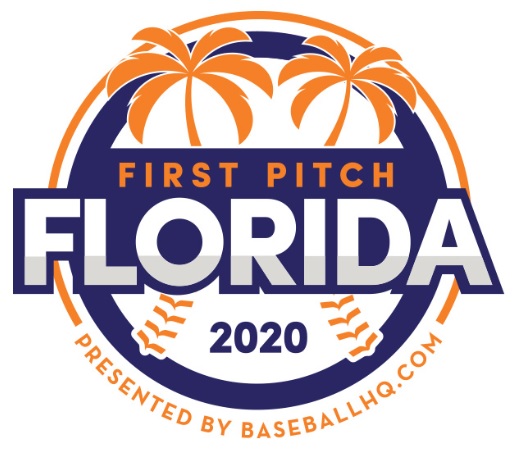 Inaugural Event!
February 28-March 1, 2020
St. Petersburg, FL
A few seats still left!