HQ VAULT: Overcoming the stall
By BaseballHQ
July 24th, 2018 12:03am
Over 20+ years that BaseballHQ.com has been in existence, and going back another decade to the Baseball Forecaster newsletter, we have accumulated hundreds of articles on fantasy strategy. These reside in the Strategy Library section of the site, and many include timeless tips on all aspects of fantasy league play, at various times in the fantasy league calendar. In a series to run occasionally throughout the season, we will be highlighting selected articles from the Library as part of a HQVAULT series. We welcome reader interaction with these older articles in the comments section below. Enjoy! —Ed.
These are the most dreaded six words in the entire trading process ...
"I'd like to think it over."
You've just been hit with the stall. The good news is that those words do indicate some interest (otherwise the other owner probably would have turned you down outright). The bad news is, something is holding the owner back from saying yes, or at least continuing the discussion.
If you accept his stall, hoping the two of you can swing the deal at a later date, the deal won't happen 95% of the time. Rarely does the other party "think it over" and 50% of time, the offer will be shopped around for something better.
A stall signals conflict. The conflict is the agony of indecision between the desire to have the player you offered versus the feelings of uncertainty and anxiety of parting with his own player. When the desire to have your player is great enough, the other owner will usually pull off the deal.
A stall can mean that the other owner does not have enough reason to want your player now. The need or urgency to make a deal is just not strong enough.
It is your job to resolve the conflict and instill the sense of urgency.
1. Addressing Objections
No deal is perfect. As long as there is uncertainty about the future, there will be possible doubts about any trade. In preparing your initial offer, you must also prepare to address those doubts.
Anticipate the top five possible objections the other owner might have and make a list of them. Then construct a reasonable solution that will eliminate or minimize that doubt. Once you get the stall, the first thing you need to do is to determine what the objections are. Ask. Pin them down. If the owner won't commit, offer up some possible ones yourself (you've already made your list, so be sure you only mention those that you can successfully diffuse). If you've done your preparation, you should be able to address the issues.
Does the player have a spotty health history? Talk about how he's managed to stay in the lineup this year.
Is the player coming off an injury? Talk about his sparkling health history.
Has the player been slumping? Talk about his performance history and show how his current numbers could be a fluke.
Has the player been riding the pine? Talk about his high skills level and speculate how a reasonable chain of events could get him into the lineup.
Is the player overachieving and the other owner fears he will fade? Find reasons to substantiate his current performance pace.
Is the other owner concerned about potentially losing too much ground in one category? Show him how his position in the standings might benefit by making the trade.
Is he concerned about the deal being equitable? Focus on all his benefits, downplay yours.
Lay out all of the likely scenarios. In some cases, it might be advantageous to diffuse concerns by focussing on similar concerns for the player(s) you would be receiving in the deal.
2. Focusing on the Positive
One of the most underdeveloped psychological strategies is to key in on the other owner's positive emotions about your player. Combating his objections can neutralize a block in the decision process, however that may not be enough. The other owner may only agree to the trade if he feels a strong positive benefit to owning your player.
Pull out the stops in building up the value of the player you're offering. Come armed with news, statistics, situational splits, and trend data. "This guy is a great second half player. He's batted .290 in the second half over the last three years and seems to be turning it on now. He's batted .350 over the past two weeks. With this other player hampered by that hamstring injury, this guy has the potential to pick up a good many ABs. And he's a favorite of the manager."
There is one danger with this tactic. It's the response, "If this player is so great, why are you trying to move him?" Be prepared in advance to answer that question. Whether you have excess in that particular position or category, or if you have a greater need for a boost in other areas, you need to legitimize your motives. Or at least convince the other owner.
3. Creating Urgency
Your next move is to find out the reason why the other owner feels he needs more time to "think about it." If he is not feeling any sense of urgency, it's up to you to create it. You do this by selling his problem back to him. Build the desire for your players by reminding him of the consequences of waiting. Get agreement on how bad things are, then rescue him with your solution, building on the positive benefits you identified earlier. How this might play out...
"I need to think about it..."

"I understand your reluctance to part with Smith, but each week you wait to begin rebuilding your pitching staff, the harder it will be to make any progress, especially in ERA and WHIP, the two toughest categories to make improvements in. You agreed earlier that the only way you're going to get back into this is to fix your pitching, right?"

"Yeah, it's a mess."

"Now think about how adding Jones would give those numbers a boost. He's got an ERA around 3.00, he has a good WHIP, and he'll be good for 12-14 wins. He'd pick up 8 to 10 of them on your team. And now you'd have a pitcher who's going to give you a lot of innings and help bring down that 5.00 ERA of yours."
4. Legitimate Stalls
There are times when the stall is legitimate, for example, when the other owner needs to do some further research. This often happens the first time the two of you talk. Maybe your potential partner doesn't have stats handy or you caught him at a bad time. If this happens, you need to employ strategies to sell the next conversation in the negotiating process. Pin down another time to talk. Give him a few hours, or a day, depending upon the sense of urgency you can instill in him. In this way you keep his interest and involvement high.
Then, don't let the other owner off the hook.
(Some material adapted from The Best Seller, by D.Forbes Ley.)
For more information about the terms used in this article, see our Glossary Primer.
Shopping Cart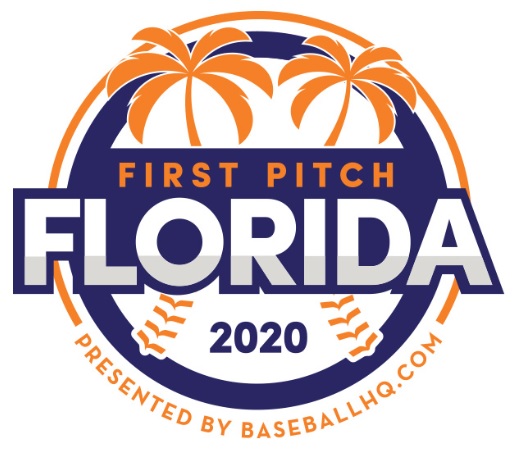 Inaugural Event!
February 28-March 1, 2020
St. Petersburg, FL
A few seats still left!