HQ Titles and Awards
Baseball HQ writers are regular invitees to industry experts leagues. Their subscribers also get occasional "Regular Guy" invites as well as participate in national competitions. Baseball HQ has helped them bring home 51 first place titles and national championships, plus another 63 second and third place finishes, since 1994.
It's one thing to tout your prognosticating prowess, but quite another to display as consistent a track record of success when putting that expertise into practice. No other fantasy information service comes remotely close.
Baseball HQ's writers have become feared competitors in national experts league play. Our subscribers have built a similar reputation. You can too!
Titles
OVERALL TITLES:
2018 $125,000 Winner - John Pausma (subscriber)
2016 $125,000 Winner - Rob Silver (subscriber)
2012 $100,000 Winner - Dave Potts (subscriber)
2005 $100,000 Winner - Brian Oldenski (subscriber)

OTHER NOTABLE FINISHES:
Lg champ, #4 overall - 2018 - Brian Slack/Nick Sackett
Lg champ, #6 overall - 2018 - Brian Slack/Nick Sackett
Lg champ, #11 overall - 2018 - Ray Murphy/Win Murray
Lg champ, #3 overall - 2016 - Brian Slack/Nick Sackett
Lg champ, #4 overall - 2016 - Ray Murphy/Win Murray
"Super league", 2nd place - 2012 - Brian Rudd
Lg champ, #19 overall - 2012 - Ray Murphy/Win Murray
Lg champ, #4 overall - 2010 - Glenn Lowy
Lg champ, #4 overall - 2009 - Ray Murphy/Win Murray

3rd place (NL) - 2021 - Doug Dennis
2nd place (Mixed Auction) - 2020 - Ryan Bloomfield
2nd place (Mixed Draft) - 2020 - Ray Murphy
2nd place (NL) - 2020 - Doug Dennis
2nd place (AL) - 2019 - Dave Adler
3rd place (AL) - 2017 - Dave Adler
2nd place (NL) - 2016 - Doug Dennis
2nd place (Mixed) - 2016 - Ray Murphy
1st place (AL) - 2014 - Dave Adler
2nd place (Mixed) - 2014 - Ray Murphy
2nd place (NL) - 2013 - Doug Dennis
1st place tie (Mixed) - 2012 - Ray Murphy
1st place (NL) - 2011 - Doug Dennis
2nd place (AL) - 2009 - Doug Dennis
1st place (AL) - 2004 - Michael McMahon
1st place (NL) - 2004 - Steve Yoder
1st place (NL) - 2001 - Ron Shandler
2nd place (AL) - 2001 - Doug Dennis
3rd place (NL) - 1997 - Ron Shandler
3rd place (NL) - 1994 - Ron Shandler

1st place (Daily) - 2021 - Ryan Bloomfield
3rd place (NL) - 2021 - Phil Hertz
3rd place (AL) - 2021 - Ryan Bloomfield
1st place (NL) - 2019 - Phil Hertz
1st place (Mixed Draft) - 2019 - Ray Murphy
2nd place (Daily) - 2019 - Phil Hertz
3rd place (AL) - 2019 - Patrick Davitt
3rd place (Mixed Auction) - 2019 - Brent Hershey
3rd place (Mixed Draft) - 2017 - Ray Murphy
1st place (Daily) - 2016 - Patrick Davitt
2nd place (AL) - 2016 - Patrick Davitt
2nd place (H2H) - 2016 - Brent Hershey
3rd place (NL) - 2014 - Phil Hertz
3rd place (Mixed Draft) - 2014 - Brent Hershey
2nd place (NL) - 2012 - Phil Hertz
3rd place (AL) - 2012 - Ron Shandler
3rd place (AL) - 2009 - Ron Shandler
3rd place (NL) - 2007 - Phil Hertz
2nd place (AL) - 2004 - Ron Shandler
1st place (AL) - 2000 - Ron Shandler
2nd place (AL) - 1999 - Ron Shandler
1st place (AL) - 1998 - Ron Shandler
1st place (NL) - 1998 - Ron Shandler

League winner - 2021 - Brian Rudd
League winner - 2021 - Doug Dennis
League winner - 2021 - Jeff Tomich
League 2nd place - 2021 - Ed DeCaria
League 3rd place - 2021 - Kris Olson
League 3rd place - 2021 - Ryan Bloomfield
League winner - 2020 - Brian Rudd
League winner - 2020 - Doug Dennis
League winner - 2020 - Arik Florimonte
League 2nd place - 2020 - Ryan Bloomfield
League 2nd place - 2020 - Brian Slack
League 2nd place - 2020 - Brent Hershey
League 2nd place - 2020 - Bob Berger
League 2nd place - 2020 - Patrick Davitt
League 2nd place - 2020 - Dan Marcus
League 2nd place - 2019 - Ryan Bloomfield (6th overall of 315)
League 2nd place - 2019 - Patrick Davitt
League 2nd place - 2019 - Brad Kullman
League 3rd place - 2019 - Bob Berger
League 3rd place - 2019 - Arik Florimonte
League 3rd place - 2019 - Mike Werner
#1 overall site - 2018 - BaseballHQ.com
League winner - 2018 - Brian Rudd (2nd overall of 195)
League winner - 2018 - Sam Grant (5th overall)
League winner - 2018 - Brian Slack (9th overall)
League winner - 2018 - Brant Chesser
League winner - 2018 - Ray Murphy
League 2nd place - 2018 - Joe Pytleski
League 2nd place - 2018 - Arik Florimonte

3rd place - 2021 - Doug Dennis
1st place - 2020 - Doug Dennis
1st place - 2019 - Doug Dennis
3rd place - 2013 - Ron Shandler
3rd place - 2012 - Ron Shandler
2nd place - 2008 - Doug Dennis
1st place - 2007 - Doug Dennis
3rd place - 2007 - Rick Wilton
3rd place - 2005 - Ron Shandler
3rd place - 2004 - Ron Shandler
1st place - 2020 - Brent Hershey/Ray Murphy
1st place - 2019 - Brent Hershey/Ray Murphy
2nd place - 2018 - Brent Hershey/Ray Murphy
1st place - 2016 - Ray Murphy
2nd place - 2014 - Ron Shandler
2nd place - 2012 - Ron Shandler
1st place - 2010 - Ron Shandler
2nd place tie - 2009 - Ron Shandler
2nd place - 2001 - Ron Shandler
1st place tie - 1999 - Ron Shandler

1st place (Dynasty Invitational) - 2019 - Ryan Bloomfield
1st place (Dynasty Invitational) - 2018 - Ryan Bloomfield

1st place - 2012 - $76,500 Winner - Gary Speedling (subscriber)
1st place - 2014 - Ryan Bloomfield
3rd place - 2012 - Bill Macey
3rd place - 2021 - Andy Andres
3rd place - 2020 - Andy Andres
1st place - 2019 - Andy Andres
2nd place - 2018 - Andy Andres
3rd place - 2017 - Andy Andres
2nd place - 2016 - Andy Andres
2nd place - 2014 - Andy Andres
3rd place - 2014 - Neil FitzGerald
3rd place - 2012 - Tom Kephart
1st place - 2011 - Neil FitzGerald
1st place (NL Auction) - 2020 - Brant Chesser
2nd place (NL Auction) - 2019 - Brant Chesser
2nd place (H2H) - 2019 - Brant Chesser
1st place (NL Auction) - 2018 - Brant Chesser
2nd place (AL Auction) - 2018 - Brent Hershey
2nd place (H2H) - 2017 - Brant Chesser
2nd place - 2011 - Tom Kephart
3rd place - 2009 - Tom Kephart
2nd place - 2005 - Harold Nichols
3rd place - 2005 - Ray Murphy
1st place - 2003 - Jeff Howard
1st place - 2000 - Jeff Howard
3rd place - 2010 - Ron Shandler
1st place (NL) - 2003 - Josh Paley
3rd place Strato Experts - 2009 - Matt Beagle
1st place Strato Experts - 2008 - Matt Beagle
1st place Ultimate Fantasy Baseball - 2008 - Chris Metz
1st place Ultimate Fantasy Baseball - 2003 - Brandon Kruse
1st place Diamond Challenge - 2004 - Eric Peden (subscriber)
1st place High Rollers - 2004 - Eric Peden (subscriber)
1st place High Rollers - 2003 - Michael Black (subscriber)
3rd place High Rollers - 2003 - Eric Peden (subscriber)
1st place Diamond Challenge - 2000 - Josh Paley
1st place - 2007 - Matthew Baic

VIP LEAGUE
3rd place (of 35) - 2006 - Peter Sheridan
1st place - 2005 - Rob Gordon
Awards
Best Print Publication - 2018 Baseball Forecaster (2018)
Best News & Analysis Site - Single Sport (2017)
Best Live Fantasy Event - First Pitch Arizona (2009)
Lifetime Achievement Award - Ron Shandler (2004)
Best Fantasy Online Content - Baseball (2003)
Best Fantasy Online Content - Baseball (2002)
Small Business of the Year (2001)
Best Fantasy Online Content - Baseball (1999)

Best Research Article (2021): Ed DeCaria
Fantasy Baseball Writer of the Year (2020): Ryan Bloomfield
Best Fantasy Baseball Publication: 2020 Baseball Forecaster (2021)
Best Fantasy Baseball Publication: 2019 Baseball Forecaster (2020)
Fantasy Baseball Writer of the Year (2016): Ray Murphy
Best Fantasy Baseball Publication: 2015 Baseball Forecaster (2016)
Best Fantasy Baseball Article, Online: Ryan Bloomfield
Best Podcast: Patrick Davitt, Baseball HQ Radio (2013)
Best Fantasy Baseball Article in a Print Publication:
Dave Martin, Baseball Forecaster (2013)
Fantasy Baseball Writer of the Year (2012): Alex Beckey
Hall of Fame: Ron Shandler (Inducted in 2012)
Best Fantasy Baseball Article in a Print Publication:
Brent Hershey, USA Today Sports Weekly (2009)
Free Weekly eNewsletter
The industry's #1 analytical weekly e-mail newsletter is ABSOLUTELY FREE!
More Information
Shopping Cart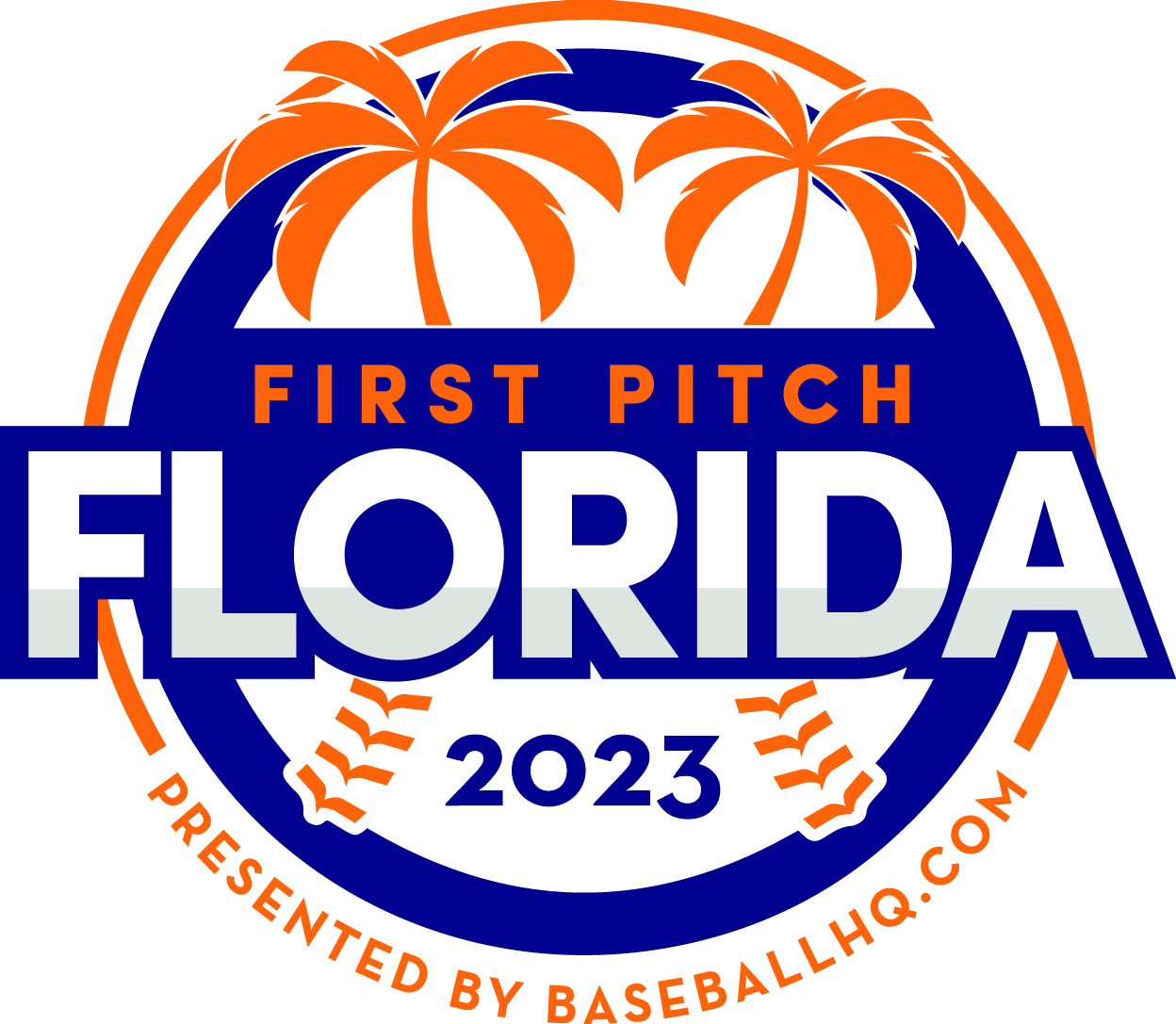 March 3-5, 2023
West Palm Beach, FL
REGISTRATION NOW OPEN