HQ RADIO August 23, 2019: Gene McCaffrey
By Patrick Davitt

@Patrickdavitt
August 23rd, 2019 1:25pm
August 23 BaseballHQ Radio is up!
Friday Full Edition features guest expert "Wise Guy" Gene McCaffrey, fantasy baseball writer at The Athletic, discussing projecting the (increasingly) unprojectable, the sweet spot, 2020 undervalued hitters, hot streaks, and his Boons and Banes for the rest of the season … Also NL/AL News, Talk With Todd, Frequent Flyer, Weekend Pitcher Matchups, Master Notes ... Runs 2:30:35
Show Rundown
> Feature Part 1: Gene McCaffrey (starts at 3:00)
> NL News (31:25): Harold Nichols looks at Brian McCann, Billy Hamilton and other NL newsmakers...
> AL News (41:25): Jock Thompson looks at the DET OF situation, multiple moves in HOU and other players in the AL headlines...
> Feature Part 2: (59:30) Gene McCaffrey ...
> Talk With Todd (1:43:35): Todd Zola looks at some recent calups who could help down the stretch ...
> Frequent Flyer (2:11:25): BaseballHQ analyst Alex Beckey looks at TEX RHRP Emmanuel Close ...
> Weekend Pitcher Matchups (2:14:50): BaseballHQ analyst Greg Fishwick covers two marquee NL East matchups in New York plus other weekend games...
> Master Notes (2:21:35): BaseballHQ Radio host Patrick Davitt asks where all the LIMA guys have gone ...
BaseballHQ Radio is available directly here (right-click to download and save; left-click to listen in your browser). It will be available shortly at Stitcher, Pocket Cast, iTunes, and other podcast aggregators.
For more information about the terms used in this article, see our Glossary Primer.
Shopping Cart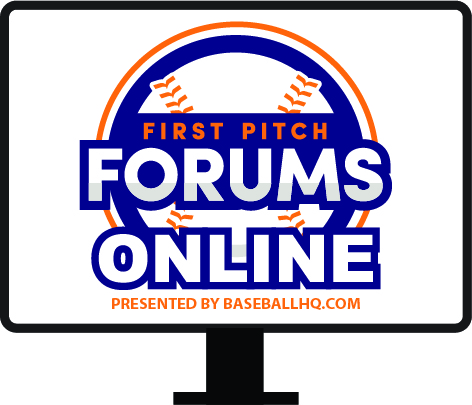 Our virtual First Pitch Forum returns!
Three online-only events: March 5, 11, 17
Join us live, or watch when you want
Just $19!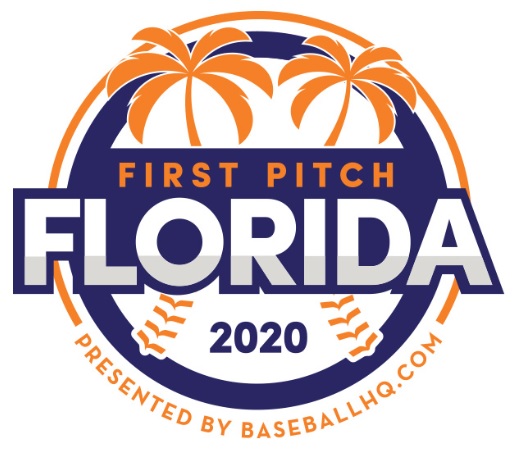 Inaugural Event!
February 28-March 1, 2020
St. Petersburg, FL
A few seats still left!