HEAD TO HEAD: Possible Promotions
By Alex Beckey
January 4th, 2013 12:02am
This year's rookie class has a lot to offer. But what it doesn't have is Mike Trout and Bryce Harper. While there are no sure things in fantasy baseball, strategies to hedge your bets throughout the season can pay big dividends when it comes to possible promotions.
H2H strategy
Because you probably already know the names and even the statistics for most of this year's possible promotions, let's focus on the head-to-head strategy for drafting or adding these players.
Your approach should begin with the number of bench spots allowed for your team. While holding minor league players long-term may be a viable strategy in Rotisserie, it can be one of the biggest mistakes H2H owners can make. Unlike Rotisserie, where production can occur at any time during the season, head-to-head scoring production must occur every week.
The next step is to make a game plan for acquisitions throughout the season, beginning with the expected arrival of players from the minors. Knowing whether a top prospect is more likely to be called up in June or September will determine if that player has enough at-bats to reach rookie expectations.
The third step is to offset and re-balance your roster. Using the hedging principle, if Edwin Encaracion batted .280 with 42 home runs and Derek Jeter finished with a .316 average and 15 home runs, the combined per player average is .298 and 28 home runs. Comparing your team's overall per player averages with opponents should provide clear indicators of where and when to re-balance.
Finally, it's important to temper expectations when it comes to young players. Would it surprise you to learn that every rookie with the highest batting average since 2009 has seen regression in the following year? Probably not. But ...
Tempering expectations
What do Danny Valencia, Jesus Guzman, and Chris Coghlan have in common? After leading all rookies in batting average, each player saw a decline of at least 50 points in the following year. Coghlan, who batted .321 on his way to 2009 NL Rookie of the Year honors, saw his average decline by 53 points to .268 in 2010.
Both Valencia and Guzman, who both maintained the highest batting averages among rookies in 2010 and 2011, respectively, saw declines of 65 points the following year. Valencia's average dropped from .311 to .246, and Guzman's sophomore slump dropped him from .312 to .247. Even Geovany Soto's average plummeted 67 points from .285 in 2008, when he won NL Rookie of the Year, to .218 in the following year. Remember this when drafting Mike Trout.
The Trout Factor
Would it be surprising to see Mike Trout's batting average decline by more than 50 points in 2013? Yes. However, based on recent history, a drop of 65 points or more could be possible.
Will that stop H2H owners from using a high draft pick on Mike Trout? Probably not. After all, Trout almost won the AL MVP award and contributed to every fantasy scoring category:

2012            R      HR     RBI      SB     AVG.
===========    ===     ==     ===      ==     ====
Mike Trout     129     30      83      49     .326


To gauge the impact of Mike Trout's rookie season, let's compare the performance of the top five rookies in each H2H scoring category, then factor out Trout's record-setting performance.

2012                        R          HR        RBI        SB        AVG.
=====================     ======     ======     =====     ======     =====
Top 5 Rookies               90.0       24.4      73.0       26.8      .301
Top 5 (without Trout)       78.4       21.4      68.8       20.0      .294
=====================     ======     ======     =====     ======     =====
Trout Factor              13.78%     12.30%     5.75%     25.37%     2.52%


The Trout Factor, represented by a percentage, shows the movement of rookie averages for the top five players in each category due to Trout's astronomical numbers. The overall 11.94% statistical improvement, the result from averaging all five Trout Factors listed above, shows that Trout single-handedly enriched fantasy teams by almost 12% last season.
The H2H impact of rookies
To gain a realistic picture of how rookies impact head-to-head teams, let's compare the three-year averages for all rookies with a minimum of 200 at-bats versus the elite production of the top five rookies in each category:

3-Year Average                    R          HR       RBI        SB        AVG.
==========================     ======     ======     =====     ======     =====
Top 5 Rookies                    77.5       22.1      72.4       22.6      .303
Rookies (min. 200 at-bats)       48.7       10.4      46.0        8.1      .268

When Trout's 129 runs, 30 home runs, and 49 steals in 2012 are compared to these three-year averages, it's easy to see why he has generated so much interest. His totals were almost double the production of elite rookies and almost triple what average rookies produced.
More importantly, these three-year averages represent a realistic baseline for first-year players. In other words, if you feel that a rookie has the opportunity to crack the top five in home runs; he should be expected to finish with approximately 22 homers.
Take a look at Jesus Montero's totals in 2012:

2012              R      HR     RBI      SB     AVG.
=============    ===     ==     ===      ==     ====
Jesus Montero     46     15      62       0     .260

Based upon the three-year averages for rookies, would Montero's production be considered elite? Although his runs and batting average are in line with average rookie expectations, Montero's home runs and RBI numbers are approaching elite status—especially for a rookie catcher. However, in terms of fantasy value, Montero ranked 14thamong catchers in home runs and 12th in runs batted in.
In other words, even though Montero was a highly-touted catching prospect in last year's draft, his overall return was just average ($10) in 2012. By using three-year averages as a range, it's easier to predict H2H contributions for first-year players. Assume that an above-average rookie, like Montero, will score 48-77 runs, hit 10-22 homers, drive in 46-72 runs and finish with a batting average of .268-.303.
Pitching profile
Last year's rookie class saw only fifteen pitchers exceed 100 innings pitched, and two closers, Chicago's Addison Reed (29) and Oakland's Ryan Cook (14), finish with more than 10 saves. Generally, only 10-15 rookie starting pitchers will log more than 100 innings, and only 2-3 rookie closers will finish with double-digit saves in a season.

3-Year Average                           W          S        K       ERA      WHIP
==================================     =====     =====     =====    =====     ====
Top 5 Rookies                           12.6      27.2     149.4     3.31     1.21
Rookies (min. 100 innings-pitched)       9.4       N/A     115.2     3.88     1.33

Once again, assume that above-average rookie pitchers will win 9-13 games, strikeout 115-149 batters, and finish with an ERA of 3.31-3.88 and a WHIP of 1.21-1.33, based on three-year averages. Remember that even elite pitchers will likely face innings limits in their first year, making 149 strikeouts a reasonable high-end projection.
Because only one first-year closer usually provides a significant amount of saves, be careful not to use valuable roster space speculating on several rookie relief pitchers. In fact, only Neftali Feliz (40) and Craig Kimbrel (46) have saved more than 40 games as rookies since 2009. Look for Detroit's Bruce Rondon to be the best rookie candidate to approach forty saves in 2013.
Investment returns
Although most rookies provide average returns on investment, with a few notable exceptions like Mike Trout and Bryce Harper, the best strategy is to take a conservative approach. Don't gamble on small sample sizes. Instead, hedge your bets by using three-year averages and attempting to time the market. That way, you'll have the best shot at finishing in the money.
For more information about the terms used in this article, see our Glossary Primer.
Shopping Cart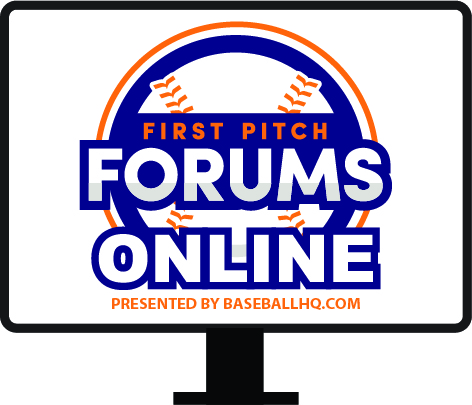 Our virtual First Pitch Forum returns!
Three online-only events: March 5, 11, 17
Join us live, or watch when you want
Just $19!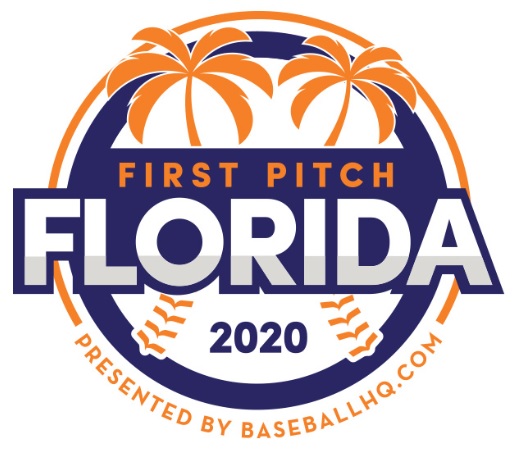 Inaugural Event!
February 28-March 1, 2020
St. Petersburg, FL
A few seats still left!