HEAD-TO-HEAD: A Long September—Strategies for the stretch run
By David Martin
August 22nd, 2013 11:04pm
Introduction
September is a critical month in head-to-head leagues. It is playoff time. One bad week will end your season. But that dominant team you had in April can also change completely before your eyes. Your young buck stud of a starting pitcher may be nearing his innings limit. Your first round pick may be on a non-contending team, and with a slightly sore hamstring, just doesn't find his way into the lineup. Suddenly, that team that finished first in the regular season looks like a first round playoff bust. Luckily, there are ways to strategize around bad September luck to keep your season alive.
1. Look to your league's rotisserie stats for guidance.
Most league services provide head-to-head leagues with rotisserie stats. Rotisserie stats tell head-to-head players in which categories their teams are good or bad relative to the rest of the league. By analyzing a league's roto stats, you can determine not only the strengths of your own team, but also the weaknesses of your playoff competition.
Determine which categories your team should win every week based on its place in the rotisserie standings. Above all your goal should be to solidify your team's performance in those categories. You should also look for chinks in the competition's armor. Are some of the other playoff teams weak in saves? Perhaps it makes sense to trade for a closer. Are the playoff teams relatively close in the home run category? If a power bat could be the difference in given matchup, now is the time to acquire one.
2. Which pitchers will be shutdown/moved to the bullpen due to innings limits?
If you own Matt Harvey (SP, NYM), Jose Fernandez (SP, FLA), Andrew Cashner (SP, SD), Gerrit Cole (SP, PIT) or Tony Cingrani (SP, CIN) in a redraft league you should consider trading them in advance of their pending shutdown or move to the bullpen. In keeper leagues with significant escalating 2014 salary considerations, you should also consider moving these players for pieces that will more actively contribute down the stretch.
3. Boring veterans are likely to be more helpful than September call-ups.
Who hit .163/.213 with 1 HR and 1 steal in his first month of play? Mike Trout (OF, LAA). How about the guy who hit .243/.264 with 3 HRs and 1 steal in his first month in the bigs? Try Manny Machado (3b, BAL). While these two players are now two of the league's best, the point is, if you are looking for a "hot month" from your league's waiver wire, you are more likely to get it out of a player who already has MLB experience. Think Randy Winn, September 2007 (.310/.358 with 6 HRs and 4 steals). This year, Justin Smoak (1b, SEA), Will Venable (OF, SD) and Stephen Drew (SS, BOS) fit the bill as those "boring" veterans that could carry you to the promised land.
4. Does your team still function as a homogenous unit?
A lot of time has passed since the draft. You should ensure that your team is still as homogeneous as possible. This is critical in non-points leagues. If you are at the top of your league's rotisserie standings in 4 of 5 hitting categories, you are well positioned for the playoffs.
5. Analyze your and your opponents' PQS-DISaster rates.
Focus on both your and your opponent's starting pitcher PQS-DISaster rates. If your opponent is going to roll the dice with starting pitchers with PQS-DIS rates in the high 20s and 30s, it may make sense to bench your fringe-level pitchers and rely on your aces and bullpen to win ERA and WHIP.
6. If necessary, stream to maximize your counting statistics.
On the other hand, if it's mid-week and your ERA and WHIP are in the gutter, consider streaming your starting pitching to maximize your counting statistics.
7. Trade from your strengths and target teams that need what you are selling.
Endeavor to make trades from your team's strengths. Do you have an excessive number of closers, starting pitchers, etc. and a glaring weakness elsewhere? You should trade from those strengths so long as you are confident it will not take away the homogeneous nature of your team. Do not target a particular player per se. Focus on trading with a team that has a need for what you are selling. You are more likely to get a deal done by applying this approach.
8. Review your team's entire week schedule in advance.
Plan ahead, particularly in daily leagues. Certain days (9/5 - 7 games; 9/9 - 11 games; 9/12 - 11 games; 9/26 - 9 games) have less than a full set of games. Aim to fill your bench spots with players that will allow you to maximize your team's counting statistics by playing on days when there is not a full slate.
9. Check the number of your starting pitchers against your opponents' at the beginning of the week.
Does your opponent have twelve starting pitchers going against your seven? If winning the counting statistic categories is simply impossible, you might apply a ratio insulation strategy to win ERA and WHIP. Lock in your best starters and relievers and don't worry about the counting statistics.
10. In keeper leagues, assess your team for 2014. If you are out of the money, start a bidding war among the contenders.
Keeper leagues have varying rules, but in general, there is no better time for non-contending teams to rebuild than September. Contact some of the playoff teams in your league and put them in a bidding war for an asset that will help them now for a player they won't miss this year, and that can potentially help you next year. Target underperforming players with promise like Jurickson Profar (2B, TEX), Anthony Rizzo (1B, CHC), Brett Lawrie (3B, TOR) or any of the aforementioned starting pitchers who have been shut down. You might be surprised what a contending team will trade for a closer, particularly if they know another contender is in the mix for that same closer.
Conclusion
There is an element of luck in head-to-head leagues that can often make the conclusion of a season painful. You can only control so much. Play your best players and feel good about it. Enjoy your final matchups against your friends and family. That's what makes head-to-head leagues special.
For more information about the terms used in this article, see our Glossary Primer.
Shopping Cart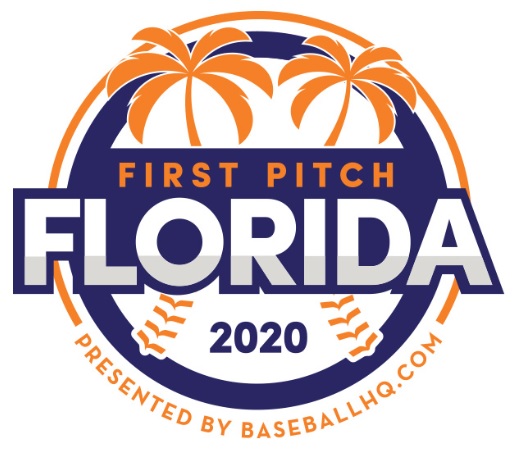 Inaugural Event!
February 28-March 1, 2020
St. Petersburg, FL
A few seats still left!