HEAD-TO-HEAD: Games with Universal Appeal
By Alex Beckey
February 16th, 2012 12:01am
The player universe is a vast place, full of endless possibilities. In head-to-head formats, the player universe can also create some exciting opportunities, not only for strategy, but also for improving the overall gaming experience.
Exploring the universe
Maximizing opportunities in the player universe begins with an understanding of the components that drive scoring. To illustrate how opportunity plays into scoring functions, look at the five pitchers who logged the most innings in 2011:

Pitcher           Team        IP
============     ======     ======
J. Verlander      DET        251.1
J. Shields        TAM        249.1
D. Haren          LAA        238.1
C. Carpenter      STL        237.1
C. Sabathia       NYY        237.1
Now take a look at the pitchers who finished 2011 with the most strikeouts:

Pitcher            Team        K
============      ======     =====
J. Verlander       DET        250    
C. Kershaw         LAD        248
C. Lee             PHI        238
C. Sabathia        NYY        230
J. Shields         TAM        225
Is it surprising to find that three of the pitchers with the most strikeouts, Justin Verlander, C.C. Sabathia, and James Shields, also had the most opportunities? Not really. However, from a strategic perspective, it's interesting to note that all three play in the American League, where the designated hitter rule would often allow them to remain in the game until spent, rather than being replaced by a pinch hitter in a late-inning scoring situation. Although most head-to-head leagues use a mixed player universe, exploring scoring drivers such as these can not only improve overall performance, but also gaming options.
What if?
Knowing that most AL-only and NL-only leagues often require a greater degree of specialization, what if both of these formats were combined into an advanced head-to-head game? Fantasy owners would be able to exploit the intricacies of league-specific strategies, such as the designated hitter rule while competing against other teams in an interleague format culminating in playoffs and league championship.
How it works
The head-to-head format would remain virtually unchanged, with the notable exception of league-specific teams. In other words, the Universal League (UL) format splits teams into two divisions, one drafting only American League players and the other drafting only National League players. Using an interleague regular season schedule, the teams would matchup until the playoffs, where the brackets would be AL-only and NL-only.
Draft. Depending on league size and preference, the draft could be held in one stage or two stages, one for the AL-only division and the other for the NL-only division. Teams can only select players within their designated player universe. Farm systems and keepers can be added for an extra sense of realism. Of course, auction drafts and snake drafts are the two most commonly used draft methods in Universal Leagues.
Trades. Players must be traded to teams within the same universe. In other words, an AL player cannot be traded to a team in the NL-only division. This adds an extra element of strategy because owners are often reluctant to trade within their own division when competing for a playoff spot.
Schedule. A full head-to-head schedule of interleague play will be used. With constant interleague play being introduced in Major League Baseball in 2013, when the Astros move to the American League, the Universal League format will mirror interleague play at the major league level.
Playoffs. Bracket-style playoffs, common in H2H formats, would separate the NL-only division from the AL-only division until they meet in the league championship. Similar to the World Series, the Universal League format offers an added sense of realism and excitement because a team does not necessarily have to finish the regular season in first place to reach the league championship. Injuries, innings limits, reduced playing time, September callups, and other small factors can play large roles in weekly playoff competitions.
League championship. Incentives could be added to the league championship to increase competitiveness. Winners could be given the choice of draft slot in the following year's snake draft, or additional dollars in an auction. Additionally, AL-only and NL-only rivalries could be fueled by tracking the winning teams in each league over several seasons.
Comparing the Universal League to standard H2H formats
Setup. Organizing the draft and monitoring league-specific transactions are the only significant changes to the standard head-to-head format. The number of bench spots will ultimately expand or limit the player pool available to both divisions, depending on league preference.
Strategy. Combining the best elements of AL-only and NL-only formats could significantly enhance the fantasy gaming experience. Additional challenges and decisions related to understanding specific player universe strategies are highlighted in this format, which is recommended for advanced players.
Advanced rules & strategy examples
MLB trade deadline. If a MLB player switches leagues as the result of a trade, the player's owner in the Universal League format would have to drop him immediately, where he could be picked up via waivers by a team in the opposite division. Therefore, a trade in Major League Baseball could drastically shift the balance of power between divisions—not only for star players, but also for prospects in keeper leagues with farm systems. Advanced players would anticipate these trades and structure roster moves accordingly.
Designated hitter. With constant interleague play being introduced in 2013, the designated hitter will continue to be used in American League parks only. Owners with full-time designated hitters, like David Ortiz or Travis Hafner, will need to monitor interleague schedules closely to make sure the full-time DH will be receiving adequate playing time. Beyond shuffling utility slots, advanced players will recognize the potential increases in ERA and possibly innings pitched for National League pitchers playing in American League parks.
Deeper strategy considerations
Because understanding the specific scoring dynamics of both the American League and the National League is a key to winning championships, let's look at some universal assumptions.
Universal assumptions
The following are commonly held assumptions that may influence choosing a Universal League team:
The American League would win with better hitting. The only players to hit more than 40 home runs in 2011, Jose Bautista (43) and Curtis Granderson (41), both from the American League. With Prince Fielder (38), Albert Pujols (37), and Carlos Pena (28) switching leagues, and the addition of Yoenis Cespedes set to make his debut with Oakland, the American League appears to have improved its home run hitting portfolio.
The National League would win with better pitching and defense. Following the adage that pitching and defense win championships, fantasy owners need to look no further than the World Champion St. Louis Cardinals who led Major League Baseball with 167 total double plays in 2011. The Cardinals' defense also led MLB in Ground Outs (GO) with 1738, Ground Into Double Plays (GDIP) with 144, and Assists (A) with 1815. In addition, the National League finished with the top five MLB teams in ERA for 2011 – the Philadelphia Phillies (3.02), the San Francisco Giants (3.20), the San Diego Padres (3.42), the Atlanta Braves (3.48) and the Los Angeles Dodgers (3.54).
Houston, we have a problem…
Because testing these assumptions could provide valuable insight for almost all H2H league format, let's take a closer look at the 5x5 scoring dynamics of both the American League and the National League.
On first glance, it appears the National League would have a distinct advantage in both the hitting and pitching 5x5 categories. In aggregate, the National League hit more home runs, scored more runs and stole more bases. In other words, the assumptions previously mentioned do not seem to hold up when compared to MLB's final numbers for 2011:
Hitting 5x5: Aggregate
2011                  R        HR      RBI        SB      AVG.
===============     =====     ====    =====      ====     ====
American League     10117     2271     9645      1600     .256
National League     10691     2281    10159      1679     .253
===============     =====     ====    =====      ====     ====
Advantage            NL        NL       NL        NL       NL

 
However, the American League currently has 14 teams and the National League has 16 teams, skewing the aggregate numbers in the National League's favor. Consequently, if the two leagues are compared on a per team average basis, the American League holds a significant hitting advantage, supporting the first Universal assumption:
Hitting 5x5: Per Team Average
2011                  R        HR       RBI        SB       AVG.
===============     =====     =====    =====      =====     ====
American League     722.6     162.2    688.9      114.3     .256
National League     668.2     142.6    634.9      104.9     .253
===============     =====     =====    =====      =====     ====
Advantage            AL        AL        AL        AL        AL 

 
Under the terms of Major League Baseball's new collective bargaining agreement (CBA), the Houston Astros have agreed to move to the American League in 2013, balancing each league with 15 teams and allowing for constant interleague play. Until that happens, the National League will hold a two-team advantage, as the pitching totals for 2011 also show:
Pitching 5x5: Aggregate
2011                 W       SV        K       ERA      WHIP 
===============     ====     ===     =====     ====     ====
American League     1139     536     15655     4.08     1.32
National League     1290     707     18833     3.81     1.31
===============     ====     ===     =====     ====     ====
Advantage            NL       NL       NL       NL       NL


Could the National League's lower ERA support the second assumption that the NL would win with pitching and defense? Under closer scrutiny using per team averages, the National League's pitching advantage seems to be unrelated to better defense:
Pitching & Defense:  A Closer Look With Per Team Averages
2011                SHO     SVO        K       DER      FPCT
===============     ===     ====    ======     ====     ====
American League     149     56.4     978.4     .695     .983
National League     174     64.4    1177.1     .695     .984
===============     ===     ====    ======     ====     ====
Advantage           NL       NL       NL       EVEN      NL
Comparing the Defense Efficiency Rating (DER) and Fielding Percentage (FPCT) indicates the National League's advantage was the result of better pitching, rather than improved defense. A greater number of shutouts (SHO), more save opportunities per team (SVO), and higher per team strikeout average in the National League also supports this assertion.
Although both assumptions regarding American League hitting and National League pitching appear to have supporting evidence, perhaps the best place to test these assumptions is by the performances of individual players on fantasy rosters in Universal League formats.
Launch
With subscriber leagues set to launch, we'd like to hear from you. What formats would you most like to see in 2012? Please enter your comments below.
For more information about the terms used in this article, see our Glossary Primer.
Shopping Cart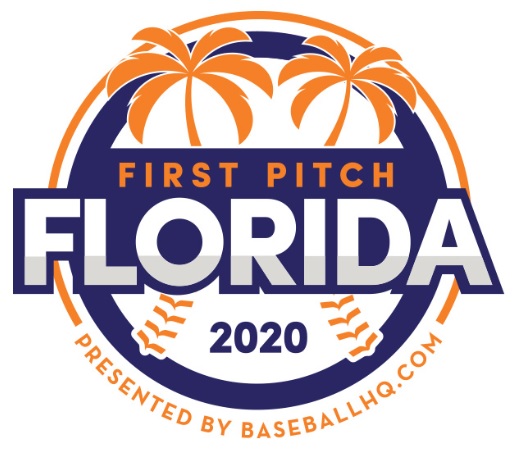 Inaugural Event!
February 28-March 1, 2020
St. Petersburg, FL
A few seats still left!