HEAD TO HEAD: Battery Power
By Alex Beckey
August 7th, 2012 11:02pm
All fantasy baseball scoring runs on batteries. Referring to specific pitcher and catcher combinations, rather than the famous alkaline batteries in television commercials, an understanding of battery power can drive fantasy production on every level.
To illustrate, the Texas Rangers recently traded for Cubs catcher Geovany Soto, who replaced Yorvit Torreabla on the active roster. Although most fantasy owners would point to Torreabla's .236 batting average as a reason for the trade, perhaps Yu Darvish's 5.20 ERA in his last seven starts with Torreabla behind the plate was also a factor. Not surprisingly, different pitcher-catcher combinations produce significantly different results.
How important is the battery?
On May 1, 2006, not only was catcher Doug Mirabelli reacquired by the Boston Red Sox in a trade with San Diego, but he was also given a police escort to Fenway Park to start against the visiting New York Yankees. At the time, Mirabelli was considered the catcher best-qualified to manage Tim Wakefield's knuckleball. If the battery is important enough to warrant a police escort, shouldn't it be just as important to fantasy owners?
Catching lightning in a bottle
Every fantasy owner wants to catch lightning in a bottle. Just look at the impact Mike Trout has already made in the fantasy universe. After being called up on April 28, the 20-year-old Trout has performed swimmingly. He currently leads the American League in batting average (.346), stolen bases (33), and runs (86). However, perhaps his most telling statistic is that he leads the AL with 5.9 wins above replacement. Although Trout is an elite talent, many of his statistics are based upon matchups. Would it surprise you to learn that almost half of his league-leading 33 steals came against National League opponents? By knowing how to exploit pitching and catching advantages, fantasy teams can make a late-season surge.
Energizing lineups, by example
Twins/Drew Butera: For most fantasy owners, light-hitting Drew Butera is not considered to be fantasy relevant. However, for newly-acquired White Sox pitcher, Francisco Liriano, who was 0-5 with a 9.45 ERA through his first six starts with the Twins, Butera has been a difference maker. After being relegated to bullpen duty, Liriano returned to the mound as a starter on May 30 versus Oakland - with Drew Butera as his exclusive catcher - and proceeded to fire six scoreless innings. His earned run average for five starts in June with Butera behind the plate was 2.87. In addition, Liriano struck out 15 batters in another game against Oakland on July 15. Given that Joe Mauer caught five of his six disastrous early starts, would it be safe to say that recharging Liriano's battery with Drew Butera has changed the fantasy landscape for Liriano's owners? More importantly, Butera's game calling had a detrimental effect on hitting and advanced fantasy owners recognized the correlation when inserting players into their lineups.
Padres/Nick Hundley: With Hundley batting .166 through 53 games, no one was surprised when the Padres elected to promote rookie catcher Yasmani Grandal to replace him. However, in Hundley's 53 games behind the plate, he allowed 54 stolen bases for an average of over one SB per game. Fantasy owners closely monitoring the Padres battery knew that speed should always be inserted into the lineup whenever San Diego, or more specifically, Nick Hundley, was catching. Because Grandal is currently on the disabled list, not only should fantasy owners look for increased steals in matchups against the Padres, but also counter the potential for increased steals in opponent's lineups.
Angels combinations: Nobody would be surprised to find that hitters facing the Los Angeles Angels are batting .202 in matchups against Jered Weaver. However, when Weaver is behind in the count, he has allowed 12 runs in 38.2 innings for an ERA of 2.79. Compared to his season earned run average 2.29, the half-run (.50) difference is significant. In other words, how a game is called by the catcher makes a very big difference in the end result.
Looking closer, teammate C.J. Wilson has tallied two wins with an ERA of 3.59 in seven of his last ten appearances where John Hester was behind the plate. However, with Bo Wilson behind the plate in the other three starts, Wilson has no wins with an ERA of 6.43. Does the pitcher-catcher combination make a difference?
What makes the strategy effective is the recognition that all H2H scoring is affected by the battery. Using the same example, opponents have hit ten home runs against both Jered Weaver and C.J. Wilson. However, Weaver has only allowed 2 stolen bases and Wilson has allowed 15. Knowing where scoring production will occur within the battery is the key to gaining a significant advantage in fantasy baseball, especially in leagues that allow daily lineups.
Ions
Referring to the fast-moving particles used in batteries, these are pitcher-catcher combinations to keep your "eye-on" for the duration of the 2012 season:
SAN FRANCISCO: Tim Lincecum-Hector Sanchez. What happened to Tim Lincecum in 2012? His 5.43 ERA is nowhere near his career 3.25 average. However, when pitching at home, Lincecum's ERA is a respectable 3.63, compared to 7.50 on the road. In fact, in his last four home starts, Lincecum has posted a 2.06 ERA. A closer look shows that three of those four AT&T Park appearances were quality starts, where Lincecum pitched at least seven innings while allowing only one earned run in 22 innings pitched. What happened in the other game? Although Hector Sanchez has caught six of the last ten games (with Buster Posey catching only two), Eli Whiteside received the start against the San Diego Padres on July 25. Lincecum lasted only 4 2/3 innings; exiting after giving up five earned runs. Although Whiteside was sent to Triple-A on August 2, it's hard to ignore the impact each catcher can have on pitching performances.
PITTSBURGH: A.J. Burnett-Rod Barajas. With MLB teams batting only .229 against him, A.J. Burnett does not seem like he should belong on this list. After all, he has a record of 14-3 with a 3.19 ERA. However, this season he has given up more stolen bases than any pitcher in Major League Baseball. But allowing 24 steals in 20 appearances is only part of the story. Opponents are running against the Pittsburgh Pirates with 90% efficiency – highest in Major League Baseball. Catcher Rod Barajas has allowed 59 stolen bases in 70 games – the most stolen bases allowed by any National League catcher.
Keeping current
Obviously, understanding battery power can change your current thinking. If Tim Lincecum has a 0.41 ERA in his last three home starts with Hector Sanchez catching, would it make sense to use him at AT&T Park, despite his 5.43 earned run average this season? Clearly, the starting catcher makes a difference. More importantly, understanding these correlations is can make a difference for your team's surge in the final standings.
For more information about the terms used in this article, see our Glossary Primer.
Shopping Cart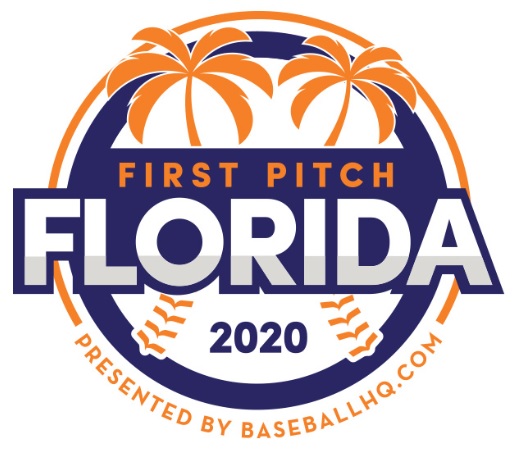 Inaugural Event!
February 28-March 1, 2020
St. Petersburg, FL
A few seats still left!