GM's OFFICE: Waiting out April
By Brent Hershey

@BrentHQ
April 12th, 2019 1:04am
In one sense, this is the most excruciating time of the year.
Worse than the end of the regular season in the earliest days of October, when most of our season-long competitions are over and we know that box scores and highlights will not become meaningful again for another six months.
Worse than early November, when a week or so after the World Series, we come to terms with the reality of a live baseball-less existence for three long months or so.
Worse than those days or weeks in mid-to-late March, when many of us have completed our drafts, assembled our teams, but when the MLB regular season has not yet commenced. We're soooooo close. (Dunno about you, but "stay hot, get hot, and by all means stay healthy," is my mantra of choice to my roster during this time.)
But this time—approaching mid-April, with full-time batters having amassed ~35-40 AB; pitchers with three starts under their belts—is still the worst. We're hungry for analysis, to make changes for those players who've "slumped," or to fully buy into those players who must have finally "got it." Yet in the far recesses of our brains, we know that what has transpired so far is only a tiny fraction of the full season. The oh-so-difficult practice of waiting out this month is antithetical to this world of instant analysis and micro-trending. Full disclosure: yours truly is also often a victim.
But for long-term BaseballHQ.com subscribers, we've made a small content change on the site to help us all steer clear of the over-reacting danger zone.
Our Fact or Fluke (F/F) columns have long been a BaseballHQ.com staple. In reader surveys, in usefulness to staff and our Baseball Forecaster writers, they consistently hit the mark of stepping back from a player's short-term performance and taking the long view to help determine the future. It's where we've been able to track a hitter's year-over-year progression in contact rate, or a pitcher's dominance (k/9), and determine if a player's current statistical output is sustainable or just a short-term aberration.
As you probably realize, these columns are an excellent pre-season and in-season tool, designed to give a heads-up on underlying changes (or non-changes) in skills and how that might affect performance. When we're in full analysis mode, we have these scheduled for five days a week (six when we include the in-season F/F SPOTLIGHT variant). But the quandary of attempting to balance the popularity of these columns along with the inherent volatility that mid-April small sample sizes provide us some angst. Just how to schedule our F/F columns in April of each year has long been a topic of discussion here in the virtual GM's OFFICE.
Up until this season, we always just kept the April F/F column schedule constant, but refused to include any current-year stats until four weeks of the season had passed. That wasn't a hard-and-fast sample-size line in the sand, but instead we decided that four weeks was around the time that there was enough of a stat-and-metrics bank built up that we could start to make current-year conclusions with integrity. But that always meant that April F/F columns, then, were a bit in a vacuum—as almost all fantasy rosters were set and we weren't incorporating any new information that subscribers could use.
This year, we shifted the timeframe emphasis of the F/F columns, providing more coverage in the offseason (Dec/Jan/Feb, especially) to better prepare you for your drafts. Thus, we're severely cutting back the number of April F/F columns while we watch and wait for the first four weeks of results to compile. After tomorrow's F/F column, there will not be another one until April 28, when Brandon Kruse's First Impressions (with a focus on rookies) gets restarted. From that point, all F/F analyses will include 2019 stats, and you can be assured that the hottest (and coldest) starters from March/April will be given full F/F treatment. In addition, the popular deep-dive F/F SPOTLIGHT, where we look at one specific player per week, will debut on Wednesday May 1, and run through August.
"C'mon, guys," you say, "I subscribe for your in-season analysis. Are you shutting down until late April?" Nothing could be farther from the truth; there are a multitude of places you can find additional perspectives on early-season happenings and changes. All of these will come with a small sample size warning (Mine: be especially wary of rate stats, as they can change so quickly this time of year), but here's where to look while we wait for the big picture to come into focus:
Buyers Guides: Stephen Nickrand (Starting Pitching, Batters) and Doug Dennis (Bullpens) are dialed-in to the early-season skills and role changes on a player-type basis. Lots of good finds already in their weekly columns.
Market Pulse: Brad Kullman takes on the gargantuan task of weekly player-pool analysis, whom to target and whom to leave alone in the free-agent waters.
Speculator: Ryan Bloomfield mans this column, and his mandate is specifically F/F averse—these are the long shot plays, what could happen if we peel back the layers of groupthink and accepted standard analysis.
Plus features like Call-ups for the new rookies now available and PT Tomorrow for a MLB team-level look ahead at roles and jobs.
One additional method to familiarize yourself with as you wait for the stats to compile—delve into your own analysis. Again, being aware of small sample sizes, our Stats and Projections section offer a multitude of options. Here's two examples:
From the top blue bar on the site, choose "Stats and Tools" and then "Stats and Projections." Then choose your player pool (let's go American League for now), and under Pitchers, click on the HTML (instead of CSV) file labeled "YTD". This brings up a page of year-to-date pitcher stats for all AL players. Importantly, note that all the columns are sortable. So, knowing that fastball velocity is one thing that stabilizes more quickly that some of our rate stats, click the "VEL" heading twice so that the table is sorted by fastest to slowest mph. Scan down those lists of names, and a couple youngish starters stand out. And sure, it's early, but is knowing that Frankie Montas (RHP, OAK) is in the Top 15 in AL velocity something worth tucking away? Perhaps.
Now let's try hitters. Links to all the files are at the top of these pages. Try NL batters—again, HTML file with the "YTD" link. How about sorting by our Hard Contact (HctX) metric? Up pops Christian Walker (1B, ARI), residing in the Top 10 in HctX. Maybe that's enough to influence your FAAB bid decision.
(Of course, if you're familiar with Excel, you can do even more sorts and filters when downloading the corresponding CSV files on these pages.)
The conclusion? Even though one of our most popular features is on a well-deserved hiatus for several weeks (and a well-earned shout-out to our 2019 F/F writers Kruse, Brant Chesser, Brian Rudd, Greg Pyron, Arik Florimonte, Derrick Boyd, Bob Berger, and Jeff Tomich), there are still tools and content a-plenty during this early-season time.
It seems the phrase "exercise excruciating patience" applies not only to our rostered players this time of year, but also to BaseballHQ.com's full toolbox.
For more information about the terms used in this article, see our Glossary Primer.
Shopping Cart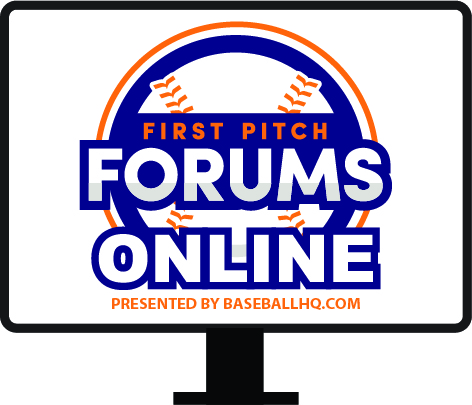 Our virtual First Pitch Forum returns!
Three online-only events: March 5, 11, 17
Join us live, or watch when you want
Just $19!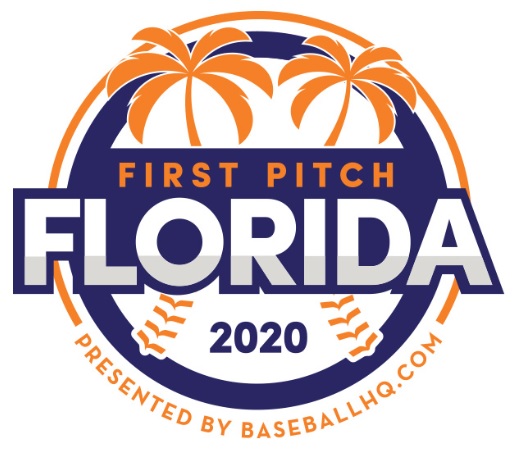 Inaugural Event!
February 28-March 1, 2020
St. Petersburg, FL
A few seats still left!