GM's OFFICE: It returns: Players under the SPOTLIGHT
By Brent Hershey

@BrentHQ
May 7th, 2021 1:04am
It's one of my favorite times of the year here at BaseballHQ.com.
I'm referring to the yearly "re-opening" of our Facts or Flukes series, in which our writers and analysts start to dig into the current-season data and attempt to get a handle on which performances might be sustainable over the rest of the season, and which ones are likely not.
Facts/Flukes evaluations are a signature backbone of player analysis on this site, and though we go through a huge subset of players in the offseason and up through Opening Day to help you best prepare for your fantasy drafts, our in-season F/F columns are a foundation of in-season team management. These columns run five times per week, and with five players per column, full-time players and starting pitchers often end up two or even three F/F treatments per season. And of course you can access all of a players' F/F entries — as well as pertinent other mentions — from the "News" tab on a player's PlayerLink page.
Several years—or what I thought was several years ago until investigating this column further—we started a new spin-off feature, F/F SPOTLIGHT. This column served as a once-a week deep dive into individual players. The space limitations we had with the regular Facts/Flukes column came off, and it allowed our analysts to look into the many aspects of one player's performance from more angles.
We started this feature (I know now) all the way back in 2014—meaning that 2021 is our eighth season of SPOTLIGHTs. Back in 2014, BaseballSavant.com was not yet under MLB's wing and Statcast itself was not yet publicly functional (that started in 2015). Still, there was enough data out there to justify taking longer, more nuanced looks at players that we could in a traditional Facts/Flukes columns.
And there has been a rough checklist for players that we've covered in SPOTLIGHT; not just anyone goes under this microscope. Among the parameters we give our writers when planning out SPOTLIGHT assignments:
Player should have 2+ full seasons of prior MLB experience;
Player shouldn't have been covered in a regular F/F article during the past month;
Player should have changed something in the current year that makes him worth a closer look;
Player hasn't been covered in a F/F Spotlight before
This keeps our rotation fresh, and (hopefully) continues to provide readers with the most actionable analysis possible.
As we kicked off the 2021 SPOTLIGHT season on Wednesday with 2020 Fantasy Sports Writers Association's Baseball Writer of the Year Ryan Bloomfield's examination of what might be behind the tepid start of Reds starter Luis Castillo (subscriber-only link; though non-subscribers should read on), I thought it might be fun to take a quick stroll back through just a few of the highlights of our SPOTLIGHT coverage in the past seven years. What follows are some of the best examples we could pull out of the concept, more less in chronological order, over the past seven season. (Note: All the linked articles below are now FREE to read for non-subscribers.) Enjoy!
•
Our initial SPOTLIGHT subject back in late April of 2104 was Adrian Gonzalez, in his first full Dodgers season after his late 2013 trade from Boston. Notice the archaic-looking spray charts, in which Ray Murphy pointed to him using the whole field and noted that "if [he] were going to suddenly and completely regain his peak form from his San Diego years, it would look exactly like what we are seeing from him right now." Gonzalez ended 2014 with a .276/27/116/1 line, worth $26 that season. His career declined from there, he never broke the $20 barrier again and hung 'em up after 2018.
On August 1, 2014, Stephen Nickrand took a look at then-Cleveland outfielder Michael Brantley. As noted in the intro to the piece, at that point in the season the 27-year-old Brantley had accrued the fifth-highest 5x5 value in MLB—sitting at .315/15/65/11 with 70 runs scored. Was this output—and specifically the newfound power—legit given his age, history, and what we had of batted ball data? From Nickrand's conclusion:
Even though he's hitting fastballs with more authority, his mediocre batted ball distance makes it unlikely that he can sustain his current 15% HR/F. He will need to find a way to loft the ball more to become a sustained HR threat.

At age 27, Brantley is entering the prime of his career and remains a strong hold in keeper leagues. View him as a multi-category contributor—especially in BA, SB, and runs—but not one who will maintain his current elite level of power.
Advantage, SPOTLIGHT reader.
On May 5 of the next season, I dove into Kansas City third baseman Mike Moustakas. The storyline here was after a much-ballyhooed minor league career, he had not produced the power + BA since his call-up in 2011. But he started off 2015 on fire, with a .324 batting average along with 3 homers and 10 RBI through his first 102 AB — behind what we expected with power, but far above his MLB batting averages to this point in his career. Through some (updated) spray charts and whiff percentage grids, I hedged my bets on what stood ahead for Moustakas:
At 26 years old, it's worth acknowledging that Moustakas still is an unfinished product—there are points in his 2015 start in which he looks like a different player than his past. But if these steps of making more consistent contact and using the whole field set a baseline and help to unlock his power, Moustakas would make for a quite attractive player, both in real life and in fantasy.
He did finish that season with the best batting average of his career (.284) but with only modest power output (22 HR, 82 RBI). It was not until 2017-2019 when he fully unlocked the long ball, hitting 101 HR over those three seasons.
Move to May 30, 2016, and a very interesting piece from Stephen Nickrand. Marcus Semien was still in Oakland, and though he had a mini-breakout the year before, he was still seen as a middle-of-the-pack shortstop. Nickrand noted that his ADP in 2016 drafts was 236, and though his batting average to that point in the season was pretty bad (.219); his power, especially among peers in the shortstop pool, was some of the best, on par with the Storys and Machados of the era.
This article represents a SPOTLIGHT tenet: unearthing value where one doesn't expect it; giving fantasy managers an edge. From Nickrand's conclusion:
It's easy to dismiss Semien's multi-category toolset in a year that has seen Trevor Story (SS, COL) become the most talked-about SS in the first half, as well as elite bats like Carlos Correa (SS, HOU) and Manny Machado (3B/SS, BAL) at the same position. But Semien's continued growth, power/speed combo, and age all point to him as an unheralded player with more upside than you might realize.
Semien's final line in 2016: .238/27/75/10 with 72 runs scored; quite a return on investment for a 16th-round player.
Later that season, near the end of August, Patrick Davitt took on a 23-year-old infielder and "former utilityman" José Ramírez, who was making waves in Cleveland after the club installed him at 3B after a trade. Given what we know now, it's difficult to remember that entering 2016, his career slash line in roughly a full timer's allotment of AB over three partial seasons was an uninspiring .239/.298/.346. At the time of the article, Ramirez was showing glimpses of the all-around game (average/speed/power) that has elevated him to a first-round talent in the past few seasons, and of course the question was, "How real were these glimpses?"
The article is wide-ranging in looking at various metrics, but in a section that can only be called prescient, Davitt delves into the intersection of Ramírez's exit velocity and launch angle in this 2016 season. Both metrics were just starting to be measured in 2016—and of course, today Statcast has named these types of hits: Barrels. But in 2016, Davitt was exploring this relationship before MLB gave it a fancy moniker.
Davitt's conclusion back then is fascinating:
Jose Ramírez is having a tremendous year and will finish in the mid- to high $20s in value. Doubtless he will feature prominently on a lot of winning rosters.

Looking ahead, it appears Ramírez' path to even greater fantasy value must be through more bags or more bops. And based on the research here, it also seems likely that Ramírez has more growth opportunities on the speed side of the game, where he can add to his totals simply by running more often, especially stealing third.

The HR side requires more—and more difficult—changes. Ramírez would have to muscle up and/or change his swing from a predominantly GB-LD level swing using the whole field to a more uppercut, pull-conscious swing that might not work and could reduce Ramírez' H% and therefore BA/OBP and SB opportunity.
Knowing what we know now, a swing adjustment definitely took place, he got it to work as "more bops" appeared with very little BA/OBP/SB attrition, and Ramírez's fantasy value has obviously soared:

Year  FB%   HR   R$
====  ===   ==   ==
2016   36   11   28
2017   40   29   34
2018   46   39   43
2019   46   23   23
2020   51   17   42 (60G season)
2021   44    9   33 (thru xx G)
A few other SPOTLIGHTS of note over the years:
The point of all this? SPOTLIGHT, one of our signature pieces at BaseballHQ.com, is back into the weekly rotation. (SPOILER: One Mr. Buxton is on tap for next week.) And if our history with this feature shows us anything, we've got a great five months of the season ahead of us.
For more information about the terms used in this article, see our Glossary Primer.
Free Weekly eNewsletter
The industry's #1 analytical weekly e-mail newsletter is ABSOLUTELY FREE!
More Information
Shopping Cart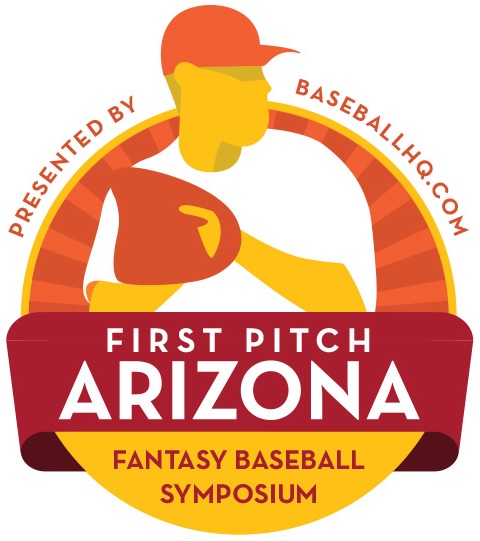 November 3rd-6th, 2022
Sheraton Mesa Wrigleyville West
EARLY BIRD REGISTRATION NOW OPEN
!