GM's OFFICE: Expert leagues outcomes, 2018
By Brent Hershey

@BrentHQ
September 21st, 2018 12:05am
Ten days to go! Seems like yesterday that we all were recapping / analyzing / puffing about / double-guessing our pre-season drafts, and here we are approaching the single-digits of days left in the season. And handful of our BaseballHQ.com writers did the same thing in the various expert leagues that we were a part of this season. With just over a week to go, we thought it was time to check in.
We reached out to members of 12 such leagues and asked for the standings/results, as well as some quick-hit impressions of player value, strategy, and refection that we can can take with us into the dreadful malaise of the offseason. As usual, there are some successes, and some performances that were ... well, not so much.
When there's a link from the league name, it goes to the standings page. If we published a post-draft or mid-season writeup, it is linked below the title.
FANTASY SPORTS TRADE ASSOCIATION—Mixed Draft • Ray Murphy/Brent Hershey, 2nd place
Post-draft assessment Part 1 • Part 2
Season recap: Strong from the start, eventually fell out of the top spot. Still a puncher's shot at 1st, and looking good for 2nd.
Biggest hits and/or misses: We built the league's best offense primarily at the draft table. Opening the draft with Blackmon/Lindor was strong. Contributions from mid-rounders Merrifield, Rosario and Castellanos were helpful, and a big FAAB bid on Juan Soto paid off nicely. Starting pitching was also strong, led by deGrom/Carrasco combo. Biggest weakness was never really figuring out 2nd/3rd closers, despite revolving through closers-of-the-moment all summer.
Adjustments / lessons to take into 2019: Much more went right than wrong here. But drafting Doolittle/Giles for saves and never really hitting on a replacement closer in-season is a concrete example of the fracturing Saves market. We'll need to explore some strategies for approaching that in 2019.
LABR-AL • Dave Adler, 4th but a shot at 2nd place
Post-draft assessment
Season recap: Hot start to the season riding Bauer/Severino, and a flurry of HRs and SBs. But injuries caught up, and FAAB pickups didn't always help.
Biggest hits and/or misses: Hits: One plan was not to spend a lot on HR (available on the waiver wire); and to target cheap speed. On both, it helped that my "splurge" was Jose Ramirez at $28. Also targeting positional flexibility. While Marwin Gonzalez and Neil Walker were offensive flops, at least the fact that they played everywhere helped make FAAB purchases easy. Also wanted two guys with Ks from the second tier, and I got them with flying colors with Bauer and Severino. Misses: Bauer's injury and Severino's ineffectiveness killed me in the second half. Started streaming FAAB pickups looking for Ks since I had an ERA buffer, but that slowly whittled away. Also none of these LABR "lottery tickets" on reserve hit pay dirt.
Adjustments / lessons to take into 2019: The plan was sound—positional flexibility, don't pay too much for power, pay for speed, grab 2-3 mid-tier SPs with Ks. Will do it again in 2019 with further adjustments.
LABR-NL • Doug Dennis, will finish between 4th and 7th place
Post-draft assessment
Season recap: Offense injuries did me in. Also, never found a reliable saves source.
Biggest hits and/or misses: I spent $210 instead of $230 on offense and this was a mistake. So was rostering Wil Myers, Marcel Ozuna, Ryan McMahon, Amed Rosario, Austin Barnes—you get the idea.
Adjustments / lessons to take into 2019: I will go back to 230/30, and select hitters who are lower risk, if at all possible.
LABR-Mixed Draft • Ray Murphy, 12th place
Post-draft assessment
Season recap: Stuck in the middle of the pack deep into the summer. Hung around in range to make a run, but instead sunk like a stone in the final month.
Biggest hits and/or misses: The top of this draft looked good: Arenado in Rd 1, Yelich in Rd 3, Gerrit Cole in Rd 6. Those are the core components of a contender. But literally nothing else clicked.
Adjustments / lessons to take into 2019: Among a lot that went wrong, this team fished in the very pit of the catching pool. Zunino, Russ Martin, Sandy Leon... we went through a stack of catchers, and seemingly none of them even managed to hit .200. I'm kind of done with the catcher pool overall, but if we're going to keep rostering two of them, I'm going to need a better plan for next year.
Tout Wars-NL • Phil Hertz, 4th place
Mid-season trade assessment
Season recap: Started the season with a six week hitting slump and fell to 10th place. Then traded Strasburg and Greinke for E. Suarez, J Baez and Desmond. Gradually rose in the standings to third before relief pitching did me in.
Biggest hits and/or misses: Two biggest hits were the trade mentioned above (especially given Strasburg going down right after the trade) and claiming McNeil a month before he was called up. Misses: seemed like a every reliever I rostered immediately went into the tank.
Adjustments / lessons to take into 2019: Next year will need to make sure I've got some speed. I've been struggling to stay competitive in steals all year. Also need to do a better job of identifying solid relievers, not necessarily closers, although there's a part of me that believes that may be a fool's errand.
Tout Wars-AL • Doug Dennis, will finish between 6th and 9th place
Post-draft assessment
Season recap: Offense was strong, pitching was terrible—led by Marcus Stroman.
Biggest hits and/or misses: I got Miguel Andujar for free (reserve round) and I was happy with my outfielders. Got Morton at a nice discount and Rodon for $1. The rest of the pitching was a disaster—Stroman was too much money and I kept using him (foolishly).
Adjustments / lessons to take into 2019: I spent $50 on pitching which allowed me to reach up and get Stroman—not doing that again. Will try 230/30 with more relievers and bench relievers in AL to get those saves.
Tout Wars-AL • Patrick Davitt, 11th place
In-season assessment 1 • In-season assessment 2
Season recap: I had a terrible draft, waiting to long to get in on offense. After falling to the bottom of the league with 37 points, I made a lng series of trades and moves, and have since recovered to 11th place with 51 points, within one point of 10th.
Biggest hits and/or misses: Hits: Gerrit Cole, Mike Clevinger, Fernando Rodney, Rajai Davis ($1, 19 SB). Misses: Tanaka, Estrada, Pomeranz, and Jorge Polanco, who picked up his PED suspension 20 minutes after I got him at the draft.
Adjustments / lessons to take into 2019: The new world has everybody overbidding on the top guys. I'll be joining them in 2019.
Tout Wars-Mixed Draft • Ray Murphy, 8th place
Post-draft assessment
Season recap: This team was so bad that I wrote it's postmortem in June... except I managed to scratch some value out of that flaming carcass. I picked up 30 points and moved from 14th to 8th place (with a chance at stealing 7th).
Biggest hits and/or misses: Reversion to the mean from slow starters (Bellinger, Altuve, Wil Myers, David Price) and very nice contributions from pickups (Joc Pederson, Stephen Piscotty, Zach Wheeler) keyed the surge back to the middle of the pack.
Adjustments / lessons to take into 2019: Try to avoid drafting a team that's dead in the water by late April. It was surprisingly fun to slog back to respectability here, but would certainly be more fun to be surging toward 1st rather than 7th.
Tout Wars-Mixed Auction • Brent Hershey, 10th place
Post-draft assessment
Season recap: Slow starters on offense put me in an early hole; while pitching surprised in April/May but then collapsed mid-season. I was
Biggest hits and/or misses: The fact that I had plenty of OBP all season long but not enough power or speed remains a bit baffling. In the post-draft assessment above, I wrote about this team's positional flexibility—which was a huge asset anytime an injury occurred on offense. I just shoulda picked up better replacements.
Adjustments / lessons to take into 2019: I'm beginning to think that practicing excruciating patience—one of my has its detriment: I often find myself slow to pull the plug on underperformers, thinking "my players will come around." Some do (Bregman, Yelich on this team), but some don't (Bour, Luis Castillo, Austin Barnes). Too many "don't"s this year.
CBS-NL Auction (12 teams) • Brant Chesser, 1st place
Season recap: Going with a balanced approach has allowed the BHQ team to lead since June. It's not over yet, as Razzball is only a few points behind in the standings.
Biggest hits and/or misses: The spread the risk strategy worked better this year because more players stayed healthy. Javier Baez, Christian Yelich, and Eugenio Suarez provided a strong foundation for counting stats. Jacob deGrom and Jack Flaherty supported the pitching efforts, but I needed another strong SP since Luis Castillo's year didn't go as planned (Lucchesi and Alcantara were FAAB adds). Whiffing on Alex Reyes cost my team some starts, but a bullpen of Boxberger, AJ Minter, and R. Iglesias has my team second in saves. Currently, my team is first in ERA and second in WHIP.
Adjustments / lessons to take into 2019: I would spend more on 1B and C, and I would continue to use a spread the risk strategy. I will also pay up for a second and third SP behind an ace.
CBS-AL Auction (12 teams) • Brent Hershey, 2nd place
Season recap: Balanced offense led the way; have been trying to chase down leader Clay Link (RotoWire) just about all season.
Biggest hits and/or misses: Came out of auction thinking I was behind on steals, but combination of Kinsler/Wendle/Simmons/Bogaerts and some others have been good enough. Miguel Andjuar, Ronald Guzman were good rookie pick-ups. Benefitted from Gerritt Cole's ace-dom all season; Sean Manaea and Garrett Richards early on provided a nice pitching cushion, and paid up for Craig Kimbrell, but never had to worry about consistent saves. Needed to make up ERA/WHIP late and tried to do so with high-K, low decimal relievers; looks like I'll come up just short.
Adjustments / lessons to take into 2019: A great lesson in deep leagues of spreading the risk on offense; always had enough depth. That, paired with an emerging #1 pitcher is an excellent base to build around.
CBS-Head-to-Head Auction • Brant Chesser, 1st place in season; lost in semifinals
Season recap: My team finished with the most points and the best regular season record in the experts league (19-4). After finishing first in the regular season, my team lost in the semifinals last week. We had a lead after one week, but poor pitching results from Nola and Gausman left the door open for our opponent to come back and win.
Biggest hits and/or misses: My infield was strong with Freeman, Lindor, Suarez, and Albies. I could've used another strong OF bat to go with Yelich and Castellanos. Many owners spent more on SP, and I should've tried for another ace. I had Jacob deGrom and Aaron Nola on the staff, but opposing owners loaded up on SP to try to win with pitching. Patrick Corbin and Jack Flaherty performed well, but Luis Castillo and Kevin Gausman were inconsistent.
Adjustments / lessons to take into 2019: I would join the crowd and spend more on SP to stockpile the options for two-start weeks. I would also spend more on a strong catching option and a stronger third OF.
For more information about the terms used in this article, see our Glossary Primer.
Shopping Cart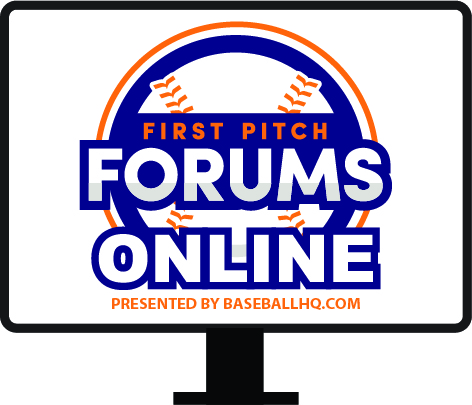 Our virtual First Pitch Forum returns!
Three online-only events: March 5, 11, 17
Join us live, or watch when you want
Just $19!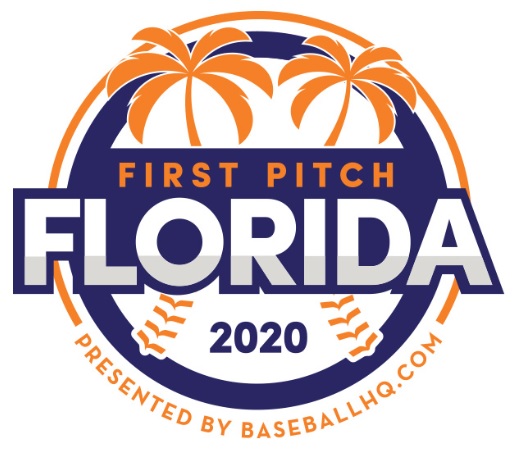 Inaugural Event!
February 28-March 1, 2020
St. Petersburg, FL
A few seats still left!