GM's OFFICE: 2022 Prognosticating Successes, Part 1
By Dave Adler

@Daveadler01
October 20th, 2022 8:00am
Cheers to a fairly normal baseball season! The past couple of years have presented challenges to making accurate projections. In 2020, the 60-game season limited sample size. While there was a full season in 2021, the new "sticky stuff" rules instituted mid-year caused some consternation. With the 2022 season in the books, it's time to look at some of BaseballHQ's projection successes.
In this two-part series, we go into detail on our many 2022 hits - where our process foretold a spike or dip in performance. Most of these commentaries appeared either on the site this pre-season or in the 2022 Baseball Forecaster. Each provides a concrete example of how our projection model and the analysis that stems from it continues to put you in a position to win your league.
Hitters are covered here (stats in most cases are HR-RBI-SB-BA); pitchers coming tomorrow. Enjoy!
Willy Adames: Quad injury cost him a chunk of September, but by then his breakout year was already assured. QBaB captures the improvement in exit velocity and launch angle, reduced GB% also provides support for growing power. Add in a few more walks, and erasure of short-season ct% dip, and this now looks like a solid launchpad for his prime years. UP: 30 HR. (Murphy)
2021: 25-73-5-.262 in 555 AB
2022: 31-98-8-.238 in 563 AB
Yordan Alvarez: Quickly brushed aside pre-season knee concerns with .310 BA, 7 HR by Memorial Day; even logged 41 games in the outfield. Impressive 2nd half skill growth featured plate skill gains (ct%, xBA), surge in raw power (PX/xPX, Brl%), and best of all: it was somewhat muted by low h%. Already a four-category stud, and he's just getting started... UP: 50 HR. (Bloomfield)
2021: 33-104-.277 in 537 AB
2022: 37-97-.306 in 470 AB
Luis Arraez: Had a 98% ct% + bb% and 136 Spd in 2021, plate skills and speed that make him an intriguing LIMA batter to target on draft day. While he doesn't barrel the ball at all (2.3% Brl%), tuck away this annual exit velocity trend as a reason to speculate on something more: 87.1 mph, 87.5 mph, 88.4 mph. At age 25, he hasn't reached his ceiling yet. (Nickrand)
2021: 2-42-2-.294 in 428 AB
2022: 8-49-4-.316 in 547 AB
Mookie Betts: Nagging physical woes (back, forearm, shoulder) factored into his slow start. Post-ASB hip injury shelved him for 28 days, cutting into PA as well as the running game and counting stats we've come to expect. But plate skills and HctX remain stellar and power is still intact. Some "youngs" may be drafted earlier, but health rebound will return solid 1st round value. (Thompson)
2021: 23-58-10-.264, $19 in 466 AB
2022: 35-82-12-.269, $32 in 572 AB
William Contreras: Was more miss than hit during his first extended look in the majors in 2021. Still, Contreras hit the ball really hard (92.5 mph EV) and provided a double-digit barrel rate. Those batted ball results make him an appealing investment if you can stash him on your bench. (Nickrand)
2021: 8-23-.215 in 163 AB
2022: 20-45-.278 in 334 AB
Willson Contreras: He's settling into a relatively predictable range of skills—though QBaB growth suggests he could still tap into a bit more power. So bid on the consistency, but lack of plate skills growth says the "future star" many saw a few seasons ago is increasingly less likely to arrive. (Truesdell)
2021: 21-57-5-.237 in 413 AB
2022: 22-55-4-.243 in 416 AB
Oneil Cruz: Long-limbed, toolsy shortstop put up near 20/20 season in minors prior to final-week recall. Like many youngsters, holes in swing will leave him prone to ups and downs. Fortunately, his aren't too big to address, and 2nd half growth is encouraging. At age 23, time is on his side. A premium stash in keeper leagues. (Nickrand)
2022 1H: 3-13-1-.193 in 57 AB
2022 2H: 14-41-10-.241 in 274 AB
Travis d'Arnaud: A very valuable catcher in the abbreviated 2020 season, he mustered just a .220 batting average in 2021. The 33-year-old tore multiple ligaments in his left thumb during a play at the plate on May 2 and surgery to repair the injury sidelined him until August. It's fair to assume the thumb played a major part in his 2021 struggles. His history suggests he's still capable of another run at 20 HR while xBA history provides a nice baseline. If he can log another 400 PA, he's capable of putting up numbers similar to 2019. (Pyron)
2019: 16-69-.251 in 351 AB
2021: 7-26-.220 in 209 AB
2022: 18-60-.268 in 396 AB
Thairo Estrada: Rookie shuttle piece performed when called upon. Improved ct%, power, and Brl% all pleasantly surprised despite looking capped by lofty GB%. He's young and healthy enough to swipe a few bases despite marginal SB% history. Versatility would be part of a more permanent bench role. Could be a useful 2022 stopgap. (Thompson)
2021: 7-22-1-.273, 51% GB% in 121 AB
2022: 14-62-21-.260, 50% GB% in 488 AB
Robbie Grossman: Solidified 2020 gains (which pro-rated nicely to 2021) and unlocked post-peak power-up by maximizing fly ball rate, launch angle, and playing time, resulting in full season breakout. Skills, expected stats backed increased output, but regression will most likely drag counting stats downward. We've seen his career year at 32, don't overpay for the next step. (de Leonardis)
2021: 23-67-20-.239 in 671 AB
2022: 7-45-6-.209 in 411 AB
Garrett Hampson: The market seems to be treating him as a post-hype prospect, but… he's fast approaching "this is what he is" status. He profiles with marginal plate skills (7%/74% bb%/ct% in 2021), excellent speed (174 Spd), and little power. His 139 xPX in 2021 seems anomalous, as his Statcast power metrics are all in the 20th percentile or worse. You may think that [projected] 17 steals in the 17th round is worth the price, but the penalties to your BA and other counting stats offset the value of his speed, and there's little SB upside with his low OBP. There are simply no signs of a breakout here. (Cederholm)
2021: 11-33-17-.234 in 453 AB
2022: 2-15-12-.211 in 199 AB
Alejandro Kirk: Beefy backstop hit 60-day IL in early May, but healing, hit tool got him back to majors after 14 AAA games (.924 OPS). Things started to gel in Sept (4 HR, 1.29 Eye, 133 HctX), but 16% h% kept it on down low. Bat good enough to keep DH time coming, boosting counting stats. Window to roster at reasonable cost may close soon. (Olson)
2021: 8-24-.242 in 165 AB
2022: 14-63-.285 in 470 AB
DJ LeMahieu: More so than for most, one column will dictate his 2022 fate: where did HctX go and is it coming back? Otherwise, cake is baked—too many grounders, not enough barrels. Age hints best days behind him, but mild rebound could happen, as xHR says he's owed a few. Still, if others are bidding on another batting title or 20+ HR, let them chase that pipe dream. (Olson)
2021: 10-57-.268 in 597 AB
2022: 12-46-.261 in 467 AB
Francisco Lindor: Took time to adjust to new home, but 2nd half skills show that 2017-19 hitter is still there, even with IL stint for oblique injury. And while his previous BA/SB level has diminished, 2nd half HR/xHR pace hints at possibility of a power rebound. One good half-season doesn't return him to the Top 15, but there's more value here than you might realize. (Kruse)
2021: 20-63-10-.230, $12 R$ in 452 AB
2022: 26-107-16-.270, $34 R$ in 630 AB
Nicky Lopez: Probably helped win some fantasy titles with surprising BA, SB output, but odds are against a repeat. High h% added 40 points to BA/OBP, which gave more opportunities to run, and even if SB% represents newly-learned skill, he's unlikely to be that elite again. Further SB growth will require higher SBA% that he has yet to own; be cautious with valuation. (Kruse)
2021: 2-43-22-.300 in 497 AB
2022: 0-20-13-.227 in 436 AB
Nate Lowe: Has looked like a legit full-time bat over the past month (.326 BA, .933 OPS in 92 AB [September, 2021]). He's still hitting too many groundballs to be a frontline corner infielder (58/14/28 G/L/F), but his surging Statcast metrics do give hope that he hasn't peaked yet. (Nickrand)
2021: 18-72-.264 in 557 AB
2022: 27-76-.302 in 593 AB
MJ Melendez: After hitting .163 with 55% ct% at Single-A in 2019, KC prospect made massive leap in 2021. Dramatically cut down on the whiffs while leading minors in home runs. Some regression should probably be expected given the magnitude of this breakout, but a catcher with this level of power potential is worth gambling on. (Rudd)
2022: 18-62-.217 in 460 AB
Sean Murphy: Took a step backwards in 2021 (.710 OPS in 393 AB). His top-shelf walk rate (17% bb% in 2020) also regressed to a 9% bb% last season. On the plus side, his power foundation took another step forward. Check out his xPX over his three years in the majors: 99, 109, 115 xPX. And he maintained a double-digit barrel rate (11.3% Brl%), a mark that puts him in the 75th percentile among MLB batters. There's good profit potential here now. (Nickrand)
2021: 17-59-.216, $5 in 393 AB
2022: 18-66-.250, $14 in 537 AB
Tyler O'Neill: He enjoyed a breakout season in 2021, but there is reason to be skeptical of a full repeat. Though the quality of contact was terrific, his ct% has been troublesome and along with xBA points to potentially significant BA downside. The 27-year-old had a tremendous 2021 campaign, but the shaky ct% persisted and could become a larger issue as pitchers adjust. While we touted his HR/SB combo in March 2021 as being worth a shot at his 475 ADP, his 2022 ADP (49) is a bit too rich for our liking, given his poor plate skills. (Pyron)
2021: 34-80-15-.286 in 482 AB
2022:14-58-14-.228 in 334 AB
Isaac Paredes: will enter spring camp looking to finally carve out a role in the DET infield. He didn't produce much in a small sample size during 2021 (.625 OPS in 72 AB), but his plate skills were pristine: 12% bb%, 85% ct%, 0.91 Eye. And we know from the minors that his bat has juice. He'll be a good speculation in deep league drafts. (Nickrand)
2022: 20-45-.205 in 331 AB
Austin Riley: 2nd-half hit rate is unsustainable, so expect BA to drop some, although xBA says it won't crater to 2019-20 levels. But you'll buy for that hot-corner power, and he's got it. An easy, 30-HR baseline. (Truesdell)
2021: 33-107-.303 in 590 AB
2022: 38-93-.273 in 615 AB
Anthony Santander: Just when we thought a breakout was in cards, he stumbles out of gate. Was 2020 a short-season anomaly, or is there still hope for more? PRO: QBaB, xPX spikes in 2nd half; surging pre-'21 xPX. CON: Mid-70s ct% seems like his true baseline; xBA three of last four years gives little hope for improvement there. Buy the homers, hope for more. UP: 30 HR (Nickrand)
2021: 18-50-.241, $8 in 406 AB
2022: 33-89-.240, $19 in 574 AB
Kyle Schwarber: Take away the 2020 sprint season and check out his BPX trend. Those soaring skills suggest he hasn't peaked yet, especially if his gains against southpaws stick. Elite barrel rate confirms his upper-tier production upside. Only nit here is likely hit rate erosion given its prior baseline. Don't let it prevent you from speculating on... UP: 40 HR (Nickrand)
2021: 32-71-.266 in 399 AB
2022: 46-94-.218 in 577 AB
Rowdy Tellez: Plagued by inconsistency in 2021, but 2020's power+contact combo flashed again in small 2nd half sample, before strained right patella shelved him for most of Sept. HctX and exit velocity show hard contact; restored FB% bodes well for HR. Small investment could pay nicely if those small samples show over 500 PA. (Pyron)
2021: 11-36-.242 in 297 AB
2022: 35-89-.219 (.257 xBA) in 529 AB
Lane Thomas: COVID shaded his 2020. Lots of 'buts' here: plus bb% but only passable ct%, good speed but poor SB%, makes hard contact but launch angle is a struggle. Excelled in everyday role in September (.277, 7 HR, 3 SB, 73% ct, 12% bb%, 168 xPX) with most of the damage coming vR. Worth a flyer in deeper leagues. (Pyron)
2021:7-28-6-.235 in 226 AB
2022: 17-52-8-.241 in 498 AB
Justin Turner: Unlikely season of full health drove this late-30s R$ spike, but there's plenty to like in this skill set: ct% as solid as ever; gentle decline isn't that significant in the face of league-wide K% trend. QBaB and HctX remain pristine, xHR validates the power. Don't pay for a return to .300 or another 600+ PA, but a return to high-teens R$ is very attainable. (Murphy)
2021: 27-87-.278-$22 R$ in 533 AB
2022: 13-81-.278-$19 R$ in 468 AB
Daulton Varsho: He makes good contact (75% ct% in 2021), with at least average power (119 xPX), and has the speed to swipe 10-15 bags a year. If he's able to add to those skills in his second full season, there's 20/20 upside, and he has dual eligibility. Of course, as a second-year player, there's some downside risk, too, but with his plate skills, the floor isn't all that low. If he's there in the 5th, we'd strongly recommend grabbing him. (Cederholm)
2021: 11-38-6-.246 in 284 AB
2022: 27-74-16-.235 in 531 AB (#2 catcher overall)
Christian Walker: He's had the power stroke going in 2022, crushing 10 HR, albeit with a putrid .199 batting average. With ct% a tick above-average, it's surprising to see such a poor BA, but xBA illustrates the damage caused by a terribly unfortunate 18% h%. His power skills, including xPX, Brl%, and FB%, have never been better. The 31-year-old is capable of posting a near-.250 BA the rest of the way and could post a new career-high in HR, if most of these gains stick. Fantasy owners should enjoy the ride. (Pyron)
2021: 10-46-.244 in 401 AB
2022: 36-94-.242 in 583 AB (.250 BA after posting in late May 2022)
For more information about the terms used in this article, see our Glossary Primer.
Free Weekly eNewsletter
The industry's #1 analytical weekly e-mail newsletter is ABSOLUTELY FREE!
More Information
Shopping Cart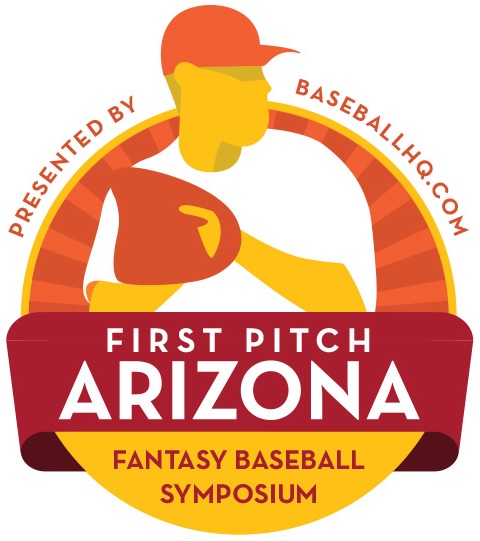 November 2-5, 2023
Mesa, Arizona
SAVE THE DATE!