GM's OFFICE: 2021 Prognosticating Successes, Part 2
By Dave Adler

@Daveadler01
October 25th, 2021 9:00am
A full baseball season – wow, that used to be taken for granted. 162 games (barring rainouts!), the chill of early April games, the heat and humidity of summer, cool September nights as the frost sits on the pumpkin. After all that the world has been through the past couple of years, a full 2021 baseball season serves as a sign that there will hopefully be a return to normalcy in the near future.
It will also serve as a return to larger sample sizes, which makes folks projecting future performance a bit perkier and more confident. Last spring, a major hurdle prognosticating 2021 performance was the small sample size presented by the abbreviated 2020 season. So, how'd we do here at Baseball HQ?
Several weeks ago, we began our look into our many 2021 hits on the hitter side - times when our process foretold a spike or dip in performance. This week, we pivot to the pitchers. As a refresher, most of these commentaries appeared either on the site in the pre-season or in the 2021 Baseball Forecaster. Each provides a concrete example of how our projection model and the analysis that stems from it continues to put you in a position to win your league.
On to the hurlers!
Sandy Alcantara: His best season yet, but three reasons why he hasn't peaked yet? 1) More sinkers didn't result in fewer whiffs; 2) RHers have no chance against him now; 3) K-BB% keeps climbing. Even if xERA points to some pullback, there's a $15 pitcher here over a full season. UP: full-season 3.50 ERA, 200 K (Nickrand)
2020: 3 wins, 3.00 ERA, 39 K, 14 K-BB%, $7 R$ in 42 IP
2021: 9 wins, 3.19 ERA, 201 K, 18 K-B%, $17 R$ in 206 IP
Scott Barlow: Barlow is well-positioned to be the skill set you want in the Royals pen, despite Josh Staumont's massive K% (but poor BB%) and Greg Holland getting the call as the incumbent. Barlow is the only projected Royals reliever with a 20+ K-BB% and the best xERA and BPV. He just needs a shot. (Dennis)
2020: 2 wins, 2 saves, 4.20 ERA in 30 IP
2021: 5 wins, 16 saves, 2.42 ERA in 74 IP (Holland 8 Sv; Staumont 5 Sv)
José Berríos: Uptick in walks pushed ERA north and skills south, but xBB% forecasts a pullback to prior baseline. Given steady surge in swinging strikes and jump in velocity, we can't assume his growth curve has flattened, and ace consistency gives him a high floor. Likely to be undervalued, but even the slightest skills improvement could mean... UP: sub-3.50 ERA (Nickrand)
2020: 4.00 ERA, 15 K-BB% in 63 IP
2021: 3.52 ERA, 20 K-BB% in 192 IP
Walker Buehler: After last three seasons, he clearly belongs in rotation anchor echelon. Lofty K-BB% baseline gives plenty of wiggle room, too. There are a couple of warts, namely rising xERA and gradual shift from GB to FB. But they do nothing to change fact that he's a legit $25 pitcher now, and if he eclipses 200-IP threshold, there's profit beyond that. (Nickrand)
2019: 14 wins, 3.26 ERA, 24 K-BB% $23 R$ in 182 IP
2020: 1 win, 3.44 ERA, 21 K-BB%, $5 R$ in 37 IP
2021: 16 wins, 2.47 ERA, 20 K-BB%, $31 R$ in 208 IP
Corbin Burnes: A new cutter, a new change-up, and some eye-opening returns for Burnes, who dominated to the tune of a 2.99 xERA with gobs of Ks (37% K%, 15% SwK%) and a second straight 150+ BPV in 2020. The one knock on Burnes is his lack of volume—he hasn't thrown 120+ IP since 2017—but in a year when pitcher workloads are so uncertain, a push toward 160-170 innings might be all Burnes needs to crack first-round value if last year's transformation sticks. (Bloomfield)
2020: 4 wins, 2.11 ERA in 60 IP
2021: 11 wins, 2.43 ERA in 167 IP
Aroldis Chapman: Heater doesn't have the zip it used to, but it hasn't affected his swings-and-misses, and that 2018 walk spike is the apparent outlier. We'll say the same thing about him as in last year's book: If paying up for a closer, he should live near the top of your list. (Truesdell)
2020: 3 saves, 3.09 ERA, 22 K in 12 IP
2021: 30 saves, 3.36 ERA, 97 K in 56 IP
Emmanuel Clase: Centerpiece of Corey Kluber trade, missed entire 2020 hyper-season after positive PED test. Before that, near-100-mph stuff, solid walk rate, and extreme ground ball profile made him an intriguing high-leverage reliever. Still just 23, he should be back in the late-inning mix for CLE in 2021, and still owns this... UP: 20 Sv (Truesdell)
2019: 1 save, 2.31 ERA in 23 IP
2021: 24 saves, 1.29 ERA in 70 IP
Edwin Díaz: Two wobbly July outings cost him the closer role, but overall, he shook off 2019's horrifying luck to deliver results commensurate with skills. K% rebounded with SwK support, and GB rate was again solid. Rising BB%/xBB% bears watching, but for now, elite skill set screams for return to closer gig. (Florimonte)
2020: 6 saves, 1.75 ERA, 1.25 WHIP in 26 games
2021: 32 saves, 3.45 ERA, 1.05 WHIP in 62 games
Max Fried: Was riding high before back spasms shelved him for two starts, and sketchy results on return dampened his "breakout" only slightly. Overall, xBB%, SwK, GB% say emphatically that he was the same pitcher as in 2019, but luck swung his way this time. Look to xERA, xWHIP for reality: a solid and consistent 2nd tier starter. (Florimonte)
2019: 17 wins, 4.02 ERA, 1.33 WHIP, 3.54 xERA in 166 IP
2020: 7 wins, 2.25 ERA, 1.09 WHIP, 3.85 xERA in 56 IP
2021: 14 wins, 3.04 ERA, 1.09 WHIP, 3.47 xERA in 166 IP
Zac Gallen: Stalling of K-BB%, SwK make this more a year of treading water than showing growth, though GB% and velocity gains are encouraging. Sizable gap between career 2.78 ERA and 3.86 xERA in majors sets him up to be overvalued this spring, so don't let that 2020 R$ lead you astray. There's a good skill foundation here, but he's not an ace yet. (Kruse)
2020: 3 wins, 2.75 ERA, 3.64 xERA in 72 IP
2021: 4 wins, 4.30 ERA, 4.01 xERA in 121 IP
Yimi García: While we certainly can't put too much emphasis on the tiny 2020 sample, García seems to be trending in the right direction. The 30-year-old's track record of above-average K-BB% and BPV is suitable for high leverage situations and if the newfound ability to induce fewer flyballs sticks, he could see save chances. That makes him a nice speculative pick at his current 405 ADP. (Pyron)
2019: 1 win, 0 saves, 3.61 ERA in 62 IP
2020: 3 wins, 1 save, 0.60 ERA in 15 IP
2021: 4 wins, 15 saves, 4.21 ERA in 58 IP
Kevin Gausman: Had a sneaky good year in the 2020 sprint season. He had a nifty 3.62 ERA and 1.11 WHIP in 60 IP. And his skills were by far the best of his career: 32% K%, 7% BB%, 26% K-BB%. His elite 16% SwK% also was a career best. In spite of his long history of inconsistency, don't assume that there's significant regression coming here. (Nickrand)
2020: 3 wins, 3.62 ERA, 1.11 WHIP in 60 IP
2021: 14 wins, 2.81 ERA, 1.04 WHIP in 192 IP
Josh Hader: Take out two bad games (5 BB on 8/29, 4 ER on 9/12), and this looks far less like a step back (1.02 ERA, 0.51 WHIP). Loss of extra tick on fastball may have hurt SwK, but slider is still nasty as ever (.038 SLG). If more normal year smooths out rough patches -- and who among us hasn't needed a pass or two in 2020 -- $35 season still within reach. (Olson)
2020: 13 saves, 3.79 ERA, $19 R$ in 19 IP
2021: 34 saves, 1.23 ERA, $30 R$ in 59 IP
Brad Hand: On surface, another fine season, but some warning signs: given shift from sinkers to four-seamers, rise in fly ball rate is not unexpected, but 0 HR won't last; velocity down yet again, which seems to be affecting SwK; career-best BB%, but xBB% says, "Not so fast." Skills may be robust enough to cling to job, but more risk than many may realize. (Olson)
2020: 16 saves, 2.05 ERA, 1.6 Ctl, 0.0 HR/9 in 22 IP
2021: 21 saves, 3.90 ERA, 3.6 Ctl, 1.3 HR/9 in 65 IP, released by TOR one month after he was acquired at trade deadline
Adrian Houser: Didn't deliver in 2020 (5.30 ERA, 1.50 WHIP in 56 IP) on the upside we saw from him late in 2019. But nearly all of his struggles came against LH bats (.988 OPS, 3% K-BB% vL). He was very skilled against same-sided hitters (22% K%, 4% BB%, .584 OPS vR). He's another post-hype arm that you can get cheaply (514 ADP). (Nickrand)
2020: 1 win, 5.30 ERA, 1.50 WHIP in 56 IP
2021: 10 wins, 3.22 ERA, 1.28 WHIP in 142 IP
Raisel Iglesias: A perfect case for using our "19 2H" and "19 2H+20" splits. In 2019, BB% suddenly dipped in 2H, with accompanying Vel bump and FB spike. Those BB% gains held in 2020, with full xBB% support. Vel ticked up again; FB spike abated. The combo-line BPX summarizes nicely: this is a sneaky-elite closer. (Murphy)
2019: 3 Wins, 34 Saves, 4.16 ERA in 67 IP
2020: 4 Wins, 8 Saves, 2.74 ERA in 23 IP
2021: 7 Wins, 34 Saves, 2.57 ERA in 70 IP
Kenley Jansen: Verb tense matters: yes, he unquestionably has declined from the absurd peak level he occupied from 2010-17. But that's not the same as saying he is declining. In fact, 2018-20 skills are remarkably stable, and still plenty effective. Given the current Saves landscape, he remains well worth rostering and possibly a bargain. (Murphy)
2019: 5 Wins, 33 Sv, 3.71 ERA in 63 IP
2020: 3 Wins, 11 Sv, 3.33 ERA in 24 IP
2021: 4 Wins, 38 Sv, 2.22 ERA in 69 IP
Clayton Kershaw: Gave his owners a scare when he was scratched with back spasms on Opening Day, then popped off a vintage 10-start run. Even threw in a reversal of long-term Vel decline. There tends to be a lot of hand-wringing here, but this sprint season actually lends clarity: you can still take the skills to the bank, just need to set GS expectations around 25. (Murphy)
2019: 16 Wins, 3.03 ERA, 1.04 WHIP in 178 IP (28 GS)
2020: 6 Wins, 2.16 ERA, 0.84 WHIP in 58 IP (10 GS)
2021: 10 Wins, 3.55 ERA, 1.02 WHIP in 122 IP (22 GS)
Dallas Keuchel: Appeared dominant at times in 2020 (1.99 ERA, 1.09 WHIP in 63 IP). However, those marks were fueled by a few friendly indicators: 27% H%, 82% S%, 5% HR/F. His aggregate skills actually were the lowest he has posted over a full season (73 BPV). Keuchel might find it difficult to keep his ERA under 4.00 in 2021. (Nickrand)
2020: 6 wins, 1.99 ERA, 1.09 WHIP in 63 IP
2021: 9 wins, 5.28 ERA, 1.53 WHIP in 162 IP
Pablo López: This pitch-mix tinkerer may have found a winning formula: 1) Change-up is his best offering (19% SwK), so he threw it more; 2) added a cut fastball in 2020, which boosted both SwK%/K% and GB%. Skills fully support these short-season gains, now need to see a full-season repeat... UP: sub-3.50 ERA (Pyron)
2020: 6 wins, 3.61 ERA in 57 IP
2021: 5 wins, 3.07 ERA in 103 IP
Jake McGee: San Francisco is expected to give its saves to Jake McGee but usage may be unorthodox, with Gabe Kapler at the helm. 14 saves sounds about right with Kapler usage, and if McGee's skills hold to the projection, he will likely earn more than that. McGee is projected at $0 and currently runs at a 535 ADP, which is a good price for a quasi-closer. The key is McGee's health, something that has been an issue at times when he was with Colorado. But for now, all systems are go and he can add saves and skills to your totals for $1. (Dennis)
2020: 0 saves, 2.66 ERA in 20 IP
2021: 31 saves, 2.72 ERA in 60 IP
John Means: Even with lucky H%, ERA jumped by nearly a full run, but he left us with some things to get excited about: big jumps in velocity and K%; excellent BB% led to strong WHIP/xWHIP; last four starts featured a 30/3 K/BB, 15.9% SwK, and 4 ER. He's far from a sure thing, but just may be on verge of a breakout... UP: 3.50 ERA, 180 K. (Rudd)
2020: 3 wins, 4.53 ERA, 42 K in 44 IP
2021: 6 wins, 3.62 ERA, 134 K in 147 IP
Jordan Montgomery: Returned to some tough luck after missing most of the last two seasons (Tommy John surgery), but flashed better skills than pre-injury marks. Elite BB% may not be sustainable, but spikes in velocity and SwK should grab your attention. If he can hold those gains and work deeper into games, look out... UP: 3.50 ERA, 175 K. (Rudd)
2020: 2 wins, 5.11 ERA, 47 K in 44 IP
2021: 6 wins, 3.83 ERA, 162 K in 157 IP
Rafael Montero: Missed start of season with sore elbow, then immediately slid into closer role upon return and converted all eight chances. But he wasn't missing a lot of bats, and was fortunate balls weren't finding holes and the high FB% didn't cost him. These aren't the skills of a lockdown stopper, so proceed with caution. (Rudd)
2020: 8 saves (tied for 7th in AL), 4.08 ERA in 18 IP
2021: 7 saves, 6.39 ERA in 49 IP
Joe Musgrove: Was one of the best SP in the game during September 2020. He had a 38/5 K/BB in 25 IP. In addition, he generated tons of groundballs (56% GB%). His command sub-indicators were pristine too (16.3% SwK%, 32% ball%). And he avoided both hard contact (84.1 mph exit velocity) and barrels (3.7% barrel%). There's a breakout coming here if he can finally stay healthy. (Nickrand)
2020: 1 win, 3.86 ERA, 1.24 WHIP, 10% BB% in 40 IP
2021: 11 wins, 3.18 ERA, 1.08 WHIP, 7% BB% in 181 IP
Freddy Peralta: Sent back to the 'pen after one start, but several good signs beneath this mediocre ERA: 1) Held on to 2019's velocity spike; 2) paired the heater with new slider (21% SwK) to drive elite K%; 3) H%/S% combo can't stay this bad for much longer, right? Walks remain an issue, but with new weapon in arsenal, xERA hints at... UP: 3.25 ERA. (Bloomfield)
2020: 3 wins, 3.99 ERA in 29 IP
2021: 10 wins, 2.81 ERA in 144 IP
Ryan Pressly: Overcame early elbow and thumb issues to deliver on last year's "UP: 30 Sv" (well, relatively). Hard to find any chinks in this armor, as BPX has now been elite for three seasons thanks to an ironclad SwK/K% combo, GB% tilt, and ability to throw strikes. If he gets the ninth again, there's a legit case for him as a top-tier closer. (Bloomfield)
2020: 12 saves (5th in MLB), 3.43 ERA in 21 IP
2021: 26 saves (11th in MLB), 2.25 ERA in 64 IP
Robbie Ray: Preseason hype around revamped delivery quickly faded—he posted an MLB-worst BB% (min. 30 IP), while an FB% spike magnified his HR issues. Still racked up a ton of Ks, velocity recovered, and pre-2020 xERA/xWHIP hint ratios could regress to something workable. A lower floor now, but avoiding recency bias could yield modest profit. (Bloomfield)
2020: 2 wins, 6.62 ERA in 52 IP
2021: 13 wins, 2.84 ERA in 193 IP
Carlos Rodón: Formerly had SP2 upside before struggling with shoulder issues. He has looked really healthy this spring (10/0 K/BB in 9 IP), and he's being ignored in drafts (640 ADP). (Nickrand)
2019 3 wins, 5.19 ERA, 1.44 WHIP in 35 IP
2020: 0 wins, 8.33 ERA, 1.57 WHIP in 8 IP
2021: 13 wins, 2.37 ERA, 0.96 WHIP in 133 IP
Richard Rodríguez: The return of previous success vL and continued improvements vR fueled a strong campaign that eventually landed him in the closer's role. SwK and K% surged as slider got better and he went to it more. We've seen this before (2018) so he's not necessarily a short sample wonder. Has the elements of a strong second-tier closer. (Sporer)
2019: 1 save, 3.72 ERA, 1.35 WHIP in 65 IP
2020: 4 saves, 2.70 ERA, 0.86 WHIP in 23 IP
2021: 14 saves, 2.94 ERA, 0.93 WHIP in 64 IP
Jordan Romano: Added velocity, changed his pitch mix (60% slider usage) and the results poured in by way of a massive K% surge. Finger strain ended season *just* as he was starting to get save chances. Still unproven and needs to kick the HR habit, but if SwK and K% gains hold, a full breakout could be on the way. UP: 30 saves (Sporer)
2020: 2 wins, 2 saves, 1.23 ERA, 0.89 WHIP in 15 IP
2021: 7 wins, 23 saves, 2.14 ERA, 1.05 WHIP in 63 IP
Chris Sale: PRP injections didn't take, Tommy John surgery finally happened at the end of March, leaving him with a mid-2021 return projection. Even with balky elbow and uncharacteristic HR/F and S%, he was surprisingly productive in 2019 with K%, BB% intact. Monitor his offseason and use this as your guide; there's partial season eliteness in the offing. (Thompson)
2020: Out all season
2021: 5 wins, 3.16 ERA, 52 K in 43 IP
Patrick Sandoval: Sandoval looks quite undervalued: his ERA has been sabotaged by extremely high HR/F rates thus far in the majors, and while his xHR/F has also been higher than usual, we would expect him to eventually settle closer to the league average of 15%. His xERA highlights the potential upside of regression, transforming him from a 5.00+ ERA pitcher to be avoided to one who could be a nicely discounted steal. He's worth a flyer this spring, especially in deep leagues. (Kruse)
2020: 5.65 ERA, 33 Ks, 32% HR/F in 37 IP
2021: 3.62 ERA, 94 Ks, 16% HR/F in 87 IP
Julio Urías: Starting again 2 years off shoulder surgery, with mixed 2-month results. K% plunge came with velocity dip; SwK says it was overdone. ERA/WHIP, hr/f still suggest a tough barrel-up; x-ratios, mushrooming FB% look scary. Risky, but age, pedigree, sample size are all relevant. With more health, K%, GB% rebound… UP: 15 Wins, 175 K. (Thompson)
2020: 5 wins, 3.27 ERA, 45 K in 55 IP
2021: 20 wins, 2.96 ERA, 195 K in 186 IP (led majors)
Framber Valdez: Entered 2020 needing to cut into an awful BB% and step up vR -- and did he ever! K% with a nice bump, elite GB% remained intact, and an intriguing skill set emerged from these 11 games (10 starts). Health and DOM/DIS gains add to our enthusiasm. Obviously has to show that he can do this over a full season, but we're buying now. (Thompson)
2020: 5 wins, 3.57 ERA in 71 IP
2021: 11 wins, 3.14 ERA in 135 IP (despite two-month IL stint)
Logan Webb: Has enjoyed a really big spring (17/1 K/BB in 11 IP) while generating tons of groundballs (2.6 GB/FB). He has a track record as a groundball pitcher that misses an average amount of bats. If he can sustain his spring spike in strikeouts, he would be a good profit play at his 642 ADP. (Nickrand)
2020: 3 wins, 5.47 ERA, 1.56 WHIP in 54 IP
2021: 11 wins, 3.03 ERA, 1.11 WHIP in 148 IP
Brandon Woodruff: Was called a "near-ace" in this space a year ago; does 74 IP nudge the needle? (Let me plan a PRO/CON list: Hmm, standard metrics are all PROs; should I tout H%/S% and Health as CON? Let me scan box again - looks like GB/K% combo, BF/G and DIS% trends all point to ? ah, screw it.) Yes, OK? It nudges the needle. YES. (Hershey)
2020: 3 wins, 3.05 ERA, 0.99 WHIP in 74 IP
2021: 9 wins, 2.56 ERA, 0.96 WHIP in 179 IP
Next up: Our 2021 Forecaster misses, and what we can learn from them.
For more information about the terms used in this article, see our Glossary Primer.
Free Weekly eNewsletter
The industry's #1 analytical weekly e-mail newsletter is ABSOLUTELY FREE!
More Information
Shopping Cart
SAVE THE DATE!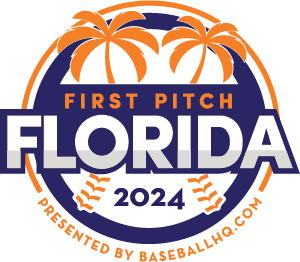 March 1-3, 2024

Clearwater, FL