GM's OFFICE: The 2021 preseason plan
By Brent Hershey

@BrentHQ
February 12th, 2021 11:00am
Last year in this space, as every year right after the Super Bowl, I talked about "preparation" for the 2020 fantasy baseball season.
And 2020 laughed. Guffawed, really.
In retrospect, nothing could have prepared us for that. And in more ways that one, the 2020 shadow covers 2021 as we head for ... well, probably the second most weird baseball season of our lifetimes.
We're going to petition that BaseballHQ.com is uniquely qualified to help you make sense of 2020 in terms of what we can expect on the field in 2021. We've been doing this for over 20 seasons—taking what has happened in the past, and crafting it into what to reasonably anticipate in the future. Over that time, we've gained valuable perspective as each 162-game, six-month season flipped by. Perspective that proved helpful in adjusting on the fly last year. And in the end, we notched some of the same results as in years past.
But in looking forward in how to approach 2021, our planning really started once the 2020 sixty-game season was agreed to. We knew our 2020 sample size would be decreased heavily. We made some major necessary adjustments to our standard off-season publications, the 2021 Baseball Forecaster and 2021 Minor League Baseball Analyst, to reflect the new reality. Our focus was the same—to best prepare you for the 2021 season—but the parameters we've come to live by were shifted.
We're excited about this challenge; to give our subscribers the information and nuggets they need to succeed in this new pandemic milieu. You'll find our team of writers and analysts finding new ways to take what we had of 2020 and apply it forward in player analysis, gaming strategy, and projecting player performance. BaseballHQ.com gives you all the tools you need to compete—whether you're currently knee-deep in your own pitcher rankings, or if you've just turned the post-Super Bowl page. BaseballHQ.com has the goods to usher in 2021 and set you on the path to a fantasy baseball championship.
If you've never been here before, what you see below is an outline of the breadth of our preseason content, and we invite you to join the many who use BaseballHQ.com as their go-to resource for all things fantasy baseball. If you're a current subscriber, think of it as a road map through this Jan—March window: the purpose and frequency of the individual columns, as well as how BHQ information can help you navigate the player pool. Our intention: to put you in a great position heading into your draft.
A 2021 Championship is the prize, and it all starts here.
---
Take charge of your league in 2021 with a BaseballHQ.com subscription that unlocks articles like these all season long. Winning. Fantasy baseball. Insight.
---
MLB NEWS AND FANTASY IMPACT
PT TODAY (or PLAYING TIME TODAY) serves as our newsfeed, where BHQ analysts translate what MLB transactions and team news mean for fantasy owners. It's NOT a breaking news service, but a second-level analysis of "why" and "how" the news affects MLB playing time—perhaps the most crucial piece of projecting player performance. Our analysts examine the players affected, and provide an update on how that news might affect a player's AB or IP, and thus their expected performance, given what we know about a player's underlying skill set. Your daily dose of what's happened, and what it means in a fantasy context.
Schedule: Items are collected into PT TODAY columns about twice a week right now. As news picks up, camps open, and spring training games get started, PT TODAY will become more frequent and likely be an every-day feature by early March.
Sample: PT TODAY from mid-January
While PT TODAY spins the past, PT TOMORROW looks to the future. With one column per MLB division, PT TOMORROW takes a broader view of each MLB roster and tries to extrapolate what could happen before it does, so that your fantasy squad can take preemptive steps instead of reacting with the masses. So questions like "Who's the backup closer?", "How would Swingman Y perform in the rotation if Starter X's minor elbow pain persists?", and "Can we trust the manager's assertion that LF is an open competition?" are customary. It's some of our best work on the site; a result of our writers' commitment to knowing individual team situations, and applying BHQ tools and metrics to project the future so that subscribers can glean hidden fantasy value.
Schedule: Three times a week this week; moving to six days per week (one division per day, Monday through Saturday) starting February 15.
Sample: PT TOMORROW on the NL East from late January
PLAYER PERFORMANCE
FACTS & FLUKES is the robust kernel of performance analysis at BaseballHQ.com. It's where our analysts take the long view of a player's skill set, including a host of factors such as age and historical trends, and attempt to answer one basic question: Is the player's current statistical performance sustainable? During the offseason, this target is no longer moving, as we have complete years of data to compare. Using traditional stats as well as BHQ and other established metrics, Facts & Flukes examines the whole player pool—from the aging veteran to the prime slugger to the rookie fireballer—in five-player chunks. Each analysis ends with some implication of what to expect from the player from this point forward. Which—let's face it—is what really matters.
Schedule: Three columns per week until February 15, then Friday through Tuesday for the rest of the season.
Sample: FACTS & FLUKES from Early February
BUYERS GUIDES are the place to look for hidden value from a contextual perspective. Three separate weekly columns—on Starters, Relievers, and Batters—examine the player pool, looking for impending breakouts on a skill-based level. Here, player performance analysis happens over a shorter term than Facts & Flukes, but reading the skills for a key of upcoming season performance is the goal. So you might get a quick-hit list of starters who saw an increase in strikeout rate over the past month. Or setup relievers who have the skills to handle the closer role. These are must-read columns as you prepare for your draft.
Schedule: Three columns per week, starting February 15: Starters on Saturdays, Relievers on Sundays, Batters on Mondays.
Sample: Relief Pitchers BUYERS GUIDE from mid-January
PLAYER VALUE
MARKET PULSE is where BHQ subscribers get to see their potential profit pockets, position-by-position (say that five times fast). The premise is simple: to compare current Average Draft Position (ADP) from the National Fantasy Baseball Championship to our BaseballHQ.com rankings. And who doesn't want to go into their draft knowing that the traditional wisdom values Francisco Lindor as a 2nd-rounder, while BHQ sets his value in the 4th? One of our most practical columns this time of year.
Schedule: Market Pulse started in January, and runs weekly throughout the pre-season. Its popular All-Value Team will publish on March 19, followed by the All-Avoid Team on March 26.
Sample: MARKET PULSE on the 2021 shortstop pool
SPECULATOR is our contrarian column, "designed solely to open readers' eyes to possibilities they may not have previously entertained, and in doing so, provide a different perspective on the future," as the disclaimer reads each week. Though the assertions are founded on some element of fact, these are our "20% percentage plays," and an excellent reminder of the importance of the process over results in player evaluation. You want some sleepers/longshots? Speculator brings 'em in droves.
Schedule: Weekly columns began on January 20, and will run each Wednesday throughout the preseason.
Sample: SPECULATOR from last August on forgiving bad days
RESEARCH & ANALYSIS
RESEARCH is where our heavy-duty number-crunching lives. When you want to dig deep into player evaluation, correlations, the best draft rating tool, all told with fancy graphics and charts, this is the place. But non-math geeks, have no fear: Our writers go out of their way to present these topics in a clear and accessible manner, and they always include actionable conclusions that you can use.
Schedule: Approximately three times per month
Sample: Given the distinct advantage this column gives BHQ subscribers, we rarely make these free. But titles of articles from other seasons have brought accolades from even long-term subscribers: "Quality of batted balls" and "Using ADPs to guide draft strategy"
MINORS
ORGANIZATION REPORTS is where our minor league analysts examine each MLB club, ranking and reporting on the top 15 fantasy prospects. While the Org Reports are fascinating reading during the winter months, they also are an invaluable resource throughout the season—for mid-season call-ups and fantasy trade discussions, especially. Those in dynasty and keeper leagues will especially find these reports essential as they build their squads for the future.
Schedule: The Org Reports began in late November and were published through mid-January.
Sample: 2021 ORGANIZATION REPORT for the Phillies
PROSPECT LISTS/COMMENTARY slices the prospect coverage a different way, from presenting the top 100 prospects in baseball (HQ100) to our positional prospect rankings, with both the 2021 season and the long term in mind. Want to explore the rookie second base crop in 2021? Or need to have one of the top three starting pitchers in the minors as a future rotation cornerstone? These columns will give you that edge.
Schedule: The HQ100 was released in mid-January. The by-position prospect reports started in January and positions covered coordinate with Market Pulse (above). They both continue weekly, on Mondays, until February 15, when they switch to Sundays until March 14.
Sample: Our look at the TOP CATCHER PROSPECTS article from January.
GAMING/STRATEGY
KEEPERS is a column devoted to finding the best long-term values for those who play in leagues that retain players from season to season. The goal: Identify the emerging young players, both at the minor and major league level, who will be an asset to your fantasy team a few years from now. It serves as a weekly thinkpiece for ways to improve your team's standing by looking at least a year in advance, and its current "Building Blocks" series gives out recommendations of young players at a different position each week.
Schedule: The weekly column started in December, and will continue through mid-March.
Sample: KEEPERS column on second basemen
STRATEGY articles rotate through the many different specific game formats—Rotisserie, Head to Head, Scoresheet and Simulations, NFBC—and strive to give game-specific advice tailored to that format. While specific players may be mentioned, in these columns the players serve as examples of how to employ a strategic edge. Game theory, auction dynamics, and the many different draft philosophies and strategies will be examined with the goal of giving you another edge in addition to player performance.
Schedule: Periodic through December and January, these pieces will appear several times per week beginning February 15 through Opening Day.
Sample: STRATEGY article from January on contrarian roster construction in NFBC leagues
Whew. And those are just the formal articles, and doesn't mention things like the award-winning BaseballHQ Radio, our exclusive projections and extensive, flexible toolset. They all provide infinite ways to slice and dice the numbers as you prepare for your fantasy drafts. PlayerLink is our massive player database, where you can search a player's BHQ essay and stat archive, dig into his splits, view his historical stats and 2020 projection, and more. The Custom Draft Guide (CDG) is an interactive draft tool powered by BHQ projections. Plug in and save multiple league formats, and CDG will provide you with customized cheat sheets using our projections. All of these are updated daily to reflect the constant shifting of playing time on each MLB club, so that you know you have all of the most recent information to take with you into your drafts.
Plus, BHQ's just-announced First Pitch Florida Online event provides a unique weekend opportunity to go one-on-one with BaseballHQ and other industry analysts, take in some amazing sessions on player analysis, evaluation, gaming, prospects—all from a front-row seat to spring training err, the comfort of your own home (for this year). Yes, that nasty pandemic again altered our plans after an absolutely fantastic response and weekend for our inaugural event in Clearwater in 2020. But like the rest of the world, we've (hopefully temporarily) adapted to a virtual reality and are excited to share a great program, including few surprises! The dates are March 5-7, 2021; registrants can participate in real-time or view any of the sessins afterwards. See this page for many, many more details.
Back at BaseballHQ.com, we couldn't be more excited about what we have in store for subscribers in the 2021 preseason. Our world was shaken in 2020—baseball was no different—and you can trust the tradition of BHQ to provide the insight on the unique season and put you in the best place to end 2021 at the top of the standings. Visit our subscription page for all the details on how to become a part.
Now, let's start the prep in earnest!
For more information about the terms used in this article, see our Glossary Primer.
Free Weekly eNewsletter
The industry's #1 analytical weekly e-mail newsletter is ABSOLUTELY FREE!
More Information
Shopping Cart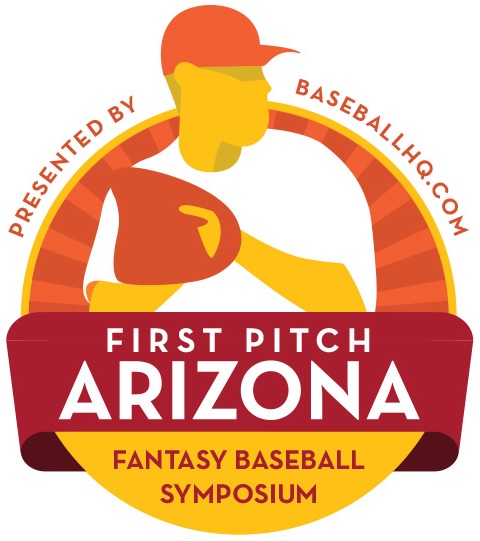 November 2-5, 2023
Mesa, Arizona
REGISTRATION NOW OPEN!