Gallery of Success Stories
In our 2009 annual reader survey, over 90% of our subscribers said that their team's performance has improved since they discovered Baseball HQ. Here are some of their stories:
---
"The principles and research that Baseball HQ and the Forecaster provide you with are just as valuable in a national competition with the toughest players in the country as they are in your local league with your buddies. In 2009 alone, Baseball HQ provided its readers with a brand new framework on how to evaluate which pitchers to start each week that changed the way I will approach national competitions in years to come. That insight alone made my subscription invaluable."
Rob Silver, Toronto ON
2009 NFBC league champion, #6 overall
"Add my name to the list of satisfied customers and winners. I've been using the Forecaster for 3 years and have subscribed to HQ for 2 years. Needless to say, both resources have proven to be immensely helpful. Shandler's publications are a must for serious fantasy players because of their thoroughness and because of the transparency of Shandler's methodologies. Rather than just focusing on output, Ron educates the reader on what drives player value. Using Shandler's toolbox, a roto player is able to see shades of grey, get a feel for upside potential, and make educated decisions based on a superior understanding of player skills."
Eric Peden, Star ID
*2004 High Roller Overall Champion
*2004 Diamond Challenge Overall Champion
*2004 NFBC league champion; #6 overall
*2003 High Roller league champion; #3 overall
"I participate in a league where the commissioner is former Cy Young winner Frank Viola. Using Baseball HQ, I'm running away in this league, and all the other players are begging me to reveal my newfound source of information (which I selfishly refuse to do)." G.Schell, Palm Beach Gardens FL
"This year was the first year that I've ever "invested" in my Fantasy Baseball hobby. I bought your Forecaster and a one-year subscription to your web site. I LOVE the Forecaster as an in-season sanity check for players. There have been several times when I could have acquired someone and decided not to because there was no history to support why the player was doing what he was doing (Joe McEwing). By the way, I'm currently in first in our league. First time I've ever been any higher than 4th at this point." D.Dempsey, Taylors SC
"In the past, I have used a combination of your ratings and Benson's. Never finished higher than fifth. This past season, I relied solely on your ratings and finished in second place, and among the leaders of all American League teams in Compuserve Fantasy Baseball." R.Cunningham, San Jose CA
"HQ has by far the most accurate player performance forecasts in the business. I used over 10+ publications. Now I buy about three. Last year, relying almost exclusively on HQ, I won every league I was in." J.Parker, Hinckley OH
"In 1996, I finished 8th in the USA in the Sporting News Challenge. Plan on winning the grand prize of $27,500 this year!" D.Sears, Cincinnati OH
"I am in a very competitive AL 4x4 Standard Roto Rules league. Last year was my first year playing fantasy baseball and I came in fifth place. I am currently in first place by ten points. The pool in our league is up to $8000 in which I will win $4000. I have done a lot of research on premium fantasy baseball websites and your site is by far the best on the web. I am a huge believer of your methods and I am going to be a member for life." E.Weeden, Hopedale MA
"Thanks to your site, I have turned my team, the Sausage Kings, perennial Lawboys League doormats, into a highly competitive franchise. Without your site, out of nine teams, I finished seventh, eighth, and fourth. After I added your site, especially the Review prior to draft day, I have finished second and first. Thank you Shandler!" N.Lewis, Tampa FL
"Just for your info - I won my league this year by 13 points. I've played this game for 14 years with good and bad years. This was clearly the best ever. For the first time, I used no data, projections, etc. but yours." S.Northrup, Jacksonville FL
"A short note of thanks for the wonderful service you have provided to me this year. I can say with utmost certainty that my trek from worst-to-first (in my second full year of playing Roto in a very competitive ultra league) would not have been possible without your excellent guidance and information. Thank you for all your help." K.Guthrie, St.Louis MO
In our 13-team Roto league, we had two owners that fully embraced "BaseballHQ" strategy. One owner finished 1st and the other owner (me) landed in 2nd. I have been a disciple of yours for 6 years during which time I have finished 1st twice, 2nd once and 3rd twice. Only once did I finish out of the money. The other owner, a Shandler disciple as well, has finished in first place the last three consecutive years. However, this season might have provided the most interesting result of all. Because of a scheduling conflict, one owner could not be present at our draft. He asked me to draft for him. I drafted for this owner like I would draft for myself. Well, his team landed in third place. Not only that, but he made no moves for the entire season. I repeat, he made no moves for the entire season. So, essentially, Shandler ruled in our league." M.Kanter, Portsmouth RI
"I'm locked in a real battle for first place and your HQ TODAY article encouraged me to write to tell you that I am grateful for you helping me be here in the first place. I have been in this 11 team AL League for 5 yrs and have never place higher than 5th. I am truly hanging on every boxscore and it's thrilling." C.Millard, Chaska MN
"As a result of a terrific draft, I am currently leading our highly competitive 22-owner league (5x5 format, straight draft, no auction) by 15 points! Thanks for giving me the edge!" L.Gramling, Tolland CT
"I won both leagues I was in last year in two very close races, with two totally different strategies! I credit the use of Baseball HQ with those unprecedented wins!" C.Finn, Bath ME
"Your stolen base projection for Luis Castillo (61, one below what he stole) helped me finish fourth in a 33-man roto pool I was in. Money was paid for top four spots. I would have finished first if Manny Ramirez hadn't missed 44 games, but them's the breaks." B.Hallihan, Fredericton NB
"Just a note to let you know - I have used your LIMA Plan to perfection so far this season. Our playoffs start next week and I have gone wire to wire - it hasn"t even been close as the rest of my league scrambles to figure out what the hell happened to them!" F.Matalavage, Sea Isle City NJ
"I've been using your information for about 6 years, and have won our league 5 times. We draft from scratch each year, a fact that further defines the impact your information has had on my teams." D.Castaldi, Schwenksville PA
"Baseball HQ is the only service that doesn't consider pitching a crapshoot -- because you don't look at wins and ERA like everyone else does. Using your BPIs, I've been cleaning up in pitching in every league with guys no one else wants. I've won three straight titles using Baseball HQ and I don't need anything else!" M.Michalski, Columbus OH
"Thanks to you guys, I finally won last year after 11 frustrating seasons." R.Steinberg, Thornhill ON Canada
"I have been using Shandler for two years - I have won our league three straight years. The forecasts are great." J.Holland, Baldwin NY
"Thanks to HQ's insight, I'm currently in 1st place in a 14-team National League by 10 points. In the American League, I'm alternating on a daily basis between 1st and 2nd, with the 3rd place team 15 points back. These are in competitive veteran leagues." R.Harper, Mt.Juliet TN
"Two years ago, I began using Baseball HQ to prepare for my draft. That year, after eight seasons of finishing out of the money, I came in second in my division. This year, once again with the help of Baseball HQ, I won the league. The site is fantastic and well worth the investment." D.Helmreich, Ann Arbor MI
"Because of your (essays on straight drafts) on Baseball HQ (which I have been subscibing to for five years), I was finally able to turn the corner and win my league! After three 2nd place finishes in 5 years, it feels really good to win this 16-team league! The strategies and advice at BBHQ are without a doubt the reason I have done so well every year; the hardest part is fitting those strategies in to your exact situation and you have helped with that! Thanks again!" R.Kanfer, Marietta GA
"Since using your site and your workbook, I finished 2nd place this year and fourth place the year before. My first year I finished way out of the money. Let's hope next year brings me to first!" C.Mizrahi, Brooklyn NY
"I used primarily your service for my draft prep this year. I am in first place in my division despite losing Alex Rodriguez AND Barry Bonds... I will continue to use your service, and will tell absolutely no one about it..." C.Bockmon, Clarksville IN
"Just wanted to thank you for your help in winning my third consecutive championship. Your analysis makes info dissemination that much easier. Keep up the good work and stop advertising so much. My competition doesn't need to know about you." P.Zielinski, Chicago IL
"The pre-season draft guide was the best! I am dominating our 22-owner AL/NL 5x5 league using your values and rankings." L.Gramling, Tolland CT
"Draft day cheat sheets helped me ace my drafts." V.Ingrassia, Howard Beach NY
"I play in a very competitive league and HQ always keeps me one step ahead of the other owners. Keep up the good work!" Don Patten, Sugarloaf PA
"HQ is a fabulous tool. It has dramatically improved my performance. I've gone from last to second!" Carl Lee, Minnetonka MN
"Since solely drafting my team for Prodigy Baseball Manager from your BPV, I have won back-to-back championships. First time for anyone in our league. Hopefully going for a three-peat." Ed Lewis, Rochester NY
"At my draft, I never had to hesitate when my pick came up, always knew who was next on my list and what I needed to go for. I'm picking up valuable players late when others have long since given up hope and are referencing outdated publications for any clue as to who might be worth something." D.Toombs, Wausau WI
"I would feel naked going into a draft without Shandler's insights. This is my third year with Shandler and in the playoffs each year!" L.Young, Louisa, KY
"Your product has by far been the best in accuracy and rational thought. With a few days left in the season, 1 1/2 points away from the lead in an 11 team league. I attribute this in large part to your prognostications, especially in the pitching categories, which I'm dominating." D.Hoffman, Lexington KY
"Just thought you'd like to know that I won my league in a runaway with 92 out of a possible 100 points (next highest was 73) using your info as the foundation of my strategy." M.Levinson, Phoenixville PA
"After subscribing to BF last year, I won all three leagues I was in. I'm in first place in all three leagues again this year. Everyone hates me." A.Poole, Grants Pass OR
"The Baseball Forecaster separates the stiffs from the stars. I appreciate (and rely on) your willingness to be fearless and go out on a limb. I've gone from 7th to a tie for 1st with your help." B.Sheridan, Sherman Oaks CA
"I've dropped all other reference sources but the Forecaster -- my teams are in your hands now and two of three are in first place. Pitching is the toughest to forecast, and I think your pitching analysis is outstanding." S.Latimer, Fairfax Station VA
"With your help. I have won my league 5 years in a row!" A.Grossman, Washington PA
"Just a note to thank you for a great information service. In six years I've never finished lower than 3rd, and have won the last four years!" R.Sanford, Carver MA
"Imagine my horror when I looked across the draft table and saw another team with the Baseball Forecaster. At the All Star break, the BF teams in our league are running 1-2. Baseball Forecaster has changed the way we approach the game." G.Beebe, Aptos CA
"As a first time subscriber, your website has been an invaluable and insightful tool. Last year, my fantasy team was mediocre and non-contending at best. But this year, with your website's invaluable knowledge and unique statistical approach and strategy, I've looked like a drafting genius and my team is on the verge of winning its division. My team has the 2nd best record in the league. Your LIMA pitching strategy has really helped my pitching staff maintain consistent numbers week in and week out. Thanks a million!" J.Rios, Miami FL
"I consistently have good auctions and the Baseball Forecaster is a big part of that success." R.Unruh, Yankton SD
"I enjoy the inside information and statistical trends. My fantasy team has improved from a cellar dweller to 1st place. Thanks for the help." S.Pollack, Sewell NJ
"This is my first year using your service and I am totally impressed. It has helped me maintain a first and second place team in two different leagues." M.Owczarczak, W.Seneca NY
"Two years, two league championships. HQ has helped maintain that level of success." P.Caulk, Claymont DE
"With your help, I overcame a 20-point deficit late in the season to finish first in my Rotisserie league." M.Daniels, Chicago IL
"My three previous finishes have been first-third-fourth. However, this year I've been in first place every week, thanks in a large part to your service." S.Guderjan, Normal IL
"I've won two league championships and took 2nd place the past three years with your help!" B.Keen, Grand Rapids MI
"Just wanted to say thanks. Last in my league last year. This year I drafted directly from your dollar value sheet and am currently in first. Luis Gonzalez, Henry Rodriguez and Jay Bell just a few of my (your) picks." S.True, Wauwatosa WI
"Last year I won by coming from behind and pulling away in the LAST THREE WEEKS! All because of your surgers and faders down the stretch!" R.Craft, Raleigh NC
"HQ is the best in identifying breakout players. I love Shandler's bold predictions. My win ratio is extraordinary and in large part I credit HQ." P.Peters, Chicago IL
"The results I realized at our league's auction this year were the best ever, thanks to the data and opinions provided by Baseball HQ. I was never more prepared and confident about my strategy." E.Coyle, West Boylston MA
"I saw your info on Gregg Olson on Monday, picked him up, and have already gotten two saves. I didn't listen on Ligtenberg and waited to get him (too late, that is). Thanks so much. I went from getting ready to tank the season to having a shot to make the money." T.Kelley, Parker FL
"Last year I subscribed to HQ and coasted from the All-Star break in! 70 out of 80 points! I come here. I win here." J.Vaughan, Franklin TN
Success stories from subscribers...
What makes Baseball HQ unique?...
More from Baseball HQ subscribers...
More from Baseball Forecaster readers...
Beyond Rotisserie...
Free Weekly eNewsletter
The industry's #1 analytical weekly e-mail newsletter is ABSOLUTELY FREE!
More Information
Shopping Cart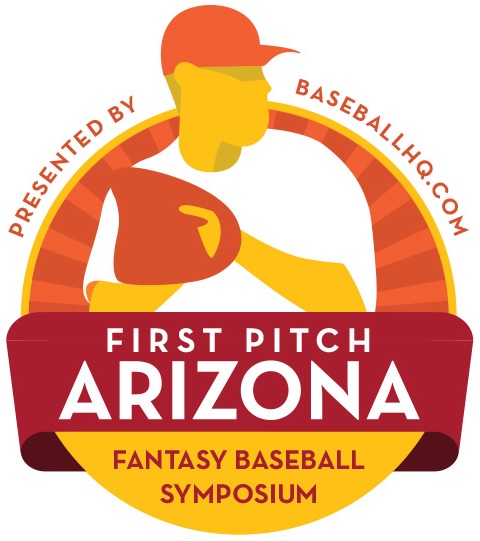 November 2-5, 2023
Mesa, Arizona
SAVE THE DATE!