F/F SPOTLIGHT: Lucas Giolito
By Matthew Cederholm
July 24th, 2019 12:05am
Of the 231 AL pitchers who threw 30+ innings in 2018, Lucas Giolito (RHP, CHW) was ranked at #226 fantasy-wise, only five spots from the bottom. Thus far in 2019, he's tied for 9th. That's quite a turnaround. But wait! There's more! At the end of April, he had pitched 18 2/3 innings, with a 5.30 ERA, 1.34 WHIP, and a 23:10 K:BB ratio. So really, his big turnaround comes down to two and a half good months. Is that enough for us to declare that he's turned the corner?
We will begin, as we usually do, with a review of his key stats:

Year  IP   ERA   xERA  Dom   Ctl  Cmd  HR/F   G/F   DOM/DIS   SwK%  Ball%   Vel
====  ===  ====  ====  ====  ===  ===  ====  =====  =======  =====  =====  ====
2016   21  6.75  6.17   4.6  5.1  0.9   29%  41/32       --    6.3%   38%  93.4
2017   45  2.38  4.15   6.8  2.4  2.8   18%  45/35    29/14   10.7%   36%  92.1
2018  173  6.13  5.29   6.5  4.7  1.4   13%  44/37    16/41    8.6%   39%  92.4
2019  106  3.12  3.78  10.7  3.2  3.4    9%  39/40    42/16   15.1%   34%  94.1
Pretty much everything is better in 2019, with one minor exception that we'll get to in a bit. Increased velocity, among other factors, has led to a big jump in SwK—as a result, Dom and Cmd are much improved as well. The good news is that his velocity, SwK, and Dom improvements were showing in April, too, so his skills have been better over the entire season. And his 42/16 DOM/DIS indicates a high level of consistency overall.
There are a couple of minor concerns. The first is his xERA, which is more than half a run higher than his ERA. His 9% HR/F, about five points below the league average, is a factor there. This is especially important because his FB% has increased for three straight years, and as we all know, this is not the best time in baseball history to be a fly ball pitcher. He also has a below-expected 28% H%, which is keeping both his ERA and 1.09 WHIP down. His overall skill levels, then, don't quite support the level he's pitched at so far this year. However, even a 3.78 ERA would put him in the Top 15 of AL pitchers who qualify for the ERA title. Against a league ERA of 4.86, even his higher xERA is still very good.
His SwK, FpK (not shown), and Ball% generally support his Dom and Ctl improvements; he may even have some room to improve in Ctl, as he's above the 75th percentile based on his underlying skills. These skills, as well, have been on display for the entire season. His slow start appears to be due to fluky walk and home run rates more than anything.
What happened?
His improvements are rooted in Dom and Ctl, both of which are better than in 2018. With a higher SwK and lower Ball%, these changes look to be legitimate. But let's look at his trends in both Ball% and Swk. The below charts show his rolling Ball% and SwK (over 300 BF) since 2018. While there's no research that shows how quickly Ball% and SwK stabilize, BB% has been shown to stabilize in about 300 PA, and K% in 125 PA, so this is a reasonable interval to take.
His Ball% trend shows three phases. From the start of 2018, it declined pretty steadily, more or less plateauing form mid-June 2018 to mid-May 2019 (though with a slight upward trend). There's then another downward trend, which is averaging about two percentage points lower than the 2018-2019 plateau. (Note that the line between June 8 and June 19 on the chart indicates the point at which all PA are in 2019.) This looks like clear progress and improvement over time.
His SwK shows a different trend, but one that is just as encouraging. He saw steady improvement over the course of 2018, but he really took off in early 2019, and has now been at an elite level (12%+) over his last 480 or so batters faced. It's a bit tougher to project SwK when you have an extreme value, but from 2013-2018, 230 pitchers threw 50+ innings with a SwK of 14% or higher, and the group averaged an 11.4 Dom, so Giolito's Dom may have room to grow.
The primary driver of this improvement is likely velocity—his fastball is 1.7 mph faster in 2019 and with more spin (2,304 RPM in 2019 vs. 2,066 RPM in 2018). As a result, he's getting 2.5 inches more "rise" on his four-seamer (rise indicates that the ball is dropping less than a ball with the same velocity and no spin would drop). His Whiff% (swinging strikes as a percentage of total strikes) has increased from 13.4% to 22.9%. His breaking and off-speed pitches have improved as well; notably, his slider is generating an additional three inches of downward break.
It's great to see improvements like this; it's even better to have a solid reason why he's improved. In this case, a bit of spring training "noise" may have actually been news. Giolito drilled repeatedly in the off-season using weighted balls and a core velocity belt. The result was shorter arm action and better velocity. A more efficient delivery, with increased velocity, and better separation between fastballs and breaking balls have all contributed to his turnaround.
Finally, his low H% may not be as fluky as it looks; he ranks in the 86th percentile in xwOBA (a measure of overall offensive efficiency) and the 89th percentile of xSLG. Hitters simply are not teeing up against him overall (though his barrel rate is about the same). Thus far, there's no research to show that this is something that's within a pitcher's control, so don't put too much weight on it. It could still reverse itself. However, it does demonstrate, at least, that he's not living off of screaming line drives hit directly at fielders or hard-hit fly balls that land a foot short of a home run.
Conclusion
Don't forget that Giolito was not just a top prospect; at one point he was an über prospect who was given a rare "10" upside from BaseballHQ. So far, he's still a few clicks removed from his once-projected Hall-of-Fame upside, but it does appear that he's deservedly among the top echelon of starting pitchers. While luck may have played a small role in his current success, he is well-positioned to remain a top performer for the foreseeable future. And he's just barely old enough to rent a car.
For more information about the terms used in this article, see our Glossary Primer.
Shopping Cart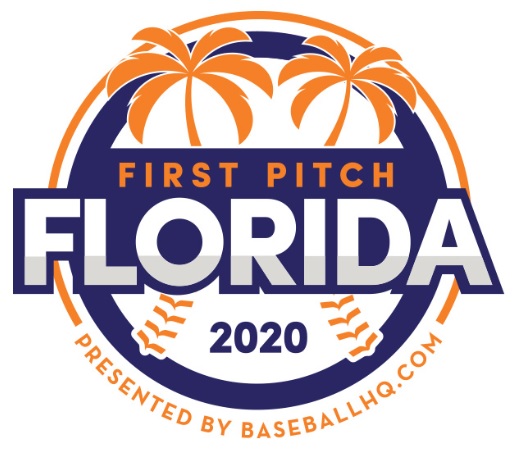 Inaugural Event!
February 28-March 1, 2020
St. Petersburg, FL
A few seats still left!