FANALYTICS: The year I bought a $41 pitcher
By Ron Shandler
March 26th, 2015 11:06pm
A week ago Tuesday, I was a guest on SiriusXM Radio with Glen Colton and Rick Wolf, talking about the then-upcoming Tout Wars drafts. Glen and Rick have their own well-publicized, deftly-acronymed draft strategy called the SMART System, and they have been very successful with it. They are the defending Tout-AL and FSTA experts league champs, and have won LABR three times.
When someone wins consistently—like Larry Schechter a year ago—you have to pay attention.
The "A" in their SMART plan refers to "Anchor." Their teams always include a top level starting pitcher to anchor their staff. But in looking over the team they drafted in the LABR-AL league three weeks ago, their most expensive starter was a $13 Chris Tillman.
In my prep for Tout's American League draft, I noticed the significant dearth of top-level starting pitchers. In fact, if you were thinking about spending $20 on a starter, there are only five names that you would even remotely entertain, and only two of them would be considered low-risk investments -- Felix Hernandez and David Price.
Behind them you have Corey Kluber, who could well reach $25, though has no track record at that level. Then there's the low-K Hisashi Iwakuma, the injured Chris Sale and the even-higher-injury-risk Masahiro Tanaka. In any other year, are Sonny Gray or Jeff Samardzija really $20 pitchers?
Compare that to the National League, where you can justify spending $20-plus for at least 10 starters.
So I asked Glen and Rick about abandoning the "A". Glen said that the lack of high-end pitchers pushed their acquisition cost up too much. Low supply + high demand = higher price.
But what does this shift in talent do to player pricing in general? Here is where it gets intriguing. In LABR, it pushed a full 70% of the dollars to hitting. That's at least 2-3% higher than normal. And if you run the values through our Custom Draft Guide with that 70/30 split, several other interesting things happen.
First, the prices for pitchers populating the vast wasteland of mid-level talent are depressed, but it's an accurate reflection of their mediocrity. After all, should you really be paying double-digit prices for arms like Drew Hutchison, Derek Holland and Ervin Santana?
That, in turn, pushes up the value of skilled pitchers. We've been talking about how much pitching talent there is these days, but the truth is, a good amount of that talent is centralized in the middle reliever pool. Run the dollars and you'll find that these 70-inning guys add significant value in ERA and WHIP, and often even in the strikeout categories. But when we typically look at middle relievers, all we notice is the lacking in Wins and Saves, and think, "nothing to see here, move along."
It's an interesting question—who is more valuable? Jose Quintana or Joe Smith? Collin McHugh or Wade Davis? Jake Odorizzi or Kelvin Herrera? In all three cases, the projections of the middle relievers are comparable to those of the mid-level starters, if not a few dollars more.
I find this interesting:

Projectn   IP   W    K   ERA   Proj  Tout
--------  ---  ---  ---  ----  ----  ----
Quintana  203   10  168  3.41   $12   $13
McHugh,C  189   11  158  3.57   $12   $13
Odorizzi  160   12  142  3.77   $ 7   $12
          ---   --  ---  ----   ---  ----
          552   33  468  3.57   $31   $38

Smith,J    73    6   61  2.47   $14   $ 3
Davis,W    73    6   87  2.59   $10   $ 8  
Herrera,K  65    4   65  2.77   $ 7   $ 2
          ---  ---  ---  ----  ----  ----
          211   16  213  2.61   $31   $12

Yes, the relievers eat up three roster spots, but even if you draft 1-2 of them, the discounted cost of those stats is incredible. The money you save on those mid-level starters can buy you a better starter. And, to wit...
The last effect is that the valuation propels the few elite arms skyward. In fact, the A.L.'s top starting pitcher—Felix Hernandez—gets valued at $41! That's with only 30% of the overall budget allocation devoted to pitching.
In LABR, Felix Hernandez went for $32.
So do you pay for Felix (I think it's okay that we're on a first name basis here)? Ordinarily, I'd never consider it, just by virtue of the cost. But there are reasons now to rethink this.
1. He's about the most reliable starting pitcher out there. He's owned a "AAA" reliability grade for six years in a row.
2. As has been written before, these are the times when it makes most sense to employ the Stars & Scrubs strategy with pitchers (and spread the risk with batters). Ain't no bigger star arm in the A.L. than Felix, and the tiny market prices for those high-skilled middle relievers provide a huge pool of "scrub" talent.
3. When we prospect for skilled starting pitchers at a discount (the LIMA Plan gems), odds are good that any one off them might break out. But we cannot predict exactly which ones and that breakout could be $20, or $10 or $5. Given the talent pool, paying for Felix already comes neatly packaged with a $5-$10 profit.
4. You can still chase some lower cost skilled arms, but because the end-game pool is so vast, you can get decent speculations for just a few bucks. In LABR, these pitchers went for $5 or less: Clay Buchholz, Wade Miley, Daniel Norris, Trevor Bauer, Wei-Yin Chen, Miguel Gonzalez, T.J. House, Yovani Gallardo, Justin Masterson, J.A. Happ. Of course, these pitchers all come with some issues, but there is still a bunch of skill here. I would not be unhappy to backfill the tail end of my pitching staff with 2-3 of these guys.
5. And it can't be stressed enough—Felix comes with profit. You never expect to get profit out of your deep investments. You only hope they return fair value. Felix gives you more.
There were two more topics I was thinking about in advance of this year's AL-Tout Wars draft.
Reversing the plummet
Last year in this post-Tout column, I wrote about about the nose-diving batting averages and skyrocketing strikeout rates, speculating that we might be reaching a tipping point in shifting player values. In this year's Baseball Forecaster, I charted how these trends did continue in 2015 and noted that there was no sign of any let-up.
Well, with the movement of several frontline starting pitchers from the AL to the NL, and the subsequent season-ending injuries to pitchers like Yu Darvish and Marcos Stroman, this depletion of the AL starter pool could well have more of a macro impact on real baseball.
Is it possible that the dearth of good frontline pitching could have a positive influence on offensive performance? Oddly, after the past few years of declining offense, it could simply be a more skewed distribution of pitching talent that turns around the trend.
That would make the flipside true too; hitters in the NL might take an even larger hit.
What does that mean for us? Maybe we don't need to dig deep for hitters in the AL. Maybe we need to dig deeper in the NL. Maybe we don't need to spend 70% of our budget on AL bats. Maybe we need to spend even more on the better NL bats. A smartly constructed offensive lineup, focusing on low-risk hitters with solid base skills could provide great yield, but I'm willing to bet comparable talents are going to earn more roto value in the AL than the NL.
In the AL, should you decide to drop back on your hitting investment a bit, that would also potentially free up extra dollars to buy Felix Hernandez.
Of course, the problem is that we don't know which hitters will be affected the most. We can assume that those with the better base skills have better odds, but it's entirely possible that we'll see several out-of-the-blue breakout or breakdown seasons from surprise sources. In the AL, I'm thinking better breakout odds for guys like Dustin Ackley, Justin Smoak or Mike Zunino. Who knows? In the NL, maybe flawed guys like Pedro Alvarez and Matt Adams won't bounce back the way we are speculating they might.
Embracing risk
Coming into this season, I was considering a strategy that loosened the reins on my risk tolerance. It is often said that in a one year redraft league where nobody remembers who finishes in 2nd place, you have to take some risks. The winners each year are typically the ones that had some good luck wrapped around a few deliberately dicey draft picks.
Of course, you also have to accept the downside; that has always been something that my conservative side was reluctant to do. Draft for upside but protect that floor! Well, maybe it's time to change.
This makes Felix an even more intriguing option because, well... A $30-plus pitcher would ordinarily be a risk, but his high reliability mitigates that. Sort of having your cake and eating it too, the best of both worlds, both floor wax and dessert topping.
And so, last weekend...
When Felix Hernandez's price hit $31, I said $32. As has been shown often enough, LABR pricing has been a very good barometer for Tout Wars pricing.
And now I am one very happy Felix owner for that same $32 price tag. Potential $9 profit.
Here is my complete Tout Wars team (12-team AL-only 5x5 with OBP instead of BA):

 
POS  BATTER            $$   Prj  MAYBERRY
===  ================  ===  ===  ========
CA   Iannetta,C        14   14   3105 BDA  2nd highest proj OBP of all catchers
CA   Hanigan,R          1    1   2221 DDC  3rd highest proj OBP of all catchers 

1B   Encarnacion,E     35   32   4155 ACF  Anchor power
3B   Plouffe,T         13   11   3125 BBA  More power
CI   Smoak,J            5    5   3003 BCC  *RB* 20 HR with .334 OBP in 2013

2B   Kipnis,J          24   24   2335 BAF  *RB* Went 17/30/.366 OBP in 2013
SS   Miller,B          10   10   3325 ADC  .265 BA in 2013 and after 6/1/14
MI   Cabrera,E          7    7   1531 DCD  *RB* 37 SB with .355 OBP in 2013

OF   Choo,S            24   22   3225 CAD  *RB* Went 21/20/.423 OBP in 2013
OF   Davis,R           12   15   2533 BCA  Mega-SB, even in part-time play 
OF   Kiermaier,K        7   13   2535 ADB  Power-speed filler at a discount
OF   Marisnick,J        2    0   1503 ADB  Speculative speed play & OBP killer!
UT   Carter,C          25   24   5125 ABA  .264/.342/.564 in 2nd half
SW   Viciedo,D          1    0   3021 ABA  Hit 21 HR in 2014; people get hurt

Res  Sano,M                  0   5540 AFF  Speculation, probably fungible

POS  PITCHER           $$   Prj  MAYBERRY
===  ================  ===  ===  ========
SP   Hernandez,F       32   41   5405 AAA  Six straight years of AAA Reliability
SP   Tanaka,M          14   19   5303 DAA  Perhaps the linchpin of my whole season
SP   Keuchel,D          9    9   4105 AAB  High skill; I'll get my Ks elsewhere
SP   Heaney,A           3    3   2101 ADA  LAA's #5, but some risk in #1-4 arms
SP   Masterson,J        2    0   2203 BAB  *RB* 14 W, 3.45 ERA in 193 IP in 2013
SP   Finnegan,B         1    0   4400 AFF  Guthrie, Volquez and Vargas? Really.
RP   Farquhar,D         1    6   5510 ADA  Handcuff for Rodney, 75 Ks
RP   Herrera,K          2    7   4410 ACA  Pure skill, 65 Ks
RP   Rodney,F          16   12   4530 BAA  Any front-liner for ~$15 will do
 
Res  Bundy,D                -4   1201 FFF  DL play to open up a spot for Finnegan
Res  Rasmus,C                1   2301 ADB  DL play to open up a spot for April FA
Res  Matusz,B               -1   2400 BDC  Big K former starter, and this

The theme for this year's draft for me was "Risk and Recency Bias." In fact, they are really one and the same. When you draft a skilled player with a track record who is coming off an off-year, that embraces risk as well. So this is an uncharacteristically high-risk team for me. As Fantasyland's Jed Latkin used to say, "Don't go in half-assed. Go in full-assed or not at all."
I count five players on my roster who were recency bias plays (*RB*), and Masahiro Tanaka, who is the embodiment of pure, unadulterated risk. If he returns big profit, this could be a very good team.
It was not a perfect draft. I waited too long on the mid-single-digit pitchers, hoping to grab one or more of Clay Buchholz, Nate Eovaldi or Bud Norris; all three went beyond what I could afford. The Marisnick pick was a brain spasm; I didn't need more steals at the time and I reflexively spouted "$2!" when he was bid up to $1. He'll probably win the MVP award.
But as always, this is just a starting point.
Onward...
RON'S HITS & ERRORS: My ShandlerPark.com monthly games are back for year #2. This year, we'll be running rolling 4-week leagues that start every Monday. With 23 separate "seasons," you can play as often as you wish, with individual finishes building to a $5,000 September championship. The rules are essentially the same as last year with the exception of 10-team leagues—hybrid 4x4 salary cap leagues, 32 players, $300 budget, twice weekly intra-roster moves. First deadline is Sunday, April 5 at 11pm ET. Details here.

For more information about the terms used in this article, see our Glossary Primer.
Shopping Cart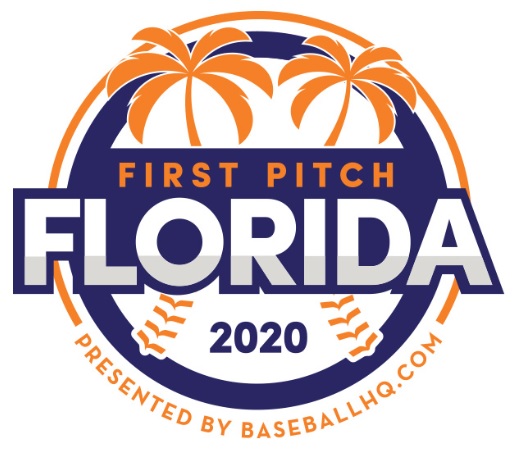 Inaugural Event!
February 28-March 1, 2020
St. Petersburg, FL
A few seats still left!