FANALYTICS: Pundits on Parade, 2015
By Ron Shandler
April 2nd, 2015 11:05pm
Back in 1993, in what was then the Baseball Forecaster monthly newsletter, I ran a feature that compared our projections on a group of players to those of four other touts. I did this because I wondered how we stacked up against the more well-known prognosticators—Bill James, John Benson, Alex Patton and Steve Mann. I received so much positive feedback that I ran it again in 1994. And again in 1995. And over 20 years later, I'm still running it every spring.
The focus has always been the same. We are looking for the toughest players to project, so we might benefit from seeing a range of opinion from some of the industry's top analysts.
But over the years, the usefulness of this exercise has declined. In the past, when forecasting methodologies were evolving and nobody knew that in the heck they were doing, the range of opinion was fascinating. Today, there have been very few instances when a pundit will stray outside the public comfort zone. Most of the projections are all within a statistically indistinguishable range of probability. I might project 23 HRs, you might project 27 HRs. I might project a 3.56 ERA, you might project a 3.23 ERA.
Even when the range was wider—such as with the Japanese and Cuban imports—there was no obvious consensus among the touts. What that meant was, we had no clue. And the report card on those players reinforced that fact. We were shooting arrows into the dark.
So, as much as I've tried to ferret out the outliers and find some actionable information, truth is, we're all pretty much sitting in the same place—either consensus or cluelessness. And that defeats the point of the exercise.
In fact, over the past few years the one part of the exercise that seemed to have the most value was the element that was the least grounded in fact: "We didn't project it but it's possible..." It is here where I allowed myself to stray outside the comfort zone, toss out possibilities that bordered on the absurd and frequently came up with big winners. It's nuts.
Just last March, I wrote this: "It seems that extraordinary young pitchers have become high-risk cases for elbow ligament injuries. Jose Fernandez has his Tommy John surgery on July 22." (I was off by a few months. Sue me.) I always hit on a few of these each year. That means we're not including enough possibilities in our forecasting process, especially for players who are big question marks coming into the season.
So I wondered how best to handle the Parade this year. I decided to go back to my regular list of fellow pundits, but instead of reprinting all the projections, I'll just be summarizing the differences, if any. Then I'll toss out my "didn't project it but it's possible" note. This abbreviated format will also allow me to cover a few more players than I normally do.
As always, you provided the names of the subjects. Here are the touts:
Baseball Prospectus: from their Player Forecast Manager update.
CBS Sports.com: from their web site.
ESPN.com: from their web site.
MLB.com: from their web site.
Steamer: from the Fangraphs.com web site.
Rotowire: from their web site.
Arismendy Alcantara: For many of these comparisons, the variable is playing time. The touts are all within the same range on skill, but don't know how many plate appearances a player might get. Here's the hard truth: nobody can project playing time. It's an impossible task to predict all the possible variables over six months.
In fact, let's list some of the variables that could impact playing time over 162 games...
Injury - serious enough to warrant a DL stint
Injury - agonizing day-to-day variety
Temporary slump - temporary benching
Temporary slump - long-term benching
Long-term slump - permanent benching
Hot rookie - infringes on playing time
Hot rookie - takes over role
Managerial whim - changes lineup slot
Managerial whim - changes role
Managerial whim - he just hates you, deal with it
...and I dare anyone to accurately project these variables and their precise impact on a particular player's AB/IP. So if you're looking for the website with the best AB/IP forecast, throw a dart. Odds are you'll be wrong no matter how accurate you think you are.
As for Alcantara, we've got him getting 65% of the available playing time at 2B, 3B an OF. (Of course, any of the above variables could shift that percentage up or down a few dozen percentage points.) That equates to 410 AB, 14 HR, 17 SB and a .240 BA. But his 4523 ADA Mayberry score points to better... if he gets the ABs.
The others: Baseball Prospectus (BP) projects significantly less play time. CBS Sports projects significantly more. (How is that helping you?) Our 14 HRs is on the high end with everyone else targeting around 11 (you're not going to agonize over three HRs, right?). BAs are all generally between .237 and .242.
We didn't project it, but it's possible... In his desperate efforts to get back to the majors, Javier Baez abandons all remaining plate patience in an all out quest to win over Cubs' management with a monumental power display. In doing so, opposing pitchers catch on quickly and give him nothing to hit. He swings away to 10 HRs and a .156 BA over 350 AB in the minors, cementing a full-time gig for Alcantara, who goes 20/20/.260 over 550 AB.
Pedro Alvarez had an injury-marred down year in 2014 after coming off of two 30-plus HR seasons. BHQ's official projection hedges on the playing time, pushing him back up to 26 HR/.237 BA. I've speculated in my other columns that a healthy Alvarez at a less-stressful defensive position could put up a career year.
The others: Every other site projects between 22 and 29 HRs, though ESPN pairs their 29-HR projection with a robust .253 BA. Remember that the difference between an overly optimistic .253 BA and our .237 mark is slightly more than one additional hit per month (8 hits, to be exact). Are you really going to make decisions based on that?
We didn't project it, but it's possible... Recency bias, anyone? I'm stunned that not one tout ventured back into 30-HR territory, so this one is easy. I'll project a return to 2013 (36 HR, .233 BA) and even toss him another 10 points of BA (5 additional hits over 162 games). I'm so generous.
Clay Buchholz is tough to project. Over the past five years, his ERA has landed on at every possible resting spot between 1.74 and 5.34. His BPV levels are a bit more telling, settling in the mid-50s for several years before breaking out (89) in 2013. Last year's 5.34 ERA did not reflect his more acceptable 74 BPV. We are projecting him for a 3.76 ERA and 70 BPV over 189 IP.
The others: The mean projection for all seven sites was a 3.98 ERA in 174 IP. The range, however, was from 3.74 (BP) to 4.35 (Steamer) ERA, innings from 144 (BP) to 195 (CBS). There was really no clumping of values. The ERAs were 3.74, 3.76, 3.82, 4.00, 4.10, 4.12, 4.35. Innings were 144, 153, 165, 179, 181, 189, 195. We're all pretty clueless here, but really, the difference between a 3.74 ERA and a 4.35 ERA over 174 IP is exactly two earned runs per month.
We didn't project it, but it's possible... Well, Buchholz has covered pretty much every possibility already so the only thing left for me to project is either a Cy Young Award or a season-ending injury on Opening Day.
Chris Carter has posted HR totals of 29 and 37 over the past two years, though with BAs in the .220s. But coming off a .264 BA in the 2nd half last year, we are projecting a .242 mark in 2015, backed by 40 HRs in a career-high 546 ABs.
But there are two big questions:
1) Did he really change his approach that would back up those 2nd half numbers?
2) He hit 37 HRs last year despite seeing his average fly ball distance decline by 10 feet from 2013. Was last year a fluke?
The others: Nobody else is taking his 2nd half batting average seriously as the range of BA projections are .222 to .236. Only Steamer is projecting sub-30 HRs (29) though that's a function of a low 475 ABs. CBS matches our high-end 40-HR projection. The mean HR projection is exactly 35.
We didn't project it, but it's possible... That .264 BA was in a not-insignificant 273 AB. At age 28, Carter proves that he's officially arrived by posting a .260/.350/.550 slash line with 48 HRs.
Jose Fernandez is not due back until June or July, so this projection is a function of who can best guess how fast his body will heal, combined with who can guess how quickly he will return to form. The operative word here, of course, is "guess."
We are projecting a 94 IP season—an All Star Break return, more or less—along with a career-worst 3.16 ERA (recovery time) and 124 BPV (skills still there.)
The others: Innings projections run from 67 (BP) to 111 (Rotowire). We are one of only two sites that are projecting an ERA over 3.00 (MLB is at 3.03). Everyone else is between 2.43 and 2.84. No rust upon his return? Not even a little?
We didn't project it, but it's possible... Tommy John surgery is not a magic pill and some pitchers don't come back they way we hope. Ryan Madson, anyone? Cory Luebke? Jonny Venters? Fernandez has a setback during his rehab and doesn't return until late August. Miami is already out of the hunt so they give him five token starts—25 innings—where he posts a 4.25 ERA.
Bryce Harper has always been all about speculative potential. Debuting the same year as Mike Trout, their careers were supposed to track similarly. Like Clemens and Gooden. We've got him pegged at full-time ABs (519) but little growth—22 HRs, .270 BA. In fact, it's a near-carbon copy of his rookie 2012 season. I guess we're saying, "show us you can even repeat that before we'll project further growth."
The others: Historically, BP tends to bring up the rear in these exercises and so far, that has held true. Their 21 HR, .268 forecast nearly matches ours, and trails an overall consensus among the other sites—26-29 HRs, .278-.286 BA. Once again, Bryce Harper has never hit more than 22 HRs nor batted higher than .274 in any season.
We didn't project it, but it's possible... Well, if we're all so bullish on this guy's potential, why isn't anyone going out on a limb, even a little bit? Heck, he was a first-rounder last year! If we still think he's a future Hall-of-Famer, enough with these piddling 10% increases. I'll project the 35-HR, .300 season that everyone has been counting on for four years.
Jason Heyward debuted solidly in 2010, but has shown his immense potential only once since then, in 2012. Our projection reflects some improvement in his new St. Louis home (17 HR, 14 SB, .277) but still short of what we expected him to accomplish.
The others: I have to reprint these because they are too funny:

HR - SB -  BA
==   ==   ====
17   14   .277
18   15   .260
18   22   .274
17   16   .271
17   18   .279
18   15   .278
19   13   .269
Aside from CBS's .260 BA and ESPN's 22 SBs, these are all the same projection. What's funny is that Heyward has never posted this type of HR/SB configuration and has not batted over .271 since his rookie year. So these are all projecting growth, of sorts, but hedging far short of the 27/21/.269 season he posted in 2012. Cowards, all of us.
We didn't project it, but it's possible... They say that, sometimes, all a player needs is a change of scenery. Well, St. Louis has a nice view of the Arch and all, and the Cardinals have often been able to rejuvenate stagnating careers. Let's look back on the post-2012 forecasting cycle and suggest that he'll finally post the 30/30 season we speculated on back then.
Drew Hutchison has been generating a bunch of spirited bidding wars lately, odd for a pitcher coming off of two mid-4s ERAs. But he's starting Opening Day! I suspect that folks have noticed the growth in his peripherals, but we're still projecting a 4.24 ERA (a career best!) in 189 IP.
The others are far more bullish than I. Coming off a 4.48 ERA (and 4.97 in the 2nd half), the range of ERA projections are a very narrow 3.88 to 4.06. That's going full-in on his 3.84 xERA (3.65 in the 2nd half). Innings projections start a a low of 148 (BP), then clump in a 182-193 range.
We didn't project it, but it's possible... We've been burned by extraordinary 2nd half performances before (anyone remember Danny Salazar in 2013?). Hutchison sustains most of his skills growth in 2015, but between bullpen lapses, elevated fly ball rate and the bad ballpark, he posts a disappointing 4.50 ERA in 190 IP.
Matt Kemp had a banner 2nd half last year, which has sparked excitement for the former first-rounder. Our projection has him hitting 25 HRs, stealing 9 bases and batting .288 in 525 ABs, nearly identical to last year. I'm personally on the bandwagon too, but the official projection has to be conservative given his health track record. It's a clear hedge, but to project him to return to 30-HR, .300 BA productivity—which he's shown in the past—would be to deny the downside that has impacted 2 1/2 of the past three years.
The others: ESPN's 30-HR projection leads the group, Steamer trails with 20, but the rest clump in the 22-25 HR range. Batting averages are similarly spread, with ESPN the most optimistic at .296, Steamer at the bottom at .267 and the rest clumped in a .281-.288 range. The most interesting spread is in stolen bases, where the range is from 5 (ESPN) to 14 (CBS). Three of the sites have him stealing double-digit bases, but he hasn't done that since 2011.
We didn't project it, but it's possible... Kemp has shown the heights that his stats could reach. Even at age 30, and in San Diego (where he's batted .325 over the past three years), he posts a 35/100/.300 season, with 5 token stolen bases.
Starling Marte is one of those few players who is young and showing across-the-board growth. That is why we're so bullish on him; currently projected for 17 HRs, 33 SB and a .288 BA. But he's already posted a 40-SB season and a .291 BA, and the career-high power output is in part driven by a career-high 548 AB projection. So it's not like we're completely going out on a limb here.
The others: Oh, we're so bullish. Really? The range of projections are 13-17 HRs, 26-36 SBs and .270-.291 BA. We're all exactly in the same place.
We didn't project it, but it's possible... To be truly bullish, you have to venture way beyond the comfort zone. 20/40/.300 is a step beyond. 25/45/.325 is even further out on that limb. If you're going to go there, then GO THERE.
J.D. Martinez is the poster boy for non-believers this year. Coming off a 23-HR, .315 season in only 441 AB, he should be going higher in most drafts. Okay, the .315 BA was a mirage but the power was supportable and he's targeted for full-time ABs this year. We've got him at 26 HR, .271 BA in 609 AB.
The others: Five of the seven sites are projecting 20-23 HRs. We are on the high end at 26, but CBS has 28. Rotowire has an optimistic .287 BA; the rest of us are all in the .270-.279 range.
We didn't project it, but it's possible... Maybe his batting average was not a mirage. After all, he's batting .339 this spring and was a .332 hitter in the minors. He repeats his 2014 line, but in a full season of ABs and goes 31/103/.320.
Masahiro Tanaka is a risk management play. Either you take a chance and pay his discounted price, or you stay away completely. We've got him at a 3.16 ERA in 174 IP, which says that we think the Yankees are not going to be stupid with him.
The others: All pretty much in the same range. Steamer is on the low end for innings (154), CBS on the high end (187) but the rest of us are all between 169 and 179. Rotowire holds the high end on ERA (3.43). There's a 3.28 and a 3.36, our 3.16 and the rest dodging the 3.00 threshold with 3.02 and 3.01 marks.
We didn't project it, but it's possible... Aren't these all overly optimistic? Where is all the gloom and doom that has depressed his price below $15? To my mind, the most likely scenario is that he pitches moderately well early, then starts struggling big-time before being shut down. I don't think it will take long for that to happen, so maybe a 3.25 ERA in April, quickly eroding in mid-May to land at 4.75, and then he's done. Finishes with 43 innings. Don't ask me why I spent $14 for him in Tout Wars.
Yasmany Tomas (pictured above) is a shot in the dark, just like Jose Abreu was before him, and Yoenis Cespedes before Abreu, and Dayan Viciedo before Cespedes. No, they haven't all been impact players. We've projected Tomas for 17 HRs and a .248 BA in 504 AB.
The others: CBS and ESPN are the most bullish, with 25 and 23 HR projections, respectively. The rest of us are clumped between 14 and 18. MLB and Rotowire are the only ones with BA projections over .260 (.263 and .264). The rest of us are between .248 and .256. In fact, three of us are exactly at .248.
We didn't project it, but it's possible... Scouts describe Tomas as a younger, less-polished Abreu. Scouts described Abreu as potentially better than Cespedes. Scouts described Cespedes as a "huge, hunkin' specimen of a ballplayer" (I'm paraphrasing). That all leaves me kinda non-plussed about Tomas (nobody has described him as a hunkin' specimen of anything). I think a trip to Triple-A is in his future at some point, leaving him with 350 AB, 10 HR and a .220 BA. But next year, just wait.
Justin Verlander added 20 pounds of muscle and began his off-season workouts earlier this year. He's all about optimism. We are a bit, too. Our projection has him with a 3.76 ERA in 218 IP, levels that say "2014 could be an outlier; let's project some normalization."
The others: BP floored me with their 3.29 ERA, far away from the 3.64-4.03 range occupied by everyone else. We all have him with more than 200 IP, except ESPN (186). This all screams "2014 was an outlier!!"
We didn't project it, but it's possible... What if 2014 was not an outlier? After all, he's thrown a ton of innings over the past nine years and pitchers have been known to start their decline in the early 30s. Verlander repeats his 2008 season (11-17, 4.84) because, well, "once you display a deficiency..."
Joey Votto has posted a solid skills profile, even during his outward decline. Last year was about injuries, so our projection hedges on playing time, but an 18-HR, .302 season in 474 AB is still highly draftable.
The others: Well, we've projected the fewest HRs but the highest BA of the group. Without our line, the touts are about as bunched as you can get... 19-23 HR, .288-.299.
We didn't project it, but it's possible... His .265 BA this spring may indicate that he's not entirely healthy yet. If this lingers, 2015 might not be a rebound year. He limps through 500 AB but only hits 15 HR with a .270 BA. Funny thing is, given his recent few years, that would be a reasonable regression expectation after 2014. But nobody's projecting that.
RON'S HITS & ERRORS... A reminder that the monthly games at ShandlerPark.com deadline at 11pm ET this Sunday. But if you miss that deadline, there will be another one the following Sunday. And the Sunday after that. For 23 Sundays. The new, rolling 4-week leagues always give you a chance to hop on and try the monthly format. TRY IT.

For more information about the terms used in this article, see our Glossary Primer.
Shopping Cart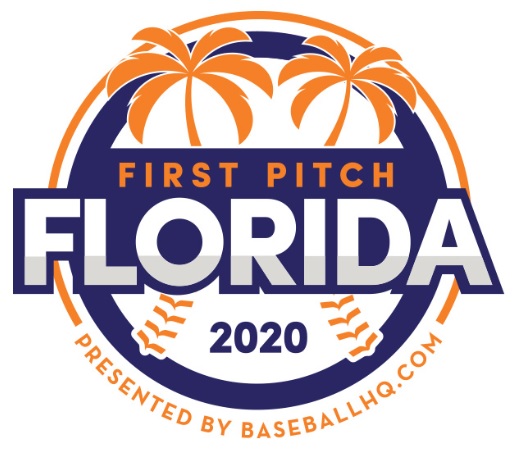 Inaugural Event!
February 28-March 1, 2020
St. Petersburg, FL
A few seats still left!