FACTS/FLUKES: Scherzer, Kimbrel, Taylor, Reynolds, Flores
By Brian Rudd

@RuddHQ
September 6th, 2019 12:05am
Is Scherzer still the number one SP?... Max Scherzer (RHP, WAS) continues to dominate whenever he takes the mound, but his streaks of 10 straight years with 30 or more starts and six in a row with more than 200+ innings are about to come to an end. Should he slip down draft boards a bit in 2020?

Year   IP   ERA  xERA  Ctl   Dom  Cmd  FpK/SwK   Vel    G/L/F   H%/S%  hr/f  BPV
====  ===  ====  ====  ===  ====  ===  =======  ====  ========  =====  ====  ===
2015  229  2.79  3.00  1.3  10.9  8.1  71%/16%  94.2  36/19/45  29/76   11%  207
2016  228  2.96  3.42  2.2  11.2  5.1  65%/16%  94.3  33/19/48  27/77   12%  182
2017  201  2.51  3.21  2.5  12.0  4.9  65%/16%  94.1  37/17/47  26/79   11%  198
2018  221  2.53  3.10  2.1  12.2  5.9  66%/17%  94.4  34/18/48  28/78   10%  203
2019  149  2.60  3.02  1.7  12.5  7.4  71%/17%  94.9  42/20/38  34/78   10%  200
Scherzer's skills are both consistent and elite:
His velocity is as high as ever, and he continues to induce a ton of whiffs, including a 15% SwK on his four-seamer for the second straight season, and a 28% mark on his slider.
He has done a very good job of getting strike one and limiting the walks the past few seasons, but has been even better in 2019. His FpK matches his career high, and his 4.7% BB% is seventh-lowest among all qualified pitchers.
In a season where it seems everyone is giving up more home runs, Scherzer's 0.8 hr/9 is his lowest mark since 2014. He is allowing more hard contact than usual, but a higher ground ball rate is keeping the ball in the park.
On the flip side, the big dip in his fly ball rate, and probably a little bad luck as well, have led to more balls in play resulting in hits this season. As usual, he has minimized the damage by stranding runners at a high rate.
Scherzer's skills are still top notch, and very consistent year over year. He has been limited to just four second-half starts due to lingering back issues, and while the skills haven't missed a beat when he's pitched, these type of injuries are concerning, especially for a 35-year-old, as sometimes the issue never really goes away. Scherzer should continue to dominate in 2020, but owners can no longer bank on 220 innings. He still looks like a reasonable late first round pick, but probably not the safest pitcher on the board anymore.
Is Kimbrel still a top-tier closer?... Craig Kimbrel (RHP, CHC) didn't get the type of contract offer he was looking for this past offseason, so he went unsigned until early June, and didn't make a major league appearance until the end of the month. He hasn't provided the numbers that the Cubs or fantasy owners were looking for, as he owns a 5.68 ERA to this point. Is there reason to be concerned, or is it just a matter of time until he becomes unhittable again?

Year  Sv  IP   ERA  xERA  Ctl   Dom  Cmd  FpK/SwK   Vel  FB%  H%/S%  hr/f  BPV  
====  ==  ==  ====  ====  ===  ====  ===  =======  ====  ===  =====  ====  ===
2015  39  59  2.58  2.61  3.3  13.2  4.0  61%/16%  97.3  34%  30/80   14%  204
2016  31  53  3.23  3.36  5.1  14.1  2.8  68%/15%  97.3  48%  27/72    8%  146
2017  35  69  1.43  1.90  1.8  16.4  9.0  63%/20%  98.3  44%  28/88   13%  314
2018  42  62  2.74  3.16  4.5  13.9  3.1  56%/18%  97.1  47%  23/78   13%  155
2019  13  19  5.68  4.69  5.2  12.3  2.4  57%/15%  96.3  47%  30/74   27%   91
Kimbrel is showing a few troubling signs:
He's still missing a lot of bats, relatively speaking, but it's a step down from the amount of whiffs he induced the past couple of seasons. He has lost some velocity on his fastball, a pitch he throws two-thirds of the time, and his 12% SwK on the pitch is the lowest of his career.
He has been pretty unlucky with a home run per fly ball rate that is nearly double his previous career-high mark. It hasn't been all bad fortune, though, as his Hard Hit % (per Statcast) is up to 43.8%, and he's allowed the third-highest rate of barrels per plate appearances among all pitchers with 40 or more batted balls against them.
He struggled with his control down the stretch in 2018, and that issue carried over into the postseason, and now into 2019. Dating back to late July 2018, a span of 51 appearances (including playoffs), Kimbrel has a 6.1 Ctl, along with a 1.8 hr/9 and 5.36 ERA.
Kimbrel got a late start to the season, and hasn't been as effective as expected at the back of the Cub pen. [Ed.—And now he's hurt, as Kimbrel hit the IL with right elbow inflammation after this column was posted.] Maybe he was rusty after a late start, and the sample is pretty small, but the awful control dates back to the middle of 2018, and is becoming a major concern. Kimbrel's track record, contract, and ability to miss bats will likely give him a pretty long leash in the closer role, but we've seen several cases lately of top closers being less reliable than expected, and Kimbrel appears to be another example. He could certainly bounce back down the stretch and/or in 2020, but taking him as one of the top closers off the board would be a risky move.
Taylor stays hot... Chris Taylor (OF, LA) got off to a pretty slow start here in 2019, but had really started to get things going before suffering a forearm fracture in mid-July. He has picked up right where he left off, batting .326/.367/.652 in 46 at-bats since his return. Let's see how the skills look overall.

Year   AB  HR/SB    BA   xBA  bb%/ct%    G/L/F   h%  HctX   PX/xPX  hr/f  Spd
====  ===  =====  ====  ====  =======  ========  ==  ====  =======  ====  ===
2016* 365   3/13  .258  .243    7/74   44/22/33  34   79    87/98     7%  133
2017* 557  22/18  .280  .263    9/73   42/23/36  35   96   123/103   16%  143
2018  536  17/9   .254  .238    9/67   34/28/39  35   94   134/117   12%  153
2019  307  11/7   .270  .261    9/70   39/26/35  35   90   129/98    15%  121
*Includes MLEs
Taylor's provides both power and speed:
He grades out pretty well by PX and xPX, but his HctX is again below average, and his Statcast numbers have slipped this season. He currently ranks in the 4th percentile in exit velocity and 12th percentile in Hard Hit %.
His Spd score remains high, and he ranks in the 90th percentile in sprint speed, the fifth straight season he's ranked in the 87th percentile or better. He had just a 60% success rate in 2018, but is 7-for-7 on the bases this season, and should continue to be a pretty nice source of steals.
Strikeouts were a major problem for Taylor in 2018, and while he has improved in that area this season, he's not quite back to 2017 level. A consistently high line drive rate should help him continue to outpace xBA, but he probably shouldn't be projected for a .270 BA next season.
Taylor does a little bit of everything for the Dodgers, playing semi-regularly at four different positions, and he contributes in several different ways for fantasy owners as well. He's not likely to keep his batting average this high, and some of his power metrics don't quite support this level of power, though he has shown the past two seasons that he's probably a legit 20 home run hitter over a full season. Look for Taylor to keep providing across-the-board production down the stretch, though perhaps not in an everyday role, and if his light on the bases can get a little greener, he offers 20/20 potential in 2020.
Reynolds keeps producing... Bryan Reynolds (OF, PIT) has exceeded expectations in his first season in the majors. Analyst Brandon Kruse noted back in May that his .318 batting average was a little over his head, but now he's up to .331 on the year. Is this a true breakout for Reynolds, or should we still expect him to take a step back in the near future?

Year   AB  HR/SB    BA   xBA  bb%/ct%    G/L/F    h%  HctX   PX  xPX  Spd
====  ===  =====  ====  ====  =======  ========  ===  ====  ===  ===  ===
2018* 331   6/3   .275   N/A   10/76   41/17/42  N/A   N/A   76  N/A  N/A
2019  414  14/2   .331  .275    9/75   46/23/31   41   118  112  115  130 
*MLEs
Reynolds has been pretty fortunate that so many balls have found holes:
His contact rate is pretty close to league average, but he does have a high line drive rate and is making a lot of hard contact. That's not nearly enough to explain such a wide gap between BA and xBA, though, and his 41% hit rate, which is four points above the next highest among qualified batters, is sure to drop soon.
He has displayed above-average power that supports his 20 homer pace, though his minor league track record (28 HR in 1,088 AB) and xSLG that is well below his actual SLG (.456 vs .524) suggests that's probably close to his upside for now.
Reynolds has put up both a strong Spd score and a 74th percentile sprint speed. He's attempted just four steals, though, and his 63% success rate (15-for-24) in the minors indicates this isn't someone we can count on for double-digit steals.
Reynolds has been an extremely valuable addition off the wire for fantasy owners in 2019, and his success should give him a pretty firm grip on a regular role heading into 2020. His ability to make quality contact should allow him to hit for a solid average and decent power, though his current level of production, particularly his batting average, is unsustainable, as he's been aided by a sky-high hit rate. Expectations for Reynolds should probably be set around a .270-.280 average and 15-20 home runs, which is still plenty valuable in most formats.
Flores heating up, but in limited role... Wilmer Flores (2B, ARI) missed two months of action due to a fractured foot, but has been raking since he's been back, with a .387/.432/.653 line in 81 plate appearances. Let's check in on his skills to date.

Year   AB  HR    BA   xBA    vL   bb%/ct%    G/L/F   h%  HctX   PX/xPX  hr/f
====  ===  ==  ====  ====  =====  =======  ========  ==  ====  =======  ====
2015  483  16  .263  .267   .955    4/87   42/21/37  27   109   86/95    10%  
2016  307  16  .267  .274  1.093    7/84   33/22/45  27    93  108/107   14%
2017  336  18  .271  .271   .862    5/84   36/18/46  28   120  111/127   14%
2018  386  11  .267  .261   .610    7/89   36/19/45  28   108   85/109    7%
2019  203   7  .320  .291  1.039    5/89   37/24/40  33   118   85/110   10%
Flores has maintained his contact gains, and been a little lucky as well:
He has always provided a respectable BA floor given his ability to put the ball in play. He bumped his contact rate way up in 2018, and it has remained there, but even with a boost in his line drive rate, his hit rate and BA appear to be a little over his head.
He is hitting fewer fly balls than he did the past few seasons, and the batted ball data is mixed. HctX and xPX remain strong, but his PX is uninspiring, and he ranks in the 42nd percentile per FanGraphs in Hard%, and the 13th percentile in Baseball Savant's Hard Hit % (min. 150 balls in play).
After a down year against lefties in 2018, Flores is back to mashing in 2019, as he has all seven of his home runs against them, along with a 145 PX in 90 at-bats. His struggles against southpaws last season can likely be chalked up to a small sample aberration.
Flores is showing that he can still crush left-handers, and that his 2018 numbers against them aren't anything to be worried about. But after showing improved numbers against right-handers the past two seasons, he has taken a step back, as even though he's batting .301 against them, it comes with a .053 ISO and 35 PX, and he has not started against many righthanders the Diamondbacks have recently faced. A high contact rate should allow Flores to continue delivering a solid average, even when the hit rate comes down a bit, and he can chip in decent power numbers as well. Just realize his lack of consistent production against right-handers makes it a challenge to lock down a full-time role.
For more information about the terms used in this article, see our Glossary Primer.
Shopping Cart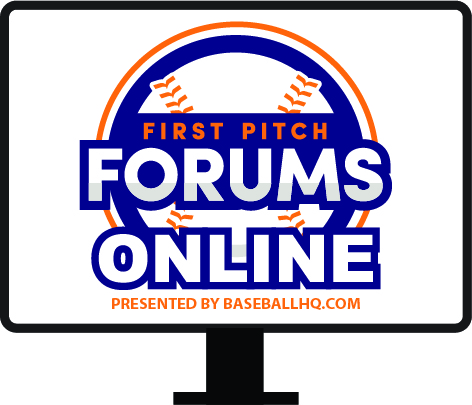 Our virtual First Pitch Forum returns!
Three online-only events: March 5, 11, 17
Join us live, or watch when you want
Just $19!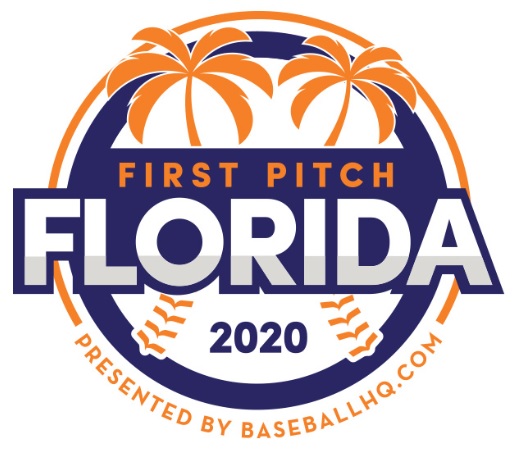 Inaugural Event!
February 28-March 1, 2020
St. Petersburg, FL
A few seats still left!