FACTS/FLUKES: Carpenter, Swanson, Dyson, Ray, Lyles
By Brian Rudd

@RuddHQ
May 17th, 2019 1:05am
Can Carpenter recover from another slow start?... Matt Carpenter (3B, STL) got off to an excruciatingly slow start in 2018, before going on a three-month mid-season rampage. He's been struggling early on in 2019 as well, batting just .201 with four homers through 154 at-bats. Is there reason to be worried, or is he about to heat up again?


Year   AB  HR/SB    BA   xBA  bb%/ct%    G/L/F   h%  HctX   PX/xPX  hr/f  Spd
====  ===  =====  ====  ====  =======  ========  ==  ====  =======  ====  ===
2015  574  28/4   .272  .278   12/74   30/29/42  32   119  164/166   16%   98
2016  473  21/0   .271  .282   14/77   31/26/43  31   131  144/174   13%   88
2017  497  23/2   .241  .250   18/75   27/22/51  28   128  124/169   12%   98
2018  564  36/4   .257  .273   15/72   26/27/47  29   130  170/189   19%   77
2019  154   4/2   .201  .216   15/73   25/24/50  25   110   83/157    7%  108  
Carpenter's quality of contact is way down so far this year:
His fly ball rate remains pretty steady, but not many of them are leaving the park, as he's not hitting the ball nearly as hard. On a positive note, xPX remains solid, and he still ranks in the Top 10 in average fly ball distance (per Baseball Savant), though he has lost 12 feet off last year's league-leading 231 foot average.
After ranking in the 88th percentile in Hard % (Min. 100 balls in play) in 2018, he has slipped all the way to the 27th percentile in the category this season.
In selling out for more power in 2018, Carpenter's contact rate slipped, and his plate discipline so far in 2019 is virtually identical to his numbers from a season ago. His current hit rate, which is the lowest of his career, is likely to rise, but he'll need to bump up his contact rate and/or HctX in order to be a BA asset going forward.
As usual, he's drawing a lot of walks, and is more valuable in leagues that use on-base-percentage instead of batting average. His current .319 mark is sure to rise as his hit rate climbs.
Carpenter has displayed above-average speed, and already put his wheels to use a couple times on the bases this season. However, given his age and track record, owners can't expect more than a couple steals the rest of the way.
Carpenter righted the ship after a slow start last year, and destroyed opposing pitchers for about three months. He then faded badly in September, and the struggles have carried over into this season, as he now sports a .188/.314/.302 line over his last 294 plate appearances. Carpenter's track record, steady plate discipline, and high xPX provide optimism that he'll soon start putting up better numbers, but owners can forget about a hot streak resembling the one from a season ago. His rest of season projection of 18 home runs and a .249 batting average has value, but he's very unlikely to end up turning a profit on his draft day cost.
Swanson's stick coming around... Dansby Swanson (SS, ATL) has looked like a glove-first shortstop throughout his career to this point, but has put up some surprising offensive numbers in 2019. How real do the gains look, and can they stick?

Year   AB  HR/SB    BA   xBA  bb%/ct%    G/L/F   h%  HctX/PX/xPX  hr/f  Spd/SBO
====  ===  =====  ====  ====  =======  ========  ==  ===========  ====  =======
2016* 462  10/10  .258  .243   10/75   46/23/31  32   106/75/97    10%  162/9%
2017* 526   7/4   .230  .239   11/75   47/23/29  29    89/60/73     6%  107/4%
2018  478  14/10  .238  .240    8/74   42/20/38  29    98/99/89    10%  121/12%
2019  145   6/4   .262  .276    9/77   37/28/35  30  132/113/112   15%  136/16%
*Includes MLEs
Swanson is hitting the ball with a lot more authority this season:
All of his power metrics have jumped significantly, and after ranking in the 26th percentile in Hard % (Per Statcast-Min. 100 batted balls) in 2018, he is all the way up to the 80th percentile in 2019.
He has been a batting average drag in the past, but has cut down on the strikeouts a bit this season, and is hitting a lot of line drives. The result has been a much-improved batting average, and xBA says he's deserving of even more.
He is extremely fast, ranking in the 90th percentile in sprint speed. He's bumped his on-base-percentage to a more respectable .325 clip, and is running a little more often, and could push for 15-plus steals if he improves his success rate (65% since beginning of 2017).
Swanson has always been strong on defense, and he's now showing improvements in all aspects of his offensive game. He looks poised to deliver at least a decent batting average, and the gains in his batted-ball profile suggest he could make a run at 20 homers, while also chipping in double-digit steals. The underlying numbers support what Swanson is doing at the plate, and it's looking like he'll continue to be a pretty solid middle infield option in most formats.
Dyson still making impact on bases... After hitting just .189 across 237 plate appearances in 2018, it didn't seem there was much reason to be too optimistic about Jarrod Dyson (OF, ARI) in 2019. But the 34-year-old has made quite an impact so far, as he's boosted his batting average nearly 100 points, while chipping in nine steals and three home runs. Can owners count on Dyson for continued production?

Year   AB  HR/SB    BA   xBA  bb%/ct%    G/L/F   h%  PX/xPX  hr/f  Spd/SBO  SB%
====  ===  =====  ====  ====  =======  ========  ==  ======  ====  =======  ===
2016* 321   1/33  .275  .280    8/86   56/20/24  32  57/32     2%  161/42%  82%
2017  346   5/28  .251  .251    7/84   47/19/34  29  54/41     5%  146/37%  80%
2018  206   2/16  .189  .240   11/83   46/23/31  22  36/45     4%  132/33%  84%
2019   89   3/9   .281  .270   14/79   56/23/21  33  64/65    21%  139/29%  90%
*Includes MLEs
Dyson's power display looks like a fluke, but the speed still plays:
He is striking out a little more than usual this season, but has wisely cut down on the fly balls, which has helped lead to a rebound (and then some) in both his hit rate and batting average. Some bad luck played a role in last year's low BA, while his current mark is a little over his head.
He has taken another step forward with his walk rate, leading to a .381 on-base-percentage so far. He's chasing a little more out of the zone, though, and his sub-40% Zone %, which is 15th-lowest in the league (right behind Harper and Yelich) seems like an aberration, so look for his walk rate and OBP to slip soon.
Despite the reduction in fly balls, Dyson is up to his second-highest home run total already. The power metrics remain very low, though, and his home run per fly ball rate is a clear outlier, so don't count on more than another homer or two.
He still possesses excellent speed, and continues to succeed at a high rate on his stolen base attempts. His SBO is slowly trending downward, but he'll still be a valuable speed source for as long as the playing time holds up.
Dyson is currently producing at a high level, as in addition to his usual prowess on the base paths, he's also hitting for average and even showing a little pop, while on pace for a career high in plate appearances. At a time where it's tough to find speed, he still owns more than enough to provide a lot of value while playing pretty regularly against right-handers. Continue to ride him for the time being, but beware that his BA and OBP will fall off, and the playing time likely will as well at some point.
Is Ray returning to form?... Robbie Ray (LHP, ARI) endured a tough 2018 campaign, as he missed nearly two months with an oblique strain, his Ctl spiked, and his ERA went up more than a run from his big 2017 season. He did finish with a 2.20 ERA over six September starts, and owns a 3.14 mark through nine 2019 outings. Should we give him a pass on last season, and expect his ERA to settle in around 3.00 again?

Year   IP   ERA  xERA  Ctl   Dom  Cmd  FpK/SwK   Vel  FB%  H%/S%  hr/f  BPV
====  ===  ====  ====  ===  ====  ===  =======  ====  ===  =====  ====  ===
2015  169  3.55  3.86  3.9   8.8  2.3  61%/9%   93.3  35%  34/75    7%   88
2016  174  4.90  3.62  3.7  11.3  3.1  56%/12%  94.1  33%  37/69   15%  128
2017  162  2.89  3.49  3.9  12.1  3.1  60%/15%  94.3  40%  28/82   16%  130
2018  124  3.93  3.75  5.1  12.0  2.4  59%/13%  93.7  39%  30/76   17%   96
2019   49  3.14  3.75  4.6  11.3  2.4  52%/12%  92.6  37%  31/78   10%   99
Not hardly, the skills look a lot like those from 2018:
He is still racking up high strikeout totals on a per inning basis, but both his velocity and SwK are down, and he's still struggling to work deep into games (5.4 IP/start). An increase in slider usage should help ensure that he'll keep getting whiffs, but his SwK on all three of his primary pitches are below their usual level.
He continues to dish out a lot of free passes, and is struggling more than ever to get first-pitch strikes. He now has a 5.3 Ctl and 14.0% BB% over his past 21 starts, and will likely continue to be a negative contributor in WHIP.
He's allowing fewer fly balls and less hard contact than he had the past couple of seasons. He ranks in the 32nd percentile in Hard % this year after consecutive seasons in the bottom five percent, but that probably won't be good enough to maintain such a low home run per fly ball rate.
Ray's ERA has improved dramatically in the early going, but his skills are more in line with what he did in 2018 than in his stellar 2017 campaign. He's still really struggling with all the walks, has lost another tick on his fastball, and is generating fewer swings and misses. Ray can clearly be counted on for a healthy dose of strikeouts, but an ERA close to 4.00 the rest of the way seems to be the most likely scenario.
Can Lyles build off fast start?... Jordan Lyles thrived out of the pen during the second half of 2018, when he posted a 3.00 ERA and 15% SwK in 21 innings of work. Now getting another shot as a starter, he's put up a 2.09 ERA through seven starts thus far in 2019. Does he really have a chance to stick as a reliable mixed league option?

Year   IP   ERA  xERA  Ctl  Dom  Cmd  FpK  SwK   Vel   G/L/F    H%/S%  hr/f  BPV
====  ===  ====  ====  ===  ===  ===  ===  ===  ====  ========  =====  ====  ===
2015   49  5.14  4.45  3.5  5.5  1.6  58%   8%  92.1  50/26/25  32/63    5%   33
2016* 103  6.80  6.56  4.2  4.6  1.1  60%   7%  92.9  51/24/25  36/63    8%   10
2017*  90  7.06  6.48  3.0  7.1  2.4  55%  10%  93.8  49/19/32  36/59   21%   33
2018   88  4.11  4.07  2.9  8.6  3.0  67%  11%  93.6  46/17/37  30/72   13%  102
2019   39  2.09  4.19  3.5  8.1  2.3  62%  10%  92.2  41/17/42  24/85    7%   71
*Includes MLEs
Lyles has been pretty lucky so far in 2019:
He has added some strikeouts since getting out of Colorado in August of 2017, but predictably, his velocity and SwK have taken a step back upon his move back to the rotation this season. He's probably not generating enough whiffs to maintain his 23% K% or 8.1 Dom.
He did a pretty nice job of suppressing the walks the past two seasons, and during the early part of 2019. He has walked 10 batters in just 16.2 IP over his past three outings, though, something he'll need to improve upon in order to find continued success.
He is allowing more fly balls in 2019, and more hard contact as well, ranking in the 35th percentile in Hard Hit %. Even factoring in his pitcher-friendly home park, he's been lucky that so few fly balls have cleared the fence, and he has benefited from a lucky hit rate and strand rate as well.
In his return to a starting role, Lyles has shown some decent skills, but he is certainly not deserving of such a low ERA. He's getting fewer swings and misses than he did out of the pen the past two seasons, and control issues, which plagued him in Colorado, have returned in his last three starts, when he has posted a 14/10 K/BB ratio. Luck has been the primary driver of his stellar ERA, as his home run per fly ball rate, hit rate, and strand rate all sit at levels that will be extremely difficult to maintain. Lyles could make for a decent matchup play in the short term, but his workload remains an unknown, and most signs point to an ERA over 4.00 from this point forward.
For more information about the terms used in this article, see our Glossary Primer.
Shopping Cart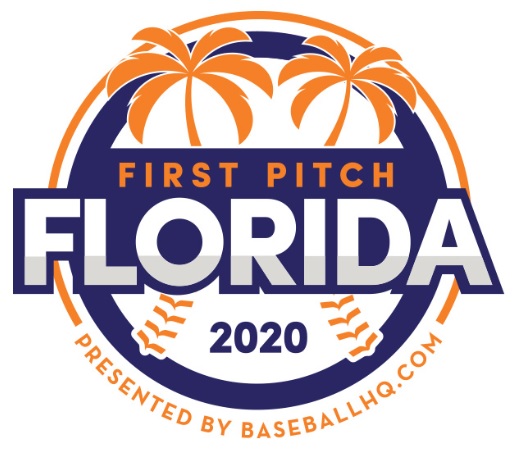 Inaugural Event!
February 28-March 1, 2020
St. Petersburg, FL
A few seats still left!