DR HQ: Updates on Stanton, Holliday, Duda, Hamilton and more
By Rick Wilton
September 4th, 2015 11:03pm
Rehab Updates:
Giancarlo Stanton (OF, FLA)
Injury: Fractured hamate bone – left hand/wrist
Rehab Update: He's know been out ten weeks when it was expected he would need six to recover. He's very close to starting rehab game action and could return to the Marlins the middle of the month. It's very unlikely Stanton will provide the power he had before he suffered the injury.
Mark Teixeira (1B, NYY)
Injury: Deep bone bruise right lower leg
Rehab Update: His injury continues to heal at a slow rate. If he returns before the end of the season, his focus will be to get game-ready for the postseason. He'll get some at-bats in September, but not enough to help his owners.
Maikel Franco (3B, PHI)
Injury: Non-displaced fracture – left wrist
Rehab Update: If he returns from the disabled list in September it will be very late in the month. His playing time will remain very limited if he makes back before the season is over.
Lucas Duda (1B, NYM)
Injury: Strained lower back
Rehab Update: Information on his back injury and the target date of his ailment remains limited. Once he's back, it will be to get him ready for the postseason.
Randal Grichuk (OF, STL)
Injury: Right elbow strain
Rehab Update: The issue with his elbow is not pain but a loss of function. It's very difficult to throw, something he hasn't done since mid-August. His injury has the signs of possibly keeping him on the DL until the end of the season.
Billy Hamilton (OF, CIN)
Injury: Strained right shoulder
Rehab Update: While he is now throwing on the side, the Reds don't expect him back until the middle of the month. While it's possible he could return and provide a limited amount of steals, his return will be more just to ease his mind about his shoulder and nothing more.
Matt Holiday (OF, STL)
Injury: Strained right quad muscle
Rehab Update: He's been out since the end of August and the Cardinals sole purposed is to get him game-ready for the post season. He'll have very limited value for fantasy owners once he does return.
Wil Myers (OF, SD)
Injury: tendinitis –right wrist
Rehab Update: The Padres don't have a timetable for his return yet. He's swinging a bat, and it appears he'll be back before the end of the month. He's been out since June, and it's unlikely he'll provide much for his owners at this point.
Jorge Soler (OF, CHC)
Injury: Strained left oblique
Rehab Update: This is the type of injury you can't rush back from. Look for Soler to return the third or last week of September.
Injury Notes
Steven Wright (RHP, BOS)
Injury: Concussion symptoms
DL date: Aug 12
Estimated DL time: Wright has been out a month, and his concussion symptoms still have not cleared up completely. Balance issues remain the sticking point that keep him on the disabled list. It's unlikely he returns this season.
Brennan Boesch (OF, CIN)
Injury: Sprained right ankle
DL date: Retro to Aug 23
Estimated DL time: So much for thinking his ankle injury was very minor. The Reds believe he'll return this season, but it won't be anything other than a cameo at this point.
Jason Castro (C, HOU)
Injury: Strained right quad muscle
DL date: Retro to Aug 29
Estimated DL time: He'll be activated sometime in September. He can be activated September 13 and once he returns his role is likely to be limited the rest of the month.
Zach Putnam (RHP, CHW)
Injury: Strained right groin
DL date: Aug 27
Estimated DL time: He'll be back in the middle of the month and could still post some decent relief appearances the last couple weeks of the regular season.
For more information about the terms used in this article, see our Glossary Primer.
Shopping Cart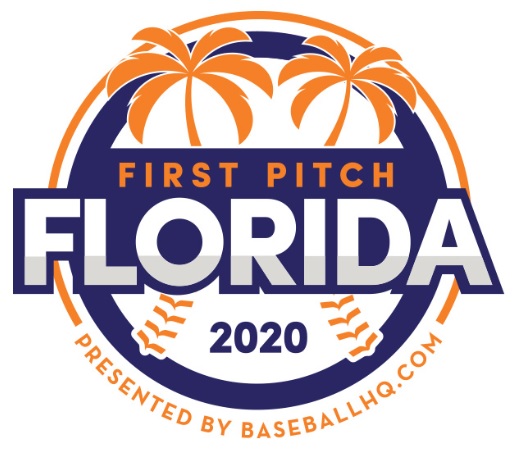 Inaugural Event!
February 28-March 1, 2020
St. Petersburg, FL
A few seats still left!