DR HQ: Phils lose Franco; plus updates on Grichuk, Hicks and more
By Rick Wilton
August 21st, 2015 11:04pm
Randal Grichuk (OF, STL)
Injury: Strained left elbow and muscle strain
DL date: Aug 17
Estimated DL time: The Cardinals are more concerned about the muscle at this point than the ligament that is part of the UCL. They'll make sure the muscle has sufficiently healed before he returns. Best estimate at this time is around the middle of September. His power could suffer some once he returns.
Billy Hamilton (OF, CIN)
Injury: Sprained capsule – right shoulder (grade 1)
DL date: Aug 19
Estimated DL time: The shoulder capsule is made up of connective tissue that helps support the shoulder joint. It is a static stabilizer that is important in the structure of the shoulder. This injury is to his right throwing shoulder. Early estimates say Hamilton should miss between 15-21 days, which is in line with a grade one sprain. If his rehab takes longer, or he needs a bit more time to recover, the Reds may elect to shut him down.
Maikel Franco (3B, PHI)
Injury: Non-displaced fracture – left wrist
DL date: Aug 12
Estimated DL time: He'll be in a splint for 2-3 weeks to allow the wrist to heal. Once the splint comes off, he'll start his rehab work. Three weeks in the splint plus a minimum three more rebuilding the strength means his 2015 season is all but over. It makes no sense rushing him back to the Phils.
Aaron Hicks (OF, MIN)
Injury: Strained left hamstring – grade 1
DL date: Aug 20
Estimated DL time: At first glance the Twins thought it would be nothing more than a day-to-day situation. That quickly changed when he had more pain and soreness after further evaluation. Look for a return in the September 5-10 timeframe.
Jeremy Hellickson (RHP, ARI)
Injury: Strained left hamstring
DL date: Aug 18
Estimated DL time: The injury is high up where the glute muscle and hamstring connect. While this injury won't end his season, he's likely going to need more than 15 days (21-24?) to recover.
Josh Hamilton (OF, TEX)
Injury: Inflammation left knee
DL date: Aug 16
Estimated DL time: While the ailment doesn't appear that serious at the moment, Hamilton's long injury history suggests it will be more than 15 days. The first full week of September is a likely target timeframe.
Ike Davis (1B, OAK)
Injury: Strained left hip
DL date: Aug 18
Estimated DL time: It's difficult to say if this is a serious injury or one of convenience, since Davis has not hit well this season. The A's expect to activate him in early September.
Chris Johnson (3B, CLE)
Injury: Infected finger - left hand
DL date: Aug 15
Estimated DL time: The newly acquired Johnson will only need close to the minimum of DL time for the infection to clear up. Once he returns, he won't have any issues swinging the bat.
Bobby Parnell (RHP, NYM)
Injury: Tendinitis – right shoulder
DL date: Aug 17
Estimated DL time: He continues to struggle with inflammation and weakness in his pitching shoulder. Even though Parnell could have been designated for assignment, he headed to the disabled list. It's unlikely he'll pitch again for the Mets this season.
Bryan Mitchell (RHP, NYY)
Injury: Concussion, nasal fracture
DL date: Aug 18
Estimated DL time: He'll need at least three weeks, maybe four before he's ready to be activated. The bigger question is how will he handle trying to recover from being hit in the face by a line drive. He'll return in September, we're just not sure when.
Cory Rasmus (RHP, LA)
Injury: Strained right forearm
DL date: Aug 14
Estimated DL time: This ailment had been bothering him for a while before he revealed it to the medical staff. It doesn't sound as though Rasmus has a grade 2 or 3 strain, but the Angels will be cautious and not risk a more serious injury. We'd expect him to be out at least three weeks with a good chance he'll return sometime in September.
Juan Nicasio (RHP, LAD)
Injury: Strained abdominal muscle – left side
DL date: Retro to Aug 10
Estimated DL time: Hopefully abdominal strain is code speak for a hernia that would likely end his season. As it stands, he's projected to miss at least three weeks putting his return sometime around the end of August or the first few days of September.
Christian Yelich (OF, MIA)
Injury: Contusion right knee
DL date: Retro to Aug 10
Estimated DL time: It's projected he will need 21-24 days total to recover enough for activation. He'll be back right around when rosters expand.
For more information about the terms used in this article, see our Glossary Primer.
Shopping Cart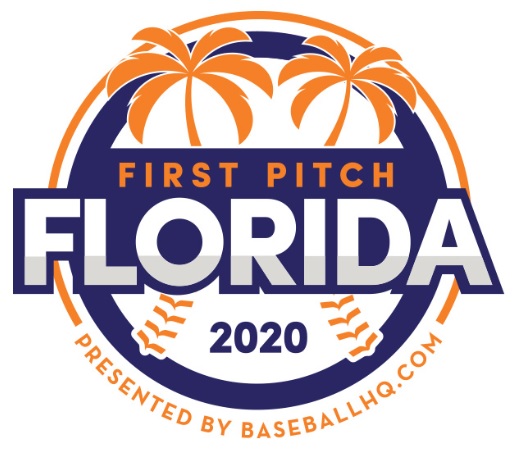 Inaugural Event!
February 28-March 1, 2020
St. Petersburg, FL
A few seats still left!