DR HQ: Late season injuries/rehabs plus the amazing Marcus Stroman
By Rick Wilton
September 11th, 2015 11:04pm
In this season-ending Dr. HQ column, we'll look at our xDL list—players who are hurt and may or may not be on he disabled list—and speculate whether they can help contending teams if they return the last couple of weeks of the season. We'll also take a look at lessons learned, an introspective look at some of the injury baselines that may be changing.
xDL (A DL created for September injuries): Players either on the disabled list, or those who are hurt, but won't be placed on the DL in September
Ryan Zimmerman (1B, WAS)
A grade 1+ strained left oblique has Zimmerman on the sidelines with little hope he'll be back before the end of the month. The fact the Nationals playoff hopes are all but buried lends credence to the talk his 2015 season probably is over.
Yasiel Puig (OF, LA)
A nagging grade 1 strain of his hamstring landed him on the DL at the end of August. The Dodgers expectation was he would get treatment for two weeks and be activated once his 15 days were up. Now he is out, without an expected return date. The Dodgers have depth in the outfield, so there may not be a rush to get him back. When he does return late in the month, his role is expected to be limited.
Desmond Jennings (OF, TAM)
A bruised left knee at the end of August has landed him on the sidelines with no concrete return date. Bone bruise injuries, especially those to the elbow or knee, are hard to project. In Jennings case, every time he takes a step, it's painful, and rest and treatment are the only way it is going to clear up. With about three weeks left in the season, it's not out of the question he's done for the year.
Giancarlo Stanton (OF, MIA)
Stanton continues the slow recovery from surgery to repair a fractured hamate done in his left hand. He's had lingering discomfort and a loss of sensation in a couple of his fingers during the rehab. More on Stanton's situation in the next section.
Josh Hamilton (OF, TEX)
Inflammation, right knee, and pending surgery to clean it up. He thinks that he could still return before the end of the season. That is not going to happen. He doesn't have a reputation as a fast healer and for his long-term health he should be rehabbing the knee after the surgery at a deliberate pace, not 24/7.
Nathan Eovaldi (RHP, NYY)
Eovaldi has inflammation in his pitching elbow that has him in shutdown mode. He definitely is done for the regular season, and it's highly unlikely he returns to the Yankees at any time during the postseason. The longer term ramifications of the inflammation are unknown at this time. If a bone spur or debris in the elbow joint, it's a problem that could resurface in the future.
Jose Iglesias (SS, DET)
Fractured (non-displaced) middle finger on his right hand. The injury is not a concern for the long term, but he won't be back this year. He'll arrive at spring training 100% recovered from this injury.
Steven Vogt (C, OAK)
If you've ever played baseball and got hit in, the um, breadbasket, then you remember and cringe at the memory of that injury. The A's Steven Vogt took a foul tip to the groin area and was in serious pain. This is the type of injury takes time for the swelling goes down, and the pain subsides. Because the A's are not in the race for the post season it's likely the A's shut him down for the season.
Lessons Learned
This section is my annual look back at a few of the injury projections I've made, as well as any significant injury situations that have changed the injury baseline during this season.
When we hear that a player has a fractured hamate bone, it falls into a fairly narrow window of his projected return date. Giancarlo Stanton (OF, MIA) was supposed to miss only 4-6 weeks in late June when he suffered the fractured hamate bone. Those figures were plastered everywhere—on TV, the web and print. In reality, a 4-6 week return date starting in late June put his return the first full week of August. Now, he's a month late and is just taking dry swings. The Marlins are not going to rush him back and risk his future; he's getting close to being shutdown for the season. The lesson learned: Forget the early injury projections, especially when it comes to hand injuries. Every player's recovery is different and a setback due to something like nerve problems, as is the case with Stanton, are not uncommon. The typical baseline for fractured hamate bones in the hand is 4-8 weeks, with 12 weeks not being out of the question.
Marcus Stroman (RHP, TOR) suffered a torn anterior collateral ligament (ACL) March 10 and had surgery nine days later. The standard recovery time for a completely torn ACL (but no damage to either the MLC, LCL or meniscus) is a wide ranging 6-12 months. It depends on the athlete and his rehab, but 8-12 months is typical. Stroman is slated to pitch this weekend, which would put his return less than six months.
It's simply amazing and a credit to Stroman, his surgeon and rehab team. The NBA's Danny Manning suffered his first torn ACL in 1988 and up until that time it was considered a career-ending injury. Manning changed that (he took a year to recover) and even after he suffered a second to his other knee later in his career. He came back strong from the first one and was able to remain in the NBA—though at a reduced capacity—after the second. Though he wasn't in Tommy John's class, Manning proved players with a torn ACL could resume their careers. Less than 30 years later, Marcus Stroman returns in less than six months. This isn't a new baseline just yet, but chances are a six-month recovery for the majority of ACL injuries is right around the corner.
This is my last column for the year. I started writing Dr. HQ in 1996, and it is now the longest-running continuous fantasy baseball column (20 years and counting). My thanks to Ron, Brent, Ray, all those who edited my work and especially to BaseballHQ.com readers for your loyalty. Enjoy the post season and we'll see you at First Pitch Arizona, First Pitch Chicago or with my first column in the spring.
For more information about the terms used in this article, see our Glossary Primer.
Shopping Cart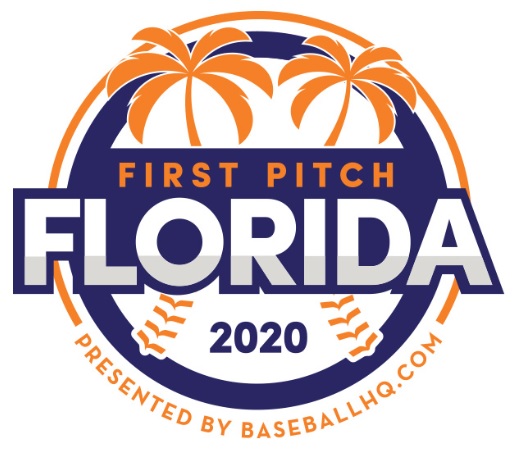 Inaugural Event!
February 28-March 1, 2020
St. Petersburg, FL
A few seats still left!