DIVISIONAL OUTLOOK: AL West—Sleepwalking in SEA?
By Jock Thompson

@JOCKatHQ
May 13th, 2013 11:03pm
With their offense next-to-last in AL scoring, one of the easiest moves for the rebuilding Mariners—apart from promoting red-hot Nick Franklin to play SS— may be to finally part ways with Justin Smoak (1B, SEA) as their starting 1B. Smoak entered Monday hitting .237—near his season-high .243—and sporting a terrific 15% bb% over his first 118 AB. But an abysmal one HR and 62 PX say once again that Smoak just isn't providing the power that the Mariners expected when they acquired him almost four years ago. With Kendrys Morales (DH/1B, SEA) more than capable of taking over 1B, and plenty of DH options in tow, the end of the line looks close for Smoak, barring a tear over the remainder of May.
For those watching Jesus Montero's receiving issues—he nailed his first base-runner in 16 SB attempts just this past week—and hoping that a DH vacancy might mean the promotion of Mike Zunino (C, SEA), this doesn't appear likely to happen soon. Zunino is scuffling with a .219 BA and 37 Ks over his first 105 AB at AAA-Tacoma, even while flashing signs of power (5 HR, 14 xBH in his 23 hits). He's unlikely to see SEA until he shows some sustained improvement with his contact.
Following four days of inactivity, Ernesto Frieri (RHP, LAA) got on a serious roll last week, picking up saves in three successive games through Saturday while posting a 7/1 K/BB over 3.2 IP. Frieri has unsuccessfully employed his secondary pitch more recently, but his fastball life and command has been terrific since May 1. Frieri's 8.0 Ctl and a 1.5 hr/9 over his first 12.1 IP was hardly closer-worthy.
Frieri's recent work may buy him some time in the closer role, but he'll soon have competition. Ryan Madson (RHP, LAA) is finally out on a formal rehab assignment beginning this week, and some are reporting he will join the Angels before the weekend. Madson's historically high GB% and superior Ctl give him an edge over Frieri, though we can't assume if or when Madson returns to full strength. The other complication is an Angels rotation that has been unable to go deep into games to give the bullpen a breather. The current situation suggests that the save opportunities could be distributed depending on need and availability—particularly if the Angels want to take advantage of high-leverage situations / matchups and preserve both pitchers. Don't be surprised to see an LAA closer committee for a while, with even Garret Richards (RHP, LAA) getting chances when the need calls for it.
Erick Aybar (SS, LAA) is hurting again, this time with a hamstring strain that had him on the bench for three consecutive games through Sunday and listed as day-to-day. Utility Brendan Harris (SS, LAA) continues to be reasonably productive off the bench, this time in Aybar's absence (.260/.289/.438 with 3 HR in 73 AB entering Sunday). His early performance is supported by a small sample .282 xBA, 117 PX and a 26% LD%. Still, though he's stretched defensively at SS, Harris could be lightning-in-a-bottle for a few weeks if Aybar continues to be fragile.
After last week's Monday Night Massacre, HOU is beginning to run out of potential changes, particularly in the OF. In one swoop, the Astros designated both Rick Ankiel (OF, FA) and Fernando Martinez (OF, HOU) for assignment, while demoting Brandon Laird (1B/3B, HOU). To replace them, the Astros promoted both Jimmy Paredes (OF, HOU) and 29-year-old journeyman Trevor Crowe (OF, HOU) and activated J.D. Martinez (DH/OF, HOU) from disabled list.
The upshot of the changes is that manager Bo Porter had grown weary of impatient, HR-or-nothing options, and was looking to try a different approach. To that end, his lineup had Robbie Grossman (OF, HOU) and Paredes in the #1-2 spots and CF/RF for five consecutive games through Saturday in effort to generate a running game—with mediocre results.
Entering Monday, Grossman still had a .194/.212 BA/xBA combo, with no HR and a 2/3 SB/CS over his first 67 AB. As we noted in this space several weeks ago, his minor league base-stealing record isn't impressive, and a 12% bb% isn't compensating for a 72% ct%. Porter reiterated his commitment to Grossman's regular playing time over the weekend—for whatever that's worth for a struggling youngster with minor league options remaining.
The faster Paredes' running game has more upside; he has 157/50 SB/CS in his minor league career. He has a good arm, a little pop, and Paredes even offered a glimmer of hope this season with 14/19 BB/K over his first 112 AB in Triple-A. But with a career 100 BB over 2300+ AB, he profiles as an undisciplined hacker, and Paredes appears to be back in form over his first 22 MLB AB—10 K, 1 BB—entering Monday. With just 4 hits, he has yet to attempt an SB. Whether his raw tools can neutralize his poor plate approach and how much rope he gets in HOU remains to be seen.
Chris Carter is now projected for most of the AB from the 1B and DH spots, but the team appears to have no OF stability, a condition that will likely continue at least until Justin Maxwell (OF, HOU) returns from the DL at the end of the month. Seemingly left with retrying previous names, HOU could be tempted at some point to rush their top OF prospect George Springer (OF, HOU), who is tearing up Double-A with 12 HR, 9 SB and a 1.033 OPS in his first 130 AB. But considering that he has just 200 AB above A+ ball and a 65% ct%, an early Springer promotion isn't likely to yield better lineup production.
On the ever-changing HOU rotation front, a 9.59 ERA over 36 IP finally bounced Phil Humber (RHP, HOU) from the rotation to a designation for assignment. The rotation #3-5 spots are now manned by newly-promoted Jordan Lyles (RHP, HOU), the recycled Erik Bedard (LHP, HOU) and Dallas Keuchel (LHP, HOU). Of these names, only Lyles has growth potential, but all should all be viewed from a distance for now.
The OF could be back near full strength with the return of both Chris Young (OF, OAK) and Coco Crisp (OF, OAK) later this week, good news for a suddenly struggling A's offense. And it may be the best news for Brandon Moss (1B/OF, OAK) who turned cold at the plate (2-for-his-last-23) since being pressed into OF service due to Josh Reddick's (OF, OAK) sudden DL stint (wrist inflammation). With the activation of Young and Crisp, Moss will return to 1B and the A's will decide whether to option Luke Montz and Michael Taylor, and/or designate Daric Barton for assignment.
Brett Anderson's (LHP, OAK) Sunday rehab assignment at AA-Midland wasn't exactly a success—3.2 IP 4 BB, 6 ER—but he's still expected to reassume his rotation spot on Friday vs. KC. In this event, as noted here last week, Dan Straily (RHP, OAK) is the most likely demotion casualty. After pitching well to begin the season, Straily was handed a golden opportunity to force the A's into a tough decision, but his inability to go 6 IP in any the three starts since his promotion—15 IP, 8 BB, 15 ER—has made his return to Triple-A almost a no-brainer. If Straily is unable to right his ship quickly, OAK's next rotation call could go to Sonny Gray (RHP, OAK) who has an 8+ Dom, 50+% GB%, and a 2.19 ERA after 37 IP at Sacramento in the hitter-crazy PCL.
Texas put A.J. Pierzynski (C, TEX) on the DL last Wednesday with a strained oblique, and turned the primary catching responsibilities over to Geovany Soto (C, TEX). Once a power-and-patience offensive force, Soto's production has fallen off a cliff over the past two-plus seasons, and stripped him of starting catcher status. Injuries have been at least a partial factor, but at age 30, his once outstanding power hasn't been seen since 2011—and his BA decline has been even worse. Currently the owner of a .179/.184 BA/xBA, Soto's 13% bb% offers hope of a power rebound; his 1 HR and 54 PX over a small sample 39 AB do not.
Even with an offense that was struggling prior to last weekend's HOU series, the rotation remains TEX's biggest focus, particularly following two forgettable outings each from both Justin Grimm (RHP, TEX) and Nick Tepesch (RHP, TEX). Tepesch rebounded Sunday vs. the anemic Astros, suggesting that having HOU in the AL West will mitigate some of the Rangers concerns over the short-term. In addition, Colby Lewis' (RHP, TEX) rehab at AAA-Round Rock has begun, and in spite of what has been reported as mild triceps soreness after his first start, he remain on track to return in late May or early June—effectively creating an interim Grimm-vs.-Tepesch competition for the last rotation spot. But with Matt Harrison's (LHP, TEX) second back surgery now setting his return back to August at the very earliest, expect the Rangers to be making inquiries into available starting pitching over the next few months.
For more information about the terms used in this article, see our Glossary Primer.
Shopping Cart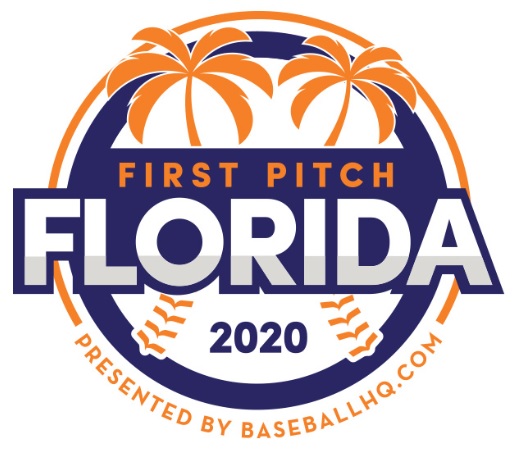 Inaugural Event!
February 28-March 1, 2020
St. Petersburg, FL
A few seats still left!