DIVISIONAL OUTLOOK: AL East—Can Hernandez hold his rotation spot?
By Kristopher Olson

@KO_Reporter
July 21st, 2013 11:03pm
Alex Cobb (RHP, TAM) will begin a rehabilitation assignment July 23, which leads one to wonder how the team will make room for him when he is ready to return.
In his recent Speculator column, BaseballHQ.com managing director Ray Murphy mentioned one possibility: a Roberto Hernandez (RHP, TAM) trade.
Barring that, it is hard to say that any pitcher currently in the Rays rotation deserves a demotion. Last week, we chronicled the recent run of success of Chris Archer (RHP, TAM). Matt Moore (LHP, TAM), with his BPV of 54, has the softest skills, but he is on a similar streak, with four straight PQS-DOM starts before the All-Star break. Jeremy Hellickson (RHP, TAM) had three straight PQS-5s before posting a PQS-3 in a win July 20. And of course, ace David Price (LHP, TAM), 4-for-4 in PQS-DOM starts with two complete games since returning from the DL July 2, is going nowhere.
That leads us back to Hernandez, who has some bullpen experience, albeit in his distant past. While Hernandez's xERA suggests he has deserved better this season, his Dom and GB% have slipped a bit in each successive month of the season.
The Baseball Forecaster suggested Hernandez could be bullpen material, and that may be he's heading. It's either that or demote Archer, who is the "last man in" but who headed into his July 21 start with a streak of 15 scoreless innings. Owners may want to prepare for either possibility, each of which seem equally plausible.
As suggested in this space last week and as noted in Playing Time Today Saturday, Cuban defector Henry Urrutia (OF/DH, BAL) has arrived with the Orioles and received his first start at DH on July 20. There is ample playing time available to him at DH against RHP, at a minimum.
Of players currently on the active roster, only the occasional Brian Roberts (2B, BAL) start at DH would seem to be standing in his way, though Ryan Flaherty's (2B, BAL) bat has been heating up of late. Still, it would make sense in the short term for the Orioles to assess whether Urrutia is ready to fill what has been a season-long void during the pennant race, or whether they should hit the trade market for a bat before the deadline.
Tellingly, manager Buck Showalter noted that Urriuta has "handled himself well" against both LHP and RHP on his way to the majors, perhaps indicating a hope that the rookie can seize an everyday role. However, as Playing Time analyst Matt Dodge noted, Danny Valencia (3B, BAL), who owns a career .309/.351/.469 line against LHP in 343 career ABs, is another solid option against southpaws.
For more on Urrutia's potential, see Daily Call-ups.
To address the loss of Andrew Bailey (RHP, BOS), the Red Sox signed veteran relievers Brandon Lyon (RHP, BOS) and Jose Contreras (RHP, BOS) to minor-league contracts. What are the chances that either will contribute significantly to the Red Sox down the stretch?
As noted in the Baseball Forecaster, Lyon posted the first sub-4.00 xERA of his career in 2012 but there were some concerns that this level was "likely just a blip." Lyon's 34 IP with the Mets this season confirmed the fears, as his Dom regressed and his Cmd slipped back below 2.0, where it had sat for the three seasons prior to 2012. Perhaps manager John Farrell, under whom Lyon had that banner season a year ago, simply has the magic touch with Lyon. But more importantly, Lyon won't be of much use to fantasy owners.
A healthy but aging Contreras could be a bit more interesting. As his effectiveness as a starter began to wane, Contreras found new life in the Phillies' bullpen in 2010, boosting his Dom to 9.1 and his BPV to 117. He has had trouble staying on the field during the next two seasons, pitching only 28 innings, but his Dom remained high. This season, he struggled in May with the Pirates but seemed to find his groove with Triple-A Indianapolis, posting a 24/5 K/BB with only 2 ER in 19.1 IP. Health will always be an issue, but he's been an effective, highly skilled reliever otherwise.
Shane Victorino (OF, BOS) re-aggravated his injured hamstring July 19 and is day-to-day, which should benefit Jonny Gomes (OF, BOS) and Mike Carp (1B/OF, BOS). After a slow start to the year, Gomes has begun to heat up in June and July, hitting over .300 in both months, though he has abandoned the patient approach he had adopted the last two seasons. Gomes has gotten his ct% headed back in the right direction after two seasons of decline, but his xBA, under .240 for the fourth straight season, remains unconvinced that he will be anything but a BA drag. On the plus side, Gomes is actually hitting for a better average against RHP (.253) this season after struggling throughout his career (.224).
Still, it might be best if the team let Carp handle the RHP, given that he has posted a 1.034 OPS against them this season with 7 HR in 113 AB.
With Clay Buchholz continuing to crawl as he works his way back for a neck injury, Brandon Workman (RHP, BOS) appears to have solidified a job as Buchholz's stand-in, at least for the time being, by taking a no-hitter into the seventh inning of a July 14 PQS-5 no-decision against the A's. While perhaps lacking the ceiling of more highly touted prospects who have attracted far more attention, as described in last week's Daily Call-ups, Workman could eventually establish himself as a middle-of-the-rotation mixture. In the short term, he could also serve for fantasy teams a similar role as he currently has for the Red Sox: capable fill-in.
Zoilo Almonte (OF, NYY), who had been holding his own since his recall, has hit the disabled list with an ankle injury, and if Curtis Granderson (OF, NYY) has his way, there will be fewer ABs for him to return to in early August.
Almonte was able to maintain his ct% (84%) in New York, and while his power may be a bit below average, he did show an ability to steal a base (3-for-4).
While Melky Mesa (OF, NYY) took Almonte's spot on the roster, and Vernon Wells (OF, NYY) is likely to recapture some playing time in the interim, it is Granderson who poses the biggest threat to all of the players mentioned. Granderson, whose season has already had a couple of false starts, hopes to being a rehabilitation assignment in about a week.
With Derek Jeter (SS, NYY) back on the disabled list, having strained his quad in his first game back from an ankle injury, Eduardo Nunez (SS, NYY) remains a candidate to take a low-cost flier on.
In July, Nunez struggled with his ct% (71%) and bb% (3%) after returning from an injury of his own, suggesting he may have been pressing to make up for lost time. He is typically a high-80s ct% hitter who at least takes the occasional walk. If he can resume getting on base, his above-average Spd should still be there for those needing to roll the dice in the hopes of moving up in SB.
Don't look now, but Ricky Romero (LHP, TOR) may be turning things around. Over his last four starts, Romero has allowed 9 ER in 27 IP, with a 21/6 K/BB.
That may not be enough to erase a season and a half of struggles, but the improved control is a particularly encouraging. In a rotation currently featuring Todd Redmond (RHP, TOR) and Esmil Rogers (RHP, TOR), another opportunity may well eventually come.
J.A. Happ (LHP, TOR) is likely to beat Romero back to the majors, however. Happ was dominant in a July 18 rehab start at High-A (5 IP, 3 H, 0 BB, 7 K) and is now set to join Romero at AAA-Buffalo. If things go well, it is not completely out of the question that he could be activated soon. Happ was hit-or-miss in the early season (43%/43% DOM/DIS) but had shown enough skills growth in 2012 to offer hope that he might yet fulfill his potential.
For more information about the terms used in this article, see our Glossary Primer.
Free Weekly eNewsletter
The industry's #1 analytical weekly e-mail newsletter is ABSOLUTELY FREE!
More Information
Shopping Cart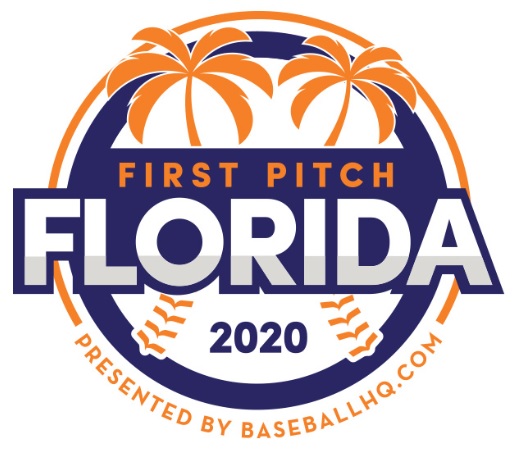 Inaugural Event!
February 28-March 1, 2020
St. Petersburg, FL
Early-bird registration now open!