DAILY MATCHUPS: Friday is Megill night for Mets
By Ray Murphy

@RayHQ
April 29th, 2022 9:00am
Quickstart Guide on the above table:
"Rating" is the overall score for today's starting pitchers matchup. K / ERA / WHIP / Wins are the individual components that go into the composite "Rating".
Each of those five columns are sortable and set roughly to a 3.0 (positive) to -3.0 (negative) scale.
Best Starts scores are 0.5 and above, and display in green type
Judgement Call scores run from 0.4 to -0.4 and display in black type
Weak Starts scores are -0.5 and below, and display in red type
Player name links to go to an individual pitcher's PlayerLink page for YTD stats, metrics and deeper analysis
This DAILY MATCHUPS page will be live on the site each day around 9am ET.
Other links/details:
Today's Overview/Schedule/Weather: A full slate of 15 night games on Friday, with weather across the country looking pretty benign.
Notable Starts:
Tylor Megill's only clunker in his four starts to date was, perhaps coincidentally, his only home start (against SF). He's back home tonight to face the Phillies. His spikes in velocity and GB% have gotten a lot of credit for his fast start, but it's really been control gains (3% BB in 2022, vs. 7% in 2021) that are driving his early breakout. Despite running a lineup that sometimes resembles a slow-pitch softball team, the Phillies are actually in the bottom half of the league in walk rate so far.
Aaron Nola opposes Megill tonight, coming off his own best start of the season last time out. Not coincidentally, that gem from Nola was the only start of his four this year in which he did not allow a HR. That makes for an obvious key tonight; much like above, the Mets are a mid-pack team in terms of HR, so this is a good spot for Nola to turn his HR-supression efforts into an actual streak.
Nestor Cortes has been both lucky and good so far: a 24% hit rate and 89% strand rate speak to the luck factors in his favor, but a 5% walk rate and 45% "no that's not a typo" strikeout rate say there's plenty of skill on display here too. A struggling Royals offense, now missing Adalberto Mondesi, offers an attractive matchup tonight.
The Twins are handling Dylan Bundy very carefully, as he has yet to crack 80 pitches thrown in any of his three starts. But he's been quite effective as a five-and-fly guy with MIN: only 1 ER allowed, and 1 BB/12 K in 15.3 IP. He's seen some stout opposing lineups too, in SEA/BOS/CHW. It doesn't get any easier tonight, as he faces the Rays in Tampa.
Matt Brash is flashing velocity, a decent SwK rate, and a very nice 62% GB% through the first three starts of his career. Unfortunately, after 1 BB/6 K in his debut outing, the subsequent two starts have yielded 10 BB/7 K in 9.2 IP. Needless to say, that isn't going to work, even if you are throwing double-play grounders on most of the balls actually put in play.
Rich Hill gets the nominal start for the Red Sox tonight, but he's expected to be backed with a bulk relief appearance from Tanner Houck, who missed Boston's trip to Toronto this week. Besides the downgrade in opposition, Houck is well-rested after making a 1.2 IP bullpen appearance rather than his last start. And with the Boston bullpen worked fairly hard in Toronto, it's entirely possible that the Hill/Houck tandem will cover this entire game, giving Houck a great shot a Win.
Quick Pitches:
Aaron Sanchez's first start for the Nats looked like his recent vintage, and that's not a good thing: 1 BB, 1 K in 4.3 IP, and lots of balls in play. Four swinging strikes in as many innings just doesn't cut it in today's game.
Spencer Howard is not listed above, but for his second game off the IL, he'll again follow opener Garrett Richards. After a 39-pitch bulk reliever effort last weekend, pitching behind an opener is actually good news, as that's probably the only way Howard qualifies for a Win. The good news is that with 0 BB/9 K in 5 IP so far, Howard's looking effective and could be more interesting once he stretches out.
Tyler Anderson has thrown 4.0, 4.0, and 4.2 IP in three appearances this year (the last one his only start). But after reaching 80 pitches in his last outing, he's stretched out enough to at least finish the fifth if he's effective, which makes this a somewhat appealing matchup against the Tigers at Dodger Stadium.
For more information about the terms used in this article, see our Glossary Primer.
Free Weekly eNewsletter
The industry's #1 analytical weekly e-mail newsletter is ABSOLUTELY FREE!
More Information
Shopping Cart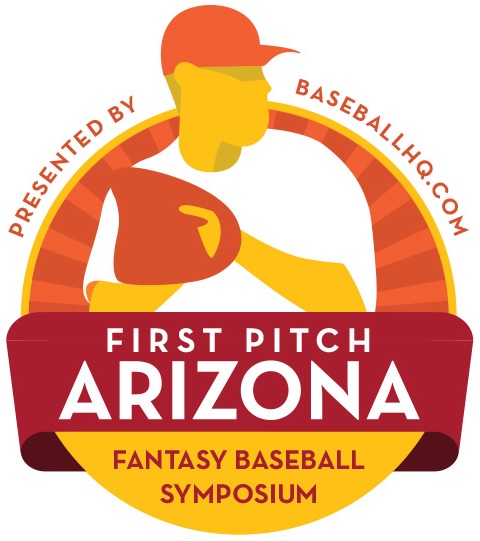 November 3rd-6th, 2022
Sheraton Mesa Wrigleyville West
EARLY BIRD REGISTRATION NOW OPEN
!