CHASING THE 2016 NFBC: Will this be the year we celebrate?
By Glenn Lowy
February 23rd, 2016 12:02am
As the final bell rang on the 2015 baseball season, I heard the cries across the fantasy baseball landscape that I've dreamt of hearing since I first joined the NFBC back in 2009. "Glenn won the NFBC Main Event!!! Glenn won the NFBC Main Event!!!" Unfortunately, wrong Glenn. The figurative cries weren't for Glenn Lowy, but for long time high stakes competitor Glenn Schroter, who took down fantasy baseball's most prestigious championship.
Not that I'm bitter or anything. I've known Glenn Schroter for as long as I've played high stakes fantasy sports and he's a great player and a great guy as well. His championship was hard earned and well deserved. Besides, my therapist says I should recover in time for this year's drafts.
So how did we do last season? Our Glenneration X / BHQ team, while not winning a championship, still had a decent showing. Eventually finishing 27th overall out of 450 teams and cashing in league, it did reach as high as 15th overall and 1st in league during the season's last month before fading the last couple weeks.
And what went wrong those last couple weeks? What could we have done differently? Injuries, lost roles, bad performances, bad decisions. They all played a part. Still, in a long season, all teams suffer through injuries, lost roles, et al, and most teams typically finish where they should finish.
So we're back for another try. We'll take the lessons of last season and apply them to this year and Chase the NFBC once again. This will be my 8th year entering the NFBC Main Event, my 4th partnering with BaseballHQ.com for an entry that we'll again follow in this series. One difference this year from our past Glenneration X / BHQ entries: This will be the first year I'll be drafting our team live in Las Vegas; all previous entries took place online.
The draft is scheduled for Thursday, March 31st at the Bellagio, and the draft roster includes some of the most successful high stakes fantasy players in the industry: Dave Potts, KJ Duke, and John Pausma, among others. We'll have our work cut out for us in this league. So we'd better get to prepping.
Prep Drafts
As an active high stakes fantasy football player as well, I typically don't switch the clock to baseball until after the Super Bowl, which marks the end of the fantasy football playoff contests. That leaves us the next 6 weeks to crunch all the numbers and take in all we need to learn in preparation for our draft. We'll be studying BHQ tools over these next few weeks, and writing here about what we've learned, players to target, players to avoid, values to be had.
However, one of the best prep tools for any big draft are practice or prep drafts. They allow you to get a feel for draft flow, to learn where players you covet typically fall, to work out strategies for roster construction. In days of old, these were mock drafts. Today, the NFBC offers a better, more accurate way to prep draft for its high stakes players through its Draft Champions contest—or as it's typically referred to, "Slow Drafts."
These are paid leagues which makes its results a more accurate assessment for where players should or will fall. In fact, the NFBC ADP is typically garnered from these draft results, and have become the gold standard for ADP in the hobby. The slow draft format also allows for studying of several options as one's pick comes up, creating a learning platform in just taking part in the draft. Its 50 rounds also forces a deeper surveying of the player pool than is typical.
I just finished up taking part in my first and probably only Draft Champions (DC) draft of the year, an annual invitation-only DC named the Mia draft for Mia Martin, the little girl of one of this draft's participants and the inspiration for this one special league. The following is the resulting roster for this first draft of my fantasy baseball season, with some brief comments on the thoughts behind some of the earlier picks.
1.5 - Carlos Correa SS - Power/speed stud at a position with limited options that provide either, let alone both.
2.11 - Buster Posey C - Anyone sensing a positional scarcity bent?
3.5 - Gerritt Cole P - Chosen as our ace over Price due to league, home park, and ascending career arc.
4.11 - Ryan Braun OF - Risky, but seems late for a 5-cat talent. Swing for the fences in a 2000-team contest.
5.5 - Miguel Sano UT/OF - Immense power potential. Feeling light on power off of Correa/Posey/Cole start.
6.11 - Zach Britton RP - With no FAAB in the DC format, secure closer options are critical.
7.5 - Michael Wacha SP - Wanted upside SP2 here, unsure I went the right direction over Stroman or Tanaka.
8.11 - Evan Longoria 3B - Options at the position getting scarce, feel lucky to find secure power at 3B this late.
9.5 - Lucas Duda 1B - More power, can you ever have enough? Plus my first Met.
10.11 - Devin Mesoraco C - Risky, but with upside. More power potential at a position with not a lot of it.
11.5 - Jon Papelbon RP - The fans hate him in DC. I'll be a fan if he holds the role with the resulting SV ops.
12.11 - James Shields SP - Late for the ace in PETCO and +/- 200 K's. On the decline or buying opportunity?
13.5 - Mark Teixeira 1B/CI - More power if he can stay healthy. No guarantee, but no Greg Bird either.
14.11 - Michael Pineda SP - Just stay healthy.
15.5 - Jean Segura SS/MI - Enough with power, I better get some SBs and soon.
16.11 - Steven Souza OF - Should keep a primary role in a crowded OF and could return 20/20 if he does.
17.5 - Rusney Castillo OF - New swing finally help flip thebswitch? I'd be happy with just regular ABs and SBs.
18.11 - Trea Turner 2B - Waited too long for 2B and forced to go with upside, even one unsure of a role.
19.5 - Alex Wood SP - Speaking of unsure of a role, but Ryu still injured so opportunity for a bounceback.
20.11 - Anthony DeSclafani SP - Breakout candidate? Depends on the break of his knuckle curve.
21.5 - Nori Aoki OF - Should leadoff for the Mariners and provide unexciting BA, R, and SB help.
22.11 - Fernando Rodney RP - Currently the favorite for saves in SD. Seems late for a probable closer.
23.5 - Jose Peraza 2B - Another prospect as insurance for Trea Turner. Hopefully one hits.
24.11 - Carlos Beltran OF - Should still be the starter and can still hit, but can he stay healthy?
25.5 - Derek Holland SP - Once was thought of as potential breakout SP, now just don't break anything else.
26.11 - Edinson Volquez SP
27.5 - Tyler Saladino - 3B/SS
28.11 - Josh Hamilton OF
29.5 - Wade Miley SP
30.11 - Zack Wheeler SP
31.5 - Chris Iannetta C
32.11 - Alex Cobb SP
33.5 - Marlon Byrd OF
34.11 - David Freese 3B
35.5 - Alen Hanson 2B - Yet another prospect at the position as Peraza insurance who was Turner insurance.
36.11 - Johnny Giavotella 2B
37.5 - Homer Bailey SP
38.11 - Omar Infante 2B
39.5 - Archie Bradley SP
40.11 - James Loney 1B
41.5 - Garin Cecchini 1B/3B
42.11 - Trayce Thompson OF
43.5 - Daniel Nava OF
44.11 - Jimmy Rollins SS
45.5 - Justin Morneau 1B
46.11 - Kirk Nieuwenhuis OF
47.5 - Nolan Reimold OF
48.11 - Jake Petricka RP
49.5 - Austin Barnes C
50.11 - Braden Shipley SP
My drafts in March and April will likely look a lot different from ths one. In fact, they'd better!! Still, for a preliminary prep draft, a lot was learned. And after all, that was the whole point. Six more weeks to prep. I'll need it.
For more information about the terms used in this article, see our Glossary Primer.
Shopping Cart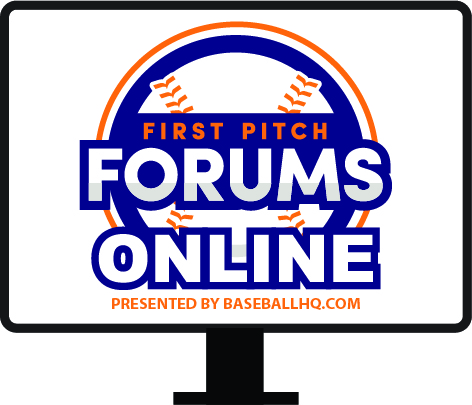 Our virtual First Pitch Forum returns!
Three online-only events: March 5, 11, 17
Join us live, or watch when you want
Just $19!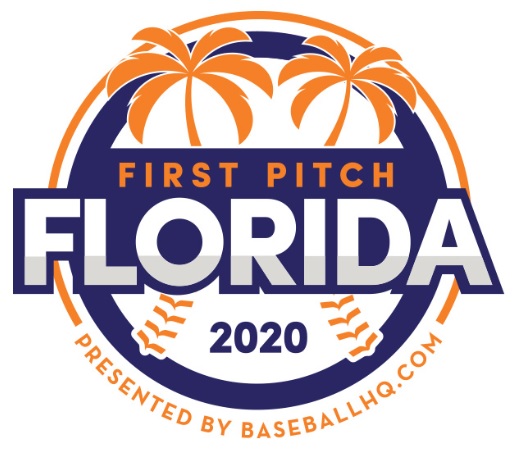 Inaugural Event!
February 28-March 1, 2020
St. Petersburg, FL
A few seats still left!