CHASING THE 2016 NFBC: Choosing our Main Event draft slot, ADP and KDS
By Glenn Lowy
March 8th, 2016 12:02am
My 5-year-old twin baby girls started kindergarten this year. I think back to when I was in kindergarten ... ummm, we'll say a couple years back. I don't remember much of that time—but I do remember we learned letters; the alphabet. The first building blocks of learning.
My girls? They learned the alphabet in pre-school, and probably knew it before then from Dora or Internet learning tools. In kindergarten, they are already learning to read. Words, phrases, sentences, paragraphs, books—so far ahead of where I was when I was their age. And my son in 3rd grade? I think he just passed his first advanced calculus exam!
Still, letters—whether learned in kindergarten when I was 5, or when practically still in the womb like my children—were the start of everything that followed.
For the NFBC Main Event, we start the process of our Main Event drafts with letters as well, KDS, and one of the main tools we use to determine where we want it set is another group of letters, ADP.
What is KDS?
KDS, or Kentucky Derby Style drafting, is the process for which we help decide our ultimate draft spots for any NFBC draft. Rather than a draft order being determined by a randomizer giving us no input into our eventual slot, the NFBC allows us to predetermine our preferences. If we prefer an earlier pick, we can just set our preferences, or the KDS, 1 through 15. However, if we prefer the middle or the end, we can adjust accordingly. Something like 5-10, 1-4, 11-15 for the middle or even 15-1 if we prefer the back, or any variation thereof.
Why would we want anything but the earliest spot possible? Well, I typically follow that line of thinking and set my KDS 1-15. However, if one were to feel that the 1st round were pretty close in value from front to back, but saw a definitive tier drop somewhere in the 2nd round, they may prefer a back-end or middle slot.
So let's compare the NFBC's current ADP to BaseballHQ.com's current rankings to see if there's any discrepancies we can take advantage of with our KDS.
ADP vs BHQ
The current 1st round NFBC ADP for 181 preseason drafts to date reads as follows:
Trout, Goldschmidt, Harper, Kershaw, Donaldson, Correa, Machado, Arenado, Stanton, Rizzo, Bryant, Altuve, McCutchen, Cabrera, Scherzer.
The 2nd round:
Pollock, Betts, Gordon, Posey, Arrieta, Abreu, Encarnacion, Davis, Marte, Springer, Sale, Bautista, Bumgarner, Fernandez, Schwarber.
Now there are obviously team construction strategies that might come into play here. If you wanted to pair up the best pitcher/hitter combo as your 1st two round foundation, you might choose the back end to pair either Scherzer or Arrietta with one of the strong hitting options still on the board at that turn. However, for the purposes of this exercise, we will leave team construction preferences out of the equation and simply look at discrepancies between KDS and the BHQ rankings.
For the BHQ rankings, we'll use the 15-team dollar values on their Batting Projections page. We'll work our way down from the highest value until we see some interesting variance from the NFBC KDS.
Paul Goldschmidt was 1st at $35. No big surprise there and Goldschmidt has regularly found himself in the top 3 of most NFBC drafts to date.
Mike Trout was 2nd at $33; 3rd is Bryce Harper at $32. No surprises so far, as the top 3 in BHQ values reflect the top three in the NFBC drafts.
So we continue down the list—and what have we got here? Jose Altuve surprisingly lands tied for 3rd at $32, exactly the same value as Harper. Yet in the NFBC ADP rankings, he falls 12th.
The next player on BHQ's projection page represents even a bigger discrepancy. Mookie Betts, again at $32, again the same dollar value as Harper. However in Betts, we've found the 1st top 15 BHQ player who's fallen out of the 1st round of the NFBC ADP.
So only five players into our exercise, an opportunity has already presented itself to take advantage of our ability to KDS our draft slot for our NFBC Main Event and set ourselves up to choose not one, but two top-five BHQ options if we so choose by setting ourselves up towards the back end of the draft.
As we work our way through the top of the BHQ rankings, we find additional players who would represent values if set up to be taken in the 2nd round, AJ Pollack, Dee Gordon, and Edwin Encarnacion.
And a little outside of the top 15 batters in BHQ's projections, we see even more values if we want to extend our KDS decisions to the 3rd or 4th rounds or later in Cain, Braun, Votto, and others.
Summary
So have you made your KDS decisions? Even more pertinent to the subject of this series, have I made mine? We still have a couple weeks to decide. And when we do, we'll see if our decisions help in obtaining the players we find values against ADP, and more critically against the players drafting in our Main Event league.
For more information about the terms used in this article, see our Glossary Primer.
Shopping Cart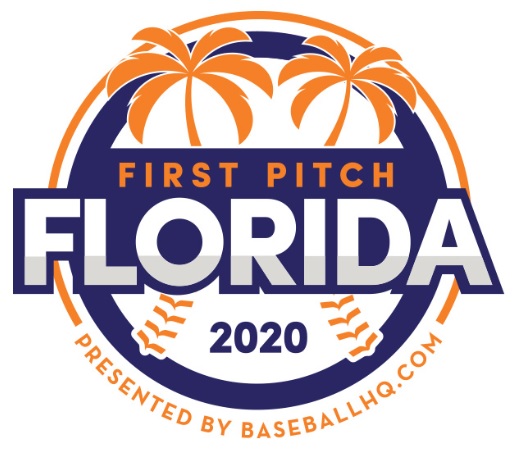 Inaugural Event!
February 28-March 1, 2020
St. Petersburg, FL
A few seats still left!