CHASING THE 2015 NFBC: Stumbling out of the gate; can we recover?
By Glenn Lowy
May 19th, 2015 11:04pm
In a little less than three weeks time, the sports world will be focused on Flushing, Queens, here in the great city of New York. No, not at CitiField and Matt Harvey, Jacob deGrom, David Wright and the rest of the Mets. Hopefully that time will come in October. Instead they'll be focused next door, at Belmont Park, and the latest thoroughbred to try to break the 36 year drought since Affirmed last won racing's Triple Crown.
After American Pharoah's dominant performance at the Preakness, running away to a 7 length victory, some may not have noticed that the horse got off to a poor start, even stumbling out of the gate. In American Pharoah's case, it wasn't how the great horse started, but how it finished. The same applies to most things in life, including fantasy sports.
Our Glenneration X / Baseball HQ Main Event team has also stumbled out of the gate, and at the one-quarter point of its season is sitting in 12th place of its 15-team league, a full 45 points out of the league lead. They say it takes about a quarter of the fantasy baseball season to get a feel for how your team stands. Well if that's the case, our team's feeling pretty sickly right now.
Still, baseball's a marathon, not a sprint. There's plenty of season left until the home stretch and Ron Shandler has taught us to "exercise excruciating patience." My own NFBC history even offers evidence that things can turn around. Back in my first attempt at the NFBC Main Event back in 2009, my team stood in 329th place out of 330 teams in the Overall at the end of May, but had recovered to 14th Overall by the end of August.
So can this fantasy baseball team pull an American Pharoah and recover from its early stumble to pull out a victory? It won't be easy, but in looking at some of the key assets on this team, there's many reasons to feel that things can only get better.
Andrew McCutchen - When you take a player like Andrew McCutchen with the third overall pick in a draft over some players with a higher ceiling, you do so for the reliable 5-category production. Thus far this season, McCutchen has only been reliably bad. A consistent .300/20/20 producer, his current .233/4/2 line after six weeks is a bit unexpected. Perhaps his "lower body soreness" during the spring should have been taken more seriously. However, there have been recent signs that he's getting healthier. Over the past two weeks, he's started running a bit, stealing both his bases to date, while also matching his HR total from the first 5 weeks. If this is the start to McCutchen's return to reliability, it'll go a long way towards making this team viable again.
Chris Sale - 5.05 ERA, 1.36 WHIP. No those aren't the ratios of my 7th starter drafted in the 23rd round. It's those of my ace, drafted in the 2nd. When I drafted Sale and Price at the 2/3 turn, I thought I had set up my staff to compete at the top of this league's pitching categories, and that pitching would be the least of my worries. While Price hasn't been dominant, Sale has been disastrous. However, Sale's last start produced 11 Ks in 8 innings while allowing only 4 baserunners. That's the Sale I drafted in the 2nd! Like McCutchen, if Sale is another foundation player that's starting to play like one, it can only mean good things for the balance of the season.
Jonathan Lucroy - When we draft a catcher in the foundation rounds like I did with Lucroy in the 4th for this team, the upside is a big edge in a scarce position, usually at minimum for BA. The downside of course is that catchers sometimes get hurt. This season, they've gotten hurt a lot. What makes things worse is that when catchers in a 15-team league get hurt, the options to replace are slim and more often more a negative than a positive, usually again for BA. For the couple weeks before I decided no catcher was better than Lucroy's replacement, Chris Ianetta, he proved this point. However, Lucroy has just been cleared to start catching bullpen sessions and is gearing up for a return by the end of this month to help this team, hopefully again at least for BA.
Albert Pujols - When we chose Pujols in the 5th round of our draft over Freddie Freeman and Victor Martinez, we did so due to the belief that he'd provide the most power. So far so good in that regard, as his 6 HRs surpasses Freeman's 5 and Martinez's 1 HR to date. However, what we didn't expect is the drag his .233 BA would have compared to Freeman's .313. While Pujols is definitely on the downside of his career, he's never produced less than a .278 BA for any season previously where he played at least 100 games, and his season to date xBA is right around that .278 mark. So unless he's hit that proverbial cliff, he's due for some positive regression. Now if he has hit the cliff, this team may be falling down the cliff with him.
Jay Bruce - Tony Gwynn Jay Bruce isn't. Still .190? He isn't Mario Mendoza either. Bruce is still showing pop and stealing the occassional base and before last season had at least hit in the .250s for several seasons prior. His hit % is by far the lowest it's been in his career. I have to believe it corrects itself somewhat the rest of the season.
Masahiro Tanaka - You play with fire, sometimes you get burned. When NFBC Hall of Famer and former Main Event champion Steve Jupinka saw that I had drafted Tanaka on 2 of my 3 Main Event teams, he texted me that I'm drawn to risk like a moth to flames. It's not so much risk though that attracts me to players like Tanaka, but the upside and huge profits that risk can sometimes provide. Before Tanaka's latest injury, he was starting to show that upside. Unfortunately, he went down. But he's started throwing again and is still possible for a return by month's end or shortly after. If he does return, and picks up where he left off, and most importantly stays healthy, there's still plenty of time for those huge profits to be realized.
Roughned Odor - Show me twice. There are some in the NFBC who believe in this Missouri Missouri rule. I wish I did before drafting Odor in the 12th. Enticed by his power/speed combo shown the 2nd half of last year, I thought he was a nice pickup for my MI spot. Unfortunately, he couldn't show me twice and is now in the minors. Luckily he did stick around long enough to sabatoge this team across all 5 categories for a month. For now, he's been replaced by Asdrubal Cabrera and Omar Infante. Both far from sexy pickups and past their prime, they still should at least limit the damage from my MI spot until I can find a possible difference maker. Even if I can't, not all players on your roster need to be that difference maker. Sometimes it's good enough if they're just not the roster killer Odor has been this season.
Austin Jackson/Desmond Jennings/Coco Crisp - These three OFs represented a significant portion of the drafted speed for this team. Unfortunately you can't steal bases or score runs from the DL. Each of these players have spent the majority of the season on the shelf due to various ailments. Crisp is back however, and Jackson and Jennings shouldn't be too far off. If they can return healthy, it should be a big boost to the runs and SB categories they were originally drafted to support.
Dellin Betances - I should have known better. All the signs were there in the spring. Still, I drafted Betances as this team's 2nd closer. Six weeks and only one save from Betances later, I hopefully have finally completed my season long search for Betances' replacement in this past Sunday's FAAB. After failed flyers on Latroy Hawkins, Joe Smith, Ed Mujica, and Chris Hatcher, I bit the bullet and spent triple digit FAAB to obtain Brad Ziegler this week. Reed's been demoted, Ziegler's been solid all season, and has produced in the role previously in his career. If he can replicate that run again, it'll close up a gaping hole for our hopeful return to relevance the rest of the season.
Summary
It's apparant that a lot's gone wrong for this team this season. However, it hasn't been all bad. There have been players who've lived up to their draft spots and expectations like Nelson Cruz, Howie Kendrick, Manny Machado, and Drew Storen. There have been some who've exceeded expectations so far as well like Mark Teixeira, Wilmer Flores, Alfredo Simon, and Kyle Gibson. And there's even been a player who we had no expectations at draft time because his extremely needed production has come in the form of a FAAB pickup in Aaron Harang. Unfortunately, the positives of these players have thus far been far outweighed by the negatives of those who've failed to date.
However, not all is lost.... yet. Extreme patience. Marathon. It's a long season. All that good stuff. Some players are already showing signs of a turnaround. Some others are producing metrics that show a possible turnaround may be coming. Others are getting ready to return from injury. We've stumbled out of the gate, but an American Pharoah finish is still possible. Over the course of rest of the season, we'll find out if this horse has legs.
For more information about the terms used in this article, see our Glossary Primer.
Shopping Cart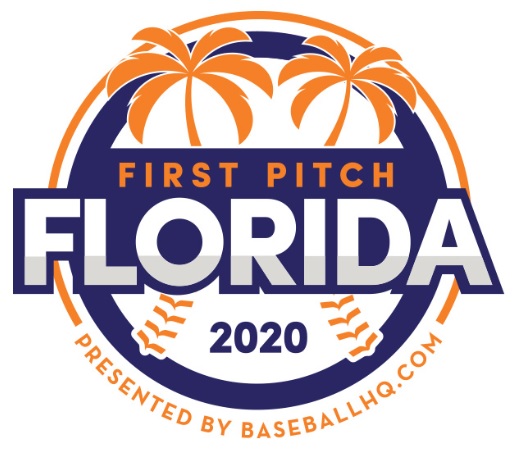 Inaugural Event!
February 28-March 1, 2020
St. Petersburg, FL
A few seats still left!