CHASING THE 2015 NFBC: So close yet so far
By Glenn Lowy
September 22nd, 2015 11:03pm
I recently spent back-to-back weekends in NYC and Las Vegas drafting high stakes fantasy football teams for each of the prominent national contests. The NFL season is underway and along with it a million dreams of fantasy football glory. For all of us in local leagues or national contests, in season long or daily, whether playing for a dime store trophy and bragging rights, or a million dollar check, the dreams are fresh, and much more importantly still very much alive.
For those of us who play fantasy baseball, though, the long, hard-fought season is near its end. Very few still remain in contention for our league or Overall titles. For some, the season's been over for some time already. The dreams so fresh and alive six months prior are now extinguished.
NFBC Overall Title
Our dreams of the 2015 NFBC Overall title, are, unfortunately, one of those dreams. As I write this article, we find ourselves in 17th place out of the 450 overall entries. I know, I know, not bad and there are two full weeks left. Anything can happen! And part of me wants to believe. Even my own personal NFBC history says "Maybe." In 2010, only my 2nd season playing in the NFBC, an incredible 3-day run with only 2 1/2 weeks left in the season propelled my team to jump an amazing 10 spots from 12th to 2nd overall. Though over the final couple weeks that remained that year, I fell short of catching eventual winner and NFBC Hall of Famer Steve Jupinka, it forever convinced me that it's never too late to make that late charge.
So why not this year? Because while on the surface circumstances may seem somewhat similar, the facts are we have more teams to pass, less time to do it in, and worst of all, a lesser team to try to do it with. Reality is that this team, in its current state, with its current holes is just not capable of that kind of an enormous jump.
So we'll have to settle for trying to make one last run at finishing at least in one of the Overall cash spots (the top 11 get Overall cash), and we'll leave the Overall Championship battle to Don Warner, Glenn Schroter, and Mike Mager, currently battling it out at the top of the heap. Good luck to each of them. In just two weeks, one of them will be added to the relatively short list of past NFBC Overall Main Event Champions.
League Title
Though the NFBC Overall championship is not in the cards this season, we still have a lot to play for these last two weeks. There is the aforementioned overall cash spots still within our grasp. And there's a little matter of the Main Event league title. As I write this, I am in 3rd place in the league. However, only 1/2 point out of first with 116.5 points. Sitting only a stone's throw (or in this case a tiny pebble's throw) away tied in first with 117 points are the wire-to-wire league leader Pat Gallagher's Crusaders and former NFBC Main Event Champion and 2-time daily DraftKings and FanDuel millionaire Dave Potts' Low Talkers.
A half-point away, two weeks to go, two tremendous players to pass. Multiple thousands in cash and my 3rd Main Event league title in my seven years playing in the balance.
In looking over the league standings, I see a handful of points within my reach. I'm only .0001 away from gaining a point in batting average; .008 away from a point in WHIP. Only one SB away from stealing a point there. One victory away from winning a half-point in that category. And one closer doing his job one night from saving a half-point in that one.
So my decision making goes from the balanced approach needed for the Overall to a more specific league category focus necessary to take down the league title.
Thus my grab of Micah Johnson off the waiver wire in this past Sunday's FAAB. Or my starting of 3 closers and a pair of 2-start pitchers in this week's lineup. The time for season-long analysis is over. I need production now, and specific production at that. BaseballHQ.com helped get us here by providing the information to make the right season long decisions. Now category specific decisions will have to bring us home.
Summary
It's been an exciting and rewarding season. A season whose first one-third got off to a horendous start and left us near the bottom of the league and Overall standings. But also a season that saw a furious run during the season's middle third that helped us roar back into contention for both the league and Overall. And a season whose final third hopefully rewards us with Overall cash and a league title. Win or lose however, I'm proud of this season. And even as I move on to football and the dreams that await me there, I can't wait until April and my next attempt at Chasing the NFBC.
For more information about the terms used in this article, see our Glossary Primer.
Shopping Cart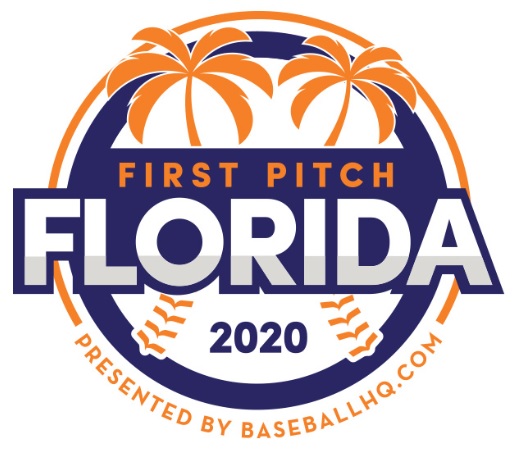 Inaugural Event!
February 28-March 1, 2020
St. Petersburg, FL
A few seats still left!