CHASING THE 2015 NFBC: Inside one week of early-season FAAB
By Glenn Lowy
April 29th, 2015 11:03pm
On the Thursday prior to the first weekend NFBC Main Event drafts in Las Vegas, the NFBC held an invitational auction that included some of the more renowned and successful players of its contest's history. The brainchild of 2011 Main Event runner up KJ Duke, a roster of participants gathered that counted among their accomplishments three NFBC Hall of Fame inductions, five NFBC Main Event Championships, four runner-ups, and countless top 5 finishes. Lindy, Childs, Jupinka, Potts, Zola are some of the more recognizable names in this hobby that were part of the event. Somehow, my name was part of it as well.
The All-Star Auction, as it was named, had an interesting format. It would be played out draft champions style, or as it is more commonly referred to as a DC league. However, unlike other NFBC DCs, this league would not go 50 rounds deep. 30 players is all that would be included on each roster. With 23 starters, that would leave only 7 reserves per team. As if competing in this shark tank wouldn't be tough enough, the format would leave even less margin for error. With little depth to make up for injuries or mispicks, and no waiver wire to look for reinforcements, this would be a league that would be won or lost at the draft.
And only 3 weeks into the season, I've already lost.
Before the season had even started, I had lost my 4th starter, Matt Cain, and my 5th OF, Coco Crisp, to long term injuries, my MI, Aaron Hill, and my backup MI, Josh Rutledge, to demotions, and my 2nd closer, Joaquin Benoit, to a blockbuster trade. Before the season was a week old, my top catcher, Yan Gomes joined the walking wounded, and just last week, my backup closer, Joel Peralta, as well. Throw a handful of lost games each to bumps and bruises from the likes of Kole Calhoun, Brandon Belt, Shin-Soo Choo, Mitch Moreland, and others, and I've yet to have one day where I wasn't taking a zero somewhere in my lineup. Add in underperformances to date from big ticket buys Andrew McCutcheon, Edwin Encarnacion, and Jason Kipnis, and this team's been nothing short of an unmitigated disaster thus far. And one that I have no ability to fix.
Early Season Main Event Returns and FAAB
Fortunately, this is not the case with the NFBC Main Event. Not that a team won't incur the unfortunate ups and downs, injuries, benchings and the like—that is part of every fantasy team outside of the most fortunate. It's that when these inevitabilities take place, we have FAAB to potentially come to the rescue. The NFBC Main Event provides each team with 1000 virtual FAAB dollars to utilize in its weekly blind-bid waivers. If utilized properly, FAAB can provide anything from temporarily relief for injuries to that one difference maker that can carry a team to a championship. For the NFBC Main Event, nothing is won at the draft. The draft just lays the foundation for which team management and FAAB can help carry the day.
At the time of my writing this article, we have just completed the third full week of our fantasy baseball season. Our Glenneration X / Baseball HQ Main Event entry remains competitive in the early going at 94 points in the standings, only 6 points out of first. Of course, with such a small sample size of data creating these standings at this point of the season, one good or bad pitching performance, one strong or weak day of hitting, can have a relatively huge effect on the standings. This was seen this past week for this team as it ranged anywhere from 1st to 8th over that 7-day stretch. Still, it's nice to be competitive at any point of the season, unlike my aforementioned All Star Auction squad.
However, like our All Star Auction team, this team also has holes to fill. The difference being with FAAB at our disposal, we have the means and methods to do so. In a prior week, I was able to buy Aaron Harang in FAAB for this team to take over for the injured Derrick Holland, and so-far so-good in that regard. This past week brought more holes to fill.
This Past Week's FAAB Goals
We had three issues we hoped to address with this week's FAAB.
Coco Crisp, whose elbow concerns went from day to day to surgery and a 6-8 week timeframe the day after our Main Event draft took place, still needed someone viable to cover for his spot and anticipated production. We've tried through the inexpensive FAAB buys of Craig Gentry and Justin Smoak to this point, but the returns have been less than hoped.
Dellin Betances has pitched tremendously of late. Unfortunately late is the key word. His early spring training struggles gave Andrew Miller the opportunity to put a clamp down on the Yankees closer role. Though nothing has formally been announced, Miller's own tremendous pitching of late has pretty much tightened that clamp. Latroy Hawkins, drafted as a just in case backup for Betances, completely failed after only one save. Though Drew Storen has been fine as the top closer for this team, another is needed if we hope to stay afloat in the saves category.
The biggest blow to this team to date comes in the form of one fractured toe on Jonathan Lucroy's foot. How can one insignificant digit have such a devastating effect on our fantasy prospects? Well, the result of that damaged digit is 4-6 weeks without our top backstop, with bleak prospects of finding anything comparable on the wire, though we have no choice but to try.
Thus we went into FAAB this past Sunday with those three objectives in mind, and one other decision to make. Whether to make a play, despite the lack for an obvious need, on the player with the highest ceiling to hit free agency to date, Addison Russell.
This Past Week's FAAB Targets
After reviewing the inventory on the wire, I went into this past Sunday's FAAB hopeful to land three players.
Yimi Garcia - With Betances looking more and more like an 8th inning guy, with Hawkins looking like a 40+ year old guy, and having missed out on the prior available guys in FAAB, Grilli, Familia, and Castro, who went for the extremely hefty FAAB prices of 420, 386, and 289 respectively, I needed saves. Any saves. From anybody. With Peralta freshly DL'd, and Janssen still a few weeks away from being activated, the Dodgers' pen provided a potential short term solution. And Yimi Garcia looked like the best option to provide those saves. However, those saves would be short term. On top of that, Chris Hatcher was another potential option for closing games. I didn't want to overbid for three weeks of a maybe-closer. So the question was what to bid? I knew I didn't need to go anywhere near the Grilli, Familia, or Castro prices. However, the single digit bids that are standard for closers in waiting wouldn't cut it as well. I started out with a mild 39 bid, bumped it to 59, and eventually settled on 69. Not too large a bid that if Yimi was passed over, it would hurt too badly. But not too low a bid that it would put me out of the running for his services altogether. Just in case, I threw in a 14 contingent bid on Chris Hatcher. If I missed out on Garcia, maybe I could still get a piece of this bullpen's potential closer puzzle.
Kevin Plawecki - As anticipated, the waiver wire catcher ranks were barren. It's typically bad enough for a 15-team 2-catcher league. However, with the injuries to Gomes, Mesoraco, Weiters, and on and on, even the dregs typically left on the wire had already been scooped up. However, an injury to another catcher this week, Travis d'Arnaud, brought a new name to the free agent inventory, Plawecki. I used last week's bids on Realmuto and Pierzynksi as a guide on what to bid. Realmuto went for 78, but the runner up bid was for only 25. Pierzynski went for 13 with no runner up bid. I thought I might be able to sneak Plawecki onto my roster on the cheap. I bid 19, and threw Chris Iannetta and a couple of the other unwashed and unwanted into contingency for single digit bids.
Addison Russell - Unlike at the closer and catcher positions, there was no desperate need on my team for another MI. I have Howie Kendrick manning one MI position, while other young upside players similar to Russell were manning the other two spots in Rougned Odor and Wilmer Flores. However, though holding their own for now, both Odor and Flores are young unproven players who could falter at any time. Russell's ceiling also far surpasses that of either of the two already rostered options. I decided to make a play. I knew it would take a significant bid, possibly a very large one. I decided he was worth triple digits to me, but would draw the line short of the 200 mark due to the presence of Flores and Odor. If I could obtain Russell at around that number, it would be worth the price and risk. If not, I still had options I was comfortable with. I settled on 179.
The Results
I lost out on all three primary bids. I did have the runner up bid for both Russell and Garcia, losing 195 to 179 on the former and 88 to 69 on the latter. Close on both, but no cigar. I was nowhere near the winning bid on Plawecki as he sold for 95, a high price for a catcher who'll likely revert to a backup role or sent back to the minors once d'Arnaud returns. Still, it would have been nice to have won all three of these targets, or at least one of them!
Instead of Garcia, I did end up with Chris Hatcher. With the temporary closer role for the Dodgers still not officially named, there's still that hope that Hatcher is awarded the role. And if so, I will have ended up with my desired goal of bagging those Dodgers' saves, and saving 55 in FAAB in the process.
Iannetta will be my temporary catcher in lieu of Plawecki. Honestly if given another shot at buying Plawecki at 96 or settling for Iannetta at 4 until Lucroy comes back, I still might go with the cheaper option. Plawecki's no sure bet to produce and he might be out of the job even before Lucroy returns.
And as for Russell, Flores and Odor will have to do. I did manage to obtain Chris Young as my contingency in the Russell bid group and maybe he can continue his hot start and cover for Crisp these last few weeks until his return. At least I got to settle for an option to fill hole that still needed filling.
So instead of Yimi, Plawecki, and Addison, it'll be Hatcher, Iannetta, and Young. I also grabbed Justin Masterson in another bid group as well. We'll see how these 4 work out. If so, great. If not, next Sunday we try again. We have 23 more Sundays and 813 in remaining FAAB to keep trying.
For more information about the terms used in this article, see our Glossary Primer.
Shopping Cart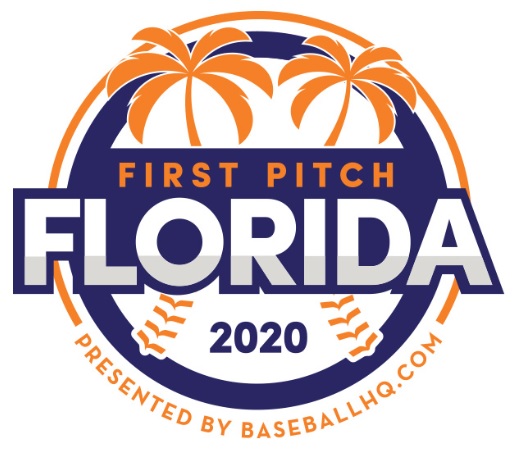 Inaugural Event!
February 28-March 1, 2020
St. Petersburg, FL
A few seats still left!