CHASING THE 2014 NFBC: Some quick strategy thoughts heading into Draft Day
By Glenn Lowy
March 17th, 2014 11:02pm
The Baseball Forecaster has been received, poured over, and highlighted. LIMA, Mayberry, and the CDG have been reviewed, analyzed, and notes taken. Facts/Flukes, Playing Time Today, Speculator, Master Notes, and even the Forums have been kept up with regularly. First Pitch has come and gone. Yes, our BaseballHQ.com-centric path to player prep and analysis for this team is now complete.
With our draft only about a week away, it's time to settle on some draft strategies for this team. We'll be looking to take a somewhat BHQ-centric approach here as well. While we won't be giving away the farm, the following are a few brief thoughts as we count down the last few days.
KDS - The NFBC allows its participants some control over their draft slot by offering KDS or Kentucky Derby Style draft slotting. In the typical setting of a draft order performed at most contests, the first name "out of the hat" gets the number one draft spot, the second name gets the number two, and so on. In lieu of this totally random setting of draft order, at the NFBC the first name out of the hat instead gets its first choice of ANY of the 15 available slots, the second name gets its first choice of those remaining, and so on.
Therefore if a drafter prefers the middle or the back of the draft, his chances of obtaining his desired location increases. For instance, if you feel a player who deserves to be drafted earlier in the 1st round would be available late in that round, you might set your KDS towards that later slot to allow you to both draft that player and get an earlier choice in the 2nd round.
While that would seem to make sense within those parameters, the problem lies in if the player you were gearing up to draft with that later spot doesn't actually make it there. We saw that often in the NFBC Main Event last season, where drafters continuously outdid each other in the drafting of Bryce Harper earlier and earlier. The results being that Harper's Main Event ADP ended up far earlier than his pre-Main ADP, leaving many who slotted their KDS to draft Harper late in the 1st round out in the cold.
The other issue is that while a drafter may be able to forecast the first 2, 4, maybe even 6 rounds if they're exceptionally prophetic, eventually they'd still be left with a poorer draft slot for the balance of the 30 round draft. Todd Zola, among others, provided a mathematical analysis that shows that the "value" of a draft slot through the entirety of a snake draft consistently diminishes from 1 through 15. The earlier the draft slot, the greater the mathematical value.
Though I occasionally deviate, I often just stick to a 1 though 15 KDS. That's what I'll be setting for this draft.
1st Round - Ron Shandler teaches us that historically only approximately one third of 1st rounders actually return 1st round value each season. If we can somehow isolate and avoid those failed 1st round candidates that immediately put us at negative value, it could provide us with an early leg up on our draft competition. Let's take a look at the current NFBC ADP and see what we can figure out.
1.1. Mike Trout - Ron's on board this year. A no-brainer first rounder.
1.2. Miguel Cabrera - There are some whispers out there that Miggy is riskier than normal this year. I don't see it. In my mind, as safe a pick as it gets.
1.3. Paul Goldschmidt- An ascending stat sheet filler. Though I'd like to see him do it again, he could fall off some and still return solid first round value. However, considering he plays a relatively deep position, I sure would like to see him do it again. Did I mention I'd like to see him do it again?
1.4. Andrew McCutchen - A 5-category stud in his prime. He has done it again.
1.5. Clayton Kershaw - He has done it again, and again, and again. The only negative is that he's a pitcher and that carries a risk all its own. See Cole Hamels, Brandon Beachy, Kris Medlen, Patrick Corbin, Jarrod Parker, etc., etc.
1.6. Carlos Gonzalez - Two. That's the number of 500 AB seasons Cargo has in his six major league seasons. I'd say risky is fair.
1.7. Chris Davis - His current ADP is based on a power bat that surpassed the 50 HR barrier last season. 2013... 53 HRs. Wow. However, the previous 4 seasons combined....60. Banking on another 50 may be slightly optimistic.
1.8. Adam Jones - For every full season of his career, his production has increased. Six years running. I'd say a pretty safe bet.
1.9. Ryan Braun - Biogenesis. Need I say more?
1.10. Robinson Cano - It seems like half a decade since the last time Cano hasn't been the top option at his relatively scarce position. Both 25+ HR's and a .300+ BA for each and every one of those seasons during that half decade. Does leaving the friendly confines of The House that Ruth Built for Safeco really downgrade the reliable option that is Cano that much?
1.11. Hanley Ramirez - HanRam's return to 1st round status is mostly based on his ridiculous per game rate stats last season. The problem is there were only 86 of those games that Ramirez wasn't injured last year. And the two seasons prior, those rate stats returned anything but 1st round value.
1.12. Jacob Ellsbury - No one seems to be able to get that one 32 HR season out of their minds. That's even though he's never even reached double digits in any of his other six seasons. Throw in the season destroying injuries he's suffered two of the last four seasons, and maybe the short porch at Yankee Stadium doesn't seem as inviting.
1.13. Bryce Harper - Insanely high ceiling. However, I wonder if those who pushed him up the draft boards last year and saw yet another year of his crashing into outfield walls and falling short of those expectations will be pushing him up the boards yet again.
1.14. Prince Fielder - Prior to last season, Prince had surpassed the 30 HR plateau for seven straight years and had hit at least .299 for three of the previous four. Moving to a friendlier ballpark and a just as friendly surrounding lineup, Prince is a pretty good bet to return to that lofty production. It's not like he fell off a Josh Hamilton type cliff last year either.
1.15. Troy Tulowitzki - Years in MLB... eight. Number of those years with 150+ games played... two. See his teammate Cargo for similar risk expectations.
As anticipated, there are players that have made the NFBC's 1st round ADP due to their consistently reliable production. There are others there with greater risk, but also with upside maybe even higher than those more reliable choices. With our BHQ-centric approach for our team this year and the fact that so many of BHQ resources from Mayberry to LIMA to Portfolio 3 place an increased value on reliability, especially in the foundation rounds, I think you can ascertain from the comments for each 1st round option which may be the targets, and which are the avoids.
Pitching - The NFBC is known for placing a higher draft value on pitching than their local or expert league counterparts. Some of the NFBC's greatest players including all three of their Hall of Famers, Shawn Childs, Lindy Hinkelman, and Stephen Jupinka, have espoused and/or utilized, and certainly have won with, the Shawn Childs named "Dual Aces" draft strategy.
Recently, Jeff Erickson and Chris Liss of Rotowire have promoted taking it a step further. I was recently in a NFBC Online Championships Draft with Jeff Erickson where he followed this strategy by taking ace pitchers with 3 out of his first 4 picks. I think the draft fell well for him, as well as could be hoped for with that strategy, yet he still seemed short to me in power. Not to be unexpected with such an early focus on the other side of the ledger.
Each year, pitching seems to be going higher and higher in the NFBC, and more and more sources seem to be advocating this approach. However, this might provide an opportunity to zig while others are zagging. I've followed and won with the Dual Aces strategy during my time playing in the NFBC. However, I never reach for pitching.
With pitching depth possibly greater than ever and others pushing pitching higher and higher, perhaps this might be a year to try going old school, build our offense first, and look for pitching values later. It's something I'd probably prefer not doing and would let the flow of the draft dictate. However, this year more than any recent year, has created a willingness to let the draft come to me when it comes to pitching.
Summary - Draft day is coming fast. Are we prepared enough? Have we settled on the right strategies? Will the HQ-centric approach we've been focusing on for this team provide the results we're hoping for? A league championship? An NFBC Main Event Overall Championship?
We draft in a little over a week. The first step in finding out starts then.
For more information about the terms used in this article, see our Glossary Primer.
Shopping Cart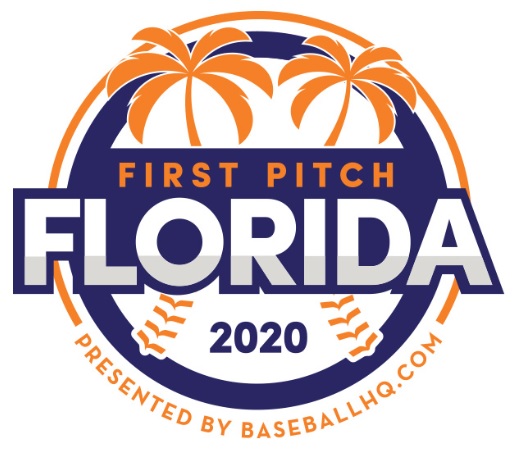 Inaugural Event!
February 28-March 1, 2020
St. Petersburg, FL
A few seats still left!