CHASING THE 2014 NFBC: An HQ-centric swing for the title
By Glenn Lowy
March 5th, 2014 12:02am
In this column's introductory article two weeks ago, we briefly discussed some of the BaseballHQ.com principles ignored last season that helped condemn this team to its disappointing finish. An over-reliance on injured players and those without redeeming skills but with a redeeming role did not yield the results we had hoped. Instead, Cory Hart, Carlos Marmol and others with similar circumstances provided us no (or, in some cases, negative) production.
In hindsight, these were obviously bad choices. So why did we make these decisions at the time? One word.... Value. In Hart's case, a power/average bat who was scheduled at draft time to only miss a few weeks, coming at a 10-round discount, could have turned a huge profit if his claims of being near ready were accurate. Marmol as a closer with the job, available in the late teen rounds, would have been an extremely inexpensive source of saves if he hadn't imploded and lost the role in the season's first month. Granted, both were huge risks. Still, Hanley Ramirez, who was extraordinarily productive for this very fantasy team between his DL stints, and Kevin Gregg, who took over for Marmol as the Cubs' closer (and possibly is the only pitcher in MLB less skilled than his predecessor), both showed what could have been gained if the gambles had paid off. However they didn't, and with the promised BHQ-centric approach to this season, we won't be looking in those directions again.
So with those avenues closed, where do we find the value picks that can be a difference maker for a contending team? BHQ's tenets have thus far determined what type of players to avoid this year, but what about who to target? We thought we'd start by examining some of BHQ's more heralded tools to see if they can uncover some potentially inexpensive profit makers that we'd have interest in. The LIMA Plan, the Mayberry Method, and the Custom Draft Guide are resources that I've skimmed over in the past but will utilize more deeply when formulating this specific team's draft strategy.
The following is a pitcher and a hitter per each tool that now holds a little more intrigue for me since reviewing these resources.
The LIMA Plan
Arguably Ron Shandler and BHQ's most renowned and iconic prep tool, the LIMA Plan searches for players who've achieved minimum levels in certain specific underlying stats that have yet to be translated into corresponding surface stats. It then assigns a grade to each player which could portend an imminent breakout.
Rick Porcello—Porcello is a pitcher that I've rostered off and on for past teams, but never for an entire season. His maddening inconsistency and my bad timing always seemed to result in picking him up not only towards the end of one of his more impressive streaks, but also on the precipice of one his brutal ones. As a result, he's seemed to be both picked up and dropped multiple times for multiple teams of mine over multiple seasons. His pedigree, skills, and current "A" LIMA grade, however, may mean that if he can achieve some consistency this year, a big breakout could follow. At a current ADP just shy of the 20th round, big profit would be the fantasy result.
Andrelton Simmons—A player that I've never had much interest in prior to this point, and one that I've always felt to have somewhat pedestrian skills, Simmons "A" LIMA grade was a mild surprise to me. That is, until I took a closer look at the underlying stats. Of particular interest is his elite speed score that belies his total of only 6 stolen bases last season. If Simmons shows a substantial increase in the SB category—combined with his solid contact and PX for a shortstop—we could be looking at a Jean Segura-type breakout. An additional benefit is that Simmons comes at a price point eight rounds less expensive than Segura.
Mayberry Method
A more recent tool in the BHQ arsenal, the Mayberry Method attempts to equate a player's skill set to its most simple form. It achieves this by assigning a 1 through 5 grade for each of a pitcher or hitter's underlying skills and factoring in reliability as a multiplier to come up with a single numerical score for the player's overall skill level.
Part of my original plan for last year's prep was to utilize the Mayberry Method to uncover players with the skills for a potential breakout. However, last year's top scoring Mayberry player, Josh Rutledge, was a player I had no belief in, causing me to almost immediately reconsider using this resource. This year though, I've committed to looking at Mayberry's findings in further depth.
Christian Yelich—A player whose call-up came with its fair share of hype last season, Yelich's current ADP in the teens suggest that some of that hype has died down a degree. However, Yelich's overall MM score of 75 and 3525 Mayberry grade matches that of more coveted OF's such as Starling Marte and Austin Jackson. If those skills produce not only the similar grades but also similar results, last year's hype may be due for a quick return.
AJ Burnett—There are only 4 other pitchers that have been awarded the same perfect 100 Mayberry grade as has Burnett. Yu Darvish, Stephen Strasburg, Chris Sale, and Jose Fernandez. Not even Clayton Kershaw received as high a score. Do these results convince me that Burnett should be valued on the level of Darvish, Strasburg, et al., or is a better pitcher than Kershaw? Of course not. If it did, I doubt I would have been the one asked to draft and run this team. What it does remind me of however, is that Burnett has been consistently undervalued in recent years, and may even be more so coming off his "almost" retirement and switch of teams.
Custom Draft Guide
The last BHQ resource we'll examine in this column is the one whose end product most closely resembles what we typically see provided by most sites. The "Custom" part of this Draft Guide however is what sets it apart. Instead of providing a one size fits all list of players in draft order or anticipated value, the CDG allows the user to input their own league parameters to provide custom results and a custom guide. The CDG also allows the user to choose from among various forms of the end result dependent upon how the user desires to view these results. We chose the grid view as it groups the players by position and in tiers allowing us to find players that may surprise us by the tier in which they were placed.
Norichika Aoki—Which player does not belong? Harper, Ellsbury, Choo, Gomez, Rios, Holliday, Pence, Marte, etc. etc. etc., Norichika Aoki. If your answer was Aoki, you win the prize behind door number 3. Yet when inputting the parameters for an NFBC Main Event league into the Custom Draft Guide and accessing the grid view, Aoki found himself in the same tier as these other more heralded players, but with an ADP obviously significantly lower. Considering Gomez and Marte were being drafted in similar rounds last year, perhaps this is a signal that Aoki is ready for an increase in value and production as well.
Kris Medlen—Medlen may have been overvalued during last year's draft season. Typically being drafted as a number one or two fantasy starter, his slow start led some to feel he disappointed. This is reflected in his relatively lower ADP this year. Yet as per the CDG, the same skills that led to last year's view of Medlen remain and therefore the same potential production. The good thing this season is that with the lower ADP for Medlen, more profit is out there to be gained.
Summary
The six players discussed above are just some of those we are now more interested in since reviewing LIMA, Mayberry, and the CDG. When the Main Event draft season commences in three weeks, these newly discovered values will now be included among the targets for this team, as well as possibly a few of my teams independent of BHQ.
The avoids discussed earlier however may be limited to this team as these type of extreme risks may still find their way onto another team or few of mine. What can I say? Old habits die hard.
For more information about the terms used in this article, see our Glossary Primer.
Shopping Cart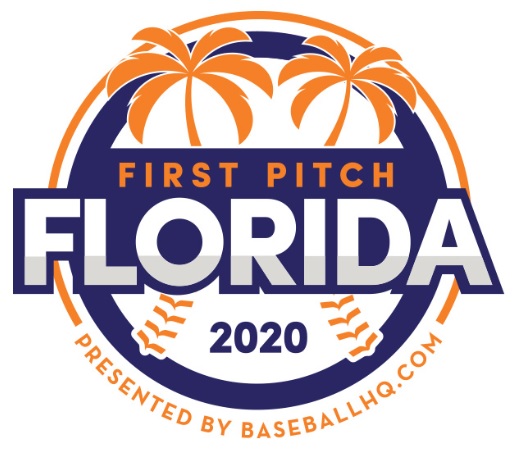 Inaugural Event!
February 28-March 1, 2020
St. Petersburg, FL
A few seats still left!