CHASING THE 2013 NFBC: An introduction
By Glenn Lowy
February 12th, 2013 12:01am
Since the NFBC's inception in 2004, BaseballHQ.com has covered the contest in a variety of ways; from writing strategy articles to entering writers (and sometimes teams of writers) in the event. Our writers and readers have had some significant successes in the contest, as chronicled here.
For 2013, we wanted to take a new approach. We wanted to have an entry that would be managed publicly. We didn't want it managed by an NFBC newcomer; we wanted insight from a successful veteran of the format. Although several of our writers, including myself, have track records of success in the NFBC, none of us were the right fit. So we looked outside of our staff for a candidate to enter the NFBC and write about it for us. But not too far outside...
When we hire new writers, they almost always come from the ranks of our subscribers. So, when we went looking for an NFBC writer, we stuck with that approach. And we found Glenn Lowy, a BHQ subscriber and highly successful NFBCer. Glenn will be managing the BaseballHQ.com entry in the 2013 NFBC Main Event and writing about it as he goes. After this week's introductory piece, Glenn will write a few pre- and post-draft articles in March/April, and then various in-season articles as well.
—Ray Murphy, Managing Director, BaseballHQ.com
For fantasy sports enthusiasts who play multiple sports, the final whistle of Super Bowl XLVII represented not only the end to the NFL season, but also the time to shift our fantasy sports focus from fantasy football to fantasy baseball. With pitchers and catchers yet to report, the WBC still weeks away, and multiple free agents still unsigned, there would seem to be more than enough time to prepare for the fantasy season ahead.
However, for my fantasy baseball venue of choice, I may already be late to the game. Because for many who also play in the National Fantasy Baseball Championship (NFBC), their focus started not the day after the Super Bowl, but the day after the World Series. The release of the 2013 Baseball Forecaster in December was in the midst of their fantasy prep rather than the beginning of it. Even their draft seasons are well underway, as the NFBC has already held over 60 preseason drafts, with several that are being narrated, discussed, and even strategized in the forums of this very website.
The Contest
The NFBC runs several overall contests and individual leagues in a number of formats annually with entry points as high as $10K. However, its centerpiece is and always has been its Main Event, a contest that splits its participants into 15-team 5x5 rotisserie leagues, with all entrants playing for both league and overall prizes.
The NFBC Main Event is considered the most prestigious of high stakes fantasy baseball contests, and attracts participants in the hundreds including many renowned fantasy pundits from across the web. Its most prolific players have been profiled on ESPN, in the New York Times and multiple other media outlets. The grand prize for the NFBC overall champion is a cool $100,000. Though I play other NFBC formats as well as other high stakes contests, none for me holds the allure of the Main Event.
The Player
High stakes leagues have become my fantasy baseball playground of choice. I no longer play local leagues, while the number of high stakes leagues I participate in annually has grown to double digits. However, it wasn't always this way. Before first joining the NFBC, I managed only one local fantasy baseball team per season, never spent more than a couple hundred on any league entry, and wasn't even aware that there was such a thing as national fantasy sports contests.
My fantasy baseball resume consisted only of a few years in a local Strat-O-Matic league, followed by a few in a local 10-team roto league, and by 2006, I was even out of fantasy baseball altogether. I missed the game, though. So when an opportunity came to join a new local league in 2008, I jumped at the chance. In that first season back, I realized that my passion for fantasy baseball had remained strong and was probably deeper than ever.
Everything changed the next year, following the draft of my sophomore season in that new league. For the first time, one draft and one league didn't satisfy me. For the first time, the local league entry fee and local league stakes didn't seem substantial enough. After returning home from that draft, I searched for more.
Googling "fantasy baseball high stakes", I found the NFBC website. One call and short conversation with Greg Ambrosius, the NFBC's founder led to one much longer conversation with my wife "discussing" the wisdom of a $1300 investment in a fantasy game. But the decision was made—I was the second to last entrant into the 2009 NFBC Main Event and drafted a week later in New York.
Walking into that first Main Event draft was spellbinding. Draft table after draft table filled with players getting ready to draft their high stakes teams in their own personal chases for the $100K prize. It was thrilling. However, it wasn't long before the draft itself slowly transformed that initial excitement into frustration.
Although I felt my draft started strong, my lack of experience with 15-team leagues and 30-player rosters became evident as the draft wore on. I never had to dig that deep into the player pool before. By round 20, my lack of preparation was obvious.
I was proud that this team still ended up cashing in its individual league and at one point in late summer had even worked its way up to 14th overall. That temporary perch brought with it momentary dreams of glory. However, to this day I feel that this team's eventual finish could have been better if I had just been more prepared on draft day and more aware in-season.
I made a commitment to not feel that way again.
The Tools
The excitement, fun, and community I found that first NFBC season hooked me to the high stakes experience. Still, if I was going to continue playing in this arena, I needed to be as prepared as possible.
Similar to my lack of awareness of high stakes leagues prior to 2009, at the time I had never heard of Ron Shandler or Bill James, and had no idea of the difference between surface and peripheral stats. "The game" was what you watched; "the stats" were what was on the back of a baseball card. That's when I found BaseballHQ.com.
I first subscribed to BHQ during that initial NFBC season when I ran across an ad for Rotopass. For someone who received news updates from Rotoworld and player insights from outdated fantasy baseball magazines, scanning through the BHQ website for the first time was akin to ditching Dr. Seuss for ancient Latin. The site had a way of looking at the game and statistics that was different than any resource I had previously used. What was this xERA, what were BPIs, and speaking of ancient Latin... "Fanalytics"?
However, as I started utilizing the site more regularly in the years that followed, I discovered that xERA and BPIs were peripherals that BHQ valued more than the surface stats. The site provided insights into players and their anticipated production that I hadn't considered before.
I began to resource a variety of the site's research articles for both draft preparation and in-season contexts. Topics like examining a player's base skills, considering outside factors and their contributing effects on the results, and reviewing market trends that help to know where to draft those skills all provided invaluable information. Playing Time Today, Facts/Flukes, and the Watchlist became regular reads. And just like the NFBC message boards, the BHQ forums I found both entertaining and informative.
I've utilized other tools from other resources over the years. Some I still value, while some others have gone by the wayside. However, BaseballHQ.com remains a primary staple for both my draft preparation and team management.
The Chase
I believe these new insights and more thorough preparation have helped me build on a relatively successful first season, and continue an achievement level in high stakes fantasy baseball that has grown in the four years I've been a participant. I've cashed in Main Event leagues each season I've played in both the NFBC and now defunct WCOFB; six Main Event league cash finishes in all. I also have five top-6 overall finishes in various contests for both events over that same time, including 4th place overall in the 2010 NFBC Main Event.
When approached this season by BHQ to draft and manage a sponsored NFBC Main Event team and to write of the experience, I looked upon it as an opportunity. Not only to add to an experience I already enjoy, but to employ additional strategies in my quest to win the Overall title.
In a series of articles starting with this one, I will tell the story of that Main Event team, whether good or bad, winner or also-ran, 1st overall or last. I will tell the tale of my preparation, draft, and in-season management of this team as well as the utilization of the BHQ tools in doing so. I will continue my chase of the NFBC overall title.
The team name will be Glenneration X / BaseballHQ. The draft takes place on March 27th. It's time to break open the Forecaster and begin my preparation. As stated earlier, I've got plenty of work to do.
For more information about the terms used in this article, see our Glossary Primer.
Shopping Cart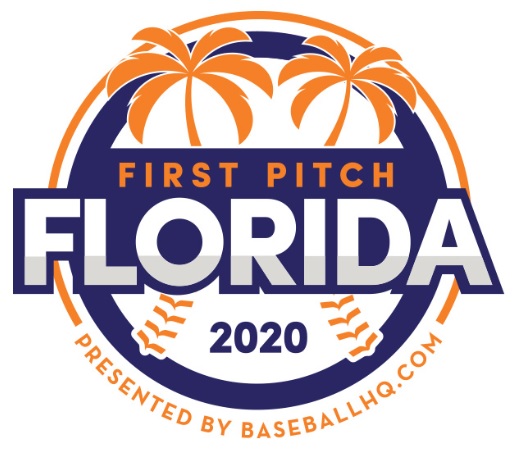 Inaugural Event!
February 28-March 1, 2020
St. Petersburg, FL
A few seats still left!