CALL-UPS: May 31-June 6, 2022
By BaseballHQ Minors Team
June 6th, 2022 1:01am
Steele Walker (OF, TEX)
The players covered in this column are only those who still have rookie status as determined by MLB, and who have not already been written up earlier in 2022. Find previous Call-up profiles on the News tab of the player's PlayerLink page.
Contributing writers: Jeremy Deloney, Nick Richards, Matthew St-Germain, Doug Otto and Shelly Verougstraete

June 6, 2022
Steele Walker (OF, TEX)
With the lower power numbers so far in the 2022 season, Steele Walker could greatly help the Rangers as well as fantasy managers. The 25-year-old was drafted in the second round in 2018 by the Chicago White Sox and made his way to the Rangers in the Nomar Mazara trade, who ironically made his way to the majors this week as well. Walker has above-average raw power and likes to swing early and often in counts. His open stance, upper-cut swing, and pull-happy approach should produce double-digit home run totals. Walker has looked impressive in Triple-A Round Rock this year with a .297/.395/.486 line with three home runs and two stolen bases. Walker should have ample opportunity to play as the only player blocking him is Charlie Culberson and Bubba Thompson, whenever he gets the call, which should be sometime this summer.
STATS: Walker Baseball-Reference Page
CURRENT ROLE: Starting LF
POTENTIAL ROLE: Starting OF
RATING: 7D
Travis Swaggerty (OF, Pirates)
Another 2018 draftee was called up to the majors this weekend. The Pirates selected Travis Swaggerty in the first round out of the University of South Alabama. Swaggerty's calling card is his above-average defense and should be starting in center field but will most likely shift over to a corner as Bryan Reynolds is currently manning the position. Swaggerty has always had a good eye at the plate and has had double-digit walk rates the last three seasons. He missed most of 2021 with a season-ending shoulder injury. He began the season in Triple-A Indianapolis at DH but was playing in the center before the promotion. He has not shown the power many scouts thought he would when he was selected in the first round, but all of his other skills make him an everyday player, especially for a rebuilding club in Pittsburgh.
STATS: Swaggerty Baseball-Reference Page
OTHER COVERAGE: No. 9 on PIT Org Report
CURRENT ROLE: Starting OF
POTENTIAL ROLE: Starting CF
RATING: 8C
---
In-depth details that give you an edge, every day from spring training through season's final pitch. Subscribe to BaseballHQ.com. Winning. Fantasy Baseball. Insight.
---
June 5, 2022
Ezequiel Duran (INF, TEX)
The Rangers recalled the 23-year-old after placing Josh Smith on the injured list. Duran was acquired from the Yankees in July 2021 and has reached the majors despite not having any time above Double-A. He is a highly-regarded prospect with tools aplenty and solid production at each level of the minors. The right-handed hitter has outstanding bat speed generated from a short, compact frame. His uppercut swing, combined with his natural strength and excellent wrist action, give him a chance to hit 25+ HR upon full maturity. Duran is an aggressive hitter who may not draw many walks, but has a good hit tool to hit for a moderately high BA. He makes very hard, loud contact and has the potential to hit in the middle of the lineup. On the downside, Duran chases far too many pitches and he'll need to enhance his pitch recognition skills. He can also get pull happy at times. Defensively, he can play any infield position. He has quick hands and a very strong arm that suggest he will likely fit in best at 3B. Of course, Corey Seager and Marcus Semien are signed to long-term deals in the middle infield which would make Duran's future position somewhat obvious. He is a solid prospect with both bat and glove. For his minor league career, he has a batting line of .266/.329/.483 with highs of 19 HR and 19 SB, both in 2021.
STATS: Duran Baseball-Reference page
OTHER COVERAGE: No. 4 on TEX Org Report
CURRENT ROLE: Will see majority of time at 3B
POTENTIAL: Starting 2B/3B
RATING: 8C
Braxton Garrett (LHP, MIA)
The Marlins made a swap of starting pitchers, sending RHP Elieser Hernandez to Triple-A and replacing him with Garrett. The 24-year-old was a 1st round pick in 2016 and underwent Tommy John surgery shortly thereafter. He hasn't lived up to the hype of the #7 overall pick, but he has appeared in the majors in each of the last two seasons. Garrett posted a 5.18 ERA, 5.4 BB/9 and 8.6 K/9 in his nine starts with the Marlins in 2020 and 2021. He throws from a high ¾ slot and downhill angle. His fastball may be his least effective offering as it lacks spin, movement, and velocity. The fastball generally sits in the 88-92 mph range, though can bump a bit higher on occasion. His slider has surpassed the curveball as his best pitch and he can use it to get hitters to chase outside of the zone. Garrett also mixes in a slower curveball and average change-up. Because of his angle to the plate, he has a bit of deception and can induce soft contact. Inconsistent control and command have held him back somewhat and he needs to throw more strikes at the big league level. There is hope that he could fulfill his promise as a back-end starter, though a move to the bullpen shouldn't be ruled out entirely. Garrett has a career 3.62 ERA, 3.3 BB/9 and 9.4 K/9 at the minor league level.
STATS: Garrett Baseball-Reference page
CURRENT ROLE: Starting pitcher
POTENTIAL: #5 pitcher
RATING: 6B
June 4, 2022
Zack Thompson (LHP, STL)
The Cardinals recalled the 24-year-old and he will pitch in the bullpen for now. It is possible that Thompson could see a spot start or two, whether it be in his current stint or later. He was a 1st round pick in the 2019 draft and was aggressively pushed in the 2021 campaign. He pitched at Triple-A and got bombed for the majority of the year. Despite his wretched numbers, the Cardinals are still very high on his natural pitch mix, poise, and durability. Thompson isn't dominating thus far in 2022, but he has increased his strikeout rate while decreasing his walk rate. His best pitch is a slow curveball that features well above average spin. It serves as his knockout offering and change-of-pace pitch. His fastball generally sits in the 91-94 mph range and can bump 97 at times. He will also mix in a hard slider and mid-80s change-up. There are a few factors that will ultimately dictate his big league upside: velocity and fastball command. The Cardinals believe he can add a few ticks to his fastball, but he will need to do that more consistently. Furthermore, he needs to be able to locate the pitch more effectively to retire hitters. For his career, Thompson has a 6.01 ERA, 4.5 BB/9 and 9.5 K/9.
STATS: Thompson Baseball-Reference page
OTHER COVERAGE: No. 9 on STL Org Report
CURRENT ROLE: Long reliever / Spot starter
POTENTIAL: #4 starter
RATING: 7D
Ian Hamilton (RHP, MIN)
Due to the Twins traveling to Toronto and leaving players behind in the U.S. due to their vaccination status, they promoted the 26-year-old from Triple-A. Hamilton has appeared in the majors before – he has 14 games to his credit, all with the White Sox. He was drafted and developed by Chicago and spent the 2016 thru 2020 campaigns with that organization. He later was placed on waivers and claimed three different times, ultimately landing with Minnesota in 2021. Hamilton has always been a hard thrower with pure heat sitting in the high-90s. He also brings a high-80s slider to the table and both pitches can miss bats. With a high effort delivery, he has spent his entire career in the bullpen. His inability to change speeds also keeps him there going forward. Hamilton can be a bit too hittable despite his two solid offerings. He also allows a high amount of flyballs. Because he has average control, there is some potential here. As he is off to a splendid start to the 2022 season, perhaps the Twins may have found something. Hamilton has a career 3.36 ERA, 3.5 BB/9 and 10.6 K/9 in the minors.
STATS: Hamilton Baseball-Reference page
CURRENT ROLE: Middle reliever
POTENTIAL: Setup reliever
RATING: 6C
Caleb Kilian (RHP, CHC)
The Cubs acquired the 25-year-old from San Francisco in the Kris Bryant trade at the end of July 2021. They have long been fond of his ideal pitcher's frame and solid four-pitch mix. Kilian now finds himself in the rotation with the Cubs and he'll make his major league debut on Saturday, June 5. He has been outstanding as a pro since he was selected in the 8th round of the 2019 draft. He has been very effective by changing the look and speed of his four-seam and two-seam fastballs. Kilian can fire the ball into the 97-98 mph range on occasion, yet take a few ticks off and bury a two-seamer into the dirt. He also stands out for his above average control and command. He locates all of his pitches with precision and is consistently ahead in the count. With two breaking balls – hard slider and slower curveball – he also keeps hitters guessing. While his change-up is his least effective offering, it still has potential to evolve into an average pitch. Kilian repeats his delivery effortlessly and generally keeps the ball in the ballpark. The scouting report is very solid and the Cubs may have a mid-rotation guy on their hands. He likely doesn't profile as a dominant sort as he lacks a put-away breaking ball. For his career, Kilian has a 2.08 ERA, 1.7 BB/9 and 9.8 K/9.
STATS: Kilian Baseball-Reference page
CURRENT ROLE: Starting SP
POTENTIAL: #4 starter
RATING: 7C
June 3, 2022
Jeremy Beasley (RHP, TOR)
With Ross Stripling moving from the bullpen to the rotation following Hyun-Jin Ryu's placement on the injured list, the Toronto Blue Jays have called up right-handed reliever Jeremy Beasley to provide bullpen depth. The 26-year-old was selected in the 30th round of the 2017 draft by the Angels before making a brief major league debut in 2020 with the Diamondbacks. Beasley received his second shot at the majors in 2021 after signing with the Blue Jays, where he gave up eight ER in 9.1 IP, walking nine and striking out 13. He's pitched well so far at AAA-Buffalo this season, with a 1.01 ERA, 10.5 K/9, and 2.7 BB/9 across 26.2 IP. The lowered walk rate is encouraging given his 7.2 BB/9 mark at Triple-A in 2021, indicating some potential control gains. His impressive strikeout numbers are supported by his 15.2% swinging-strike rate, as he appears to be maintaining the K% gains he made last year. Though he is likely overperforming in terms of ERA (.175 BABIP, 93% S%), his improved stuff and control point toward moderately intriguing potential. He will likely start out pitching in lower-leverage situations, but he should start to see more high-leverage opportunities should these skills stick at the major league level.
STATS: Beasley Baseball-Reference page
CURRENT ROLE: Middle reliever
POTENTIAL: Setup reliever
RATING: 7C
Alex Hall (C, MIL)
The Milwaukee Brewers have called up catcher Alex Hall from Single-A Wisconsin after placing Omar Narváez on the COVID-19 IL. Given that Hall has very limited experience in the upper minors (25 PA at Triple-A in 2019), he was likely given the call for his defensive value rather than offensive. The 22-year-old Australian is batting .300/.348/.350 with 0 HR and 0 SB through six games so far this year and has never shown much offensive impact at any level since he made his minors debut in 2018. It's unlikely that Hall will receive much playing time and he does not figure to remain with the major league club for more than a few games.
STATS: Hall Baseball-Reference page
CURRENT ROLE: Reserve catcher
POTENTIAL: Reserve catcher
RATING: 4C
June 2, 2022
Ethan Small (LHP, MIL)
In today's game, high-end velocity rules the day, so when you see a starter like Small with a four-seamer topping 92, the immediate reaction isn't "strikeout artist" but that's exactly who Small has been for a long time. 6'4" and 215 pounds, the native Tennessean's athletic with a frame that'll eat innings. Stuff-wise, he's been a "deception/command" guy up the ladder who "lacks a plus offering" but it's safe to say that Small's change-up, a fringe-average offering at best at the time of his first-round selection by the Brewers in 2019, is now at least a plus offering. However, that fastball was Small's primary option at Mississippi State, where he would pitch solely off of it and was one of the leaders in K/9 in Division I, so the FB works. Small has optimized his VAA as well as the functional spin on the fastball and he's able to move it all over the zone for an inordinate amount of swing-and-miss. He also varies his delivery timing, hides the ball well, and gets excellent extension down the mound. That, combined with knowing how to pitch, makes Small's profile more impressive than at first glance. The 25-year-old still lacks a dependable third offering, and as such, he's struggled with the walks as better hitters are more able to lay off his breaking stuff. His underlying metrics at Triple-A Nashville are fairly solid (56.0% GB%, 14.3% SwK) but he's also benefiting from a low H% (24.1%). This is a mid-rotation starter at projection with the stuff to get there, but one that'll likely struggle a bit making the jump with shaky command nor a dependable third offering.
STATS: Small Baseball-Reference page
OTHER COVERAGE: No. 2 on MIL Org Report, HQ Radio (May 2022), Eyes Have It (June 2021), Eyes Have It Podcast (June 2021)
CURRENT ROLE: Starting pitcher
POTENTIAL: #3 starter
RATING: 8C
Evan Lee (LHP, WAS)
Lee was a two-way guy for Arkansas when Washington took him in the 15th round in 2018 who quickly shifted to pitching only upon signing. 6'1" and 210 pounds, the 24-year-old has a solid one-two combo in his four-seamer and curveball. The fastball works low-90s with high spin and good life up in the zone. His plus curve works high-70s to low-80s and offsets the fastball nicely with solid drop that he can land at the bottom of the zone. There's a cutter and a change-up in here, but they are both distant third pitches, and Lee rarely features them (around 5% usage). Washington has moved Lee around from reliever to starter and repeat. Lee best profiles as a reliever who could work in leverage, as his fastball likely plays up beyond its 55 grade in the pen, giving him two plus pitches alongside functional control. However, the Nationals are keeping Lee in the rotation for the time being and that's how he'll be used upon promotion.
STATS: Lee Baseball-Reference page
CURRENT ROLE: Starting pitcher
POTENTIAL: #5 starter/swingman
RATING: 7D
Matt Swarmer (RHP, CHC)
Swarmer had a solid four-year career for Kutztown University of Pennsylvania and ended up a senior sign by the Cubs in 2016 in the 19th round. 6'5" and 195 pounds, the 28-year-old has an athletic frame and gets good extension on the mound. Despite being a starter the whole way up, Swarmer is primarily a two-pitch guy, with a 90-91 mph four-seam fastball, and low-80s slider. The slider does most of the heavy lifting in the profile and he throws the pitch more than his fastball. Major league hitters were able to make ample contact with the fastball upon his debut, but they struggled mightily against the slider, with a .143 oppBA and 38.5% Whiff%. Swarmer has been pretty lights out with Triple-A Iowa, so he's clearly working his pitches well, but with a heavy FB lean (39.6%) and modest SwK (12.1%), the likelihood of this working multiple times through the league in a starting role seems dubious without a third pitch or lockdown fastball. In the pen, that fastball likely plays up, and Swarmer would have some leveraged upside. For now, he's starting and in a rotation that is in need of arms, so if he produces, he likely sticks.
STATS: Swarmer Baseball-Reference page
CURRENT ROLE: Starting pitcher
POTENTIAL: Setup reliever/#5 starter
RATING: 6C
Jason Alexander (RHP, MIL)
First of all, any time a NDFA makes it to the majors as a starting pitcher, you've got to show some love. Alexander started six games for Long Beach State in 2014 and then didn't pitch again for two years before popping up at Menlo College in the NAIA. He pitched well but didn't garner enough interest to get drafted in 2017. The Angels saw something of interest and gave him enough burn to rise to Triple-A by 2019, but a 9.36 ERA in 50 IP had him released. He would pop up next with the Marlins and again flop out of the organization though his surface stats improved markedly from 2019. Milwaukee took a chance on him this year and he's performed serviceably. Alexander has a four-pitch mix with a mid-90s sinker, change, curve, and slider, though he relies heavily on the sinker. Nothing here is remarkable, and the SwK is low at 9.1%, but the 29-year-old gets a lot of weak contact with a heavy GB tilt (63.3% GB% so far this year with Triple-A Nashville). Alexander has hand and he's gonna need it as he's up for a starting gig against the Cubs. Milwaukee's rotation is more mash unit than anything at the moment, so if Alexander can eat innings they'll be there for him. That said, he's more likely a long-reliever if he makes it.
STATS: Alexander Baseball-Reference page
CURRENT ROLE: Starting pitcher
POTENTIAL: Long reliever/#5 starter
RATING: 6D
June 1, 2022
Zac Lowther LHP, BAL)
Lowther was a supplemental second-rounder in 2017 on the back of a successful season in the Big East for Xavier and on the Cape where he led the league in Ks with 54. At 6'2" and 235 pounds, the 26-year-old has an innings-eater frame and a pitch mix that projects him to the back of a rotation. Lowther is more of a deception/pitchability guy instead of a stuff guy, as he presently lacks a plus offering. He does get excellent extension down the mound and releases his 90-mph fastball with a low arm angle. The pitch has some late life, but is more of a fringe-average pitch and one that major league hitters feasted upon during his debut last year to the tune of a .338 oppBA. His average change-up was also demolished (.444 oppBA), but his breaking stuff did fairly well, with both his curve and slider working around 2,600 rpm and both generating at least a 34% Whiff% and low oppBAs. The margins are thin, however, for Lowther without a put-away fastball. His command is also around average and did not make the trip with him last year with a 9.4% BB%. Due to those thin margins, Lowther has been fairly hittable, with a .298 oppBA in the majors last season, and a .339 oppBA this year for Triple-A Norfolk alongside a 5.05 FIP. The main issues with Lowther's profile last season do not seem to have been addressed, so while he does have a rotation projection, the outcomes are likely to be difficult. He's starting to feel like organizational depth rather than a rotation arm.
STATS: Lowther Baseball-Reference page
OTHER COVERAGE: No. 12 on BAL Org Report
CURRENT ROLE: Starting pitcher
POTENTIAL: #4 starter
RATING: 7C
Jermaine Palacios (UT, MIN)
Originally signed by the Twins and then shipped off as the return for Jake Odorizzi (RHP, HOU) to the Rays, Palacios found himself back in the Twins organization after refusing assignment after the 2020 season. Palacios put together a comeback year last season, hitting .259/.340/.439 with 17 2B, 19 HR, and 18 SB for Double-A Wichita. He's kept it up this year for Triple-A St. Paul and has made himself into a nice little utility piece. 6'0" and a lithe 145 pounds, the native Venezuelan originally started out at 3B but then moved primarily to SS. As he's progressed, he's still done the majority of his work at SS, but has now played every position but CF and C, and features both a plus arm and plus defensive skills, which should allow him to at least carve out some utility work at the major league level. The speed is average and his hit and power tools are maybe fringe-average, but he's been trending in the right direction and things have come together at the right time for the 25-year-old. There's some sneaky value in the profile.
STATS: Palacios Baseball-Reference page
CURRENT ROLE: Utility fielder
POTENTIAL: Utility fielder
RATING: 6B
May 31, 2022
Edward Cabrera (RHP, MIA)
As Cody Poteet goes on the IL, the Marlins are going to call up Edward Cabrera and have him enter the rotation beginning with the May 31 matchup against the Rockies. The 24-year-old right-hander pitched seven games for the Marlins in 2021 with moderate results. His surface stats were not great (5.81 ERA/1.633 WHIP), and his skills were also alarming (23% strikeout rate, 16% walk rate). Repeating Triple-A to start this season, his skills are improved (32% strikeout rate, 12% walk rate). That struggle to throw strikes will hold him back from his potential. Otherwise this is a starter's skill set with a four-pitch mix of which three of them are plus pitches. The 6'5", 217-pound Cabrera has an upper-90s FB, a very good changeup and slider, and a curve that is a quality pitch as well. He gets the strikeouts, but as long as the walks pile up, it will lead to ugly surface stats. If he gets his control issues ironed out, he has the pitches to be a No. 3 starter in the rotation.
STATS: Cabrera Baseball-Reference page
OTHER COVERAGE: No. 5 on MIA Org Report; No. 53 on HQ100; The Eyes Have It - August 10th, 2021
CURRENT ROLE: #5 starter
POTENTIAL: #3 starter
RATING: 8C
Kody Clemens (2B, DET)
Kody Clemens was called up when Robbie Grossman was put on the IL. When Clemens first appears it will be his major league debut. The 6'1", 170-pound second baseman/third baseman/right fielder began the year in Triple-A where he put up a very nice .283/.316/.527 batting line in 197 PA. As noted, the lefty batting Clemens can cover both the infield and the outfield, making him an ideal utility bat in the major leagues. His skills are decent but not plus, other than his power, which can lead to double-digit HRs. He has some speed for a handful of bases. His BA this year at Toledo notwithstanding, his BA is not likely to be high. He looks for FBs to drive and can be beat by major league off-speed pitches. He's 26 now, and repeating Triple-A, so while the opportunity might be short-lived this time, there's not much more for him to prove in the minors.
STATS: Clemens Baseball-Reference page
CURRENT ROLE: Bench depth
POTENTIAL: Utility player
RATING: 6B
Anderson Espinoza (RHP, CHC)
Called up as the 27th-man for the May 30 doubleheader, Anderson Espinoza will give the Cubs bullpen depth. The 6'0", 208-pound right-hander began the season in Double-A Tennessee where he started eight games, striking out 36 of the 121 batters he faced while walking 14. That's been the pattern for the 24-year-old: lots of strikeouts, but too many walks. He has had two Tommy John surgeries in his past, so even to get this far is a triumph. Espinoza rides his upper-90s FB to get the strikeouts. His curve is his only other average pitch, a high-80s offering. His changeup and slider are less effective. He can use his two good pitches more effectively out of the pen, though as he has shown in Double-A, he can give the team innings if they need it. In the long run, he's more likely bullpen bound, and can be quite a good one if he gets his control in better shape.
STATS: Espinoza Baseball-Reference page
CURRENT ROLE: 27th man
POTENTIAL: Setup reliever
RATING: 8E
Nelson Velázquez (OF, CHC)
Replacing Jonathan Villar on the active roster is 23-year-old outfielder Nelson Velázquez to make his major league debut. The 6'0", 190-pound Velázquez began the year in Double-A for 22 games, then moved to Triple-A Iowa for 19 more games. He put up a .288/.394/.700 line in Tennessee, but that dipped to .214/.294/.414 in Iowa. In the 2022 Minor League Baseball Analyst, Chris Blessing noted that Veláquez flattened out his swing plane to reduce his extreme uppercut. That helped cut down on his whiffs, and helped him more consistently reach his maximum exit velocity marks. Unfortunately so far this year his K% rate has been high, though the results when he does connect have been superior. His new-found strength leads us to think he could put up 20 HRs. Add a dozen SBs to the mix and a decent OBP and you have a potential starting outfielder. Since he has so little time spent at Triple-A, and struggled thus far, it would not be a surprise to see him return and work on consolidating his skills.
STATS: Velázquez Baseball-Reference page
CURRENT ROLE: Reserve OF
POTENTIAL: Starting OF
RATING: 7D
Josh Smith (3B, TEX)
24-year-old Josh Smith was called up to make his major league debut hitting eighth and starting at 3B for the Rangers. Standing 5'10" and weighing 172 pounds, Smith has been playing at Triple-A Round Rock this year, appearing in 40 games split between 3B, SS, and CF. He put up a nice .273/.382/.422 line there, and now gets a shot while Brad Miller goes on the IL. Looking at Smith's skills, you don't see anything that stands out as plus, nor do you see any weaknesses. He draws walks and gets on base, and has enough power to hit the occasional HR. He can steal a few bases, and as noted by his positional flexibility, he has decent defense, though his ultimate role might wind up at 2B. He has the potential to be a starting middle infielder, and he gets his first chance now to show he belongs in the majors.
STATS: Smith Baseball-Reference page
OTHER COVERAGE: No. 8 on TEX Org Report
CURRENT ROLE: MI/3B
POTENTIAL: Starting MI
RATING: 8D
Luke Barker (RHP, MIL)
Needing an extra arm for their doubleheader, the Brewers called up 30-year-old Luke Barker to provide depth in their pen. The 6'3", 230-pound right-hander was spending his third season at Triple-A to start the year, and he can provide strikeouts without giving up too many walks. Although he has had success in the upper minors since signing with the team from his independent league days, Barker's FB only sits around 90 mph, so his major league success is not that likely.
STATS: Barker Baseball-Reference page
CURRENT ROLE: Middle reliever
POTENTIAL: Middle reliever
RATING: 5D
Peter Strzelecki (RHP, MIL)
Another pitcher called up by the Brewers is right-hander reliever Peter Strzelecki. At age 27, the 6'2", 195-pound Strzelecki barely reached Triple-A in 2021, so his 16.1 innings there this season gives us a good picture of his skill. Striking out 26 of the 68 batters he faced in relief shows he can get the strikeouts. Walking 7 of those 68 shows he is a bit too generous with the walks. He sits around 94 mph with a lower arm slot delivery. He has throws a slider and a changeup. If he keeps throwing strikes with good control, he can carve out a place in the major league bullpen. With all the moving parts in Milwaukee, it would also not surprise to see him return to Triple-A. But he has shown he deserves a shot, and here it is.
STATS: Strzelecki Baseball-Reference page
CURRENT ROLE: Middle reliever
POTENTIAL: Setup reliever
RATING: 7C
Jose Cuas (RHP, KC)
With several relievers going on the COVID IL, the Royals selected the contract of Jose Cuas to help with bullpen depth. The 6'3", 195-pound right-handed reliever has spent the season in Triple-A Omaha where he has appeared in 20 games, facing 88 batters, striking out 18 of them while unintentionally walking only five. Cuas started out as a shortstop, and then a 3B, and then reinvented himself as a pitcher since 2018. He throws a sidearm sinking FB that gets to 93 or 94 mph, and has been effective at getting strikeouts. He has also been stingy with the walks. When he first appears it will be his major league debut.
STATS: Cuas Baseball-Reference page
CURRENT ROLE: Middle reliever
POTENTIAL: Middle reliever
RATING: 6C
PLAYER POTENTIAL RATING
Scale of (1-10) representing a player's upside potential
10 - Hall of Fame-type player
9 - Elite player
8 - Solid regular
7 - Average regular
6 - Platoon player
5 - Major League reserve player
4 - Top minor league player
3 - Average minor league player
2 - Minor league reserve player
1 - Minor league roster filler

PROBABILITY RATING
Scale of (A-E) representing the player's realistic chances of achieving their potential
A - 90% probability of reaching potential
B - 70% probability of reaching potential
C - 50% probability of reaching potential
D - 30% probability of reaching potential
E - 10% probability of reaching potential
For more information about the terms used in this article, see our Glossary Primer.
Free Weekly eNewsletter
The industry's #1 analytical weekly e-mail newsletter is ABSOLUTELY FREE!
More Information
Shopping Cart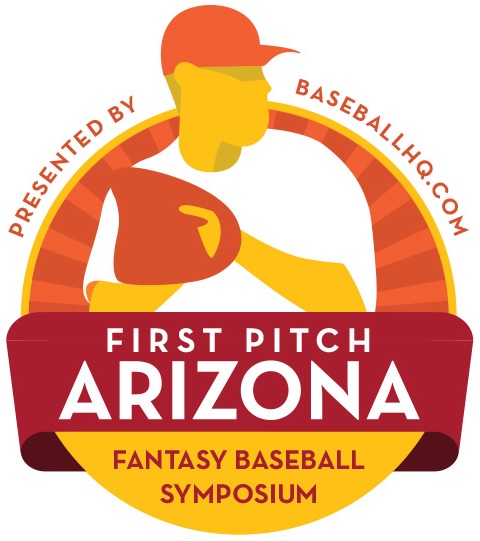 November 3rd-6th, 2022
Sheraton Mesa Wrigleyville West
EARLY BIRD REGISTRATION NOW OPEN
!