CALL-UPS: May 20-26, 2013
By BaseballHQ Minors Team
May 25th, 2013 11:01pm
Contributing writers: Jeremy Deloney (JD), Chris Mallonee (CM), and Colby Garrapy (CG).
May 26, 2013
Jeff Kobernus (2B/OF, WAS)
Kobernus, 25, has earned his first callup to provide depth at second base and in the outfield for Washington while Danny Espinosa (2B, WAS) is sidelined. Kobernus was selected in the Rule 5 Draft by Detroit, but sent back to Washington during spring training. He is a strong, speedy prospect who led the Eastern League with 42 stolen bases in 2012, even though injuries limited him to 330 AB. He has been burning the base paths again this season with 21 SB at Triple-AAA Syracuse in his first 174 AB. Kobernus provides good speed and batting average ability, but virtually no power. He has very good bat speed, consistently good ct% (>80%), and gap-to-gap line-drive power. He has enough speed and BA potential to earn full-time ABs, but needs to improve pitch recognition and his ability to draw walks. He has shown improvement in Batting Eye in the first two months of '13 (career high 0.54 Eye). Kobernus advanced one level per season since being drafted out of California in '09, before making the jump from Triple-A to the majors after just 43 games this year. He plays above average defense with good range, soft hands, and good footwork. He mostly played the OF for Syracuse this season to increase his versatility, and has fared well there defensively as well as at his natural position of second base. Career numbers: 1346 AB, .286/.324/.364, 10 HR, 0.31 Eye, 141 SB. (CM)
STATS: Syracuse (AAA) – 174 AB, .333/.378/.420, 8 2B, 2 3B, 1 HR, 21 SB, 0.54 Eye
CURRENT ROLE: Reserve 2B/OF
POTENTIAL: Starting 2B/OF
RATING: 7D
May 25, 2013
Sean Nolin (LHP, TOR)
To fill the backend of their rotation the Blue Jays have called upon the twenty-three year old Sean Nolin from AA-New Hampshire. At 6-5 235, Nolin's strong build and tough arm angle make him a deceptive pitcher for both righties and lefties. When matched with a solid four pitch mix, Nolin has shown great success in the minors, striking out an above average amount while pitching with plus control. He pitches with good command of his low 90s fastball to all quadrants of the strike zone, at times reaching back for 95. Nolin brings a slider and a curveball, showing similar shape at times, but he spots them both well, using the slider as a chase pitch late in counts. His fourth pitch, a changeup, is an average offering; he uses the same arm speed as his fastball and shows good fade and down action. Nolin, the 6th round pick of the Blue Jays back in 2010, does not bring plus stuff, but his ability to mix a deep arsenal with plus control and command have helped him make huge strides in the minors, something he has continued to do year in and year out. Over the past three seasons he has kept his Ctl under 3.0, his Cmd above 3.2 and his Dom above 9.0, all numbers that indicate success going forward. The biggest concern for 2013 will be his innings, as he has never pitched more than 108.1 innings in a professional season. His ceiling is not as high as top prospects Daniel Norris and Matt Smoral, but what he offers now is average to a tick above and should suffice in the middle to the backend of a rotation. In Nolin's four minor league seasons, he has pitched to a 2.92 ERA, 2.7 Ctl, 3.6 Cmd, and 9.6 Dom. (CG)
STATS: New Hampshire (AA) – 3 g, 3 gs, 2-0 1.17 ERA, 15.1 IP, 2.9 Ctl, 3.2 Cmd, 9.4 Dom, .250 oppBA
CURRENT ROLE: #5 Starter
POTENTIAL: #3 Starter
RATING: 7C
Carlos Triunfel (SS, SEA)
The twenty-three year old Truinfel has been promoted from AAA-Tacoma and will most likely see the majority of his playing time in a utility role, filling in at SS and 2B. The once highly touted prospect has seen his developmental path slow due to repeated injuries over the years, but his skills remain intact. When healthy Triunfel is a strong, compact player with great bat speed and good hand-eye coordination contributing to his above average contact rate (85 percent). While he may put the bat on the ball at a respectable clip, he has an overly aggressive approach leading to a below average walk rate (4 percent) and Batting Eye (0.32 Eye). Over the past few seasons, Triunfel's power has begun to shine through, posting a career high in home runs last season, and with fine tuning to his approach at the plate there may be more in there. On the bases Triunfel is a smart runner, but his lack of foot speed will not bring many stolen base opportunities. With a cannon of an arm he could stick at short long term, but he will have to compensate for his lack of range if he wishes to stay there rather than go to the other side of the infield. Overall, Triunfel has a good set of skills for a middle infielder. If he can work on his approach at the plate and scale down his aggressiveness he could hit for a reasonable BA with moderate power, but with his Batting Eye so low, it is hard to say how it will translate long term in the bigs. In his seven seasons, Triunfel has hit .276/.320/.381 with a 25 percent extra-base hit rate. (CG)
STATS: Tacoma (AAA) – 44 g, .300/.351/.476, 14 2B, 2 3B, 4 HR, 4 SB, 0.20 Eye
CURRENT ROLE: Utility Infielder
POTENTIAL: Starting Middle Infielder
RATING: 8E
Jesus Sucre (C, SEA)
The Mariners have called up Jesus Sucre to make his major league debut at the age of twenty-five. Throughout his career Sucre has served as a respectable backup catcher, filling in on starter's days off and later in games to provide solid defensive skills. With Jesus Montero being demoted to AAA-Tacoma, Sucre will continue to fill that same role for Kelly Shoppach. Known more for his skills behind the plate, Sucre is a smart game caller and with a good arm he has thrown out 42 percent of runners trying to steal; a skill that should help make up for Shoppach's 30 percent and Montero's 14 percent over their careers. At the plate, Sucre lacks across the board. A career .083 ISO, 0.40 Eye, and 23 percent extra-base hit rate are all well below average and will play a role in the amount of at-bats he receives for the Mariners. On the plus side, Sucre rarely strikes out, making contact 88 percent of the time, but with below average foot speed it is unlikely his contact will translate to more hits or a higher BA. Defensively Sucre has a plus skill set, but when paired with a bat that is more of a liability than an asset it is hard to see him getting reasonable playing time during his stint with the M's. In eight minor league seasons, Sucre has hit .255/.292/.338 with a 0.40 Eye and 19 homeruns. (CG)
STATS: Tacoma (AAA) – 14 g, .302/.373/.321, 1 2B, 1.00 Eye
CURRENT ROLE: Backup C
POTENTIAL: Backup C
RATING: 5C

May 24, 2013
Chris Colabello (IF/OF, MIN)
Colabello's first ever call-up is quite the feel-good story. He played seven straight seasons in the Independent Leagues ('05-'11) before MIN signed him. Colabello was called up in place of Trevor Plouffe (3B, MIN) who is visiting the 7-day DL with concussion-like symptoms. Colabello hit over .300 each season in Independent ball, before batting .284 with 19 HR in 496 AB at Double-A in 2012. He followed that up with a strong showing for Italy in the World Baseball Classic and a torrid spring training and start to 2013. His natural position is first base. However, the Twins have been working with him on learning to play the outfield for the last several weeks, anticipating that his bat would eventually force its way onto the major league roster. Colabello has a strong, athletic frame at 6'4, 220. He exhibits a patient approach at the plate, which is evidenced more in his power numbers than his batting eye, though he is improving his ability to draw walks. Interestingly, he continues to make progress with both his bat and his glove each season, even at his advanced prospect age. Though 1B or DH seem to be his best chances for regular playing time, he could continue to surprise and learn to become a serviceable outfielder. At the time of his call-up, he had only four minor league starts in the outfield. He will not add SB value, but has plenty of power and BA potential. He has a long swing and struggles with breaking balls, which will obviously be his biggest hurdle to a successful transition to the majors. Colabello figures to only be up a short time while Plouffe on the DL, but he could force the Twins into some tough roster decisions if he continues to hit the way he has consistently throughout his unusual career path. Career numbers: 672 AB, .304/374/.525, 31 HR, 0.14 Eye.
STATS: Rochester (AAA) – 176 AB, .358/.417/.659, 17 2B, 12 HR, 0.42 Eye
CURRENT ROLE: Reserve Corner IF/Corner OF
POTENTIAL: Reserve 1B
RATING: 6D
May 23, 2013
Kevin Gausman (RHP, BAL)
With the Orioles in need of a starting pitcher to fill in the rotation, they have summoned the highly-touted Kevin Gausman to fill the void. Ranked as the Orioles' number two prospect and 53 in The HQ100, Gausman has number two upside due to his power arsenal and ability to command all his pitches. Tall and lean he brings a plus fastball sitting in the 92-98 range with plus movement. His second best pitch is his change-up that features plus fade and solid depth. To accompany his fastball-changeup combo, Gausman shows a solid curveball and slider, but due to his arm action he may be more likely to scrap the curve and stick with a plus three-pitch mix down the road. In the meantime, all four pitches work and until he shows otherwise they will remain intact. To complement his power stuff, he displays plus plus command of his pitches and constantly pounds all quadrants of the strike zone. While there is not much more to his ceiling, he is already plus across the board. With BAL lacking a front of the rotation starter, if Gausman can translate the same success he had in the minors he may be holding down the top spot for years to come. Through 61.1 innings of work in the minors, Gausman has pitched to a 3.23 ERA with a 0.9 Ctl (6 walks), 10.33 Cmd, and 9.1 Dom. (CG)
STATS: Bowie (AA) – 8 g, 8 gs, 2-4 3.11 ERA, 46.1 IP, 1.0 Ctl, 9.8 Cmd, 9.5 Dom, .246 oppBA
CURRENT ROLE: #5 Starter
POTENTIAL: #2 Starter
RATING: 9D
Tyler Lyons (LHP, STL)
Garcia's surprising season-ending surgery paved way for the Cardinals to call up Lyons to hold down a rotation spot for the time being. The Cardinals ninth round pick in 2010 has had an interesting career in the minors, pitching to a 4.30 ERA, but showing better peripheral numbers than that might suggest. Lyons comes at hitters with a three pitch mix: a fastball in the 87-90 mph range, a below average change up, and a plus curveball, his go-to pitch. Lyons has always showed plus control of his pitches while spotting them well. While he is not a strikeout pitcher, his curve has helped him in the lower levels, but with only one plus offering it will be hard for him to translate that to the next level. While he prevents hitters from reaching by way of the walk, the amount of hits he allows (9.4 h/9 career) has driven his WHIP to below average (1.30 career). Some of that can be translated to bad luck (BABIP well above .300), but it may have to do with hitter's ability to pick up on his pitches and make quick adjustments due to his below average fastball-change-up combo. Lyons does not have the strongest of arsenals, especially with how deep the Cardinals pitching is, but he can be serviceable in the back end of the rotation or coming in for relief. In three minor league seasons, Lyons has pitched to a 4.30 ERA with a 2.3 Ctl, 3.5 Cmd, and 8.0 Dom. (CG)
STATS: Memphis (AAA) – 8 g, 8 gs, 201 4.47 ERA, 46.1 IP, 1.7 Ctl, 4.2 Cmd, 7.4 Dom, .306 oppBA
CURRENT ROLE: #5 Starter
POTENTIAL: #5 Starter/Reliever
RATING: 6B
May 22, 2013
No call-ups today.
May 21, 2013
Caleb Thielbar (LHP, MIN)
The Twins awarded Thielbar (26) his first callup to join their bullpen in a middle relief role. Thielbar was originally drafted by MIL in the 18th round of the '09 draft, but was cut after two years in their system. He spent most of '11 playing independent ball, where the Twins found him and signed him. He progressed from High-A to Triple-A during the 2012 season, finishing the season with 3.57 ERA in 40 IP at Triple-A Rochester. Thielbar had a slow April to start this season, but has run off eight straight games in May—all in the bullpen—without giving up an earned run. The 6-0 185 lefty throws with a lot of movement in his lower half to generate good arm speed with near max-effort on his delivery. There is not a lot of deception in his overhand motion. After being cut by the Brewers, Thielbar tweaked his mechanics to bump up the velocity on his fastball from topping out at 88 mph to 92 mph; he also throws a good curveball and change-up. He shows good command on all three pitches, and has always found a way to have a nearly 9.0 Dom without an overpowering fastball. Another plus in his arsenal is the ability to induce a lot of groundballs. He has been particularly tough on LHB this season, holding them to a .159 BA, and 22 of 39 outs recorded as strike outs. He profiles as a lefty specialist more than a late-innings reliever. Career numbers: 226 IP, 3.15 ERA, 8.5 Dom, 2.2 Ctl, 16 HR, .247 oppBA. (CM)
STATS: Rochester (AAA) – 17 g, 1-1 3.76 ERA, 26.1 IP, 4.3 Cmd, 2.7 Ctl, 11.6 Dom, 1 HR, .267 oppBA
CURRENT ROLE: Middle reliever
POTENTIAL: Middle reliever
RATING: 6C

May 20, 2013
Jurickson Profar (INF, TEX)
The Rangers promoted the 20-year-old phenom from Triple-A after placing Ian Kinsler on the disabled list. Profar got off to a slow start in '13 (.231 BA in April), but has started to pick up the pace in May (.333 BA). He has seen most of his action at SS, but has also played 2B, the position he'll man until Kinsler returns. Profar is extremely advanced for his age and reached the majors in '12 when he hit .176 in 17 AB. He has an abundance of skills and talents and he should be a perennial All-Star once he gets more experience. He stands out defensively where his excellent range and very strong arm are exemplary assets. Profar is a natural defender with quick hands and smooth, athletic actions. He is a switch-hitter with incredible bat speed, control, and pitch recognition. He has surprising pop despite his lean physique and should be able to develop 20+ HR power down the road. He has a keen understanding of the strike zone and is able and willing to draw walks. Profar has a bit of swing-and-miss to his game currently, but that should improve with time. While he has above average speed, he hasn't busted out in the SB department. Profar has the overall game and intelligence to become a superstar. Once he irons out some of the wrinkles, he'll be in the big leagues for good. (JD)
STATS: Round Rock (AAA) – 144 AB, .278/.370/.438, 7 2b, 4 HR, 0.88 Eye, 6 SB
CURRENT ROLE: Will get regular starts at 2B until Ian Kinsler returns
POTENTIAL: All-Star shortstop
RATING: 9A
Jeff Beliveau (LHP, TAM)
The Rays have recalled the 26-year-old from Triple-A and he'll likely return to the minors soon when a starter—Jake Odorizzi—is needed. Beliveau was claimed off waivers by the Rangers in December '12 before they shipped him to the Rays in mid-April. He pitched 17.2 innings with the Cubs (his original organization) in '12 and posted a 4.58 ERA. He has spent the vast majority of his career in the bullpen and has been a pleasant surprise, particularly with his high Dom ability. He has a sneaky quick 87-92 mph fastball and has loads of deception with his change-up and overall delivery. Beliveau is stingy against left-handed hitters (.215 oppBA), especially due to his angle to the plate. He also will use a fringe-average curveball. The question is whether he can continue to miss bats in the majors. His arsenal is average at best, but he may be able to fool a few hitters with his deception. He has a career 2.89 ERA, 4.1 Ctl, and 11.9 Dom. (JD)
STATS: Durham (AAA) – 10 g, 0-1 4.35 ERA, 10.1 IP, 3.0 Cmd, 7.0 Ctl, 20.9 Dom, 1 HR, .245 oppBA
CURRENT ROLE: Long reliever – likely for one day
POTENTIAL: Setup reliever
RATING: 5B
Jake Odorizzi (RHP, TAM)
To replace David Price in the rotation, the Rays will promote the 23-year-old Odorizzi from Triple-A and he'll make the start on Monday, May 20. He was acquired from the Royals in a blockbuster trade in December '12 and will be expected to stick in the majors until Price returns. He started two games with Kansas City in '12 and posted a 4.91 ERA. Odorizzi is tall and athletic and locates his 88-94 mph fastball effectively and can cut and sink it early in the count to get ahead. He can sometimes be guilty of overthrowing and elevate his heater which has resulted in flyballs and HR. He can be inefficient with gunning for Ks as opposed to pitching to contact. He is among the more athletic pitchers in the minors and uses it to repeat his delivery consistently. He uses two breaking balls—a hard slider and curveball—and has improved them to the point where both can get swings and misses. His change-up has also shown incremental improvement. Odorizzi may lack a big league out pitch, but he rarely beats himself and uses all four pitches effectively. He has a career 3.53 ERA, 2.9 Ctl, and 9.2 Dom. (JD)
STATS: Durham (AAA) – 8 gs, 4-0 3.83 ERA, 44.2 IP, 3.1 Cmd, 3.0 Ctl, 9.5 Dom, 7 HR, .213 oppBA
CURRENT ROLE: Starter – in place of David Price
POTENTIAL: #3 starter
RATING: 8B
Explanation of BaseballHQ.com's prospect rating system
For more information about the terms used in this article, see our Glossary Primer.
Shopping Cart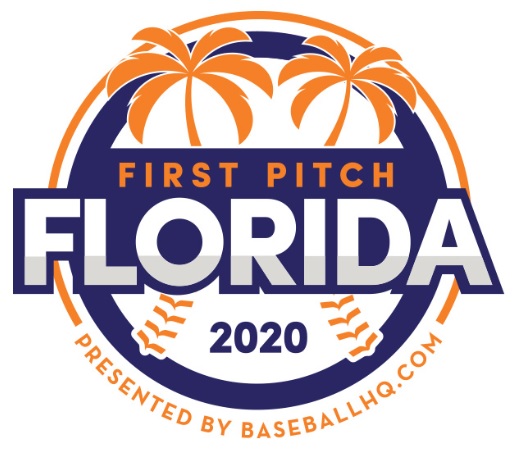 Inaugural Event!
February 28-March 1, 2020
St. Petersburg, FL
A few seats still left!