CALL-UPS: July 20-26
By Jeremy Deloney
July 25th, 2012 11:01pm
July 25, 2012
(Colby Garrapy)
Matt Harvey (RHP, NYM)
Harvey finally got his highly anticipated call from AAA-Buffalo. The Mets number one prospect entering the season will take the place of the injured Dillon Gee. Harvey features four pitches, displaying average to plus results with each. His FB sits 92-95, up to 98 with good life. His best secondary now is his plus SL that shows good depth. To complement his FB/SL combo Harvey has a solid CB and CU. Due to his inconsistent release point, Harvey has had issues commanding his pitches in the past, but his progress to establish consistency has paved the way for his promotion to the majors. With the proper adjustments to his mechanics, Harvey could develop into a true #1 for the Mets.
STATS: 20 g, 7-5 3.68 ERA, 110 IP, 2.3 Cmd, 3.9 Ctl, 9.2 Dom
CURRENT ROLE: Starting Pitcher
POTENTIAL: #1 Starter
RATING: 9D
July 24
No call-ups today.

July 23
Jean Segura (SS, LAA)
The athletic 22-year-old was summoned from Double-A and will provide insurance in the middle infield. Segura is one of the Angels top prospects and is coming off a hamstring injury that limited him to 215 AB in '11. The right-handed hitter only stands 5'10" 165 pounds, but he can put a charge into the ball with a short, compact stroke. He makes exemplary contact and has good bat speed and pop for someone his size. While he isn't the most patient hitter, he recognizes pitches and swings aggressively when he sees a pitch to his liking. He could draw more walks in order to take advantage of his above average speed. Segura has a strong arm and soft, quick hands, though his range may not be enough to stick at SS in the big leagues. Regardless, he has athletic, nimble feet and is fundamentally sound. Segura projects well as a high BA hitter with moderate pop and good stolen base totals. He is a career .310/.364/.438 hitter in the minors.
STATS: Arkansas (AA) – 374 AB, .294/.346/.404, 10 2b, 5 3b, 7 HR, 0.40 Eye, 33 SB
CURRENT ROLE: Backup SS
POTENTIAL: Starting SS/2B
RATING: 8B
Jeff Beliveau (LHP, CHC)
The Cubs recalled the 25-year-old from Triple-A to pitch in the middle innings. This is Beliveau's first season above Double-A and he continues to post a high strikeout rate. His lowest Dom in a single season was 10.8 in '11. His stuff doesn't appear good enough to post those types of numbers, but he has a very deceptive delivery that fools hitters. Beliveau's fastball only sits between 87-91 mph but it appears quicker than it seems. His curveball is average at best, but his change-up is quite good and plays off his fastball very effectively. Beliveau encountered significant control issues in college, but he has since ironed out his mechanics which are now more fluid. He still has trouble throwing strikes from time to time and his fastball command could use work. Beliveau is a flyball pitcher and it will be interesting to see how his stuff plays in the big leagues. He has the ability to retire right-handed hitters and profiles as more than just a situational lefty. He has a career 2.87 ERA, 4.0 Ctl, and 11.7 Dom.
STATS: Iowa (AAA) – 34 g, 4-5 4.05 ERA, 40 IP, 2.8 Cmd, 3.8 Ctl, 10.6 Dom, 3 HR, .271 oppBA
CURRENT ROLE: Middle reliever
POTENTIAL: Setup reliever
RATING: 7D
July 22
No call-ups today.
July 21
Ryan Wheeler (3B, ARI)
To inject offensive life into the infield, the Diamondbacks promoted the 24-year-old from Triple-A. Wheeler has spent the bulk of '12 at 3B, but has also seen action at 1B and LF. The left-handed hitter has been consistently good all season long. His success can be attributed to his above average strength and bat speed. He is an instinctual hitter with a strong stroke and the ability to use the entire field. Hitting for BA comes naturally to Wheeler and he knows how to recognize and hit breaking balls. While he doesn't project to plus power, he has good pop and should be good for 15-20 HR in the big leagues. Wheeler's only positive defensive trait is his strong arm. Outside of that, he has lots of work to go to get up to speed. His lack of quickness and footwork leave his range a bit short and his throwing accuracy is below average. Additionally, he doesn't have much foot speed. Wheeler has enough bat to be an asset, but he needs to polish his defense and secondary skills to stick as an everyday player. He is a career .313/.376/.482 hitter in the minors.
STATS: Reno (AAA) – 362 AB, .351/.388/.572, 27 2b, 15 HR, 0.39 Eye, 3 SB
CURRENT ROLE: Should play 3B nearly every day
POTENTIAL: Starting 3B
RATING: 8D
Cody Allen (RHP, CLE)
The 23rd round pick in the '11 draft has reached the majors after only pitching 98 innings in the minors, Allen, 23, is an athletic reliever with clean arm action and a repeatable delivery that allows him to throw consistent strikes. While he has four pitches in his arsenal, he generally focuses on his 90-96 mph fastball and above average power curveball. He also will mix in an occasional slider and developing change-up. Allen throws from a high ¾ slot and can spot his fastball to both sides of the plate. While he has good velocity, his fastball doesn't exhibit much movement and big league hitters could take advantage of that. His curveball is a legitimate knockout offering and he is comfortable going to it in all counts. As a flyball pitcher, he could be subject to serving up HR, but he's done a nice job of keeping it in the park thus far. Allen underwent Tommy John surgery in '09, though he's been healthy and durable since. He has posted a 1.74 ERA, 2.1 Ctl, and 11.8 Dom in his young career.
STATS: Columbus (AAA) – 24 g, 3-2 2.27 ERA, 31.2 IP, 3.9 Cmd, 2.6 Ctl, 10.0 Dom, 3 HR, .195 oppBA
Akron (AA) – 5 g, 0-0 1.17 ERA, 7.2 IP, 0 BB, 10 K
Carolina (A+) – 2 g, 0-0 0.00 EA, 4 IP, 0 BB, 8 K
CURRENT ROLE: Middle reliever
POTENTIAL: Setup reliever / Closer
RATING: 7D
July 20
Donnie Veal (LHP, CHW)
The White Sox decided to add another lefty to the bullpen and promoted the 27-year-old from Triple-A. Veal was once one of the game's better pitching prospects when he was in the Cubs organization from '05 thru '08. He was later picked in the Rule 5 draft by the Pirates and pitched 16.1 innings with them in '09. Veal is still big-bodied with a live arm and a solid curveball. He's becoming more and more of a groundball pitcher with his 89-95 mph fastball that he keeps low in the zone. He doesn't possess much command of it, but he uses his height well and pitches aggressively. His curveball is a genuine swing-and-miss pitch, but is another offering that disciplined hitters would lay off. Veal has improved his change-up in recent years, but he doesn't have the durability or stamina to last as a starter. His command and control would improve if he toned down his delivery which features lots of moving parts. He has a career 3.72 ERA, 4.9 Ctl, and 9.1 Dom in the minors.
STATS: Charlotte (AAA) – 29 g, 6-3 2.08 ERA, 43.1 IP, 2.5 Cmd, 4.4 Ctl, 11.0 Dom, 0 HR, .230 oppBA
CURRENT ROLE: Middle reliever
POTENTIAL: Middle reliever
RATING: 6D
Explanation of BaseballHQ.com's prospect rating system
For more information about the terms used in this article, see our Glossary Primer.
Shopping Cart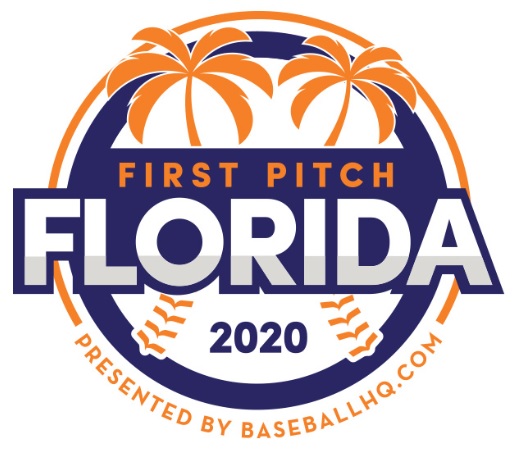 Inaugural Event!
February 28-March 1, 2020
St. Petersburg, FL
A few seats still left!