CALL-UPS: August 10-16
By Jeremy Deloney
August 15th, 2012 11:01pm
August 16
Pedro Florimon (INF, MIN)
The Twins optioned Brian Dozier to Triple-A and recalled the 25-year-old switch-hitter to fill the void in the middle infield. Florimon earned 8 AB with Baltimore in '11, his first big league experience. He signed with the Orioles in '04 and spent his entire career with that organization prior to being claimed off waivers by Minnesota in December '11. The tall and athletic infielder is a gifted defender with excellent hands, above average range, and a very strong arm. Florimon is inconsistent, though, and his throws can be erratic. He brings an aggressive approach to the plate which results in few walks and a high amount of strikeouts. He hasn't been much of a hitter for BA or power, but he uses the whole field and has solid-average speed. Florimon could see extensive action over the last few months of the season, but he shouldn't be counted on to be anything more than a utility player in the future. He is a career .243/.328/.344 hitter with a high of 9 HR in '09.
STATS: Rochester (AAA) - 311 AB, .251/.308/.344, 16 2b, 3 HR, 0.26 Eye, 6 SB
New Britain (AA) - 113 AB, .283/.347/.372, 4 2b, 2 HR, 0.39 Eye, 7 SB
CURRENT ROLE: Likely to see significant playing time at SS/2B
POTENTIAL: Utility infielder
RATING: 6D
August 15
Tom Layne (LHP, SD)
The Padres acquired the 27-year-old lefty from Arizona in May '12 and have promoted him to the majors where he'll pitch in the middle innings, but could find himself facing left-handed hitters. Layne is a tall and athletic pitcher who has moved back and forth between starting and relieving in the minors. He was drafted by the Diamondbacks in the 25th round in '07 and has developed into a sinker/cutter groundball specialist. Layne's sinker sits between 84-88 mph and he doesn't allow many balls into the air. Because of the lack of velocity or a plus offering, his pitch location is paramount. He rounds out his arsenal with a cutter, curveball, and change-up. Layne has struggled with his control the past few years and he is hittable. A situational role is likely as he's held LHH to a .177 oppBA this season while RHH have batted over .350. Layne has never found success above Double-A and it is unlikely he'll do so in the big leagues. He has a career 4.50 ERA, 3.7 Ctl, and 6.0 Dom.
STATS: Tucson (AAA) – 5 gs, 0-3 7.77 ERA, 22 IP, 1.3 Cmd, 6.1 Ctl, 7.8 Dom, 4 HR, .311 oppBA
Reno (AAA) – 5 g, 4 gs, 0-2 10.35 ERA, 20 IP, 1.6 Cmd, 4.1 Ctl, 6.3 Dom, 4 HR, .337 oppBA
San Antonio (AA) – 32 g, 2 gs, 0-5 3.28 ERA, 35.2 IP, 2.3 Cmd, 4.0 Ctl, 9.1 Dom, 2 HR, .235 oppBA
CURRENT ROLE: Middle reliever
POTENTIAL: Situational reliever
RATING: 5D
August 14
No call-ups today.

August 13
Rob Brantly (C, MIA)
The Marlins acquired the 23-year-old backstop from the Tigers on July 23 and have summoned him to the majors. Brantly has improved his stock in '12 by showcasing more polished offensive skills to match his solid-average defensive attributes. As a catcher, he is a dependable receiver with sufficient blocking skills. He has a strong, accurate arm with a quick release. At 6'2" 205 pounds, Brantly offers size and strength, but also agility and mobility. With a short stroke, the left-handed hitter focuses on making consistent contact. He has a few holes in his swing that can be exploited, however. He has a strong swing, but figures to be mostly a gap hitter as he lacks leverage. Of course, he won't be much of a threat to steal bases. Brantly is a solid overall performer who has a chance to become an everyday catcher for the Marlins. He is a career .279/.335/.391 hitter.
STATS: New Orleans (AAA) – 52 AB, .365/.389/.558, 4 2b, 2 HR, 0.11 Eye, 0 SB
Toledo (AAA) – 130 AB, .254/.295/.285, 4 2b, 0 HR, 0.28 Eye, 0 SB
Erie (AA) – 180 AB, .306/.354/.456, 16 2b, 3 HR, 0.71 Eye, 0 SB
CURRENT ROLE: Will share time at catcher
POTENTIAL: Starting catcher
RATING: 7B
August 12
Jake Elmore (INF, ARI)
The Diamondbacks recalled the scrappy 25-year-old after placing Willie Bloomquist on the disabled list. Elmore is enjoying a breakout campaign and is posting terrific numbers across the board. Despite his offensive output, he remains a fringe prospect. He is versatile defensively with the ability to play all infield positions and the outfield corners. He's played mostly SS in '12, but he doesn't possess the required skills to be a regular at that position. His lack of range and well below average arm strength profile best at 2B. Elmore has good, sure hands and outstanding instincts. As a hitter, he is a tough out. The right-handed hitter sees a lot of pitches and makes extremely easy contact with a short, simple stroke. Power is not in the cards for Elmore and he lacks the strength and leverage to jack balls out of the park. His stolen base totals have been quite stellar thanks to his ability to read pitchers, however, he has below average speed. He is a career .290/.388/.388 hitter in the minors.
STATS: Reno (AAA) – 419 AB, .344/.442/.465, 30 2b, 9 3b, 1 HR, 1.37 Eye, 32 SB
CURRENT ROLE: Utility player
POTENTIAL: Utility player
RATING: 5A
Will Harris (RHP, COL)
The 27-year-old has reached the majors for the first time and will work in the middle innings. Harris is a tall and strong reliever who has achieved success with his ability to register strikeouts and groundball outs. He has a clean delivery and a high ¾ slot that he uses to throw on a downhill plane. As a result, hitters bury his 87-92 mph sinker into the ground. Harris complements his sinker with a solid curveball that exhibits above average break. While he can get hitters to chase it out of the zone, he also can drop it into the zone for strikes. He hasn't yet mastered a change-up, but it is doubtful he'll need it much in his role. Between the '09 and '10 seasons, Harris pitched one inning. Elbow and shoulder injuries caused him to miss valuable development time, but he's fully healthy and taking advantage of the opportunity. Harris has a career 2.66 ERA, 2.9 Ctl, and 11.4 Dom.
STATS: Colorado Springs (AAA) – 13 g, 2-0 1.02 ERA, 17.2 IP, 1 BB, 20 K, 0 HR, .145 oppBA
Tulsa (AA) – 31 g, 2-1 2.62 ERA, 34.1 IP, 3.8 Cmd, 3.2 Ctl, 12.1 Dom, 2 HR, .205 oppBA
CURRENT ROLE: Middle reliever
POTENTIAL: Middle reliever
RATING: 6D
Steve Geltz (RHP, LAA)
The Angels recalled the 24-year-old from Triple-A to serve as a middle reliever. Geltz is a short and athletic reliever who was signed as a non-drafted free agent in '08. He's easily exceeded expectations and has posted an incredible strikeout rate (12.1 Dom). He establishes himself with a sneaky quick 90-96 mph fastball that he aggressively uses throughout the count. He has plus arm speed and strength and can get swings and misses with his heater or his curveball. Geltz's improved control enhances his overall package, but his fastball command comes and goes. There are lots of moving parts in his delivery and his short stature (5'10") doesn't allow for much projection or upside, but he has value, possibly as a short-innings reliever. Geltz has very little need to change speeds, but may need to find a pitch to better combat left-handed hitters. As a flyball pitcher, he'll need to enhance his fastball location to become a fixture in the Angels bullpen. He has a career 3.51 ERA and 3.6 Dom.
STATS: Salt Lake (AAA) – 19 g, 0-1 3.76 ERA, 26.1 IP, 2.6 Cmd, 3.1 Ctl, 7.9 Dom, 2 HR, .221 oppBA
Arkansas (AA) – 21 g, 3-0 0.36 ERA, 25.1 IP, 6.2 Cmd, 2.1 Ctl, 13.1 Dom, 0 HR, .148 oppBA
CURRENT ROLE: Middle reliever
POTENTIAL: Setup reliever
RATING: 6B
August 11
Ryan Jackson (SS, STL)
The 24-year-old has been recalled from Triple-A and he'll serve in a reserve capacity in the middle infield. Jackson was a fifth round selection in the '09 draft and is known mostly for his outstanding glovework. He possesses all of the fundamental skills required of a plus defender. He has textbook footwork and first-step quickness that give him ample range to both sides. Further, his soft hands and strong, accurate arm are assets at either middle infield position. Though Jackson has spent the majority of his pro career as a shortstop, he's also seen action at 2B. While his bat has developed more than anticipated, he still has some obstacles to overcome. He recognizes pitches well and makes good contact from the right side, but he isn't a particularly sound hitter. His swing can be choppy at times and his power only projects to fringe-average. Because of his instincts, the tall and athletic Jackson plays above his tools and he has enough talent to be a regular in the big leagues. He is a career .266/.335/.370 hitter in the minors with a high of 11 HR in '11.
STATS: Memphis (AAA) – 427 AB, .269/.331/.398, 23 2b, 10 HR, 0.55 Eye, 2 SB
CURRENT ROLE: Reserve SS/2B
POTENTIAL: Starting SS
RATING: 7B
August 10
Manny Machado (SS, BAL)
In somewhat of a surprise move, the Orioles turned to Double-A to recall their top position prospect. Machado, who just turned 20 in July, is a big, strong, and athletic infielder who will slide over to 3B in the Majors for the remainder of the year. As he is 6'3" 185 pounds and lacks the requisite quickness for SS, this may be a permanent move. Machado hasn't been dominant at any level in the minors, but he has outstanding talent and well above average instincts for the game. His mature plate approach enhances his natural strength and hand-eye coordination. He makes easy contact and he should hit with more punch once he grows into his athletic frame. He has ideal bat speed and his swing path should allow him to eventually hit for a high BA with 20+ HR. Machado is a tad pull-conscious at present and he may initially struggle with the bat against good big league breaking balls. Defensively, he has explosive arm strength and clean, quick hands. He was selected third overall in the '10 draft and has as much upside as any position player currently in the minors. Machado has a career line of .263/.344/.432 with a high of 11 HR.
STATS: Bowie (AA) – 402 AB, .266/.352/.438, 26 2b, 11 HR, 0.69 Eye, 13 SB
CURRENT ROLE: Likely to play nearly every day at 3B
POTENTIAL: All-Star SS/3B
RATING: 9B
Explanation of BaseballHQ.com's prospect rating system
For more information about the terms used in this article, see our Glossary Primer.
Shopping Cart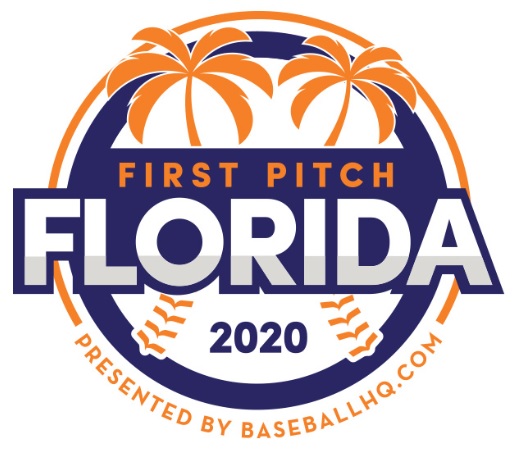 Inaugural Event!
February 28-March 1, 2020
St. Petersburg, FL
A few seats still left!